The process of creating Sigrid's own Norrøna GORE-TEX jacket
When she was first asked, she couldn't really believe it. Singer-songwriter Sigrid (@thisissigrid) designed and tested her own brand new Norrøna waterproof-breathable GORE-TEX jacket. The design is inspired by a vintage Norrøna jacket paired with modern design features. Creating a jacket is a lengthy process. Take a peek behind the scenes of Norrøna's RD&D department.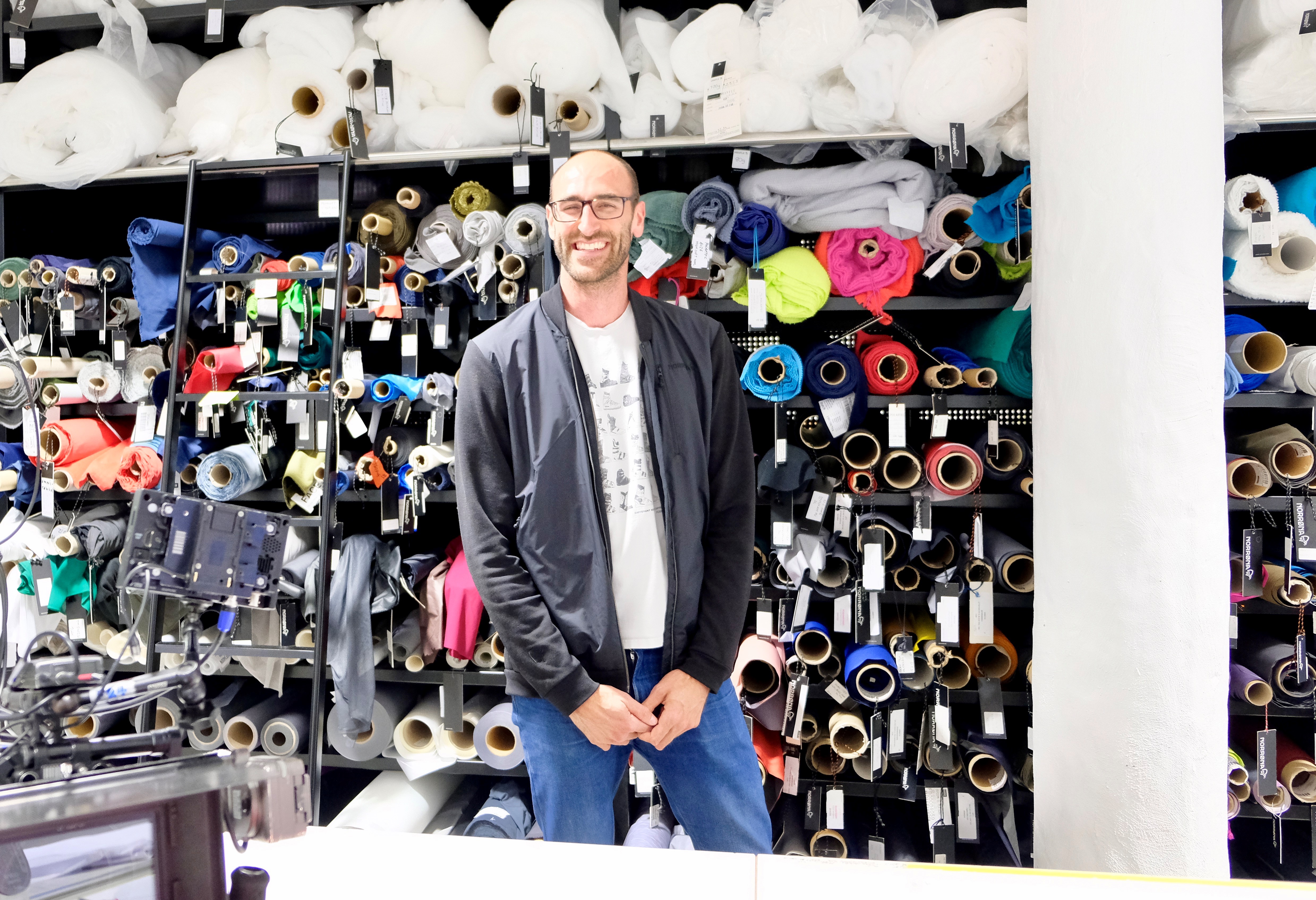 Welcome to the inner sanctum at Norrøna, where Sigrid's jacket was created. Alexandre Aubry took some time to show me around in the production area. I'm impressed that everything is made in-house. There are fabrics, buttons, zippers and people working on machines everywhere. The atmosphere is inspiring.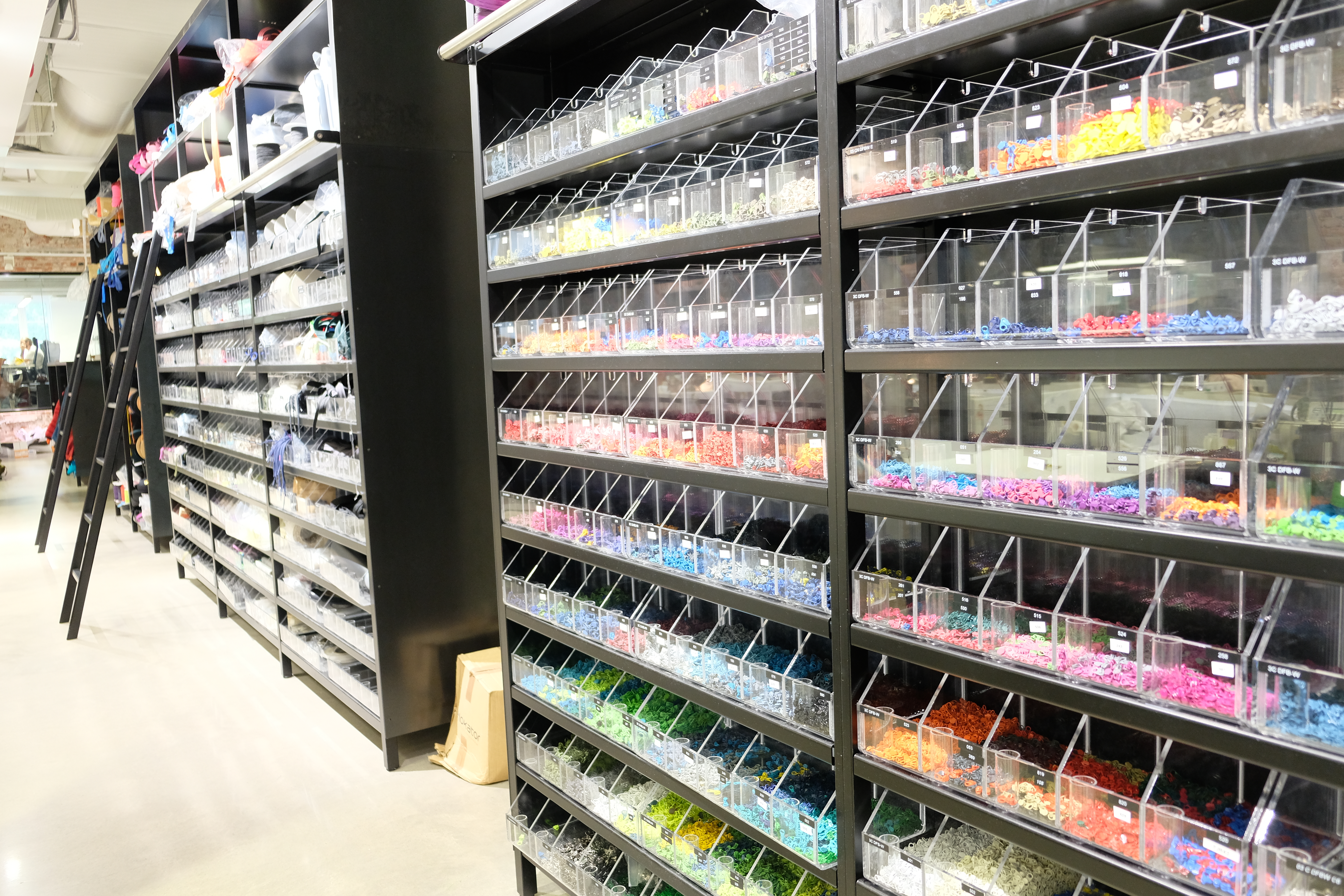 It all started with a Pinterest-like mood board
The whole process of creating Sigrid's very own GORE-TEX jacket actually started with a Pinterest mood board, where Sigrid collected different styles and inspirations, including vintage jackets, buttons, trims, and zippers. Norrona 's head of RD&D explains: "For Norrøna it all starts where the design meets the material, the last part is the colours. We were asking Sigrid for input on what colours she likes. Since the whole process was a bit rushed compared to our usual production, we decided to stick to materials and colors that have already been approved and tested by Norrona and GORE-TEX."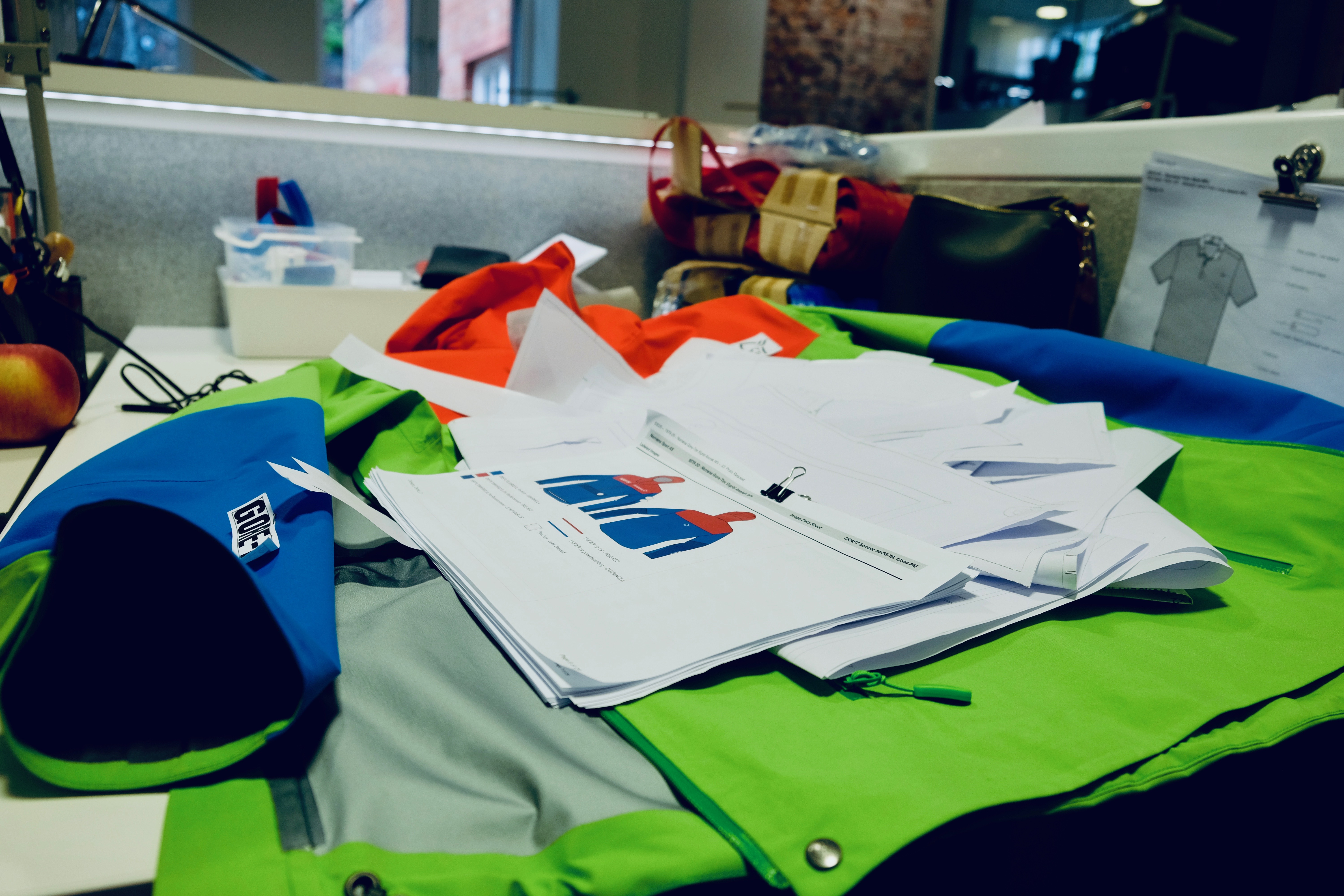 "It's different fabrics, it's a lot of glue and a lot of workflows, a very long process, which usually takes 3.5 years." - Norrøna's Head of RD&D
Once they have a sketch and have selected the color and material, the designers hand over a briefing to the development team, which consists of a product specialist and the product technicians who put all the pieces together. "The product technicians then print out the design and might cut it using scissors or use a big machine that runs and cuts all the pieces," Alexandre explains.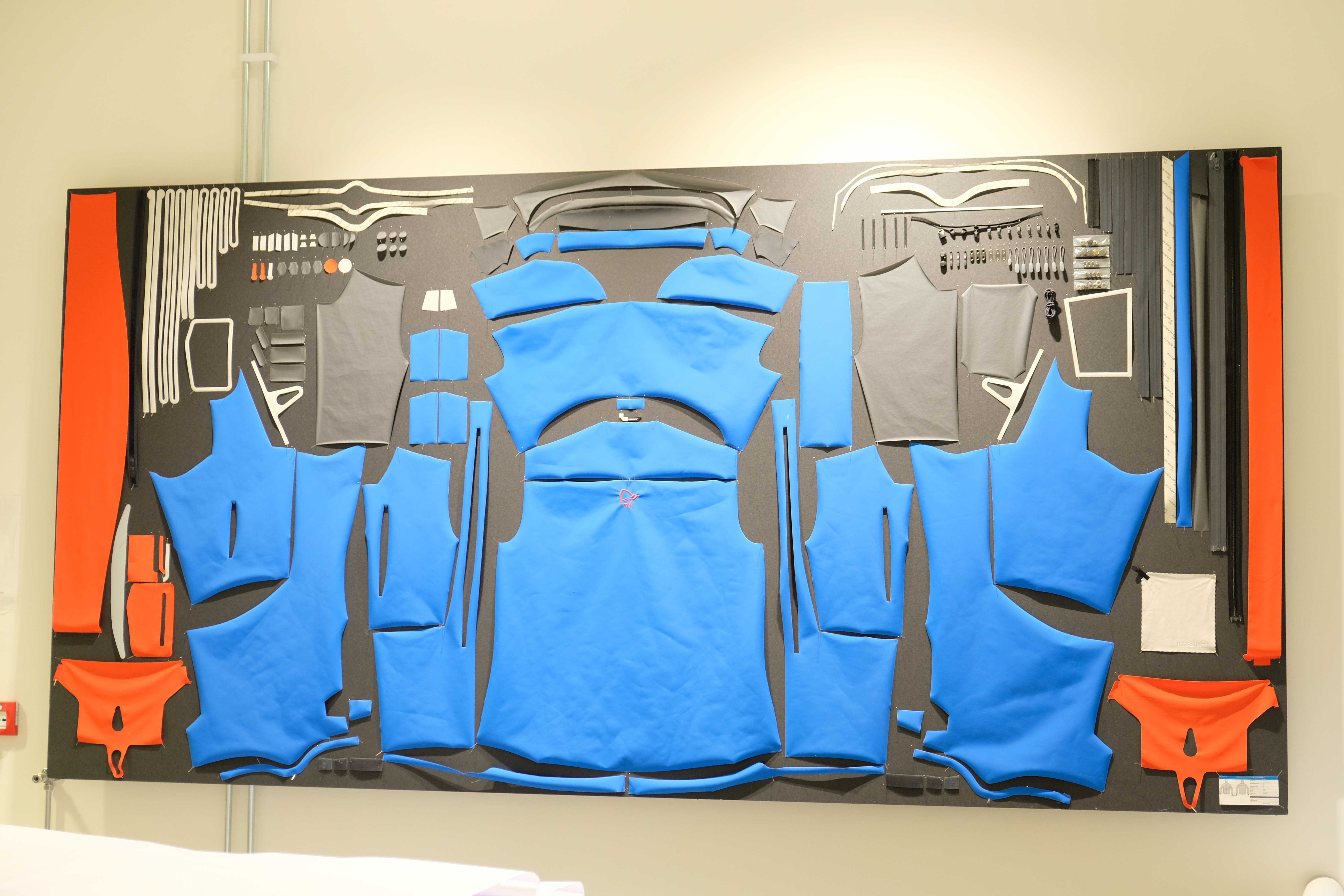 How GORE-TEX gear is tested
From the concept, the design team creates the first prototype using GORE-TEX Pro laminates that come with a recycled face fabric and a solution-dyed backer. The final prototype is then handed over to Gore for the testing phase.
Andreas Marmsoler, responsible for Global PR at Gore, explains the process: "Gore performs several dozen stress tests in the lab on the face fabrics and backers, membrane and components, including measuring the water-entry-pressure, also known as the water column (Suter test), material abrasion tests (Martindale test), crumple & flex test, up to 250 hours of washing cycles to validate the durability (Kenmore test), as well as the color fastness and breathability tests (measured in RET and MVTR)." In addition to lab tests, Gore works with professional users that also perform field tests, sometimes for hundreds of days out in the mountains. Only if a GORE-TEX laminate is fit for the intended end-use does Gore ship it to customers for prototype development.
Once the Sigrid prototype was ready, it came into the Gore Lab for the style approval process. This is a standardized procedure where specialized Gore textile engineers check the construction of the prototype and ultimately conduct the durability test in the so-called rain room. All these measures are performed to finally meet the GUARANTEED TO KEEP YOU DRY™ promise.
From the concept to the first fitting of Sigrid's GORE-TEX jacket
The next major milestone was the fitting process, where the design team checked how the prototype fit Sigrid. "We've tested, reviewed and approved the first prototype in advance and are excited that Sigrid can finally try on the final prototype," explains Alexandre.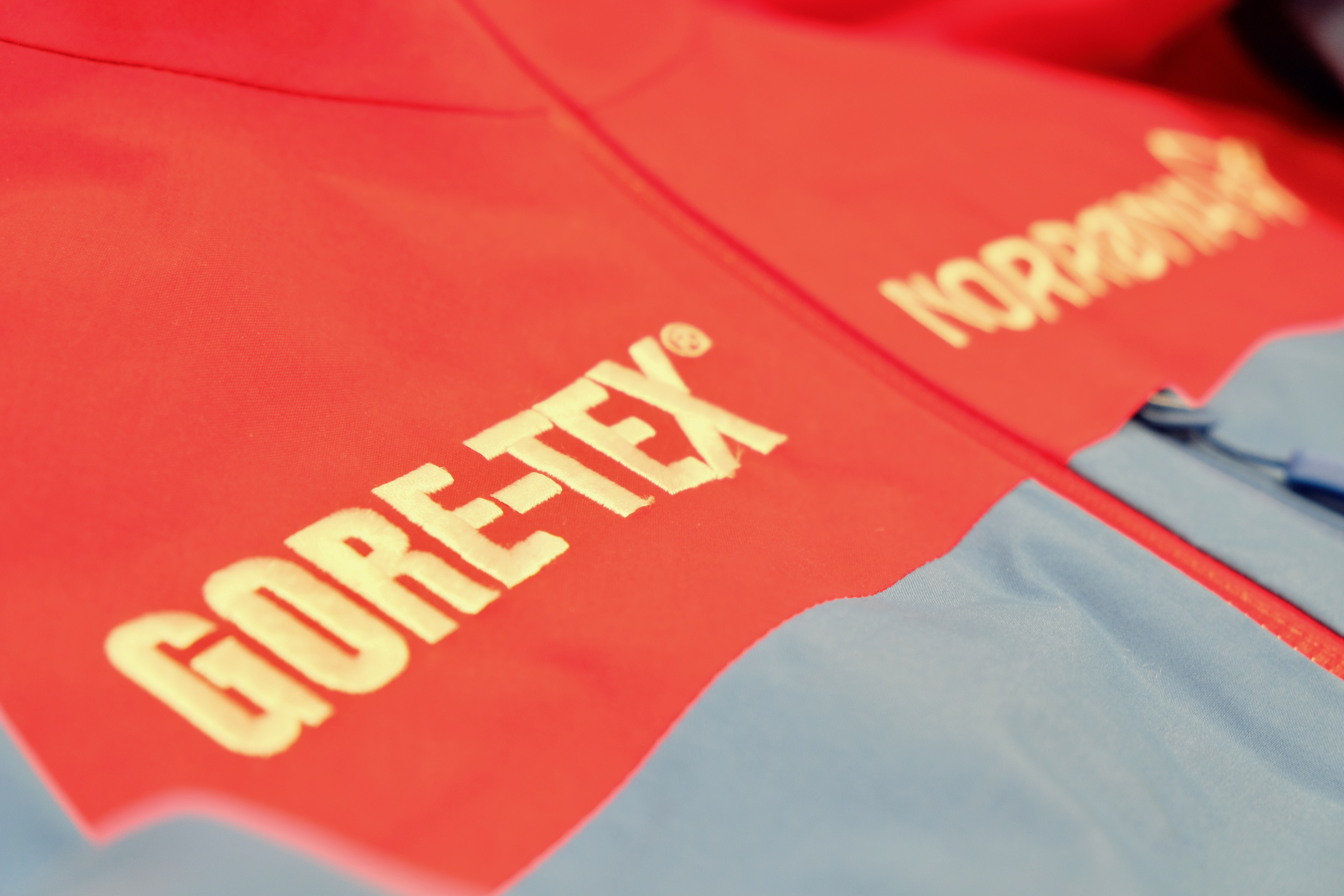 Sigrid was finally able to test the prototype jacket in the Gore rain room and storm cube. The jacket Sigrid designed is intended for all kinds of outdoor activities, whether in the city or in the mountains. A limited edition of this jacket will be available at retail stores in March 2020! Stay tuned for it to drop!
Sigrid on designing her own GORE-TEX jacket with Norrøna
Why does Sigrid's jacket have so much to do with her roots and where she's from? Why did it have to be an anorak? What role did her parents play, and what does the color red mean to her? We'll be letting you know all that and more in our interview with Sigrid and Charlie.