With so many incredible skateparks to choose from around the world, where do you start? We've selected some of our favorites to help you out. Not only that, but we've found a few things you'll need to know before you get started.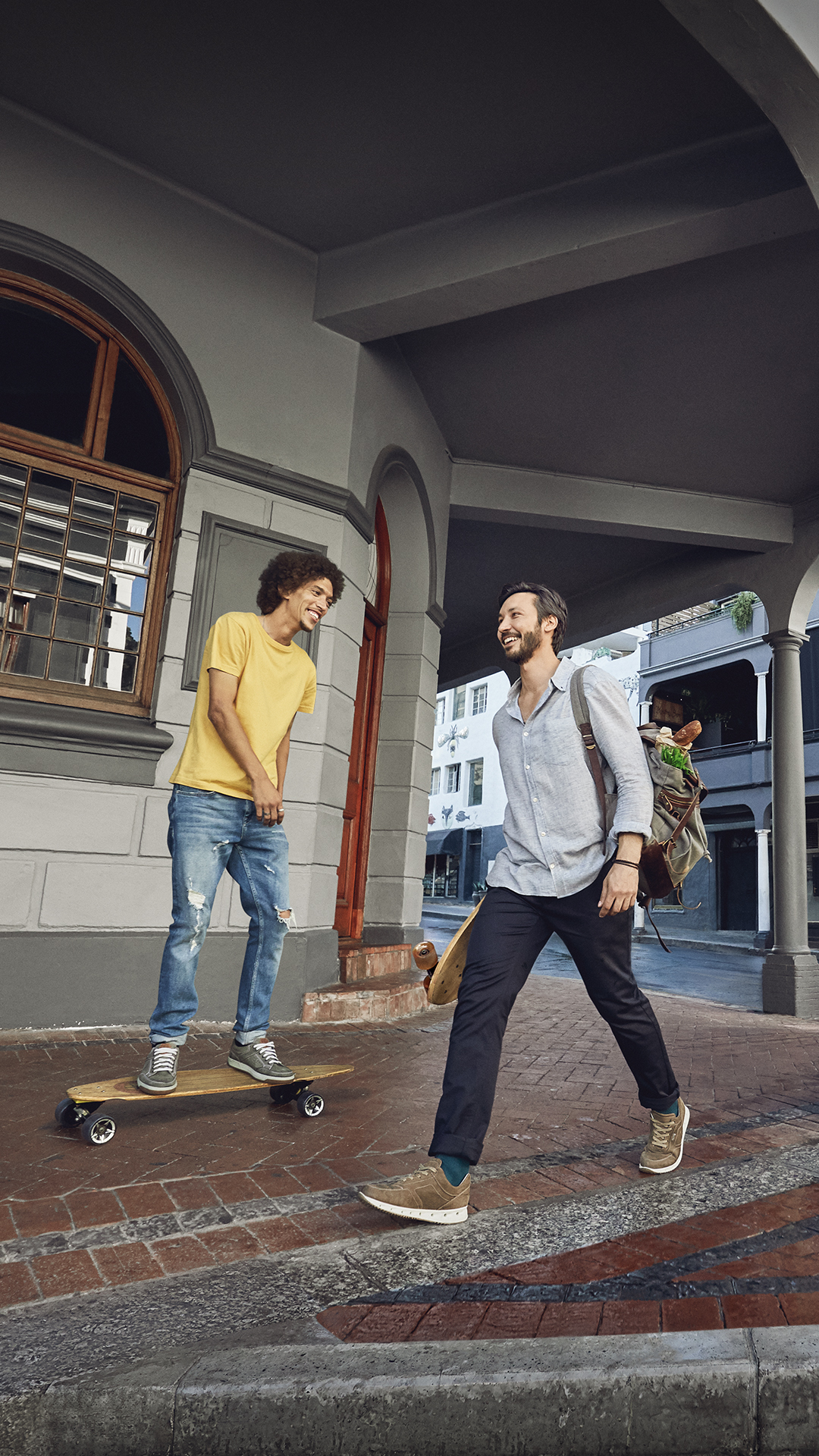 Get creative with your commute
During the early 1950s, on a day when the waves weren't coming in, surfers decided to take to the streets on their shortboards with wheels attached becoming 'asphalt surfers'. In 1959, the first official skateboard was released––with a few adjustments––and skateboarding, with all its tricks and maneuvers as we know today began.
Skateboarding is excellent exercise, a culture, and a creative way to get around. People of all ages take on the challenge of learning how to get from A to B on a board, and it has even become a daily mode of transport for some. It's much more than it seems, it's a full body workout, and one of the many benefits is that the skills you'll learn at the skatepark can also help you improve your other hobbies such as surfing and snowboarding.
Get the board rolling
Getting started might seem daunting but there's no reason you can't get moving today if you wanted. There are a few things you'll need to grab before you can get going. You'll need a board (obviously), pads and a helmet––especially if you're a first-time rider––and the shoes which can support you while you find your feet.
Converse has always been a popular choice amongst skaters, the main reason being that the rubber toe cap provides the rider with fantastic control. Converse Chuck 70 GORE-TEX shoes look like regular Cons, but they also are built with totally waterproof and breathable materials meaning your feet can't get uncomfortably sweaty, and rain can't stop you from sporting your favorite shoes. Also, with a cushioned insole, your foot will be given extra support when it comes to mastering new tricks. On days when you're going from a day at your desk to grinding rails at the park, GORE-TEX SURROUND® footwear has got you covered. Made so your feet can get the balance of comfort and protection they deserve, you'll benefit from all around breathability with waterproof protection––guaranteed.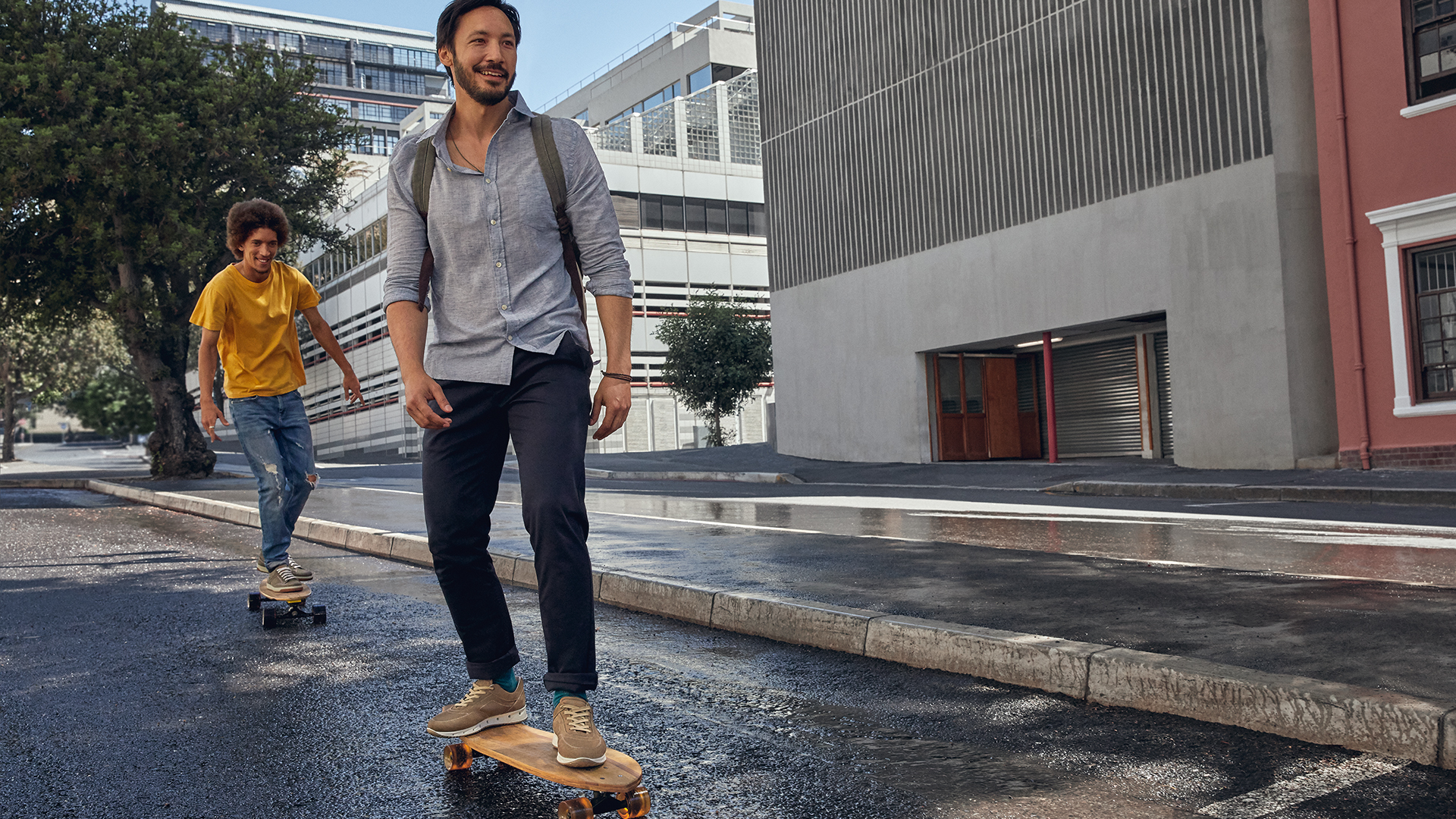 Our top five spots to skate
As a popular activity around the world, there are many great places to go and put your skills to the test. One of the best things about joining the skate community is traveling to meet new people and learn new things. Check out our list of unmissable skateparks, and you'll want to book your next trip today.
Marseille Skatepark - France
If you ever find yourself in Marseille, there is one place you absolutely have to go to, and that's the skatepark on the beach of Plage Du Prado. This park's fame has led to it being featured in a lot of videos, hosting bowl rider competitions and even making its way into Tony Hawk's Skateboarding game.
Mile End - London
Mile End is a fantastic place for those who want a space to try out new moves. With a small swimming pool style bowl, ledges, flat land areas, and manual pads outdoors there's plenty to try. You can grab hardware from the in-park skate shop, and there are also wooden mini ramps indoors to put to the test.
Via Favència skatepark - Barcelona
Out of the way of the rest of Barcelona's skate scene is one of the cities most popular spots for both locals and tourists. With four areas tailored to street skating, rails and a pool and a bowl, there is something for everyone––any skill level.
Amazing Square Murasaki Skatepark - Tokyo
The aptly nicknamed Amazing Square might be Japan's best skate park. To start, new skaters can get some practice in a flat area reserved for learning––so there's no reason to be intimidated. For the brave ones, a huge four-meter vert ramp is waiting for you. Expect a crowd, since it was announced that skateboarding would be represented at the 2020 Summer Olympics in Tokyo, it's safe to say it's a favorite spot for many.
Venice Skatepark - Venice Beach
With 16,000 square foot of park to play with, you're bound to love Venice Skatepark. Designed by both local and professional skaters, it took ten months to build but was worth the wait. Waiting for you at the incredible beachfront location are two bowls, a snake run and a street section with steps, rails, and platforms. What more could you possibly want?
What are you waiting for? Grab your board and give them a try.