New GORE-TEX products not only undergo rigorous testing in our laboratories before they are brought to market. We also like to convince ourselves that our innovations hold true to their promise in real outdoor situations. Follow GORE-TEX product specialist Johannes Ebert on a field test to Mount Elbrus in Russia where he puts our new GORE-TEX Active innovations to the test before their retail debut in spring/summer 2018.
April 5, 2017
MountainWeatherForecast.com for Mt Elbrus – Caucasus Mountains (Russia): "A heavy fall of snow, extremely cold, winds increasing,..." Reading the seven-day weather forecast for my destination was just another shock having already felt knocked out by the early symptoms of a bad cold. I couldn't believe it – the winter had started late but with superb conditions so I was lucky to have enjoyed a tremendous ski touring season with about 40 early-bird training trips, sometimes alone, sometimes with friends from my hometown. In February, the decision had finally been made to complete one of my dreams: a pure, self-supported and non-stop ski ascent to the top of Europe's highest mountain, Mount Elbrus (5642 metres), all fitted into a family-friendly travel itinerary. In this context 'family-friendly' meant a trip condensed into a few days so as to keep my family happy ("Daddy – will you be home again tomorrow?"). My mood darkened – I would be living a dream, I was well-prepared and fit. Was I now going to be stopped by bad weather conditions?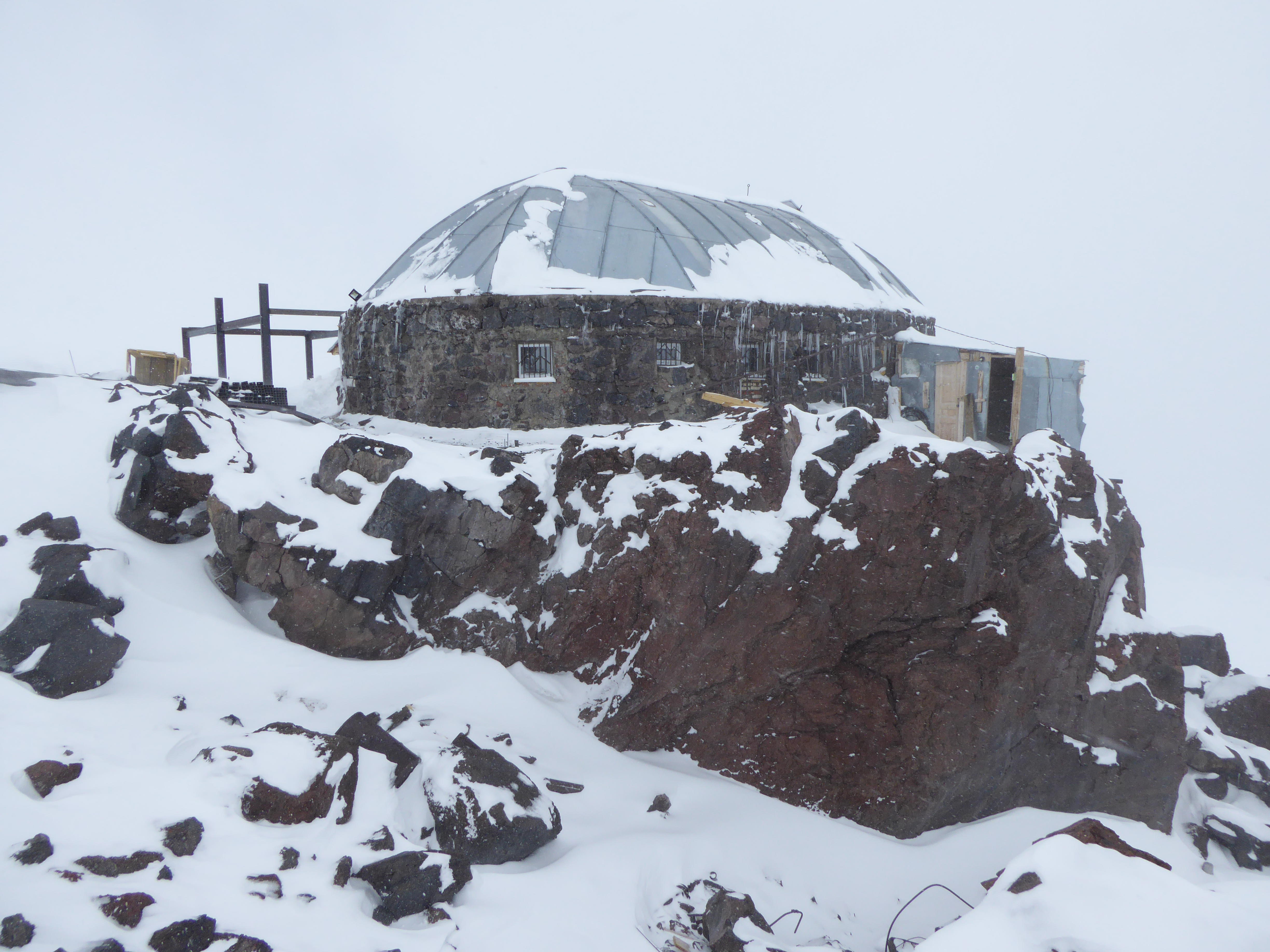 October 2015
With Darlene, my product tandem partner for GORE-TEX Active products, I had started exploring ways to improve the product performance in a meaningful way. With user feedback and backed by our own experience, we felt that the technology needed to become lighter, softer and quieter while offering maximum breathability and still delivering uncompromised protection against wind, rain and snow. With a smart and effective project team, we accelerated the speed of our innovation work and by early 2017 had succeeded in producing a new product generation that achieved the goals we had envisioned. Knowing countless lightweight technologies for athletes, I was very curious to finally challenge the new GORE-TEX Active generation over a longer period of time. A non-stop, speed ascent of Mt Elbrus seemed to me to provide an excellent opportunity as in this terrain apparel systems have to cope with a huge range of weather conditions. At the same time they need to be exceptionally lightweight and not restrict movement. Examples such as Kilian Jornet's unsuccessful attempt to beat a non-stop ascent time record on Mt Elbrus in his 'summits of my life' project in 2013 highlight the importance of a proper strategy to balance speed, safety and protection.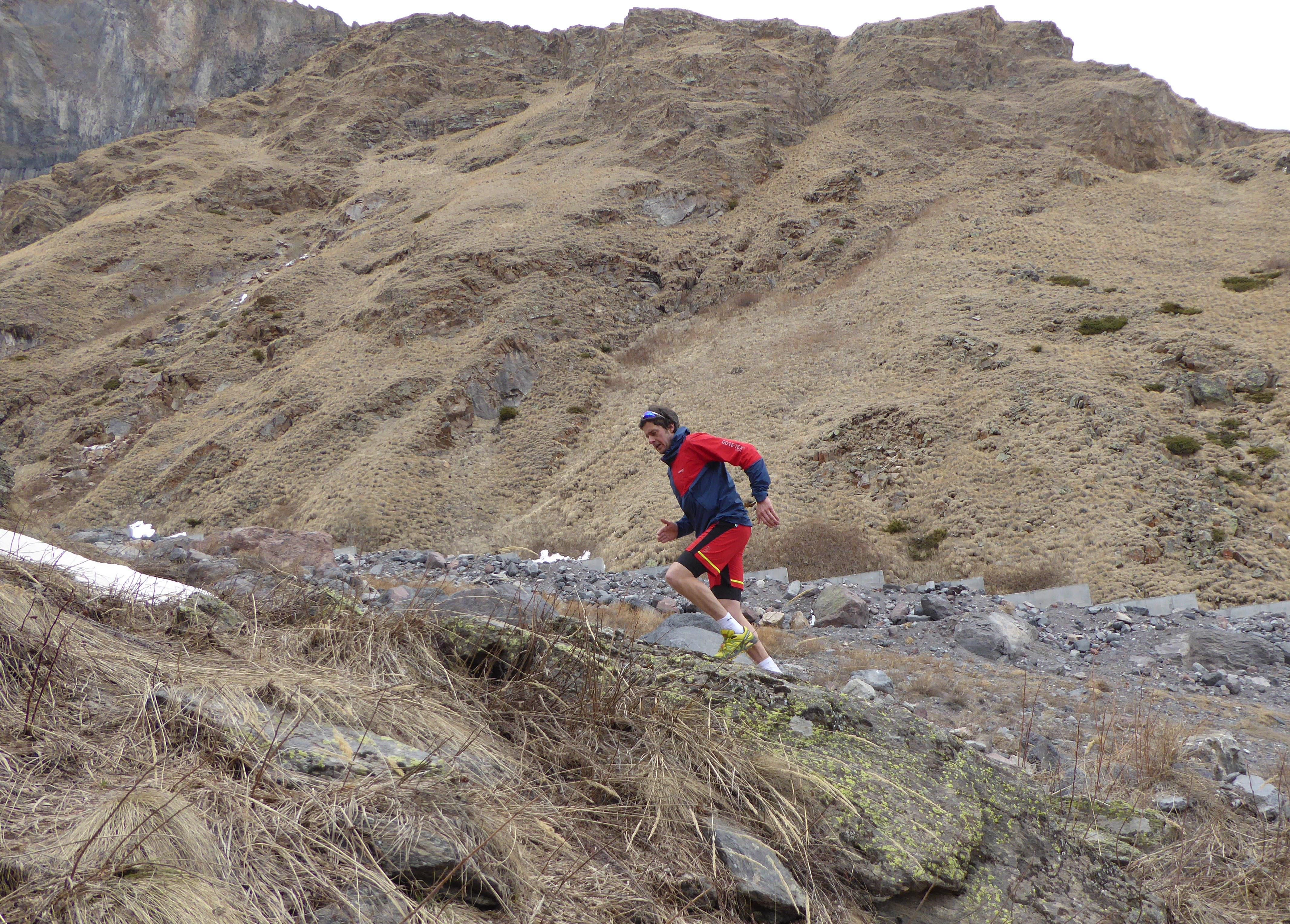 The trip
April 10, 2017: Monday
Arrival at Mineralny Vody, drive thru the lovely Baksan Valley towards the central part of the Caucasus Mountains with Mt Ushba (4711 metres) and Mt Elbrus (5642 metres). With only 4 days for the trip, I was going to have to acclimatise to the high altitude extremely quickly. From previous trips to peaks of 5000, 6000 and 7000 metres, I was sure that I would be able to rely on my body's ability to adjust well to high altitudes. The weather was not very welcoming; 3°C, strong winds and light rain in Terskol village, so well worthwhile using my new GORE-TEX Active jacket for a first trail run to start acclimatisation. Although my mood was still low because of the bad Caucasian weather, I felt fully recovered from my cold and in line with the plan to reach the summit in 1.5 days.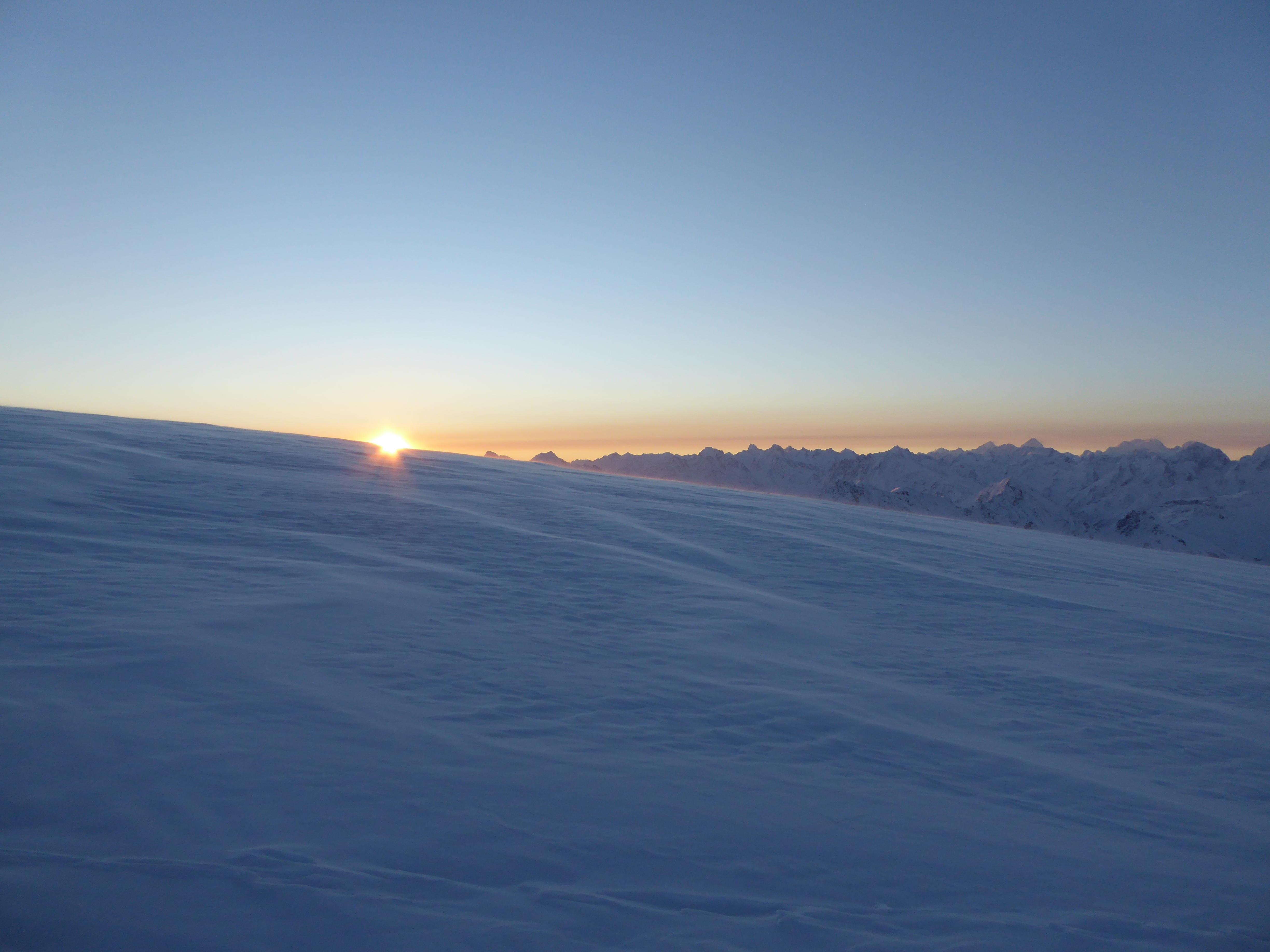 April 11, 2017: Tuesday
Preparation for the ascent. Climbing slowly up from Terskol (2200 meters) to an altitude of 4300 metres in foggy weather I was pleased to come across a group of Austrian ski alpinists preparing for an ascent of the summit. They were not in a particularly good mood as they had been preparing for their summit ascent from the Garabashi hut at 3700 meters for a week, having run into a terrible storm, and a lot of fragility. Mt Elbrus, also called 'little Arctic', is about 100 kilometres from the Black Sea, has no protection from icy weather fronts from Northern Siberia and is surrounded by huge glaciers. At above 4300 metres I quickly felt exhausted when I tried to maintain the speed I had typically been able to keep up during the winter. However, the fact that I had been able to trim the total weight of my gear down to less than 10 kilograms (skis, boots, apparel, safety and protection gear, food and drink) pushed my positive energy and optimism. Thanks to Regina Hackner and Wibke Roloff - the ultimate solution was my special GORE-TEX Active jacket and pants, together weighing less than 470 grams!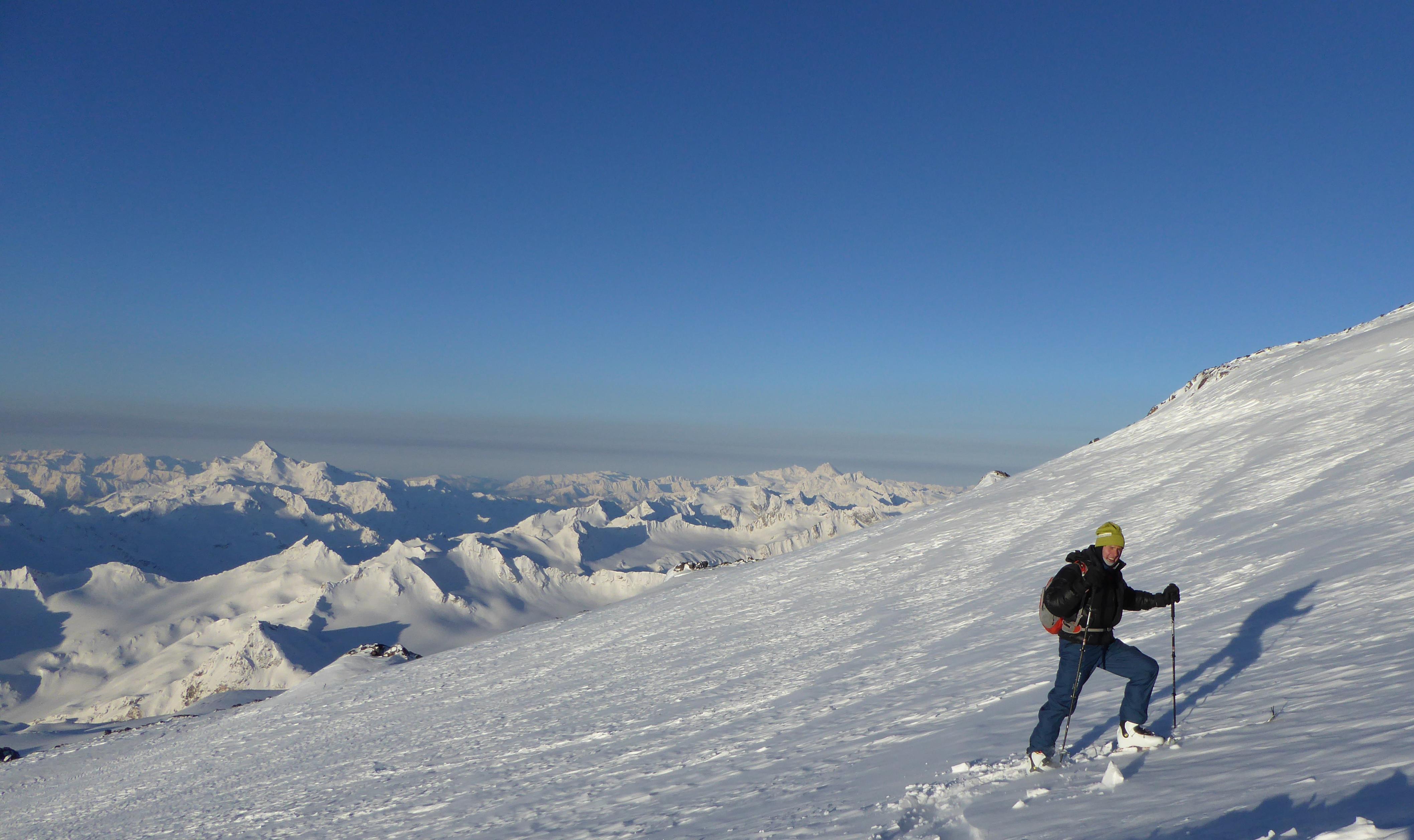 April 12, 2017: Wednesday
36 hours after my arrival I was ready to start the non-stop ascent. Clear moonlight, a light wind and -10°C at 3am in Terskol (2270 metres). The route passed through a steep and tough gorge leading to the large Terskol glacier. With the moon in my back, I felt that I wasn't alone. I felt warm, dry and cosy in my lightweight jacket and pants. No sweat or heat accumulation at all. Encouraged by my light equipment and a good layer of powder snow under my skies, I chose a radical lane towards the upper part of the mountain and reached the glacier at 4000 meters in less than two hours. That was much faster than I had planned to be, so I reduced my speed to save energy. The strong winds of 60 km/h that had been forecast and a temperature of -25°C at the glacier meant that I had to put on a down jacket over the hardshell and reduce my speed even further. It's always a fine balance between feeling cold, feeling restricted by thick and heavy garments, and feeling too warm. In this situation my new GORE-TEX Active jacket switched to 'protection mode', against the cold wind. During the seemingly never-ending ascent to the summit I felt more and more pleased with the solution we as a team had created. My strategy to choose this light weight technology and the appropriate mountain gear for the ascent rather than a more rugged solution and a good flow spurred me on and up, higher and higher.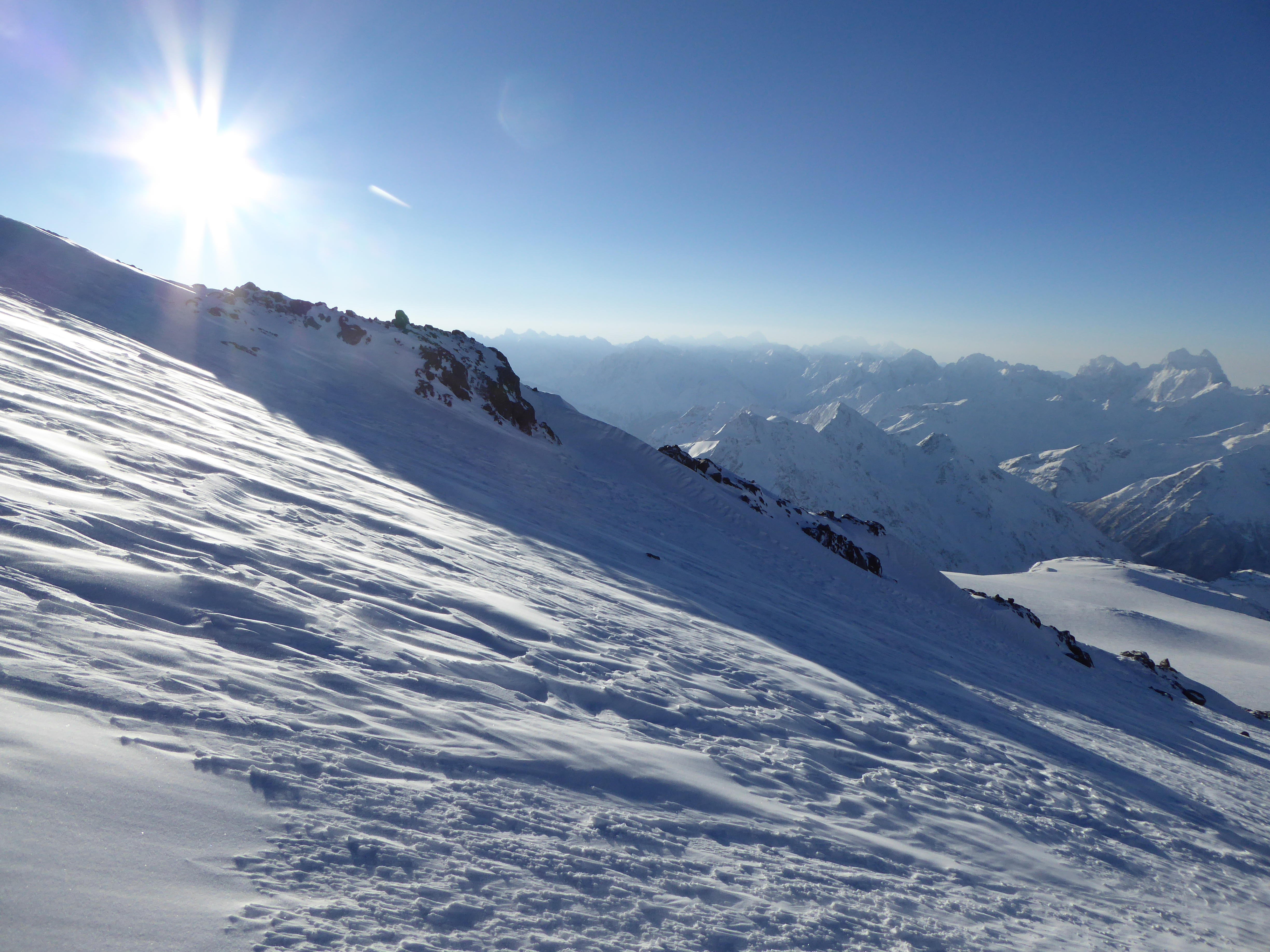 A few teams from Austria and Russia were following my lanes having come from the standard route via the Garabashi hut (3700 metres). The wind became stronger in the jet-like col between the east and west summit. Activating all my remaining energy, I tried to keep up my pace and rhythm. The icy ground and steep face forced me to switch to crampons. Clambering up through packed powder made my pulse rate rise to its maximum level. 5300 metres - still one hour to go. I was feeling the altitude more and more and beginning to feel physically stressed. I hoped that I would not lose my balance in the strong winds, careful and precise movements were essential to keep up the flow. At around 10.30am I reached the plateau near the summit and after another 30 minutes I was at the top of the highest peak in Europe. Looking at the endless snow-covered summits along the mountain range a feeling of calm came over me, of pure satisfaction, of peace, and a strong desire just to sit down and sleep.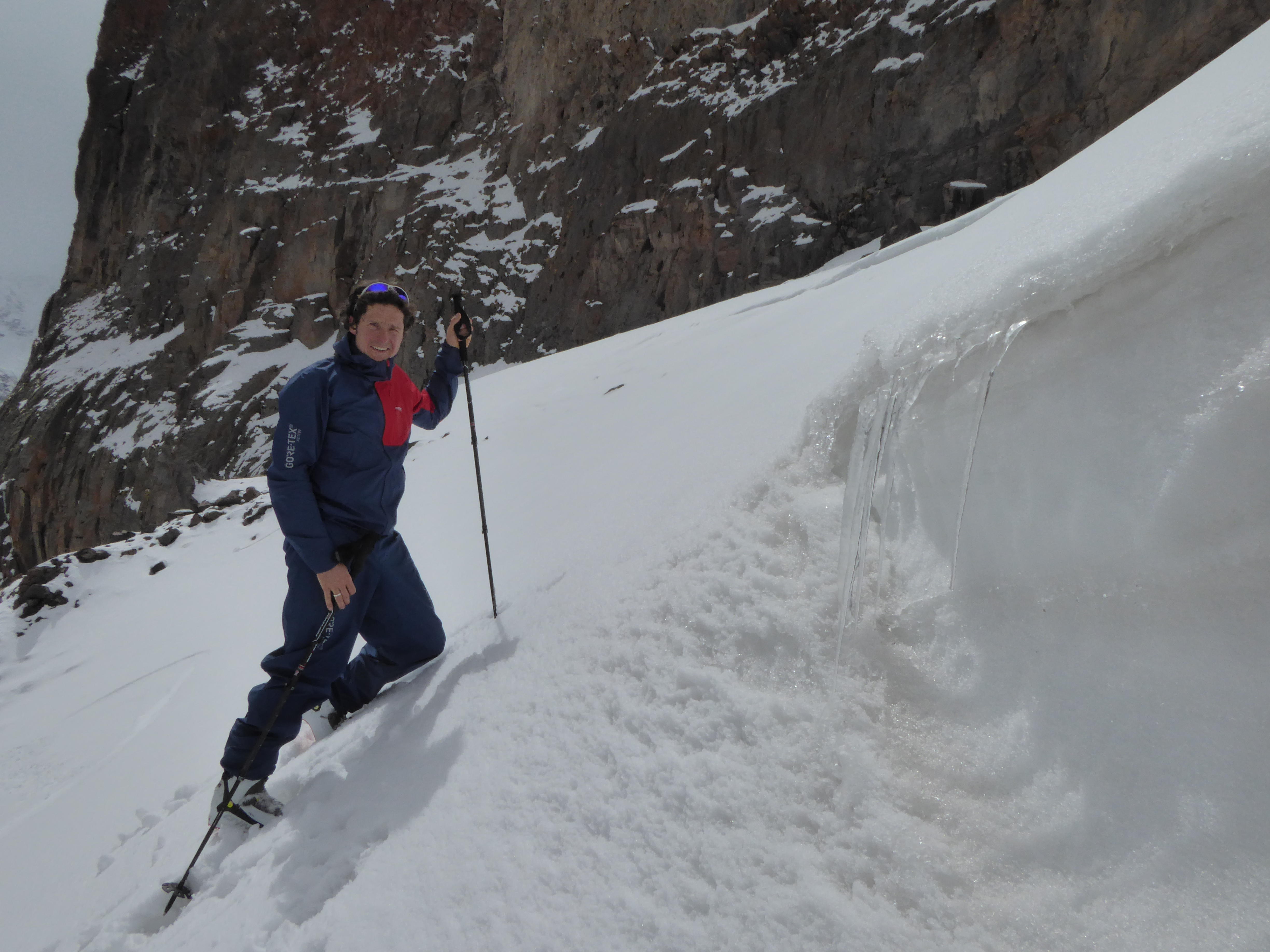 The way down the icy and steep face of the summit required my full attention and concentration, a mistake could easily result in a painful crash against ice, crevasses or rocks. Fortunately, the Austrian team also made a successful attempt that day. Everyone else abandoned their attempts in the stormy col at 5300 metres. The seemingly endless ski descent – about 18 kilometres with 3500 metres difference in altitude – stopped in a small gorge surrounded by rock faces, a scenery quite different to the bright glacier faces higher up. My GORE-TEX Active jacket and pant system switched from full protection mode higher up the mountain to heat and sweat output mode with a huge solar load lower down the mountain. I could feel my muscles relaxing as the air pressure increased the lower I got – or perhaps it was just the thought of a cool Nalchik Beer waiting at the guest house.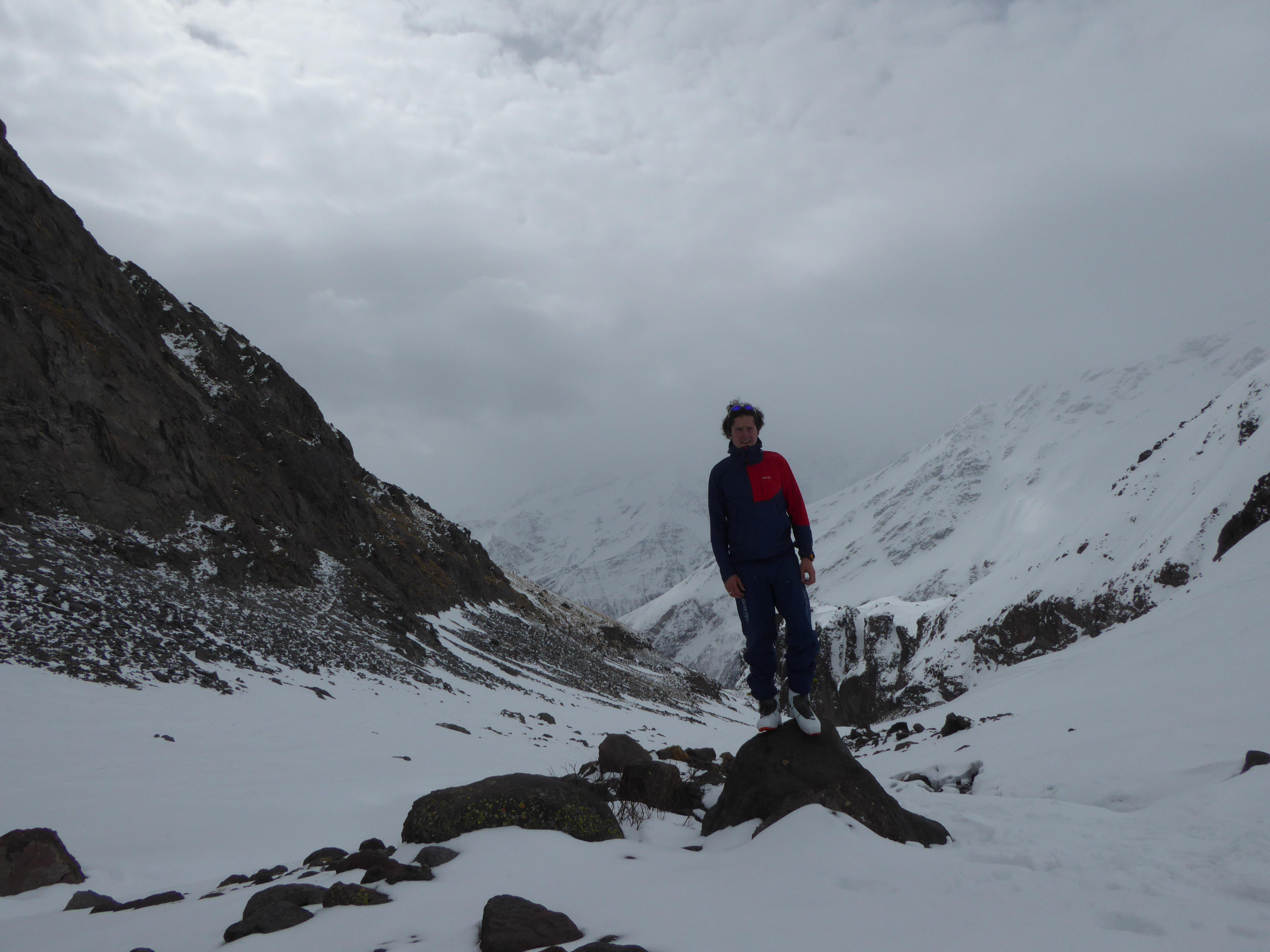 Ten hours after I had left I returned to Terskol village. The few ski tourists waiting for a cab looked rather sceptically at the German guy with a bright red face walking along in ski touring boots with his skis fixed to his backpack, exhausted but entirely satisfied with life. Biiiing…I hadn't even finished my first beer when one of my sons called me to chat about our plans for the next few days, what he wanted us to make together and what the Easter bunny might bring – Welcome back to the real challenges in life!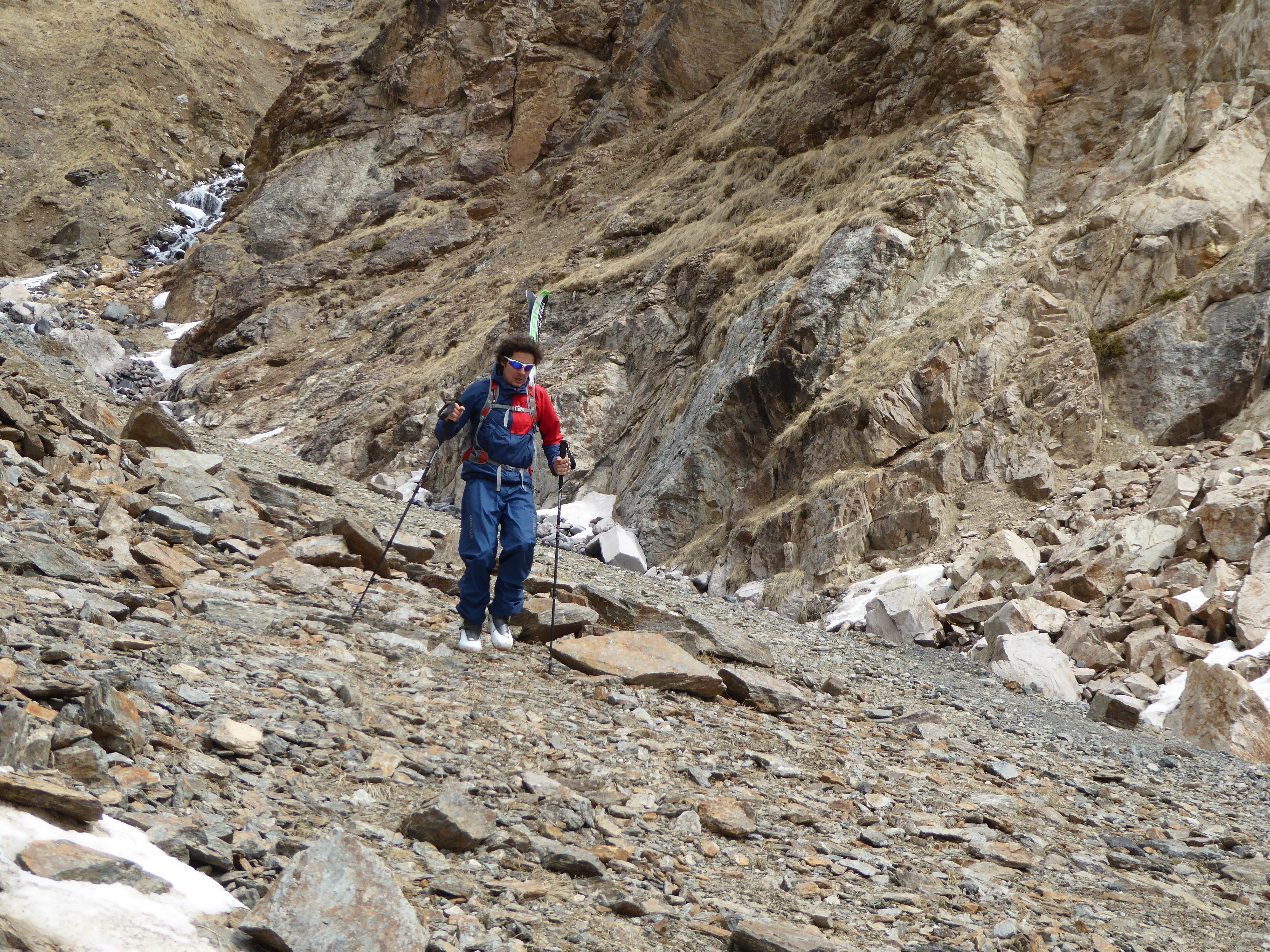 Tour in a nutshell:
1.5 days of preparation/acclimatisation
Non-stop ascent from Terskol through Terskol valley/gorge to the glacier, a mixture of the standard route from the Garabashi hut to the western summit and back.
↑8 hours, ↓1.5 hours, ↑↓3500 metres, 18 kilometres
About: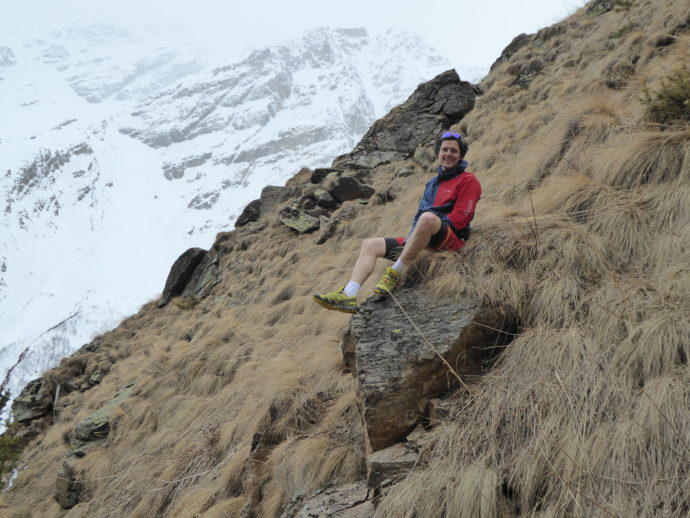 Johannes has been engaging in all types of mountain sports for the past 25 years, focussing on different sports at different times. In his capacity as product specialist for GORE-TEX Active technologies, he is personally involved in all field tests to ensure that the product development is as good as it possibly can be. Fortunately he is able to reconcile his work and family life thanks to his preference for fast ascents of technical routes and high mountains. What keeps him going? The feeling that he is supporting active outdoor enthusiasts by providing them with high performance products so that they can enjoy the freedom of the mountains and the beauty of nature in as much comfort and safety as possible.