The spirit of trail running
Our author Jürgen, project director of the GORE-TEX Transalpine run, wanted to know what this trail running thing was all about. He fell in love.
Running. In my eyes that was a sport for people in about their mid-40s. Those who were caught between job and family trying to stay somewhat in shape. Or maybe for people who had no gift for ball sports, so they pulled on their training clothes to go jogging. Or maybe for those who even back in their school days did those hateful cross-country runs. Running was simply boring. That's at least what I thought. Even when I was about 35. But then I heard about the premiere of the GORE-TEX Transalpine Run, a multi-day crossing of the Alps on foot. As the project director, I wanted to know what this trail running thing was all about, why so many people all over the world enjoyed running so much, and why more and more of those were heading away from roads and city paths.
So I started to run myself, and I tentatively dared to take on my first rolling foothill. I pretty quickly noticed that I was not equipped with the right power, endurance and muscle strength. Still, I also quickly noticed that the forest "motorways" weren't really my thing. I sought out small, narrow trails, preferably playful, snaking technical trails. Like less-travelled dirt roads that didn't lead me into unknown areas. No, there were no speed records being set of course, but I discovered completely new sides to the local world of mountains. And I ended up usually going farther than planned. And, get this: Running was starting to be fun. My power and conditioning got better, and I clicked off more vert on my runs. OK, I was still often just walking instead of running toward the top, but I was getting faster and faster on ever-more-technical downhills. I was becoming a trail runner. I enjoyed the mountain runs that promised a little escape from the everyday world. So much for jog trots and boring tedium! Not at all! Trail running is a mixture of running and outdoor adventure. It keeps your spirit alive, certainly on technical trails, but also from the mix of tough climbs and flowing singletrack, as well as from the often changing weather conditions down in the valley vs. up on the mountain.
Trail running is nothing but variety!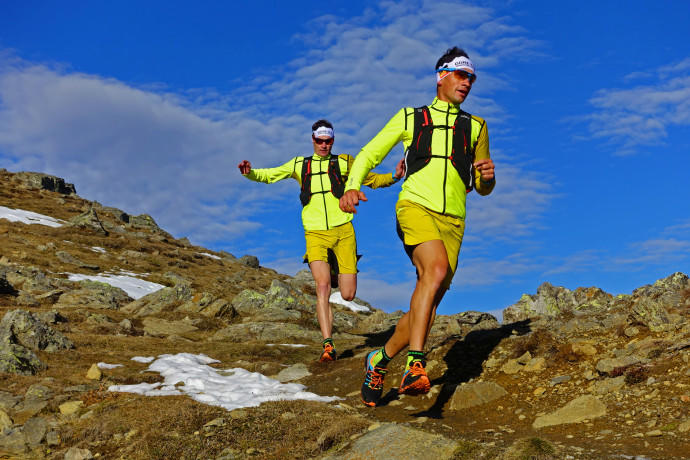 One of my favourite routes is not even a half-hour from my office. It's in Jenbachtal near Bad Feilnbach (Bavaria, Germany), at the foot of Wendelstein mountain – just 10 minutes away on the A8 motorway. Here, you an experience in just about two hours over 15 kilometres everything that makes a trail runner's heart beat faster: narrow trails along a river, and an amazing albeit hardly runnable climb along a ridge up to Rampoldplatte, sometimes fogged in, sometimes with strong winds. Then comes the sweet, often muddy and "hang-onto-your-hats" downhill to Schuhbräualm meadow, followed by the smaller Mitterberg that picks it up over to the grunting final climb to Farrenpoint. After that, the beauty of the last downhill is before you: First, 10 minutes or so along a rock hard and steep forest path (a real quad pounder), then a quick left onto a sensational trail that demands full attention even from experienced trail runners. Seriously, this trail is so sweet, so playful with its curves and roots and grades that you get a silly grin on your face that is still there when you finally reach Jenbach again and jog out the last 200 metres through the parking lot. This is true trail running. This is "the spirit of trail running".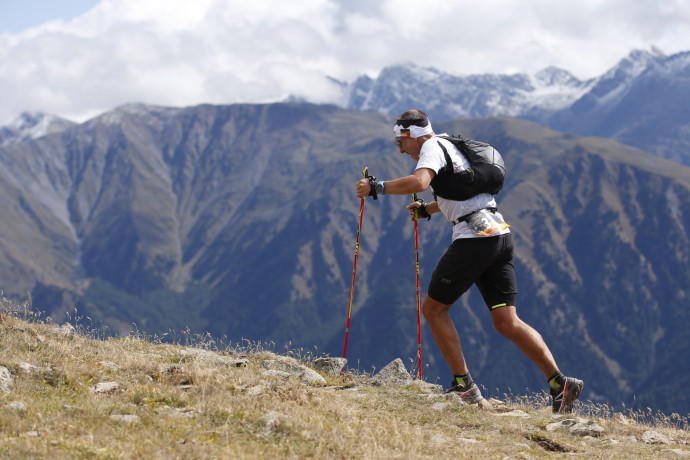 And this is the spirit that you experience in its purest form at the GORE-TEX Transalpine run that will take place for the 12th time this year: Seven days on two-person teams on the most beautiful trails in the Alps. Every day a new adventure, sensational views paired with tough climbs and fantastic trails. Moments of pain and suffering, but also brilliant feelings of joy and euphoria – sometimes so amazing that it all compares to nothing you ever experience the entire year in your everyday life. I'll be there for sure when the starting gun goes off on the 3rd September 2016 in Garmisch-Partenkirchen for the 12th annual GORE-TEX Transalpine Run. Yes, as the sponsor, but also in particular as a passionate trail runner myself. Want to find out more? Go to transalpine-run.com.