"The GORE-TEX Experience Tour: Tough, rewarding, awesome"
Highly coveted and always an adventure: Petra took part in the GORE-TEX Experience Tour with alpine professional, Edurne Pasaban. She tells us about her incredible adventure.
Let your outdoor dreams come true
Love the outdoors? Want to accompany your outdoor heroes on a once-in-a-lifetime trip? Then the GORE-TEX Experience Tour is yours for the taking. Tours vary greatly. You could be part of the first ascent to an untrodden summit or in the making of an outdoor documentary in the Scottish wilderness; you could ride and surf the Lofoten Islands in Norway or manufacture a trekking shoe legend. For all of these, Gore is looking for talented young people who want to evolve and grow – and they're giving you the opportunity to do that shoulder to shoulder with professional athletes. Petra was one of the lucky winners for last years Experience Tour – even luckier because she almost completely missed the fact that she'd won the coveted spot!
"Ugh, more spam", thought the 35-year old Dutchwoman as she skipped through her emails right past the confirmation. But then it clicked. She was going to be a part of the epic tour of the Balmhorn (3698 m) in the Bernese Alps. She was going to do this with mountaineer, Edurne Pasaban, one of the first women to climb all 14 of the eight-thousanders. Petra started to prepare herself – for The Mountaineer and The Adventure. In June 2015, together with the winners of the Experience Tour, Edurne followed the historical footsteps of mountain legend, Lucy Walker. The Briton made her first successful ascent of the Balmhorn in 1864, a feat unparalleled for a woman at the time. A video about Lucy can be seen here. Admittedly, you need to trust yourself first before going on a little hike with Edurne Pasaban. Petra was totally fired up she explains in her interview. Hi, Petra! For starters, why did you apply for the GORE-TEX Experience Tour? I got dared by my sister when we were at the European Outdoor Film Tour (EOFT). I met the requirements for the tour to a certain extent, but was convinced that as a Dutch, amateur sports climber, I wouldn't stand a chance among all the other experienced applicants! My sister challenged me: either sign up and go for the seemingly impossible, or eat an entire cheese in one sitting – something Dutch people are more likely to succeed at. Well, I guess we can keep the cheese for the next dare.  We're glad you left the cheese! Once you knew you'd be part of the tour, how did you feel? The message that I'd been selected for the tour ended up in my junk mail folder. At first, I thought it was a hoax or a money scam! But then I read the entire mail and slowly felt a brimming boost of energy coming up from my toes to my brain! I was still at work, but jumped up from my chair and started running, dancing, jumping and cheering down the hallway (more than usual)! I was stoked!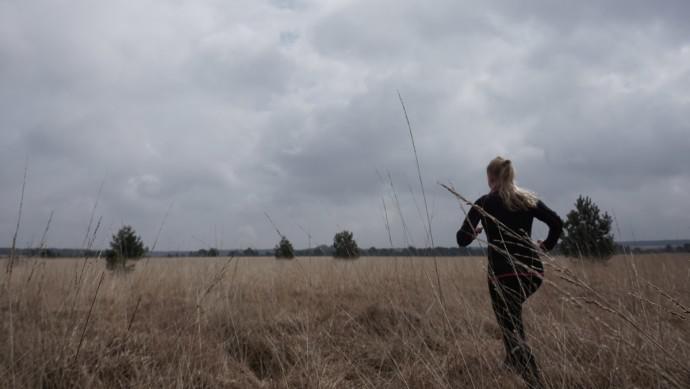 Wow, that's a great story! How did you prepare for the tour? As soon as I found out that I got in, I made up a training schedule and started working out. Since there are no mountains around, I had to be creative with how I exercised. Next to running, fitness, indoor climbing and cardio, I went for a lot of walks. Short distances at first, but building up to longer distances, always with a heavy backpack. I wore my mountaineering boots as much as possible just to get used to them. They got me some interesting comments on the dancefloor and at the office! I guess it wasn't just fun. What was the biggest challenge you faced? Overcoming myself. The forces of nature, how I handle altitude and the general climbing conditions are always unpredictable. Naturally, a few times during the tour, I suffered a little mental breakdown. It felt like my batteries were empty and my feet were not agreeing with me anymore. But then I received loads of heartwarming encouragement from my teammate Janne and my guide Rocio (who also stuffed me with whatever food she could find). That instantly boosted my spirit. I cheered up again and found the right energy to carry on. I couldn't have done it without them. They helped me overcome myself.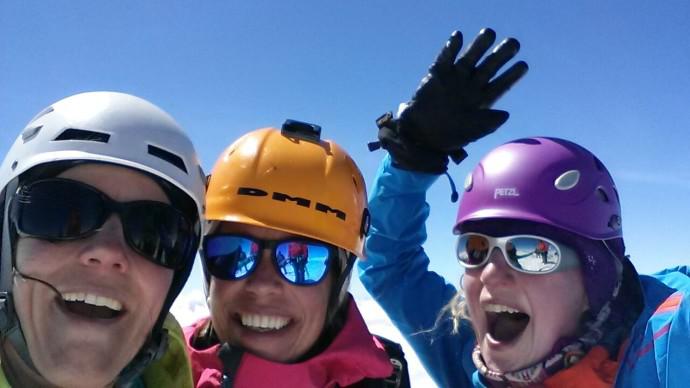 Looking back, what was the greatest thing about the whole tour? Meeting like-minded people from all over Europe; sharing the experience, making new friends; getting challenged and being rewarded; bursting into laughter at times you don't think you've got the energy and strength left to produce even a grin. It's amazing what you can accomplish together. That's the greatest thing about all this. The whole Experience Tour is just tough, rewarding, awesome! How was the team spirit? What made it special for you? From the very first moment we all got in, we started a Facebook community, sharing ideas, jokes, travel plans and exercises. So basically we all first met each other in cyberspace! The community still exists and new plans are being made. That's what makes this tour special. We shared an adventure and a lot of amazing memories, but there's still more to come. Edurne Pasaban is such a strong woman and athlete. How did you experience her in private?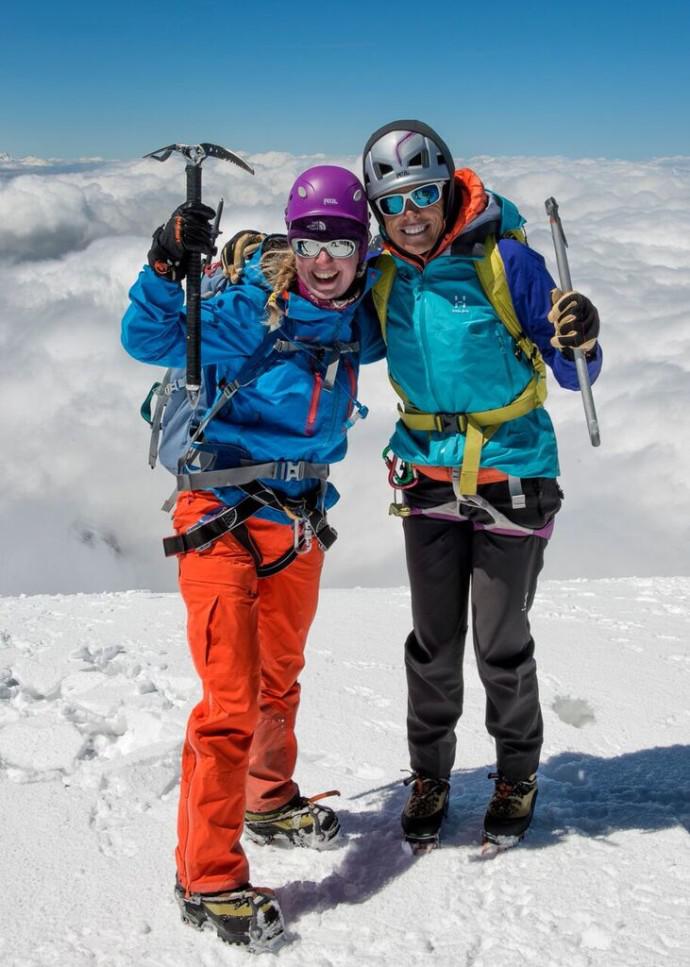 Edurne is a very inspiring woman. She lives for mountaineering. To follow her heart and achieve her goals, she had to make decisions in her life that – in my opinion – were not always easy or easily accepted by the people close to her. I think that makes her a role model to everyone who chooses to walk his or her own path in life, despite what others might think or say. Follow your heart and live your dreams. Life is too short not to. Petra, we loved your story so much that we decided to make a video with you. How was that experience for you? Well, for starters: how many people can say that they've been part of a sports video? It's kind of unreal – I still can't quite grasp it – but it was a super cool adventure! And that's what sums up the entire feeling of this experience. Just like the tour itself, shooting this video was tough at times, but rewarding. And now I can only hope the film crew haven't used too much footage of me crying, tripping, or making weird noises! One last question: your favorite GORE-TEX equipment? The Mammut Mittellegi Pro Hardshell jacket; it has never let me down. Thanks so much, Petra – sounds like a phenomenal experience. By the way, the next tour starts this coming April and heads to Norway: "Ride and Surf the Lofoten Islands". Cool, right?! Four outstanding athletes will be joining: Greg Hill (ski mountaineer), Seb Michaud (freerider), Sebastian Steudtner (big wave surfer) and Nico Zacek (freeskier).