#TESTEDFORLIFE: On the rock face with Philipp Brugger and Philipp Reiter
From rivals to friends
Too good to be true? Wrong. This is a real-life story of a high-endurance friendship forged under the toughest conditions. There was a time when Austrian pro ski mountaineer and ultra-marathon athlete Philipp Brugger and German national ski team mountaineer and photographer Philipp Reiter were direct rivals. All they apparently shared was a first name, the same year of birth, and their common sponsor SCARPA. Yet in the course of their competitions, the two struck up a friendship that lasts to this day.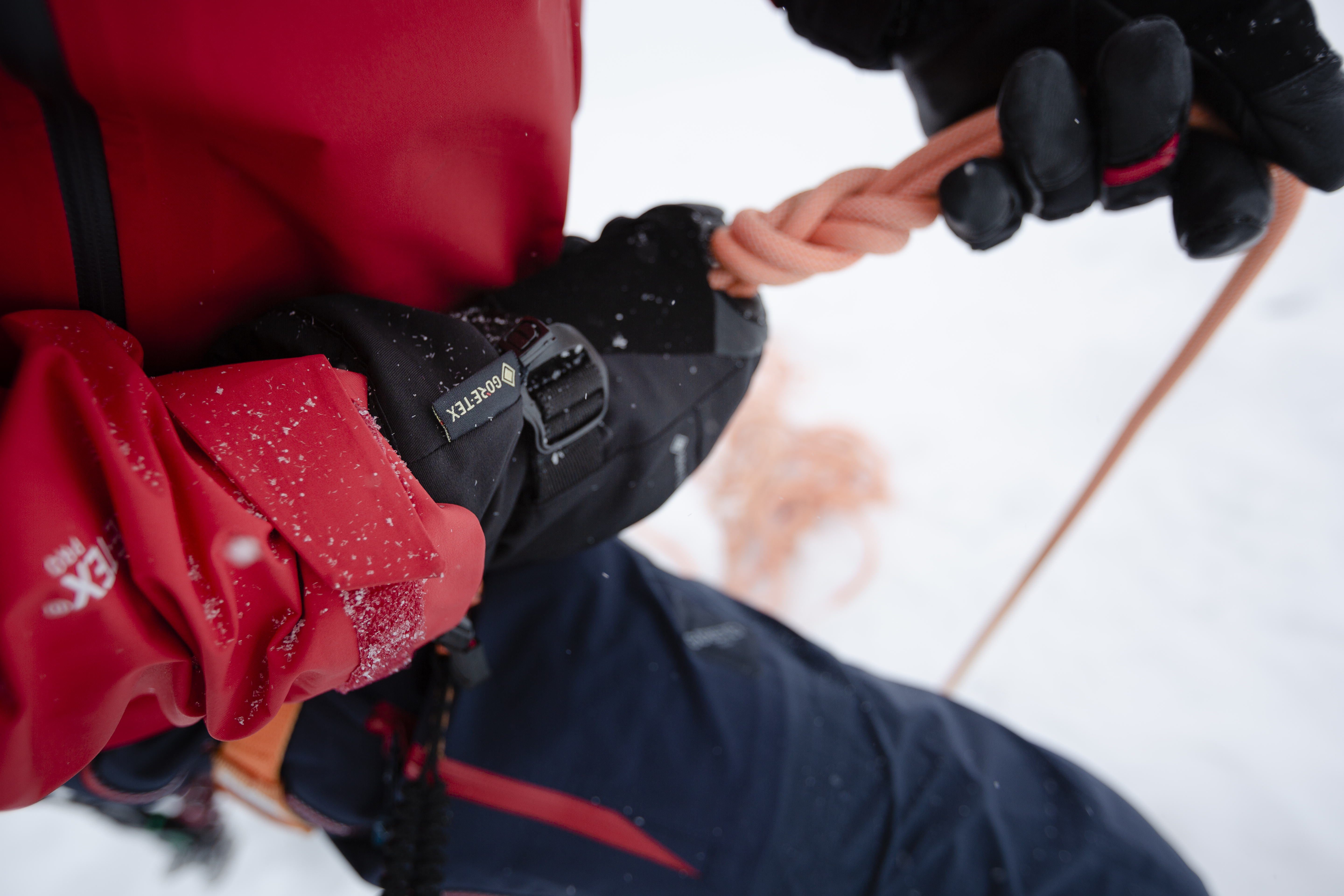 Millet athlete Philipp Brugger feels most at home in the mountains, whether he's trail running or climbing. He was seven years old when his father first took him skiing in the mountains of his native Tyrolean region. He's been an enthusiastic mountaineer and athlete ever since, in both summer and winter. At age 14, he started to dedicate himself completely to endurance sports.
Philipp Reiter was also introduced to a wide range of outdoor activities by his parents. Both athletes love the extremes and share a passion for skiing as well as for climbing. So it's not seldom that you'll come across the two of them together up in the mountains, trying to outdo each other.
The GORE-TEX Tryout: On an Alpine training tour
When you're on the mountain, trust is everything. Professional climber Philipp Brugger has to be able to count on his partner - and on his equipment. All the more so when the weather changes your plans completely, and the conditions are difficult and challenging. The mountain village of Sellrain in the Stubai Alps near Innsbruck, Austria, is one of Philipp's favorite spots. This is where he gets ready for major tours and expeditions. So it's the perfect location for our GORE-TEX Tryout.
On one of his training tours, he took his friend Philipp along to test the GORE-TEX Pro TRILOGY outfit by Millet and the GORE-TEX MONT BLANC PRO GTX climbing boots from SCARPA. GORE-TEX sports gear is ideal for toughing out the extreme conditions of mountaineering and mixed climbing - the combination of climbing on rock and ice. Despite the total onset of winter, they were able to make their way through snow and ice with full protection, along with warm, dry feet.
Experience the full Tryout here: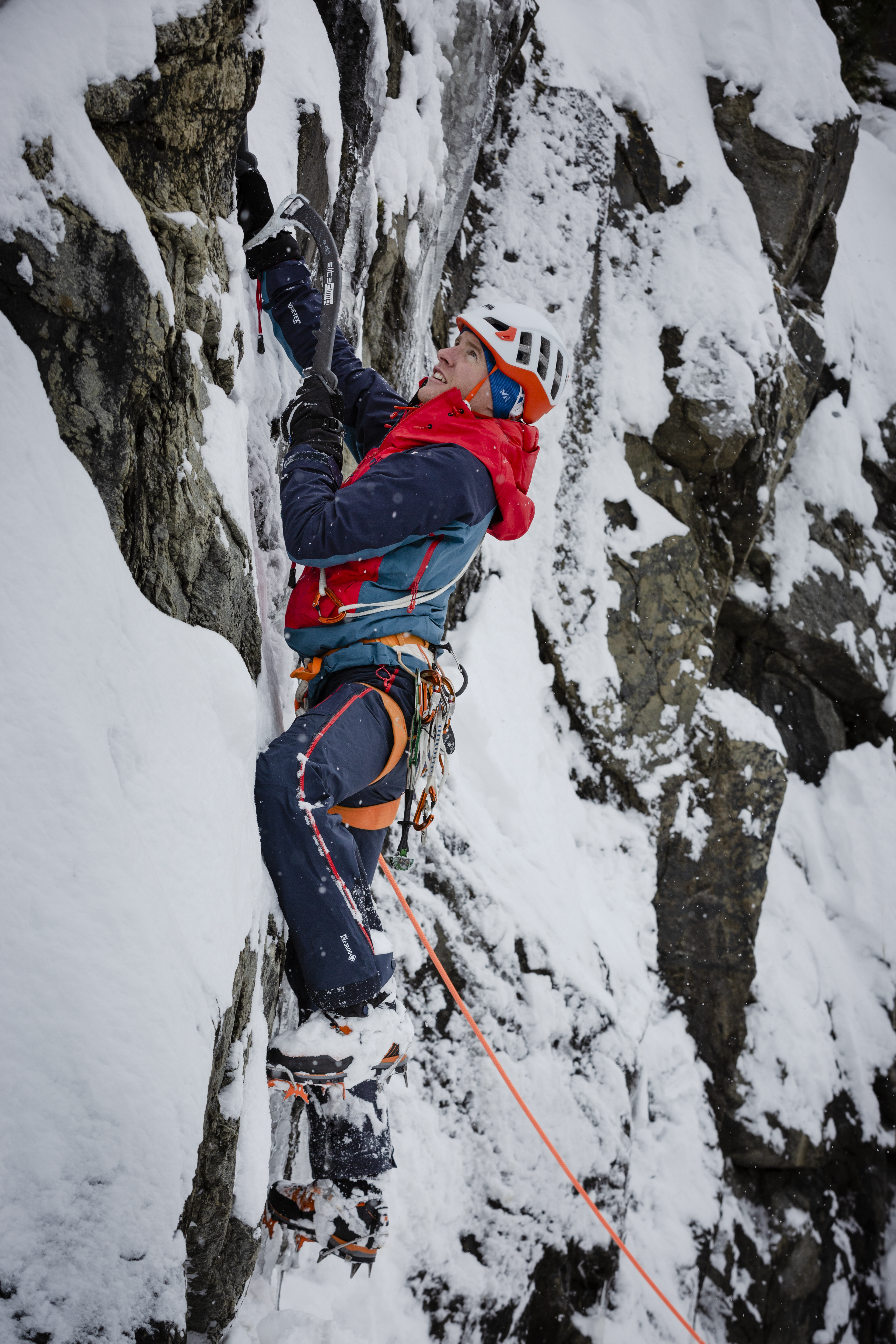 Two climbers, one passion
Philipp Brugger, born in 1991, lives near Innsbruck. He says he never feels freer than when he's up on the mountains. When running, he really likes steep and technically difficult trails, and he takes the challenging routes when climbing.
Philipp Reiter, also born in 1991, is a Munich native who's now at home in Bad Reichenhall, Germany. When he's not scaling a climbing wall or out on the trails, you'll find him taking photographs, or at the University of Salzburg, where he's a teaching assistant, studying math and biology.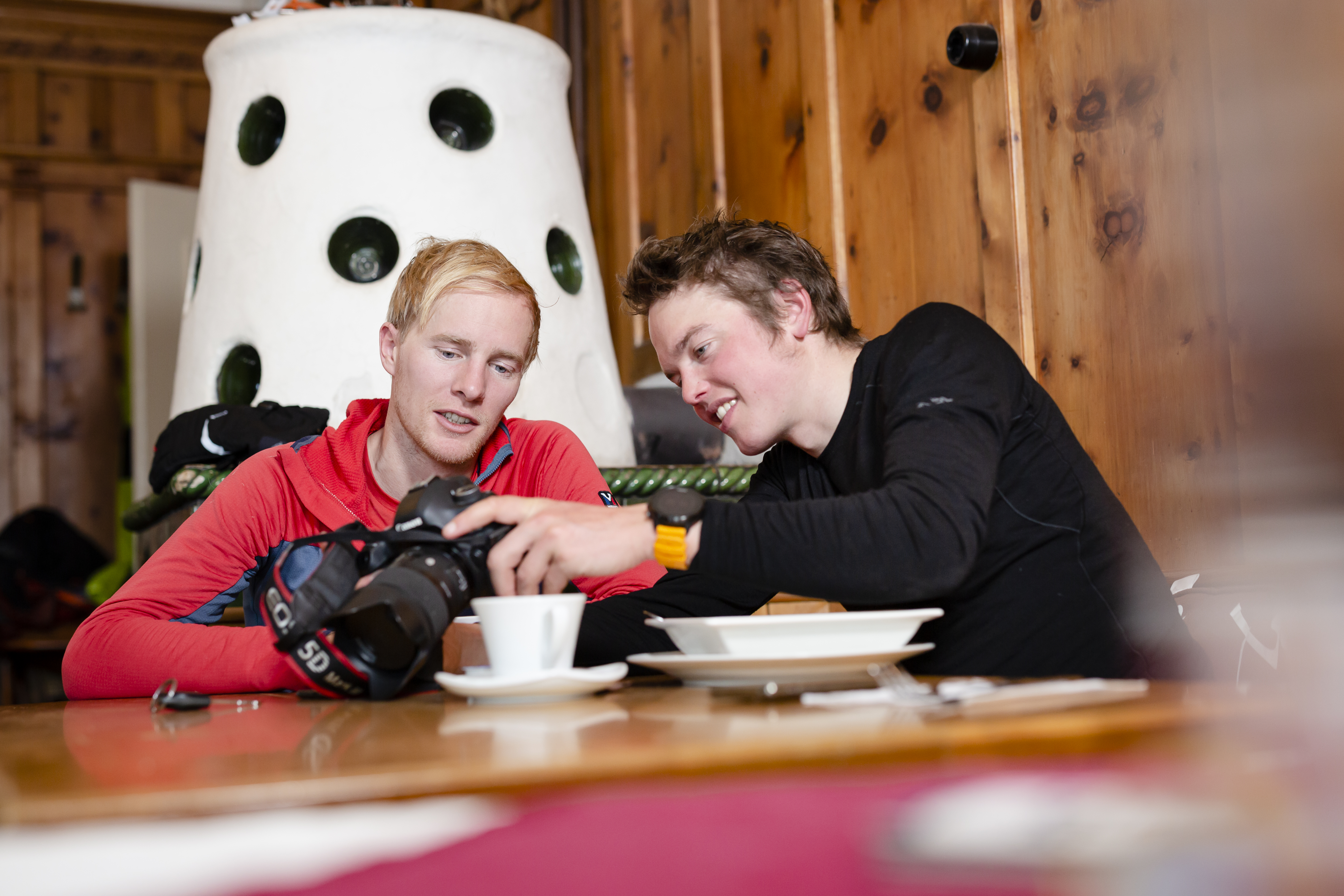 Author: Marlene Goll
Born and raised in Munich, Germany, Marlene Goll is an eTail expert for the Gore European Marketing team. Since the beginning of 2019, together with Fabian Grünwald, she has been taking care of European influencer marketing for Gore.