Innovative GORE THERMIUM™ products ensure that a warm jacket stays warm even in snow or rain since that's why you put it on -- because it is a warm jacket. How it came about, what's the inside story, and when you really can use it is something Gore Product Specialist Chris knows all about.
I actually quite prefer to put on a puffy jacket than a waterproof hardshell jacket. It looks brilliant, and is super lightweight, really soft and comfortably warm. It also feels soft to the touch, like a sweater or a light softshell jacket, meaning much like what I put on as a midlayer under a hardshell. Except it is much more comfortable because the interior surface is so smooth That makes pulling it on and off quite simple: Nothing catches and nothing gets stuck as can happen with a fleece layer. In contrast, a hardshell is just a bit more unwieldy, stiffer and noisier. Therefore, freedom of movement is also somewhat more limited. A puffy jacket is precisely the right choice now that it is becoming colder. However, there is one problem with these quilted insulating jackets: They offer nearly no weather protection in wind and wet weather. When I head out for a day in the mountains to hike or bike, I would always take along my hardshell just in case. It protects me better in rain over a longer period. Still, sometimes, I am just not out all that long. I run no more than about a hour and a short bike ride after work is perhaps only about 90 minutes. With my weather app, I can see precisely if and when the next storm is coming through. For that I don't really need full protection. But a puffy jacket on its own is nevertheless not enough. Even when I took my dog, Holly, for a walk recently I was surprised by a short rain shower. I quickly became quite wet and cold in the oh-so-light puffy jacket. Can't you combine the two? This apparent gap drove on the development team. We wanted to create something that unified the benefits of both products into one and thus reduced the disadvantages: A piece of apparel that on the one hand was as soft and light as a puffy jacket and, on the other hand, offered protection closer to that of a hardshell.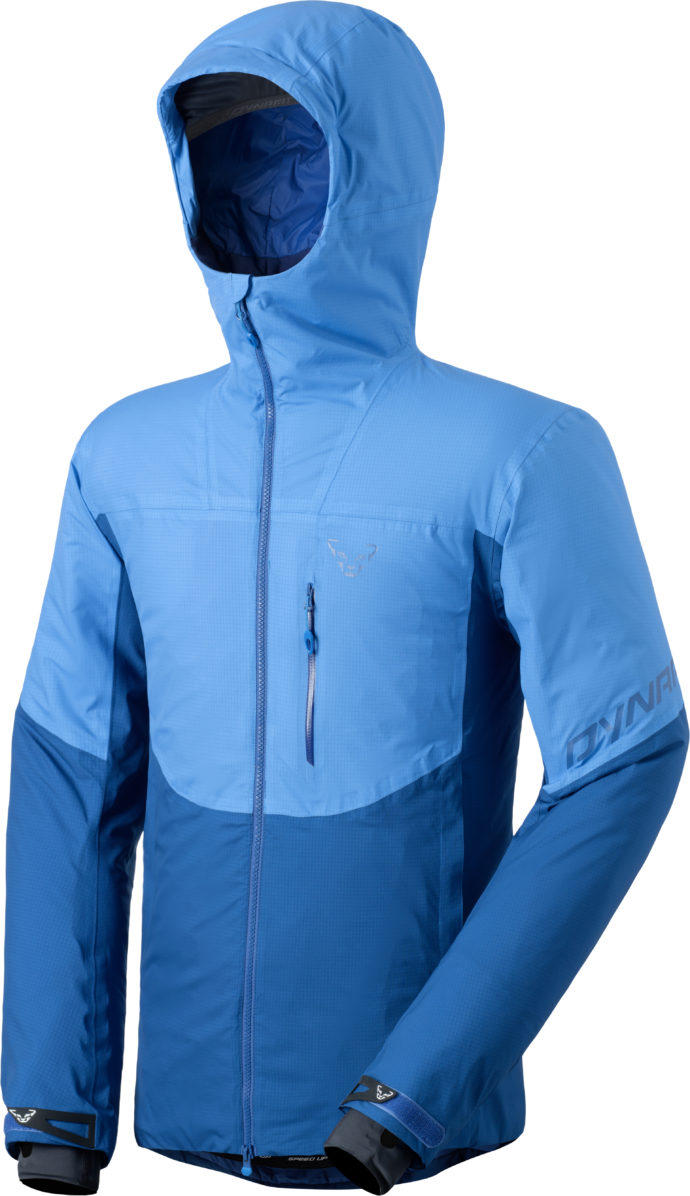 How GORE® THERMIUM™ products came about
Insulating or thermal jackets have been around a long time. Down jackets were then complemented by synthetic fibre jackets; however, in recent years, down has experienced a comeback. Various brands have further developed technology because only dry insulation can truly insulate. A warmly filled jacket can only guarantee protection from the cold when the insides stay dry. Only then can the potential of down, wool and synthetic fibres fully develop and maintain an insulating layer of air. When it is wet, however, the delicate structures can quickly collapse, strongly undermining their ability to insulate. In addition, moisture works as a thermal bridge for the cold. Water quickly conducts warmth. In particular, moisture causes down to clump up quickly and insulating power is rapidly reduced to near zero. This has surely happened to some of you when jackets are washed in a washing machine. Manufacturers have started to encapsulate down to make it water resistant. On the heels of this, we now also see blends of synthetic and down. This reduces the collapse of air-retaining structures. When moisture gets in, of course, the insulating power is even in this case also strongly compromised. It is not required to make the insides, i.e. the insulation, water resistant. Rather, one can instead simply create a waterproof layer over the top. And that is precisely what we have now made: A jacket filled with insulating material wrapped in protective fabric.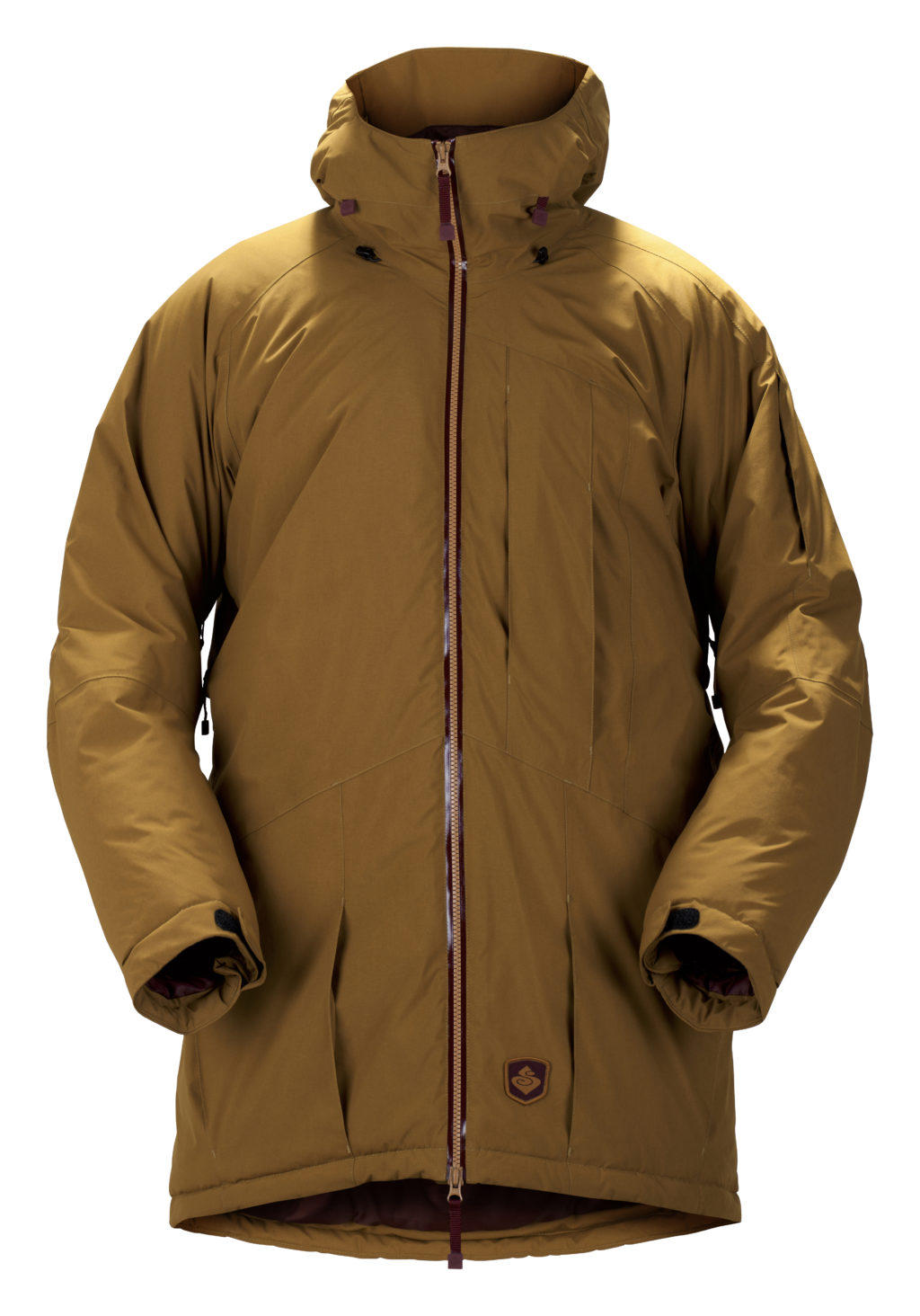 What exactly is GORE® THERMIUM™?
GORE® THERMIUM™ technology is a newly developed product concept with the aim of maintaining insulating properties well even in wet or stormy weather conditions, as well as in sweaty conditions (moisture from inside). The technology consists of a water-resistant fabric. As with other Gore products, we rely on a fabric with a membrane for the exterior of apparel. Under that, there is premium insulating material. On the interior, mostly there is a thin polyamide or polyester fabric that enables the smooth movement -- much like the fabric of a puffy jacket. That's it for the structure of the layers. The seams in the outer layer where the membrane is are sealed at the places where water could get in. New apparel with GORE® THERMIUM™ technology will be launched at retail as of autumn 2016 by Arc'teryx, Black Diamond, Salewa, Red Fox, Oakley, Skhoop, Montura, Tierra, Mountain Equipment and many others.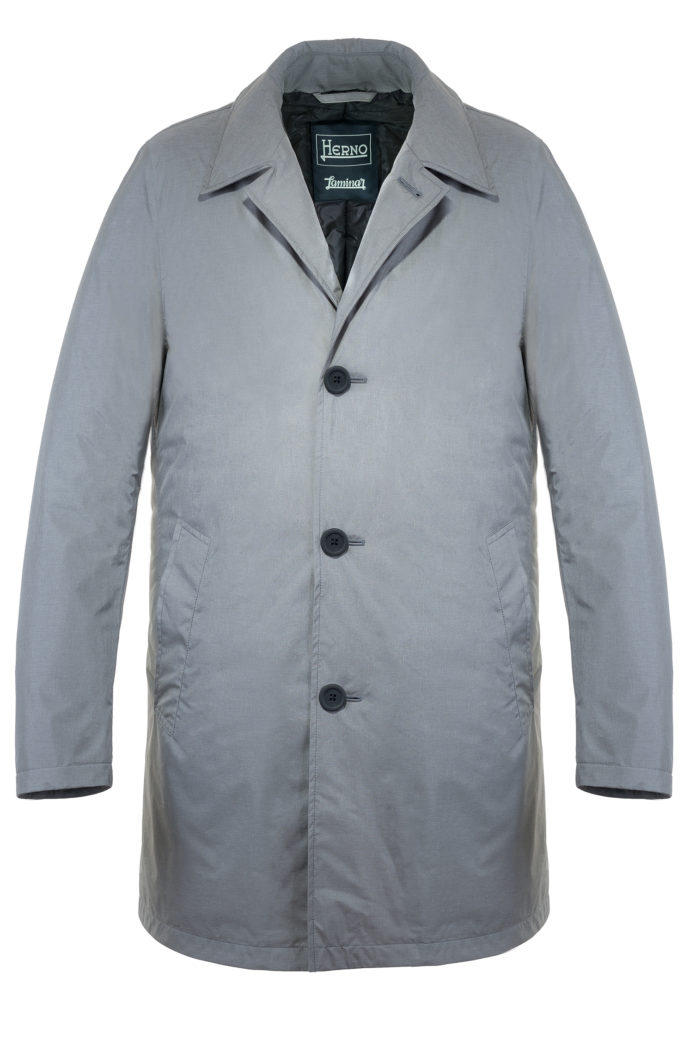 Experience with GORE® THERMIUM™ products
I have tested insulated pieces with the new technology extensively. That's part of the development programme at Gore. Only when I'm completely convinced of the functional performance is the approval for the start of production granted. In our testing, we had both quite thinly insulated pieces with outstanding breathability for cardio-training sports in winter, such as running or ski touring, as well as pieces that had 100 grams of insulation and tougher outer fabric. The lightly insulated models in particular do it for me. I can hardly believe that these are actually products with a membrane. The pieces are downright soft and light; they could hold their own against other midlayers. On the other hand, wind, falling snow, or light rain showers don't faze the pieces. They do what they are supposed to: They keep insulation dry and therefore maintain their insulating power. GORE THERMIUM™ products ensure that a "warm jacket" stays warm even in snow or light rain since that's why you put it on -- because it is a warm jacket. Be that for winter hiking, taking the dog for a walk, or getting to work in wintry conditions. Have fun and enjoy a great experience with GORE® THERMIUM™ products, out as of September 2016.