Run2 – Making my debut at the GORE-TEX Transalpine Run: Three days on the Camino de Santiago
"Absolute Beginners" – Daniela and I have registered to take part in the GORE-TEX Transalpine Run "Run2". Our trail running experience is non existent, but that hasn't stopped us wanting to attempt the first two stages of the legendary race. The Run 2 route covers a total distance of 71 km and involves an elevation gain of more than 4,000 m. The total of the descents is also in the region of 4,000 m.
I've been told that cross-training in other sports will enhance my performance. My interpretation of that was to attempt three sections of the Camino de Santiago, the famous pilgrimage way in north-western Spain It wasn't so much about the walking, it was more about the distance. The three sections that I had chosen to do totalled just under 55 km and would take me three days. It would also be a good way of testing the backpack that I'd be carrying in the Run2 race. The weight I'd be carrying during the day along the pilgrimage trail would also be about the same as what I'd be shouldering in September. If you're now beginning to wonder whether I wore the same outfit on all three days of the walk, or whether I'll be lugging a 10 kg backpack in the Run2 race: the answer is neither of these! For my three-day hike along the Camino de Santiago pilgrimage way, my luggage was transferred from stop to stop! That might sound a bit lame, but it was very pleasant nevertheless. My excuse was that I would be able to focus better on the route, after all, that was going to be taxing enough.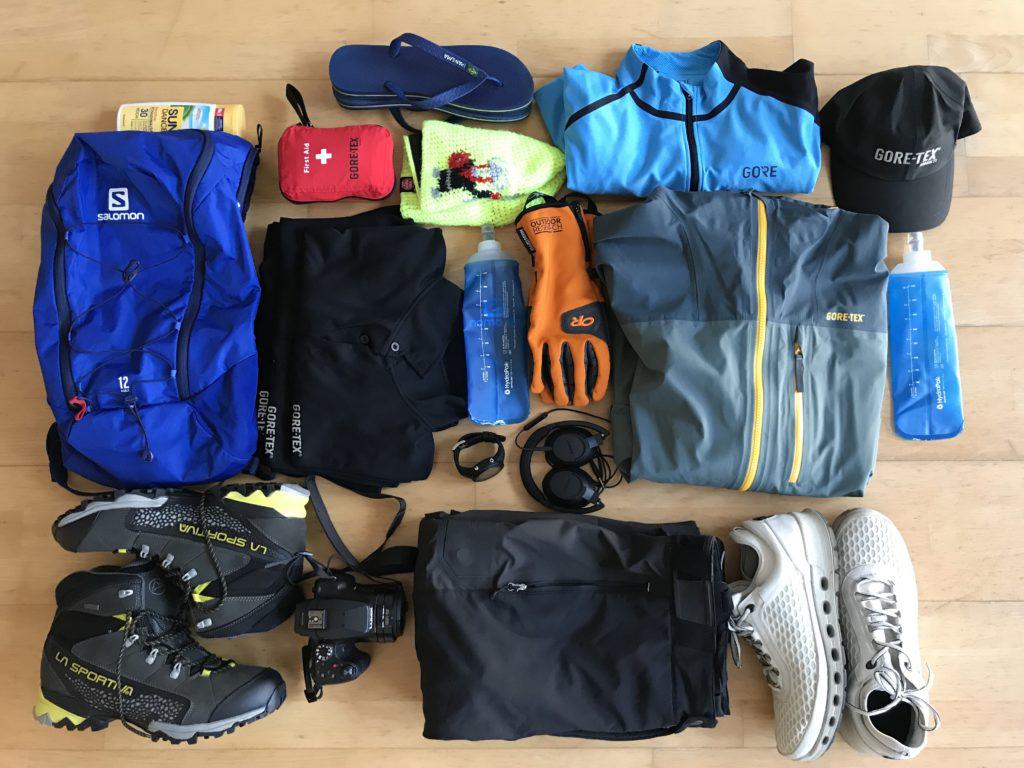 Since I'd be walking the trail and not running it, I decided to wear GORE-TEX SURROUND® hiking boots from La Sportiva and a GORE-TEX hiking jacket from The North Face. In north-western Spain at this time of year it's typically still fairly cool, so I also opted for a pair of GORE® WINDSTOPPER® hiking trousers from Salewa. Plus, I took along a pair of GORE® WINDSTOPPER® gloves from Outdoor Research and a hat from Kask, for all eventualities.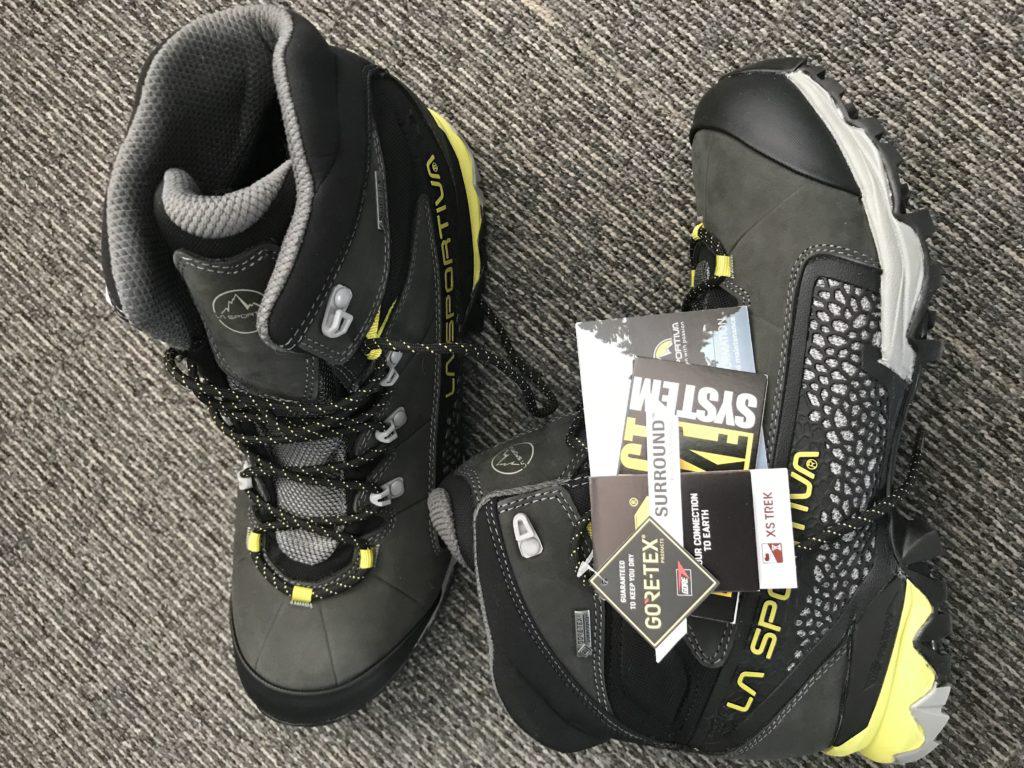 Days 1 and 2 were gloriously sunny, but still cold and windy. Walking through the green landscape of Galicia - past barking dogs, farmers working in their fields and even the odd pilgrim limping along - was tiring but certainly never boring. Talking to other people along the way about anything and everything made the time fly by. Every so often, I stopped to take a photograph or treated myself to a café con leche. On the third and last day, rain was forecast! Time to get out my GORE-TEX gear. In the end, I walked the final 21 km from Pedrouzo to Santiago through light drizzle and then, just as I was walking into the square in front of the cathedral in Santiago, it started bucketing down!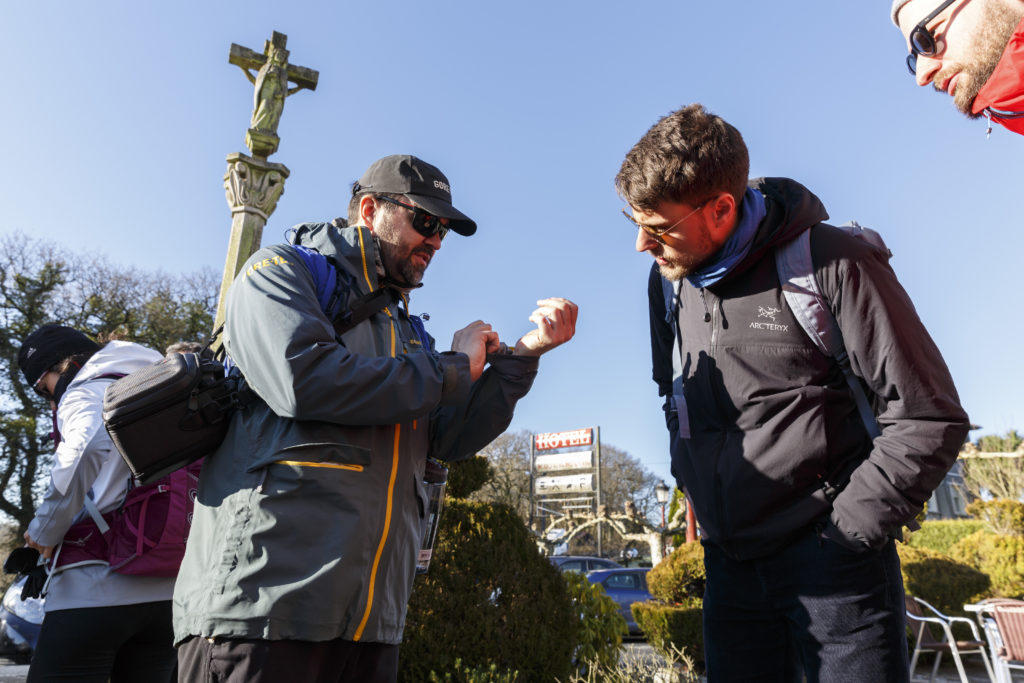 It's only when you've actually walked 55 km that you realise quite how tiring it is. It had nothing to do with ascents, and certainly nothing to do with speed. I think it's quite simply the distance and the mental strength that you have to summon up to make yourself get out of bed every morning and continue walking. All in all, good training for the Run2 race!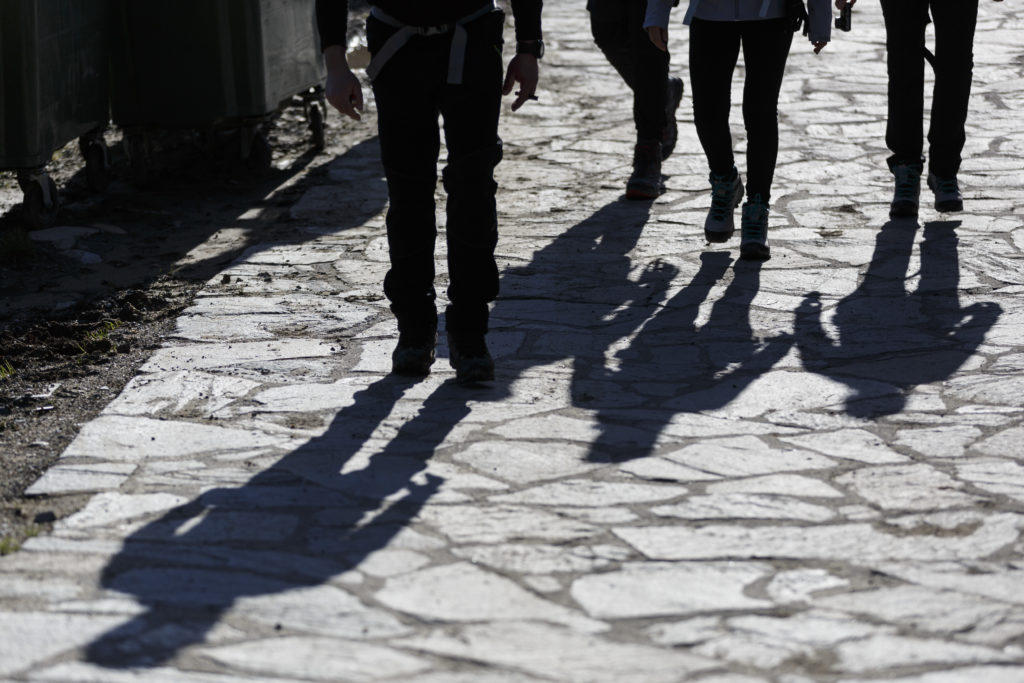 Learn more about Andreas' experiences as he prepares for his debut at the GORE-TEX Transalpine Run by reading: "The Decision", "The Equipment" and "First Steps" [link to the article].