Run2 – My GORE-TEX Transalpine-Run debut: First Steps
"Absolute Beginners" – Daniela and I have registered to take part in the GORE-TEX Transalpine-Run "Run2". Our trail running experience is non existent, but that hasn't stopped us wanting to attempt the first two stages of the legendary race. The Run 2 route covers a total distance of 71 km and involves an elevation gain of more than 4,000 m. The total of the descents is also in the region of 4,000 m.
A new start is never easy - especially when it comes to running. From now on I'll be training in all conditions, come rain, snow or shine, hot weather or cold weather, in the flat or in the mountains. During one of my first training sessions, just thinking about the first stage of the Run2 race didn't exactly strengthen my motivation. I'm going to have to run from Garmisch-Partenkirchen in Germany to Nassereith in Austria. That's a distance of 43.7 km! The ascents total 2,470 m and the descents slightly less at 2,328 m. Last year I walked a section of the Camino de Santiago in north-western Spain. After walking 33 km of the pilgrimage route on the first day, I was utterly exhausted – although I must admit I hadn't done any training for it. And now I think I can run nearly 44 km within a specified time? For now, the description of the spectacular route doesn't actually make things any better: On the first day of the race, stunning trails wind their way up and down along the side of the Zugspitze, eventually crossing the border into Austria and passing the villages of Ehrwald and Biberwier, before continuing on up to Marienbergjoch. Almost immediately after the start in Garmisch-Partenkirchen, the route of the 14th GORE-TEX Transalpine-Run enters the Wetterstein mountain range. At 1,869 m, the highest point on the first day of the race is only very slightly below the two-thousander mark. On the way down to Adlerhorst, you can almost see the finishing line in Nassereith.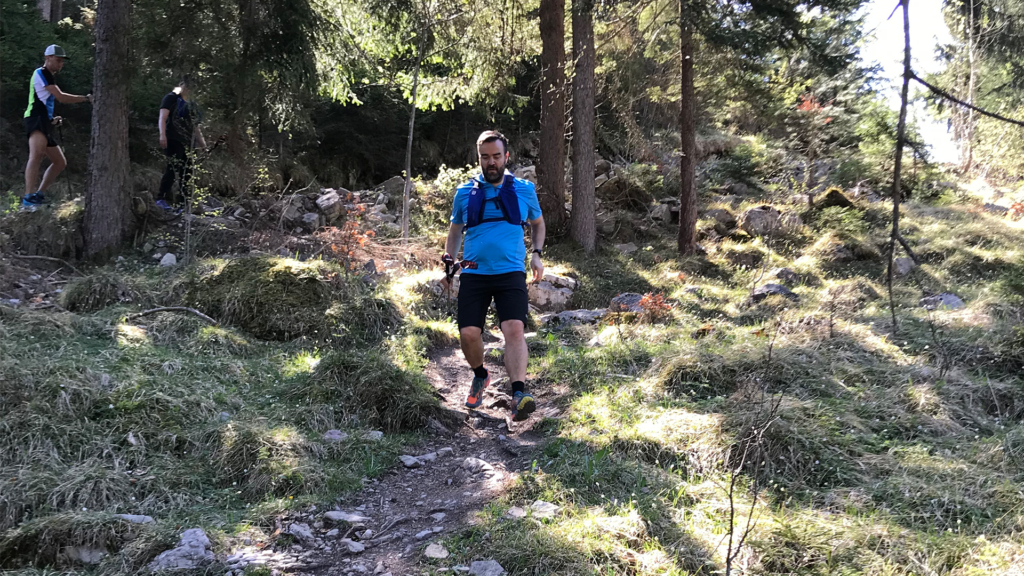 My first training session was in December 2017. I ran 8 km in 55 minutes. It was a cold winter day. No rain, but a slight headwind – it wasn't much fun running into it. After that I ran about once every 5 to 7 days for a full hour. And surprise, surprise: after an hour I was still exhausted, but was beginning to find it easier to keep going. Although I must admit that my route was as flat as a pancake, but all the same! Ascents will have to wait for now. They'll be given their chance when I get back to where I grew up: in the South Tyrolean Dolomites. For the time being, I'm just trying to build up a good basic level of fitness. So, I either go for a run in the park for an hour, once or twice a week, or I spend about 90 minutes on my exercise bike in the cellar. As far as I'm concerned, ski tours on the Seiser Alm (approx. 300-500 m of ascent) and snowshoe hikes in the Martell Valley (700 m of ascent at about 2,700 m above sea level) should also be counted in as training sessions. However, I have gradually begun to realise that I am going to need some professional help. That's where Michael Arend comes into play. Michael and his colleague Stefan are professional trail running, ultramarathon and ultratrail coaches. They help athletes with their training plans and programmes. More about that later.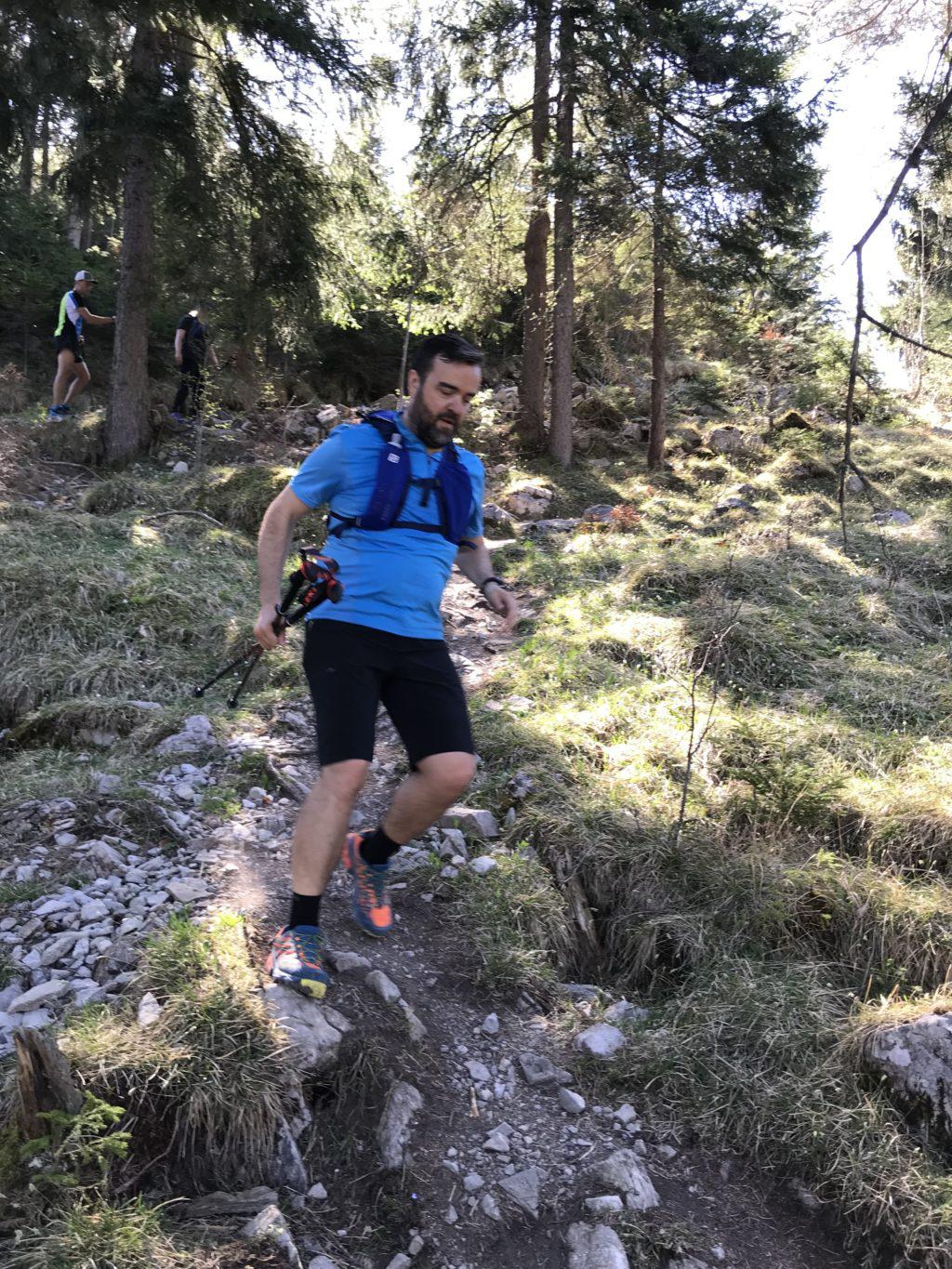 Interested in finding out more about "My GORE-TEX Transalpine-Run debut?" Here you can read about The Decision and The Equipment.