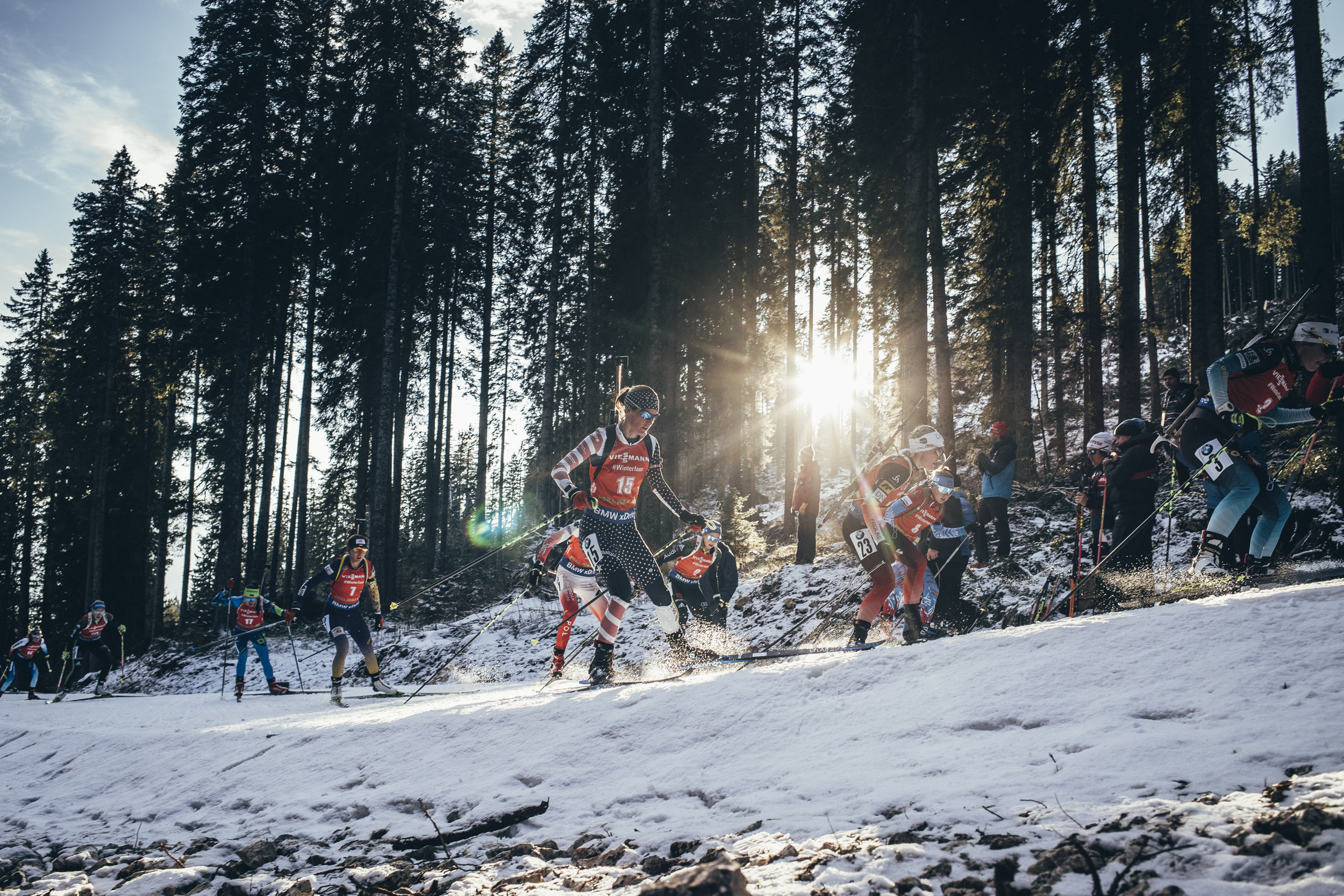 After outfitting the German National Ski Mountaineering Team and their own UCI cycling team, the Maloja Pushbikers, GORE-TEX brand partner Maloja will also be outfitting the U.S. Biathlon National Team this winter. When the World Cup takes place in Salt Lake City from February 14 to 17, 2019, the U.S. team will be in it to win it on their home turf in apparel that's as functional as it is stylish. Maloja's entire collection for the U.S. Biathlon Team features a stars & stripes design and consists of a total of 60 different pieces, including several made with GORE-TEX and GORE-TEX INFINIUM technologies. Johanna Stöckl traveled to the Maloja head office in Rimsting to unearth the secret to the Bavarian mid-size company's success.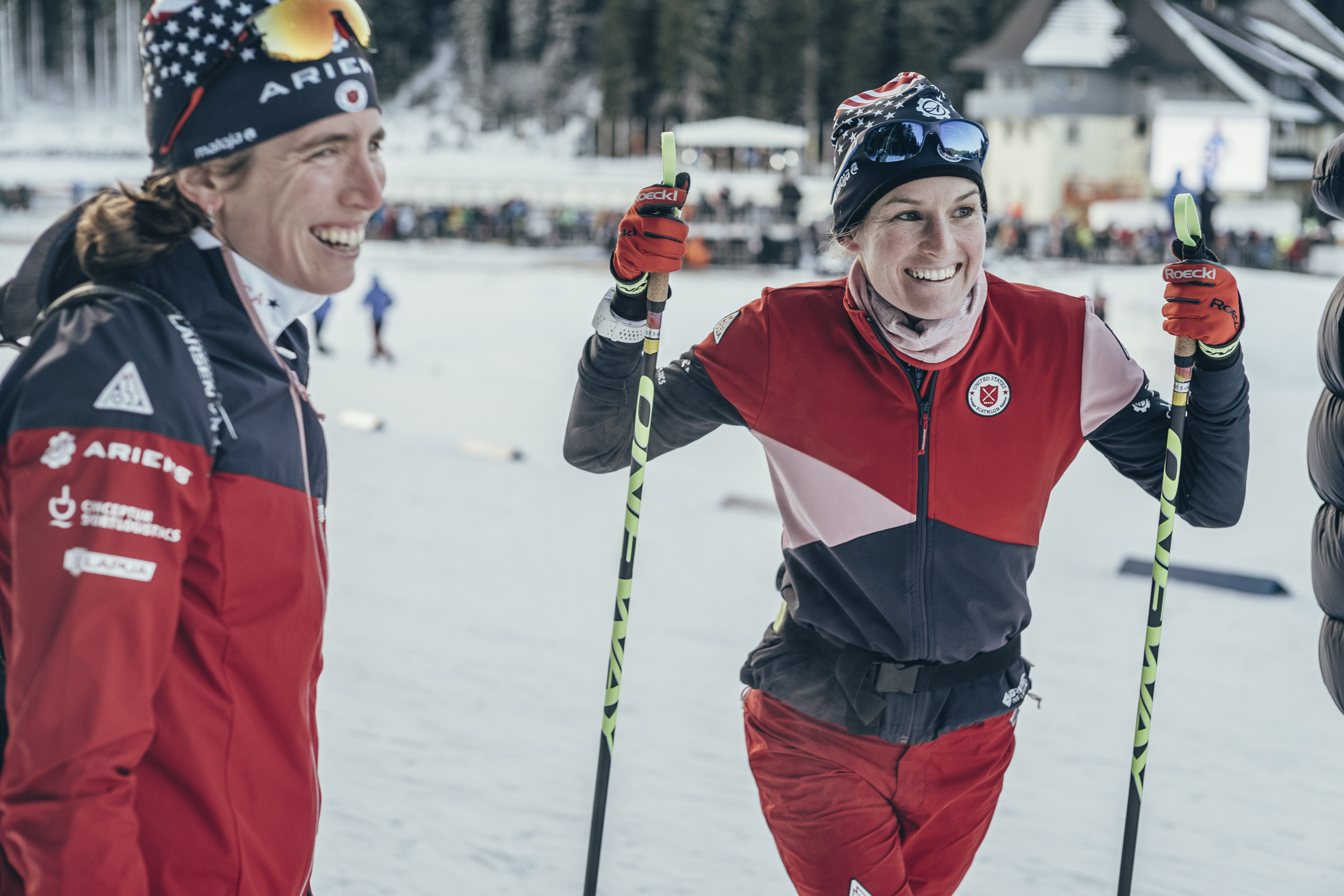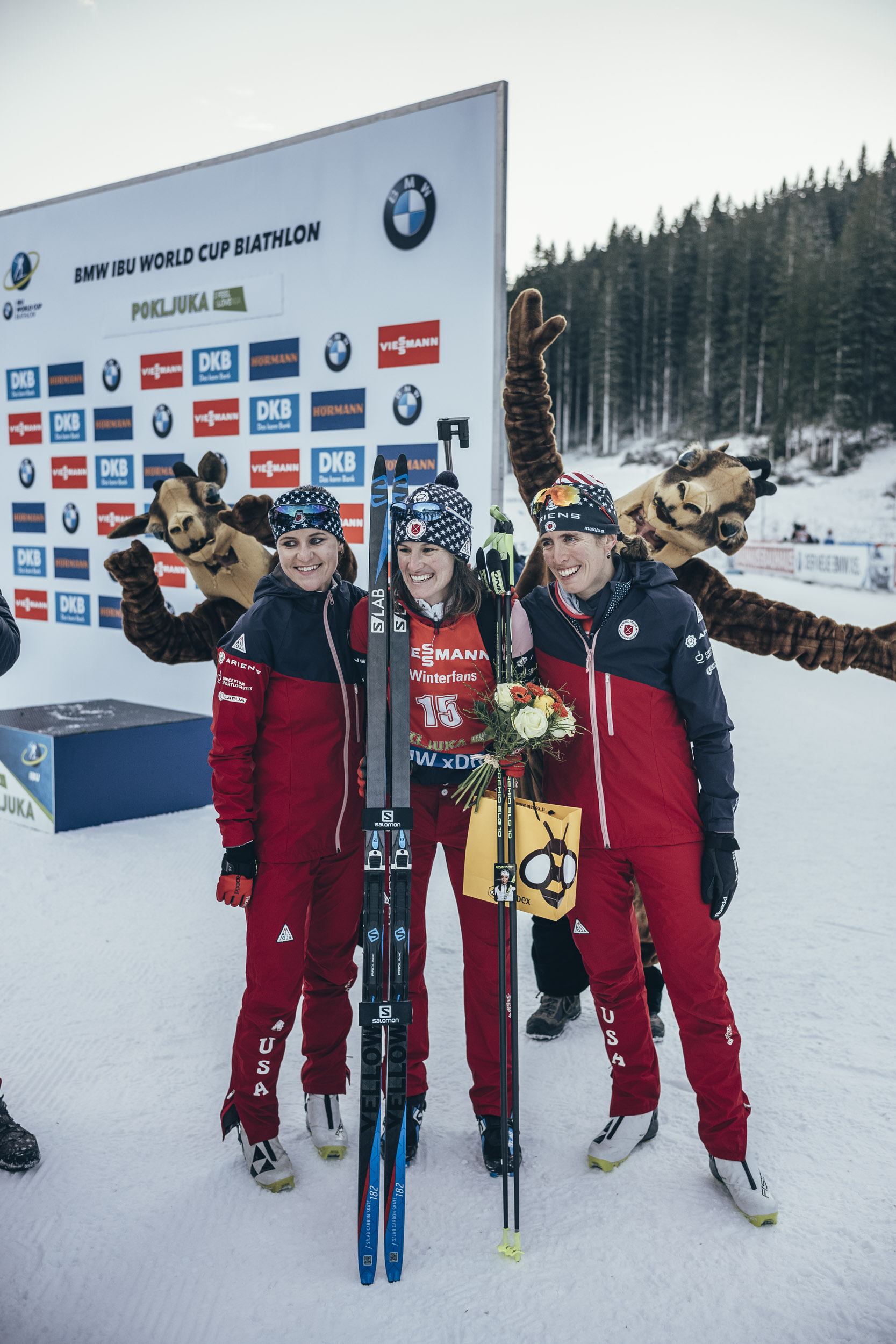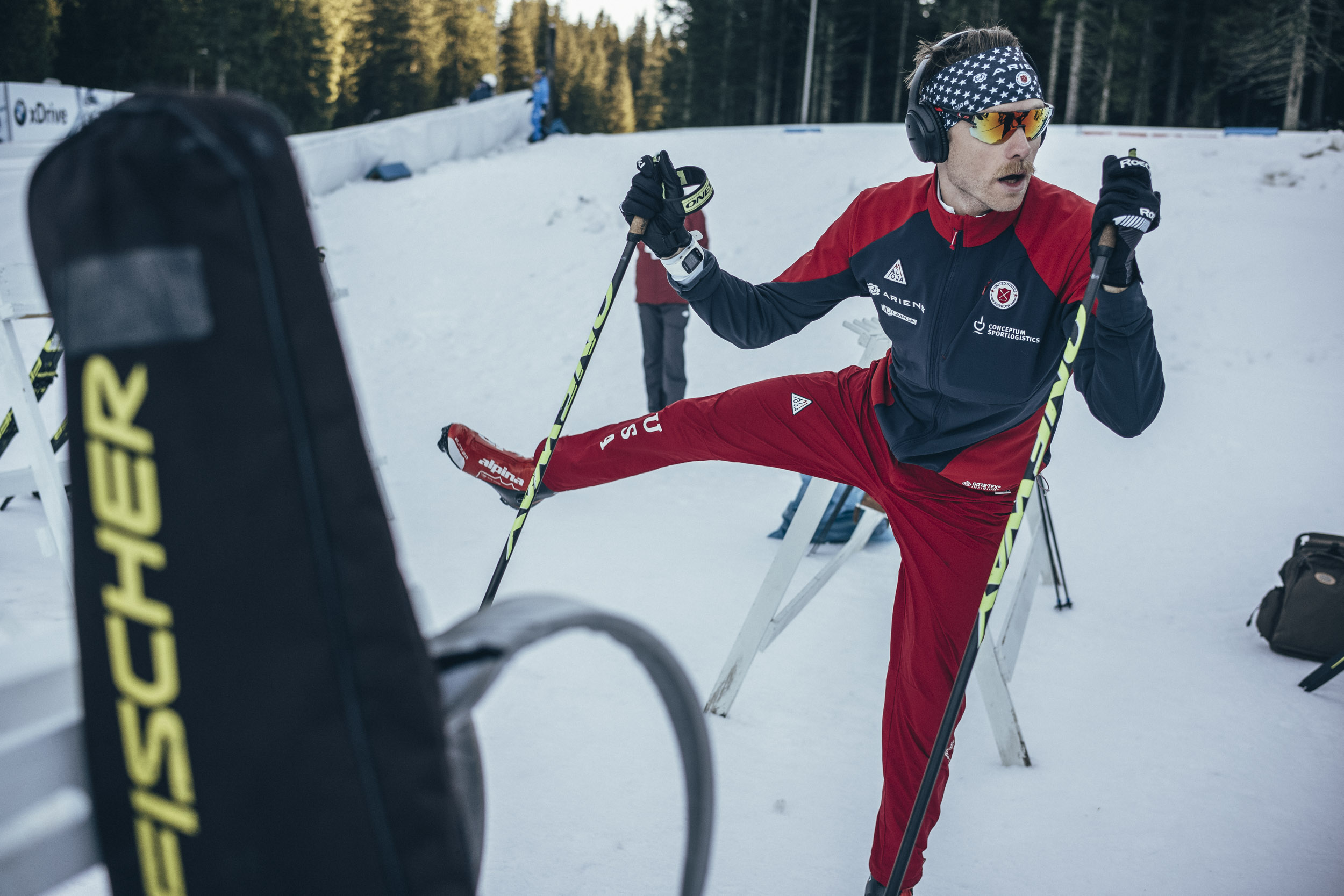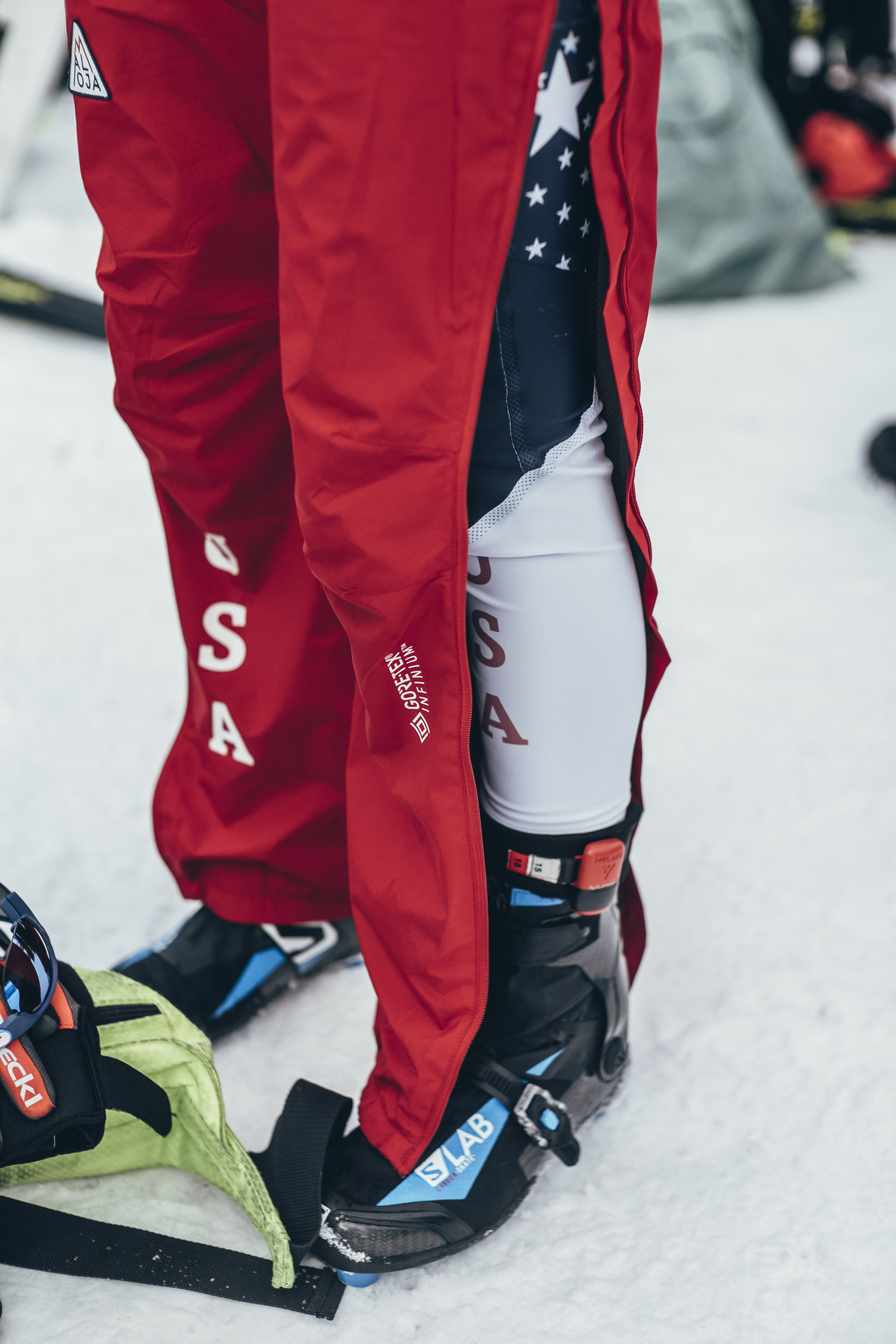 A converted barn serves as the company's headquarters
"You have reached your destination," the navigation system declares after an hour's drive to the Chiemgau from Munich, Germany. First time visitors to Maloja, having arrived in the middle of nowhere, always double-check the address: Rimsting, Bach 1. So far so good. A stream gurgles – past a large farm – through the snow-covered, unspoiled hills near Rosenheim. Mountains, trees, fields and a farm. And honestly, nothing much else. If it weren't for the conspicuously large number of cars parked in the parking lot at the edge of the woods in this sleepily idyllic place in the Alpine foothills, one might be tempted to turn back or just keep driving.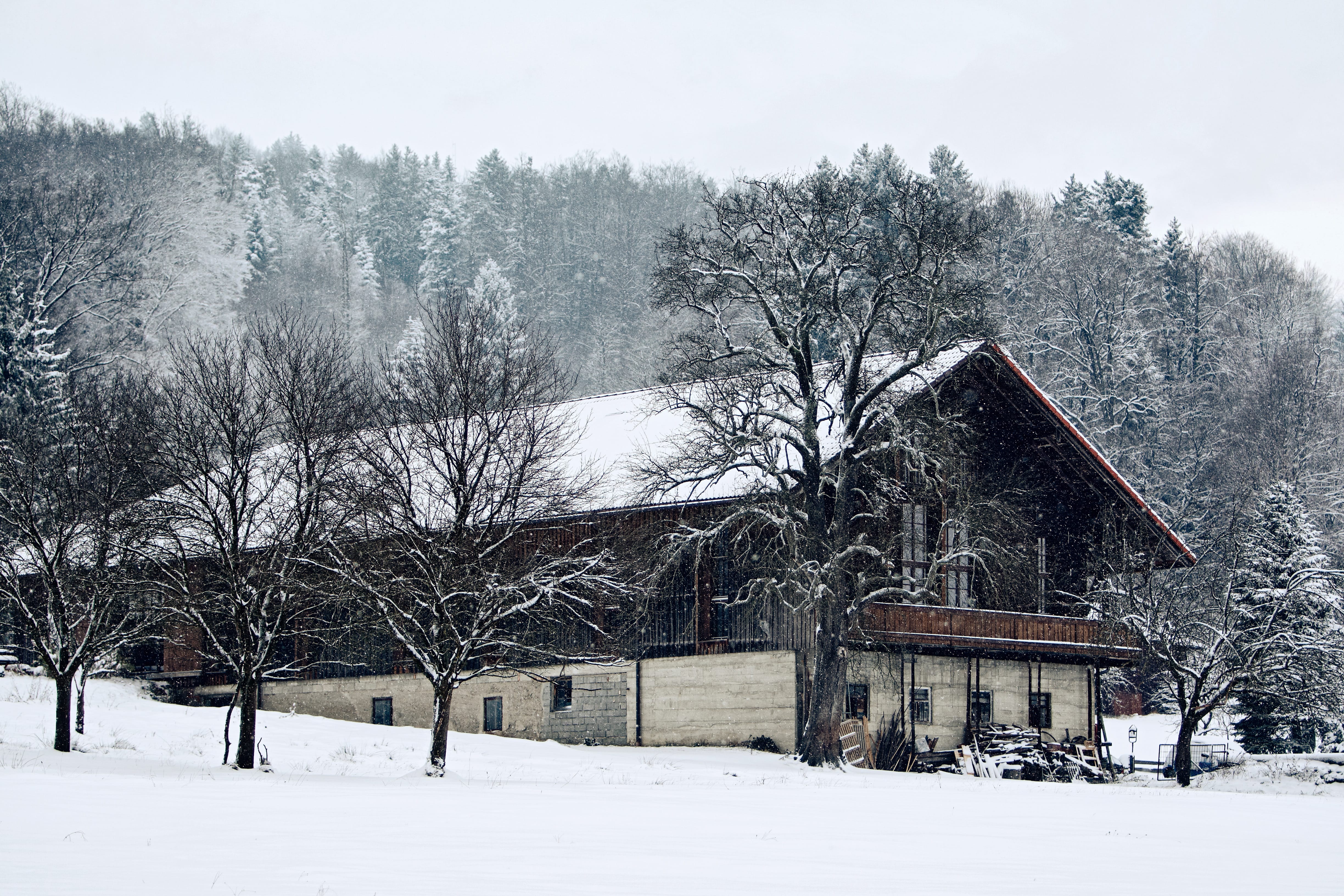 Then at the last second, you come across a small wooden sign that reads "maloja". Follow the unassuming arrow and you'll find Maloja's barn about 50 meters down the path. You've made it! Maloja's über-charming home base is the beating heart of the brand. A discreet wooden arrow instead of a clearly visible logo? Well, why brag? The converted barn seamlessly reflects the brand's understated elegance. That's right. Technically speaking, this unusual multisport Bavarian brand with its unique product portfolio is based out of a barn.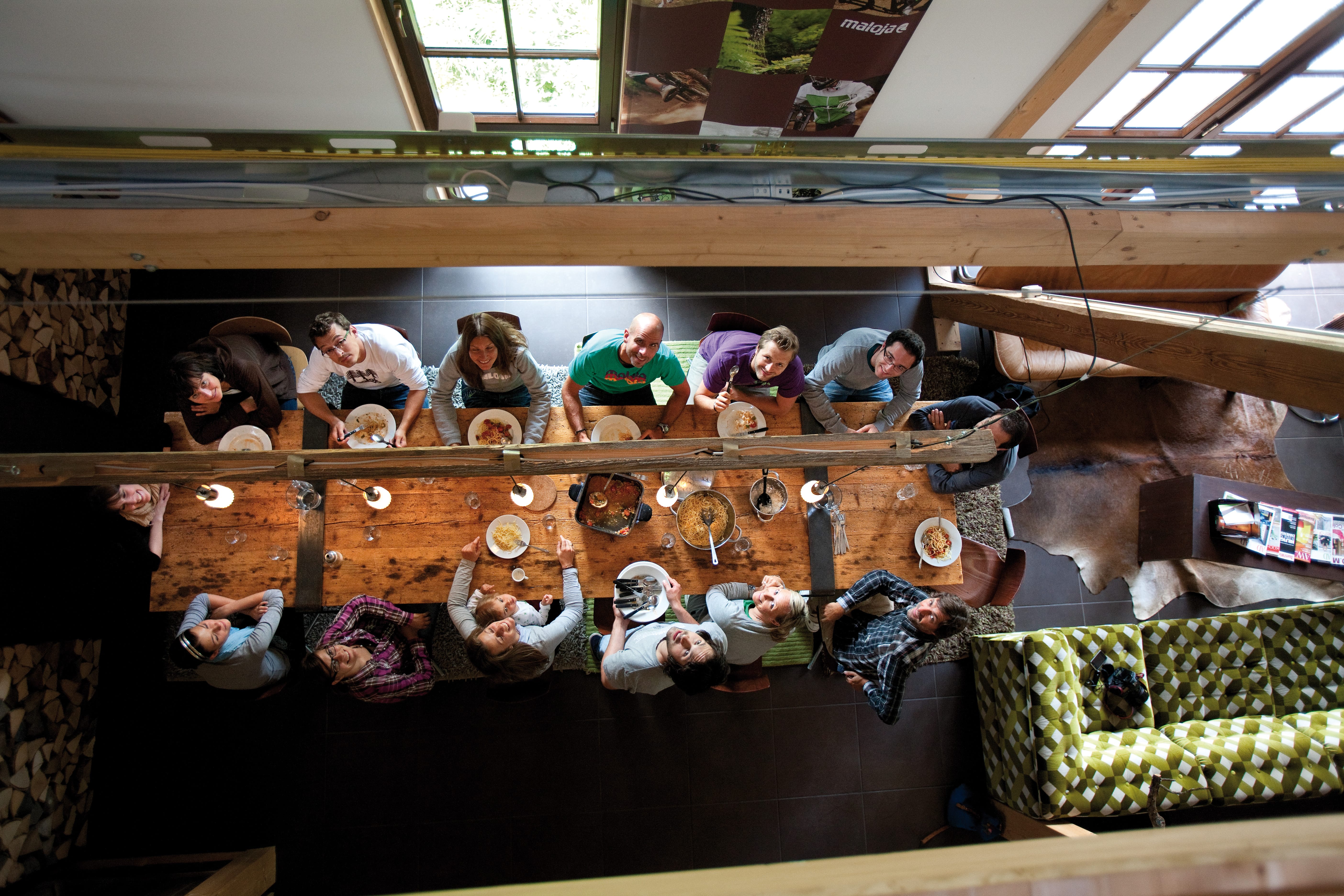 And why not? After all, the company's motto is "made for the mountains": from mountain biking, bike racing, climbing, and freeriding to skiing, and cross-country skiing, the company has devoted itself to an exciting mix of sports.
Awesome office, awesome atmosphere
The first impression you get upon entering the barn, which features over 16,000 square feet of office space after the conversion and expansion, is just as refreshingly different as the high performance sportswear and casual attire that has made Maloja a world-renowned fashion label since its founding in 2004. Majola is a well-established brand even outside of Europe in markets as far flung as the United States, Canada, South Korea, and Japan. The brand has flagship stores in Munich, Aschau, Oberstdorf, Wiesbaden, Innsbruck, and Seoul.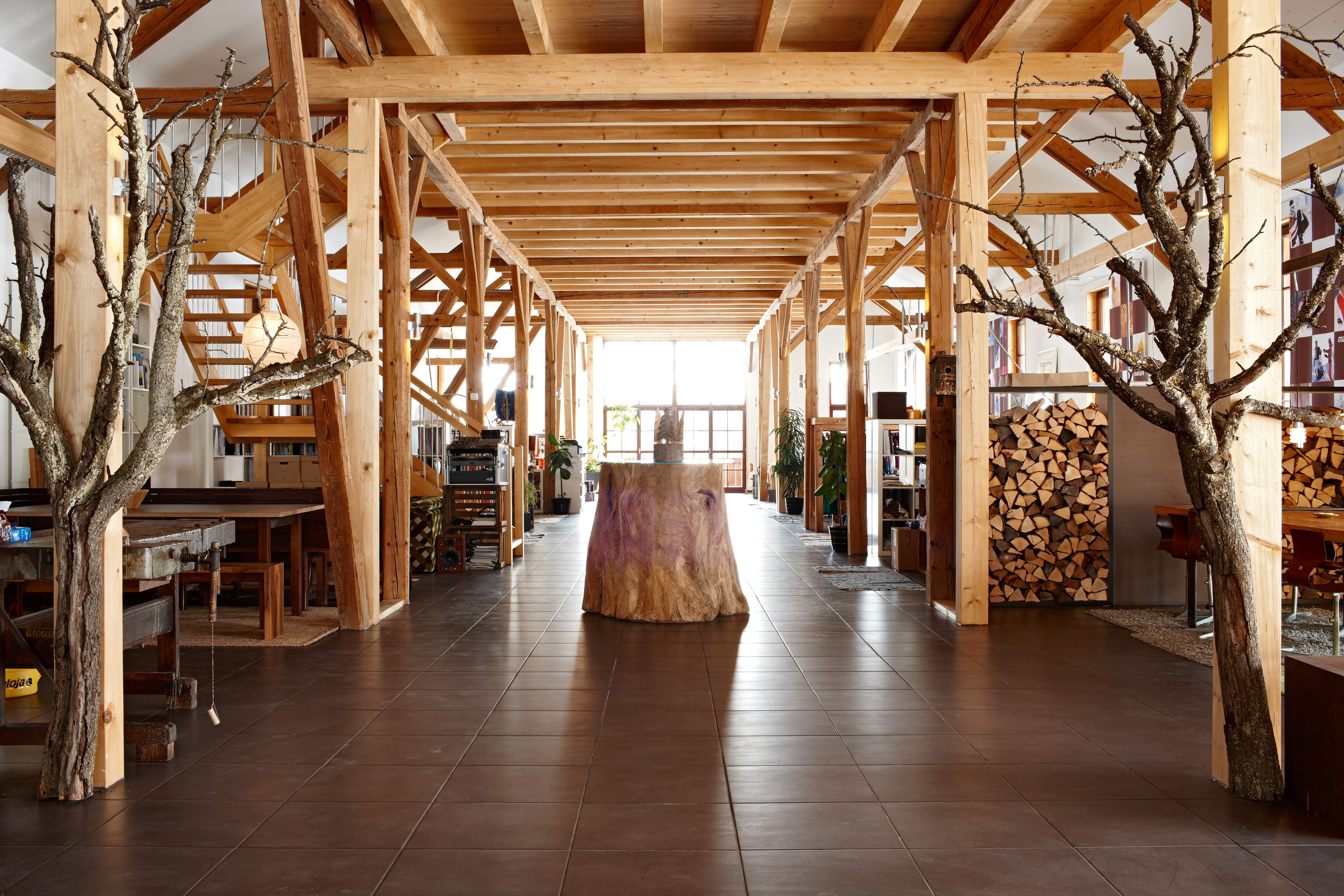 Even though ISPO Munich, one of the most important trade fairs for Maloja, will be starting in just three days, the sunlit wooden is surprisingly quiet during my visit. Forty employees work here over several floors. Not a hint of panic. Quite the opposite: visitors can't help but notice the decidedly pleasant and relaxed vibe. Motivated employees sit at their desks, deeply absorbed in their work. At about 12 o'clock, the entire staff gets together for lunch, which is cooked fresh everyday by one of the employees. Today there's pasta and salad. Working in a place this extraordinary seems to have a somewhat magnetic quality: staff turnover is virtually zero.
Maloja and the 2022 Winter Olympics in Beijing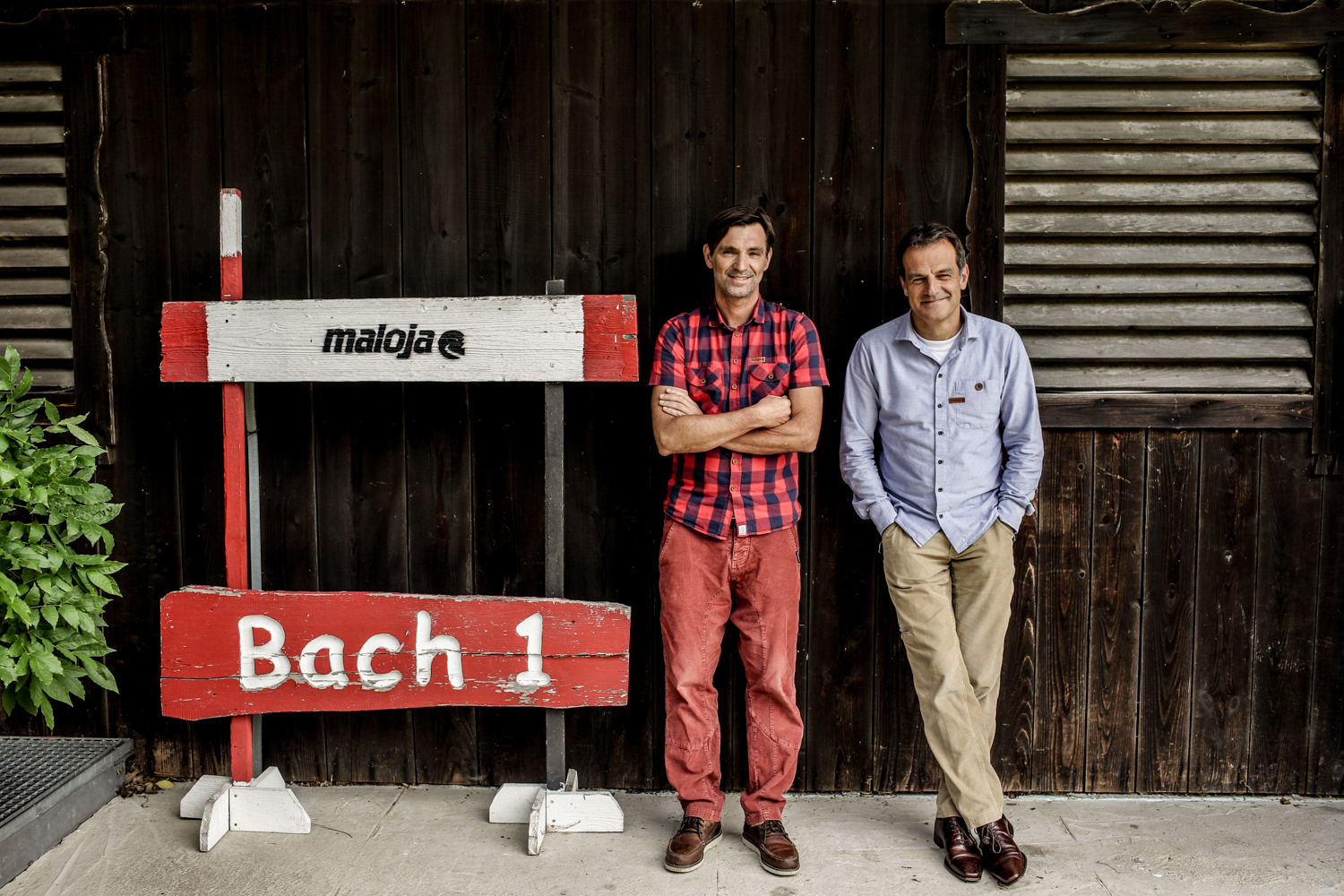 The two Maloja founders, Peter Räuber (57) and Klaus Haas (54), are decidedly unpretentious hosts. We're on a first-name basis after the first cup of coffee. After all, we're all alone up here in the mountains. Having come to Rimsting to talk about the current U.S. Biathlon collection and Maloja's contract to outfit the team-a milestone in the history of the CEO Peter Räuber ended up taking so much time for our chat that we ended up engrossed in conversation about all kinds of things. "November 19, 2018 was an amazing day for Maloja. It was an extraordinary and emotional moment to have the entire U.S. Biathlon team, including all of the coaching staff, standing here in front of us in Rimsting dressed in the outfits we had developed and designed."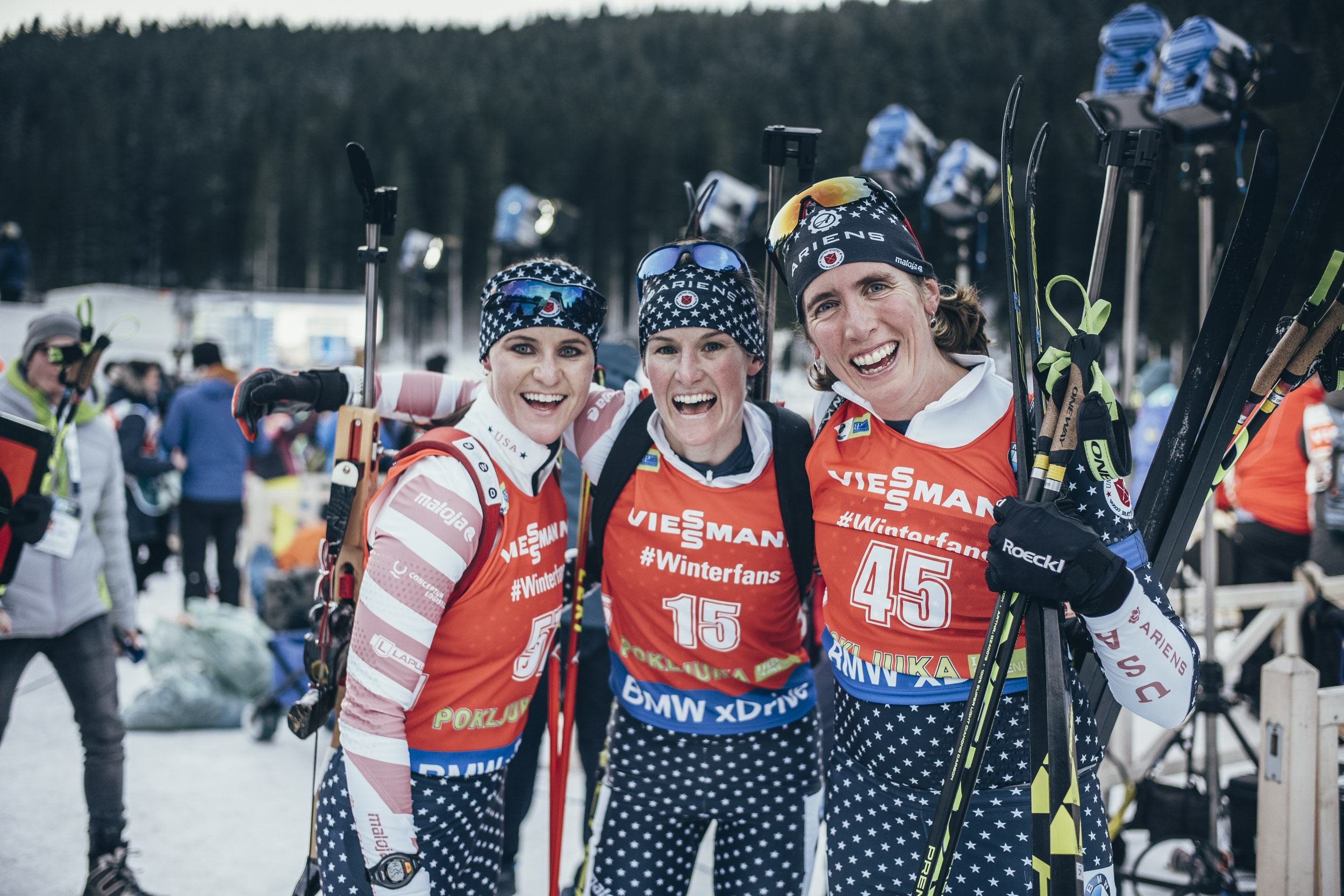 Now that a four-year outfitter contract has been signed, the outfits made by Maloja, a GORE-TEX brand partner, will be represented at the 2022 Winter Olympics in Beijing as well. "If someone told me this would happen when we started the company 15 years ago, I would have said they're crazy," Peter Räuber continues. He is also a passionate cross-country skier himself and the company's creative director. His founding partner, Klaus Haas, a passionate sailor, is mainly responsible for business administration and strategy at Maloja. "Of course, our many years collaborating successfully with the German National Ski Mountaineering Team and our own UCI cycling team gave us the courage to outfit a team for the Biathlon World Championship. During our conversation, I learn that a team of 20 people is constantly hard at work optimizing each item, pushing them to the limit to keep perfecting them for the team of elite athletes. "In the last few years, Maloja's focus has mostly been on developing high performance cross-country ski apparel, which is why this was the natural next step," says Peter Räuber.
Maloja combines quality with style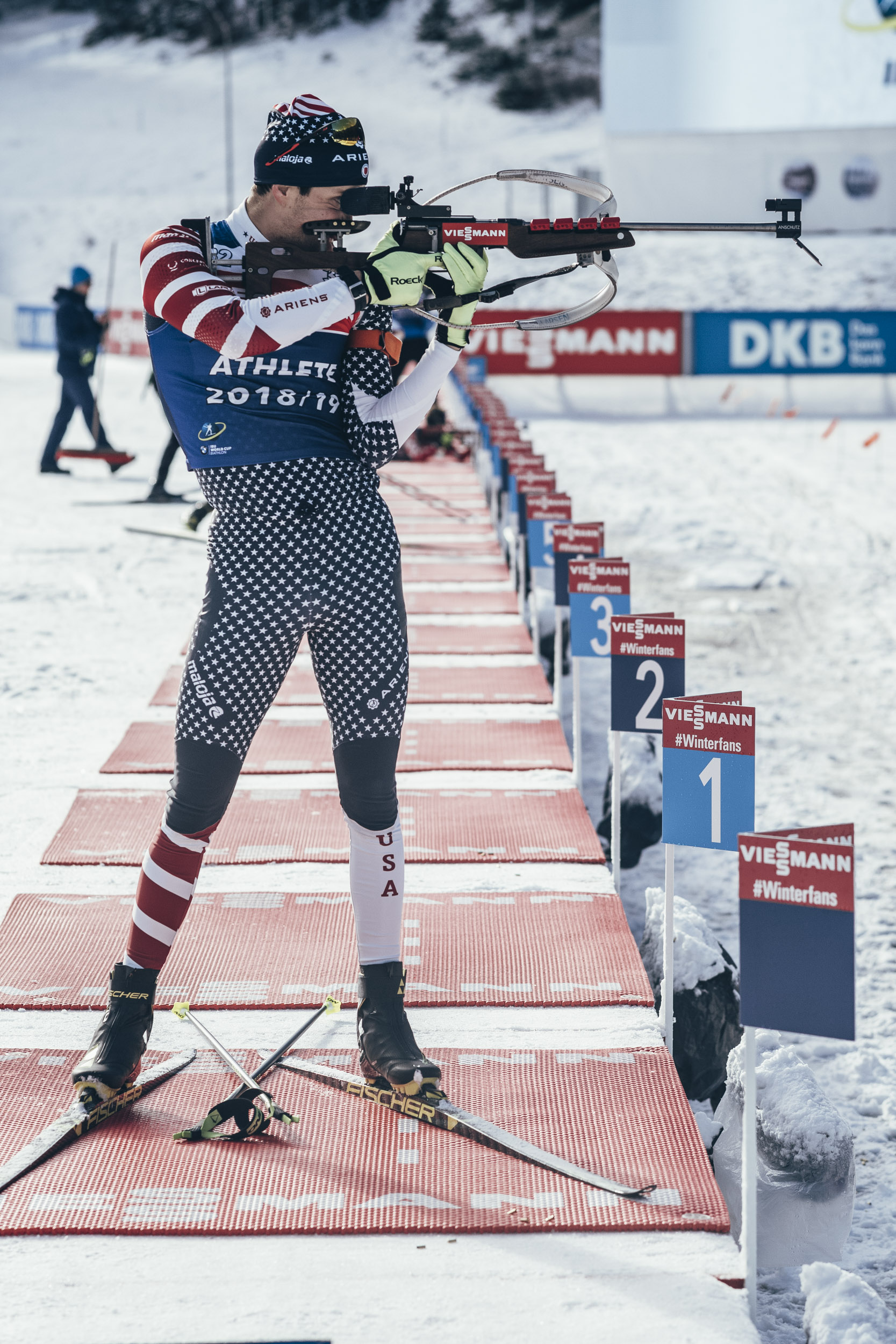 Maloja worked closely with athletes to design the two-piece biathlon racing suit based on their cross-country ski suit that won the 2018 ISPO Award. Innovative technologies such as laser cutting, bonded and ultrasonically welded seams, and sublimation printing were used in addition to new reinforced surfaces on the upper arms, torso, and elbows that improve stability when shooting. The collection of 60 pieces in the stars & stripes design consists of a two-piece racing suit as well as functional apparel for competitions and training and streetwear for travel and public appearances. The majority of the collection is made with GORE-TEX and GORE-TEX INFINIUM™ materials that offer optimal breathable protection from wind and moisture for the athletes. Rumor has it that professional athletes are thrilled with the new sportswear line. And not just because of their best-in-class performance. They love wearing the high-quality outfits because they're just plain cool looking! "Wearing technical and stylish clothing at the starting line is definitely an advantage," Peter Räuber explains. "An athlete can only perform their best when they feel absolutely comfortable." One statistic shows how crucial the intersection of style and technology are at Maloja: nine of the 40 employees in Rimsting are designers.
Maloja, GORE-TEX, and Maloja's own cross-country skiing trail
Peter Räuber comments on the successful collaboration with GORE-TEX: "Compared with other brand partners, Maloja definitely isn't one of Gore's high-volume clients, but we work together closely and constructively, especially when it comes to designing products that focus on top performance. Gore is so much more than a first-class supplier for us. We do more than use the GORE-TEX membrane in our products: there's a real exchange that goes on in terms of creativity energy."
Before I return to Munich after our two-hour interview, Peter Räuber opens the door to the balcony and gestures toward the unspoiled, snow-covered fields in front of the barn: "By the way, yesterday was also an unusual day for Maloja. After all of the snowfall this winter, we invested in a Ski-doo and made our very first cross-country skiing trail." It starts right at the front door. Employees are allowed to go for a quick cross-country ski tour during work hours. To free their minds or to test the materials...