Product Specialist, Johannes Ebert on GORE-TEX SHAKEDRY™ product technology
Find out why we think GORE-TEX SHAKEDRY™ fabric is our most revolutionary technology yet!
GORE-TEX SHAKEDRY™ product technology is waterproof, windproof and is extremely breathable thanks to the ingenious fabric construction, which reduces sweat accumulation. The fabric dries out fast during activity now that we have eliminated the face fabric, preventing the absorption of water.
If you don't believe us, hear it directly from our product specialist, Johannes Ebert. We sat down with him to get to the root of what makes
GORE-TEX SHAKEDRY™ 
so innovative.  
Can you tell us in your own words what makes GORE-TEX SHAKEDRY™ product technology so revolutionary?
Although we are proud of products with the
GUARANTEED TO KEEP YOU DRY PROMISETM
, we do see from time to time that perceived performance can differ from physical results. The water repellency treatment 'DWR'
 needs good care to work well and it degrades over its lifetime. Even if the 'DWR' performance is low, GORE-TEX Products remain waterproof but our consumers might not think that due to a clammy feeling. This is an obvious problem with products that actually leak. Therefore, not having a top face fabric layer is revolutionary, and DWR maintains the best possible water repellency performance – while also offering valuable benefits such as minimal weight, maximum breathability and low noise.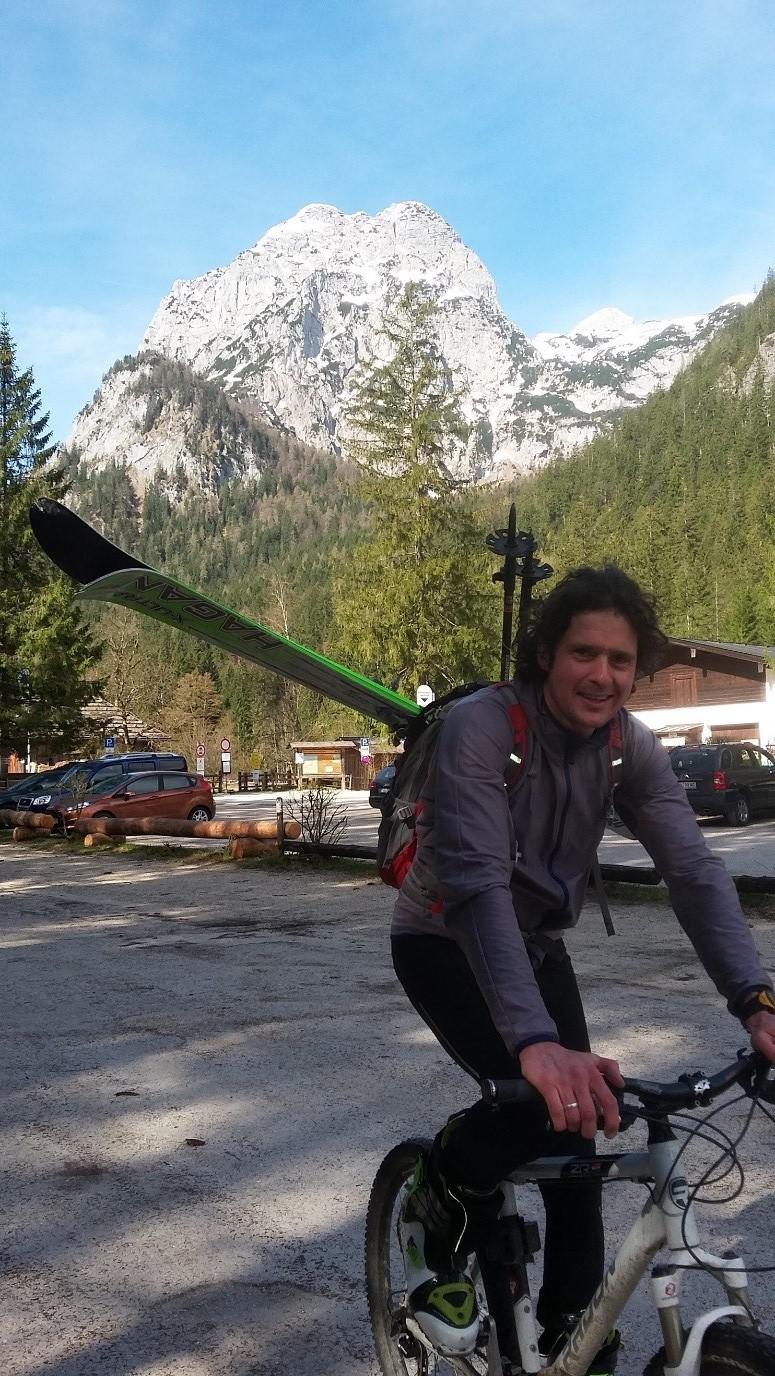 As a keen cyclist yourself, can you tell us more about where the inspiration to create a product like GORE-TEX SHAKEDRY™ jackets came from?
Today, high output activities such as running and cycling require maximum heat and moisture management and lowest weight. Since that is critical, protection is often compromised so you don't have many super breathable and lightweight products for cyclists that are also waterproof. And if so, are they durably waterproof and do they maintain protection? This market gap was our motivation to push the development towards meaningful solutions for cyclists.
GORE-TEX SHAKEDRY™ product technology is designed with performance in mind. How did you develop and test it for maximum versatility? 
We went through a couple of stringent tests with trail runners and cyclists in Scotland, Iceland and the Alps. The focus on each was training activity, but it made no difference which jacket was worn – I personally accomplished long runs, fast hikes, speed ski tours, cycling tours all with one garment. After all test procedures, we analysed each individual garment to challenge ourselves as to whether it's meeting consumers' expectation.
Before working for Gore, you worked in industrial design and studied process engineering. How has this background influenced your thinking and philosophy?
When I was responsible for a technology development and commercialization for stationary and huge incinerators, I learned a lot about due diligence and how it helps develop products that perform reliably. A large power plant cannot shut down because of one process step that hasn't been well engineered and operated. That was a key influence in my aspiration to create high-performance consumer products.
Are there any other designers or engineers who inspire you?
Of course, the good side of our GORE-TEX business is that you collaborate with key influencers in Lifestyle segments, such as Errolson Hugh for ACRONYM, and also in Core Mountaineering segments, like with Carl Moriarty for
Arc'teryx
. Inspiration also comes from many artists, advanced and special carpenters in our alpine environment.  
Who else worked on the project with you?
I was happy and lucky to work with a superb global and cross-functional team that had a great drive for outstanding solutions in all functions. They were John Trouba, David Luber, Rukmini Lobo, Anne Weir, Christy Haywood, Nico Kirchdorfer and many more!  
A lot of good product design is in the detail. Which details of GORE-TEX SHAKEDRY™ product technology are you particularly proud of?
I just love to exercise in the outdoors when it's raining. In such moments, I feel proud about the amazing push I get from a product that does not restrict you from anything you want to do. Be that running long and fast in windy weather but not getting cold, not getting overheated, not feeling a wet garment weighing you down.
The detail that I am most proud of is the well-thought out combination of our technology elements.  
Are you working on any further refinements? What's in store for the future?
Be patient. We are doing our best to create even more exciting products for a broad range of user environments.  
Any final thoughts? Is there anything else we haven't covered that you'd really like to share with GORE-TEX fans around the world?
Our planet is becoming warmer but the rainy days don't disappear, fortunately – we are committed to making outdoor people happy with products in all-weather conditions and with a low environmental footprint!  
Are you convinced of the benefits of GORE-TEX SHAKEDRY™ technology now? Get your own
GORE-TEX SHAKEDRY jacket
 to protect you throughout every adventure.