Outdoor Fabric Care Guide, Part 1: How to wash GORE-TEX apparel
Get them sexy looking: A really rejuvenating spa-like treatment for your GORE-TEX wardrobe! This is what to do on washday for proper care. With a few ultimate music suggestions too – woo hoo!
I admit it, doing laundry isn't actually my favourite activity. But at some point my GORE-TEX wardrobe starts to look a little beleaguered after such a mild and muddy winter. How do your outdoor duds look? Time for a cleansing treatment before spring arrives, right? But how do you really go about the washday routine? It is high time for an outdoor fabric care guide. Alos, important of course so we don't get bored are the right tunes for doing laundry. Step 1: in the machine, by hand or off to the dry cleaners – what to do? One look at the tag reveals that hands aren't necessary and neither are the dry-cleaning experts. Jacket and pants can be washed at 40 degrees in a normal permanent press cycle in the washing machine. But no spin cycle please to avoid wrinkles in the fabric.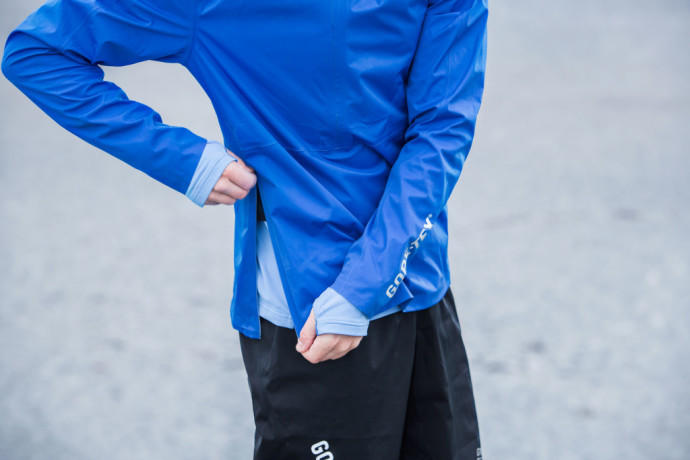 Step 2: Batten down the hatches! I love my GORE-TEX gear in particular because they have all kinds of small pockets and extras for outdoor adventures: "Pretty Little Thing!". For example, a pocket just for my mobile or lip balm, plus venting options under the arms, and a stretch drawstring to adjust the waist. All of these features can now by admired one by one. Because prior to washing the M.O. is: Batten down the hatches! The front zippers, the pockets or compartments, the underarm zippers – all of the openings get carefully closed. Plus the wind flaps and zipper flaps and other bands are closed or tied up. Nothing should get jammed or tangled up. . Step 3: Washing detergent – less is more "Can I kick it? Yes you can!". My pocket book and I are pleased: No need for special detergents, any normal household wash detergent is fine. What is important is to use liquid detergent and then just sparingly. Powder detergents and fabric softeners can clog up the sensitive pores of the membranes or damage the material. Of course, you can also use special detergents that are available at any good outdoor retailer that also carries GORE-TEX products.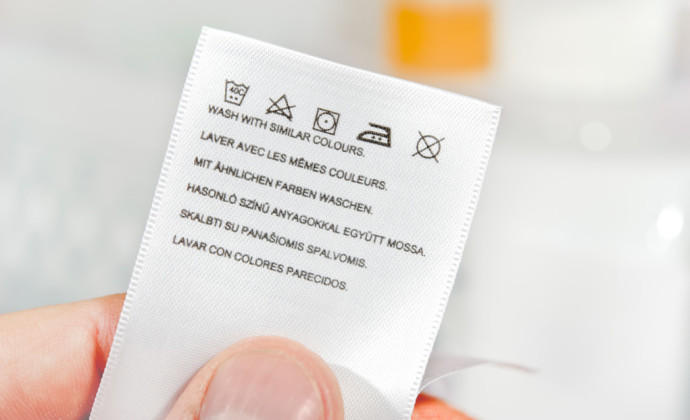 Step 4: Successful dirty work – how to get rid of stubborn stains?  Spot remover or bleach is totally taboo. To work on the remnants of my outdoor adventures that won't disappear so easily during the wash, I take some liquid detergent and use the pre-wash cycle. If your machine doesn't have this cycle, you can take your GORE-TEX apparel and let the pieces soak a bit in a sink prior to washing and gently ease out the spots this way. Then by the time it comes to the main wash cycle, a part of the work is already taken care of. By the way, please avoid putting your functional apparel in the wash with items that are filthy dirty – otherwise the dirt from the other gear could loosen and stop up the membrane pores. Step 5: Rinse twice to finish Detergent is of course necessary; however, I still want to avoid any residue from harming or otherwise affecting the membrane's performance. Thus, I run the rinse cycle a second time after the wash cycle -- – and then pull out a clean jacket and pants. Everything smells fresh, and the colours are brightly glowing. The first part of a short rejuvenation treatment for my outdoor favourites is done!
Bring on an extra portion of protection!
Next comes drying your gear and, with that, the correct reactivation of its water repellent capability. Step 1: "Dry" run My clean GORE-TEX apparel can air dry all on its own. Here, our song for drying from the band Kofelgschroa, verifies this, tralala. If I want to speed it up, I could use the dryer to dry it. On a gentle cycle, the machine dryer won't harm my apparel at all. Step 2: Like a Phoenix from the ashes – restoring water repellency To restore and reactivate water repellency, I put the dry gear back in the dryer for another 20 minutes. Warmth reactivates the outer fabric's durable water-repellent impregnation (DWR treatment). If you don't have a dryer at home, you can get the same effect with an iron. Iron your dry apparel at a very low temperature and without steam. To protect the surface, put a small towel between the iron and the garment. Step 3: If water doesn't bead up anymore, time for the spray!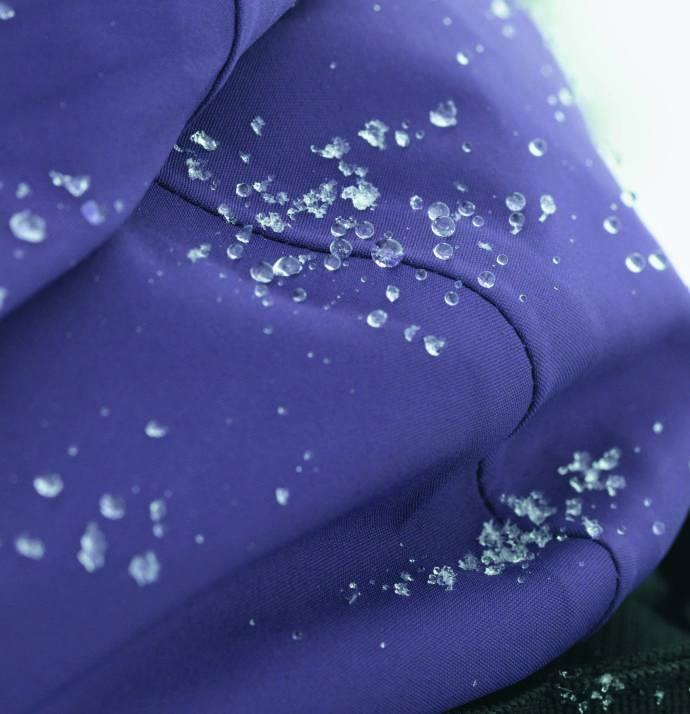 When it came to my jacket, water wasn't beading up on the surface anymore. High time to help out the DWR treatment from the outside. To do this, there are pump spray bottles. The best tune to play here would of course be "Pump Up The Jam!". After treatment, everything is like new again – especially if you keep the rhythm going with the music -- and water won't have a chance. Step 4: "Can't touch this!" – Jacket torn? If you have torn a hole in your jacket from your cross-country run through the underbrush, no need to despair. MC Hammer always knew the answer: "Can't touch this!" There are repair kits for a quick fix available at specialty retailers. For really solid, long-lasting repairs, you should leave it to the experts at one of the GORE-TEX repair centres. Find out more and locate the centre closest to you by clicking here. Click here to find a short-and-sweet summary of care guidelines.