New York's Best Sightrunning Routes
Discover a new city and do something good for your body: sightrunning is where exercise meets sightseeing. You don't even need to book a guide. If you take the right route, there's plenty to see all on your own. We've brought the following routes back with us from our trip to New York: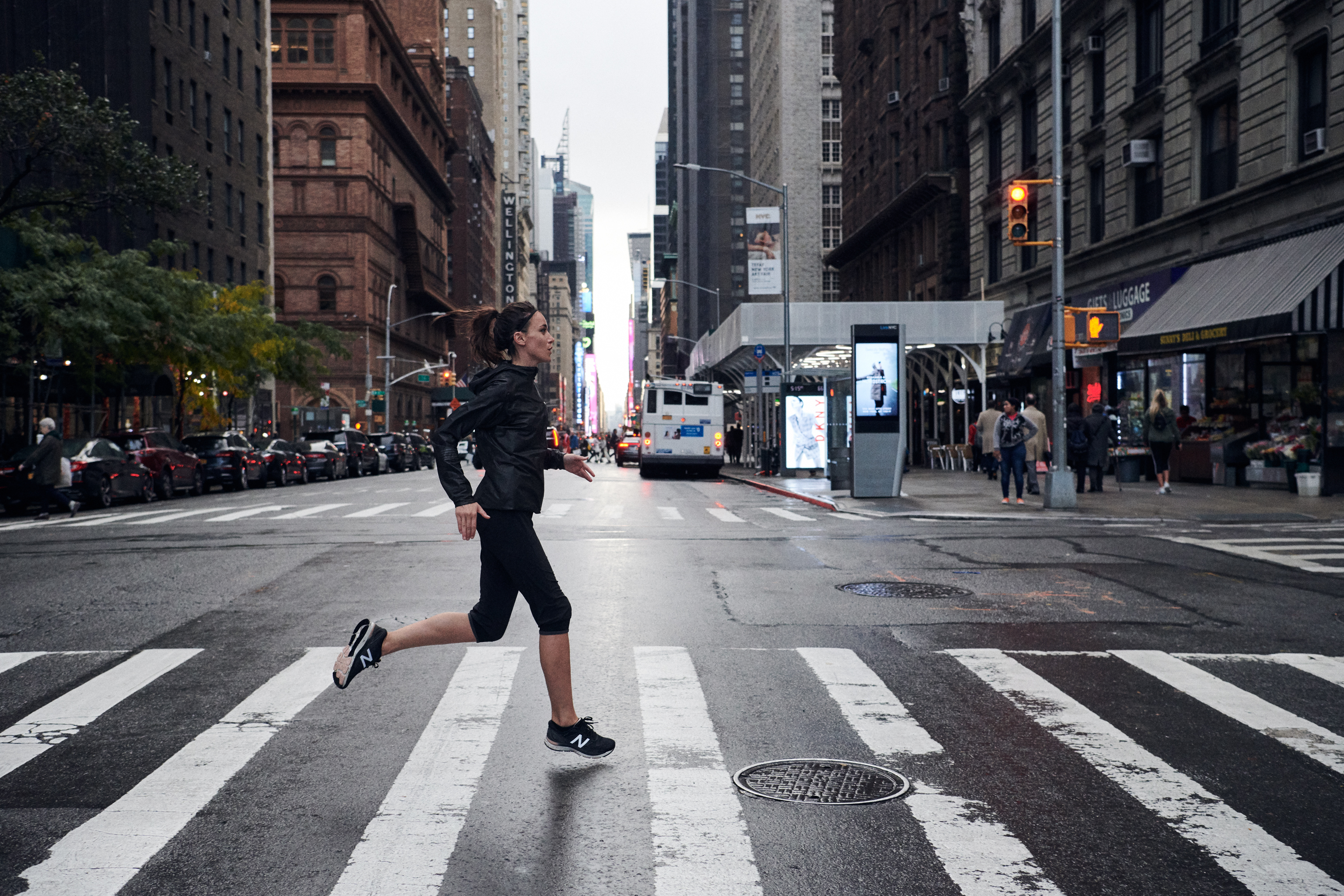 Bushwick Street Art
We discovered world-class street art on our run in Bushwick. New York's outdoor gallery project was spearheaded by Joe Ficaloras, who grew up there back when it was a bleak industrial area. He founded the artists' association called the Bushwick Collective in 2012. Since then, more than 800 artists from all over the world have totally transformed nearly 50 facades.
Today, the works aren't only a point of pride in the neighborhood, but also a bonafide tourist attraction. Thanks to our waterproof gear, our run past all the murals was worth it in spite of the rain. The vibrant colors are a real lift on a gloomy day (and they're an amazing backdrop for a few selfies).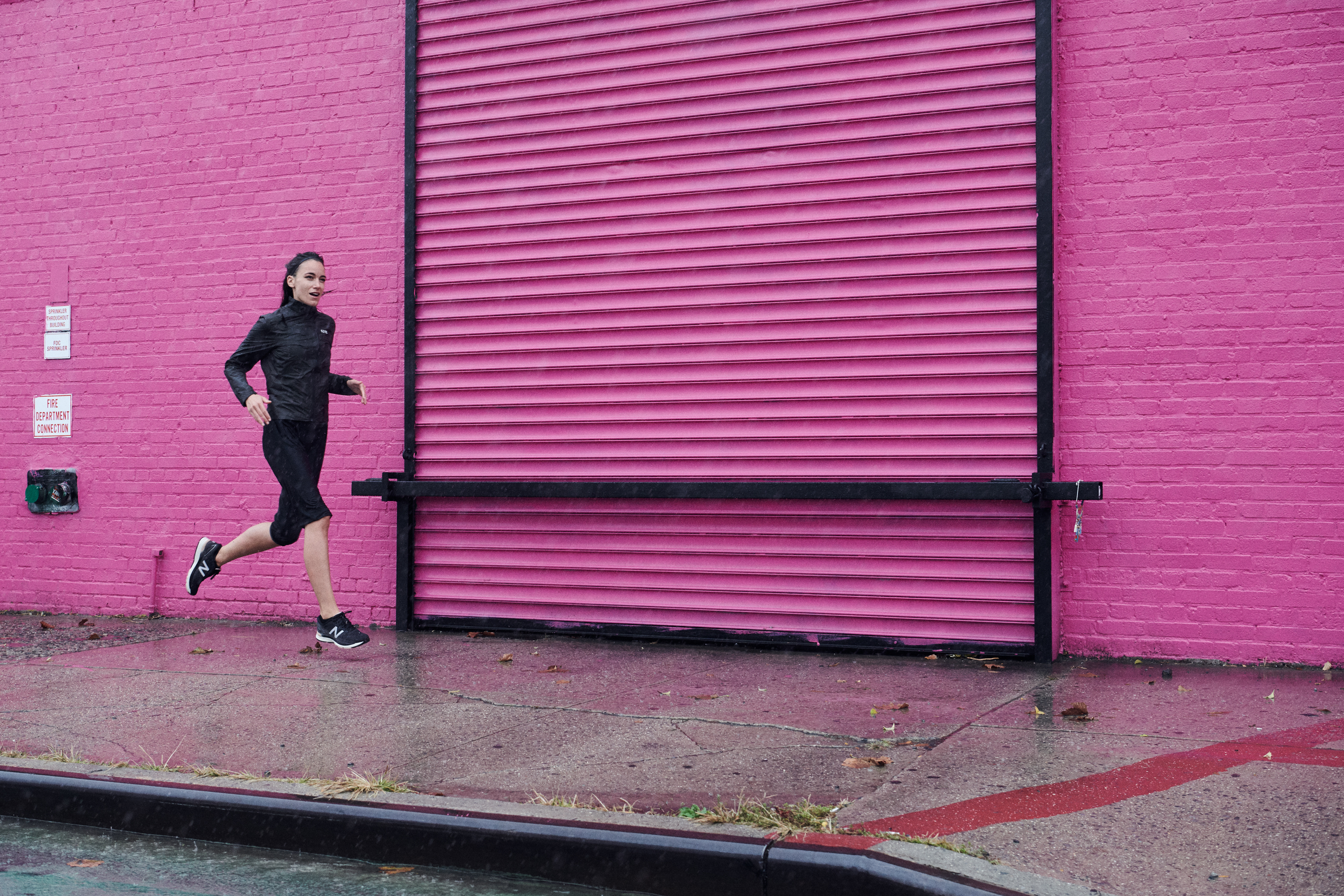 Ascending runs on Brooklyn's bridges
Four bridges connect Brooklyn and Manhattan. In addition to the world-famous Brooklyn Bridge, there are the Williamsburg Bridge, the Manhattan Bridge and the Queensboro Bridge. There are pedestrian paths on each of the bridges that are ideal for jogging.
The bridges are all around 130 feet tall and between 4,000 and 7,000 feet long. After ascending, we were rewarded with a spectacular view of both boroughs. The Brooklyn Bridge and the Manhattan Bridge was our favorite jogging combination. Windproof clothing protected us from the cold while we enjoyed the views of the city. To avoid the throngs of tourists on the Brooklyn Bridge, we recommend setting off at sunrise.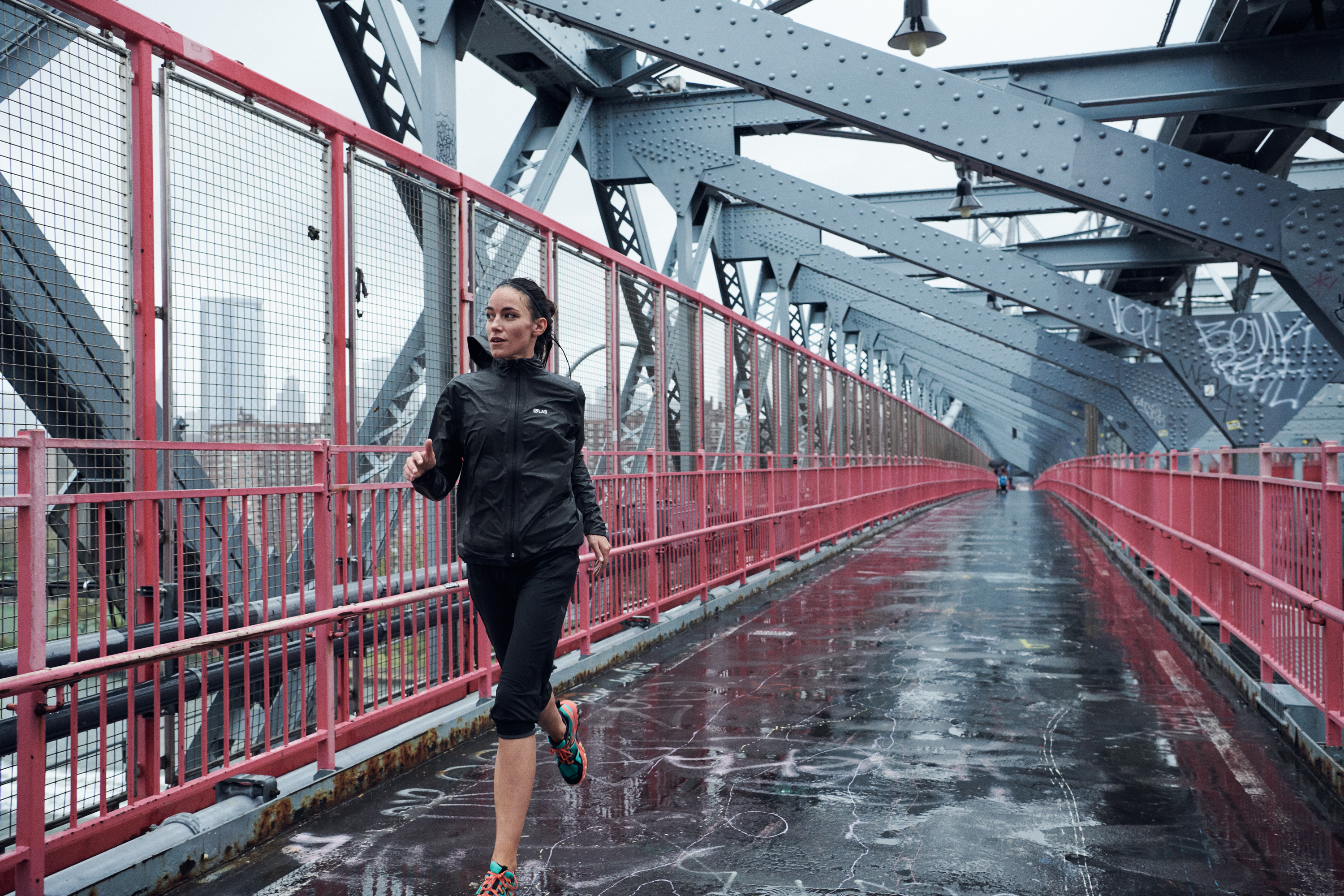 Brooklyn Bridge Park and Brooklyn Heights
There are well-kept parks around the Brooklyn Bridge that are perfect for a jog along the banks of the East River. From there, there's a path to a promenade above the river.
Here, it's worth taking a detour into the idyllic streets of the quiet residential neighborhood of Brooklyn Heights, which is home to numerous well-preserved Brownstones. To round out our tour, we rewarded ourselves with a cup of coffee in a cozy neighborhood cafe.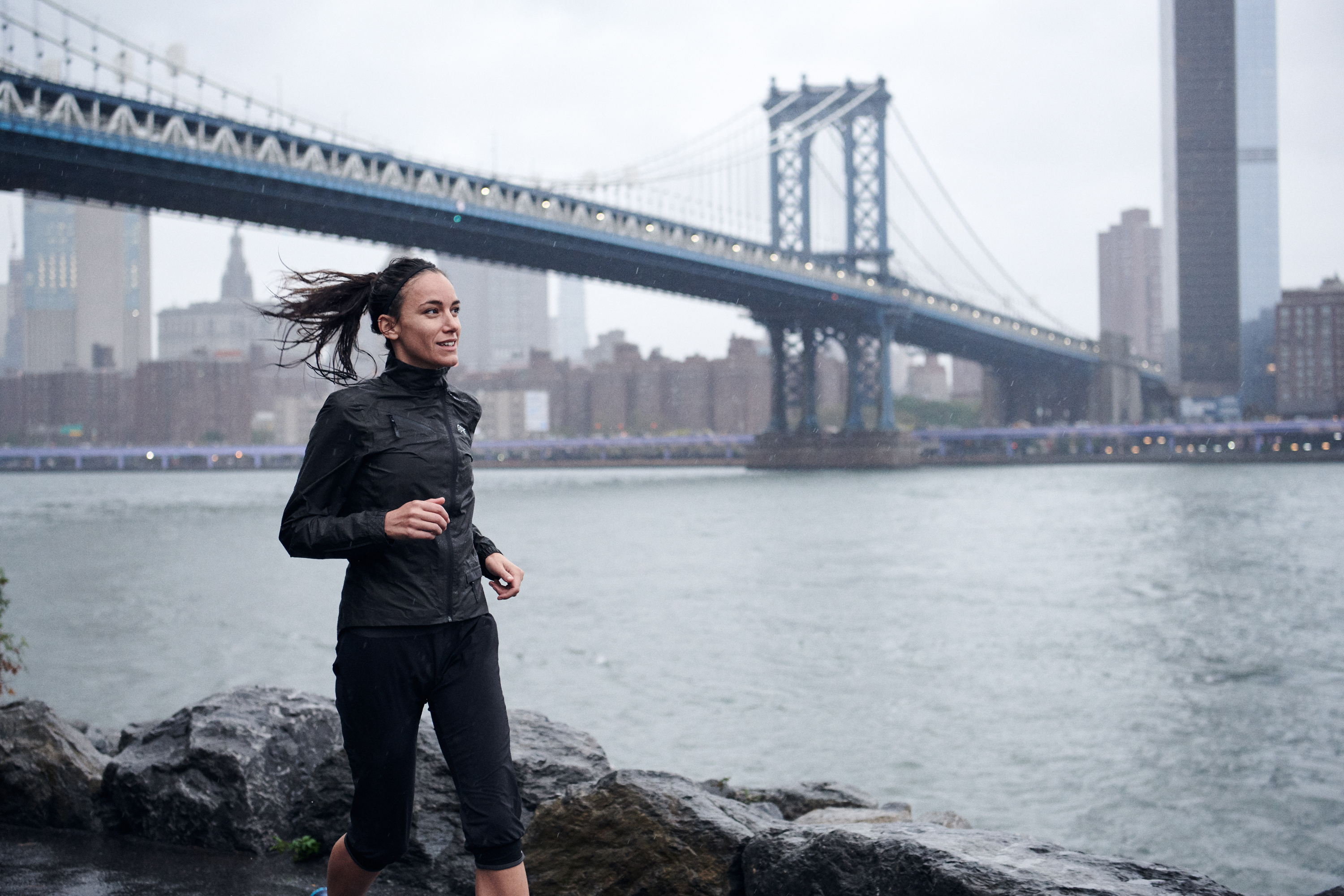 The classic Central Park - even better when it rains!
What runner doesn't dream of jogging through Central Park and taking in both nature and the skyline at the same time? Our tip: Put on a waterproof jacket and take a run through the park when it's raining.
On sunny days, the park is so crowded with tourists and joggers that it can ruin an otherwise perfect run. On rainy days there's no stop and go: you'll only need to stop to snap a few pictures.