The path is the goal: Christopher Mohn fulfilled his Mountopia during the highest marathon in the world
A big dream comes true for the Dynafit Mountopia winner Christopher Mohn when running the Mount Everest Marathon. We were at his side on his way there.
Two years ago, Christopher Mohn would hardly have expected that he would one day run the highest marathon in the world. Seriously ill with Lyme disease, he weighed just 52.6 kilos during the most critical stage of the bacterial infection. At times he felt too weak to walk just a few steps at this point. Five years passed before the doctors recognised which illness was so massively attacking his immune system.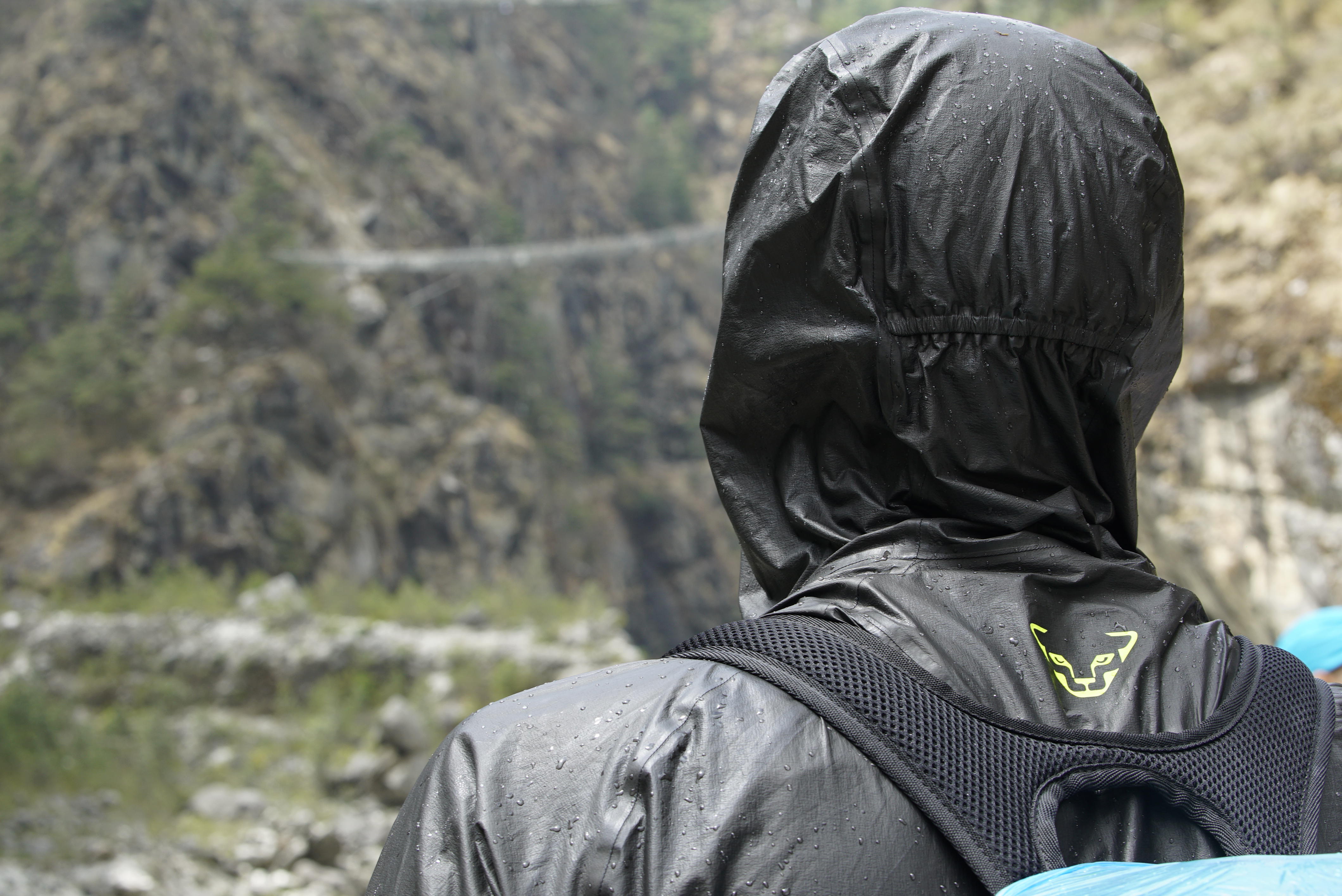 Christopher has now recovered from his illness and was on the lookout for new challenges again. So when our brand partner Dynafit called for people to take part in the Mountopia competition at the end of September 2016, the American didn't hesitate to apply. Mountopia is made up of the words mountain and utopia and describes that one specific goal that every mountain lover has in mind – be it climbing a mystical mountain, taking part in an epic race or a challenging expedition. Participants' dream projects ranged from crossing Mount Kea and Mount Lo through running the Western States Endurance Run through to the Venediger Rush triathlon. Ultimately, Christopher won out against 600 entrants from 42 countries and was crowned the first Mountopia winner at the end of February. Kitted out with 8,000 € in prize money, expert support and the right equipment, a long-standing plan was soon to become reality for Christopher. He was set to travel to Mount Everest to take part in the highest marathon in the world.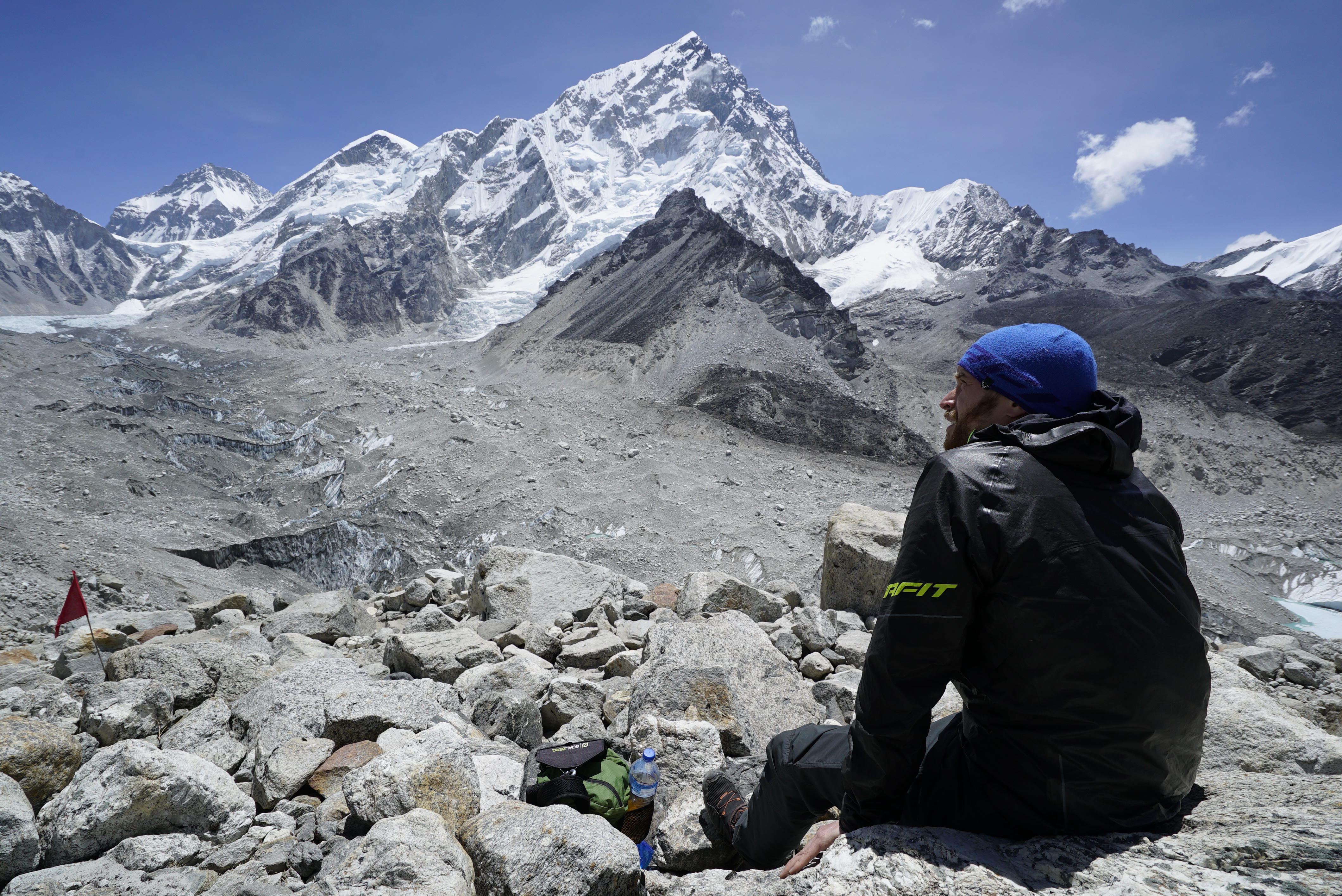 Christopher's Mountopia began in Kathmandu, Nepal, where he took his first breath of South Asian mountain air twelve days before the huge marathon. He immersed himself in the exotic world of the Nepalese capital, a bustling metropolis nestled in a valley basin, visited the famous monkey temple and sampled culinary specialities such as momo dumplings. He then took a flight to Lukla, whose airport is considered one of the most dangerous in the world. The runway is very short due to being limited by a canyon on one side and a mountain wall on the other. From Lukla, Christopher then hiked to the base camp in Namachee, where he acclimatised to the mountain air alongside the other marathon participants. But the winner suffered from food poisoning on the very first day in base camp, which also held him back for the next few days. Nevertheless, he took the opportunity to familiarise himself with the Himalayan terrain and to enjoy the breathtaking views of Mount Everest.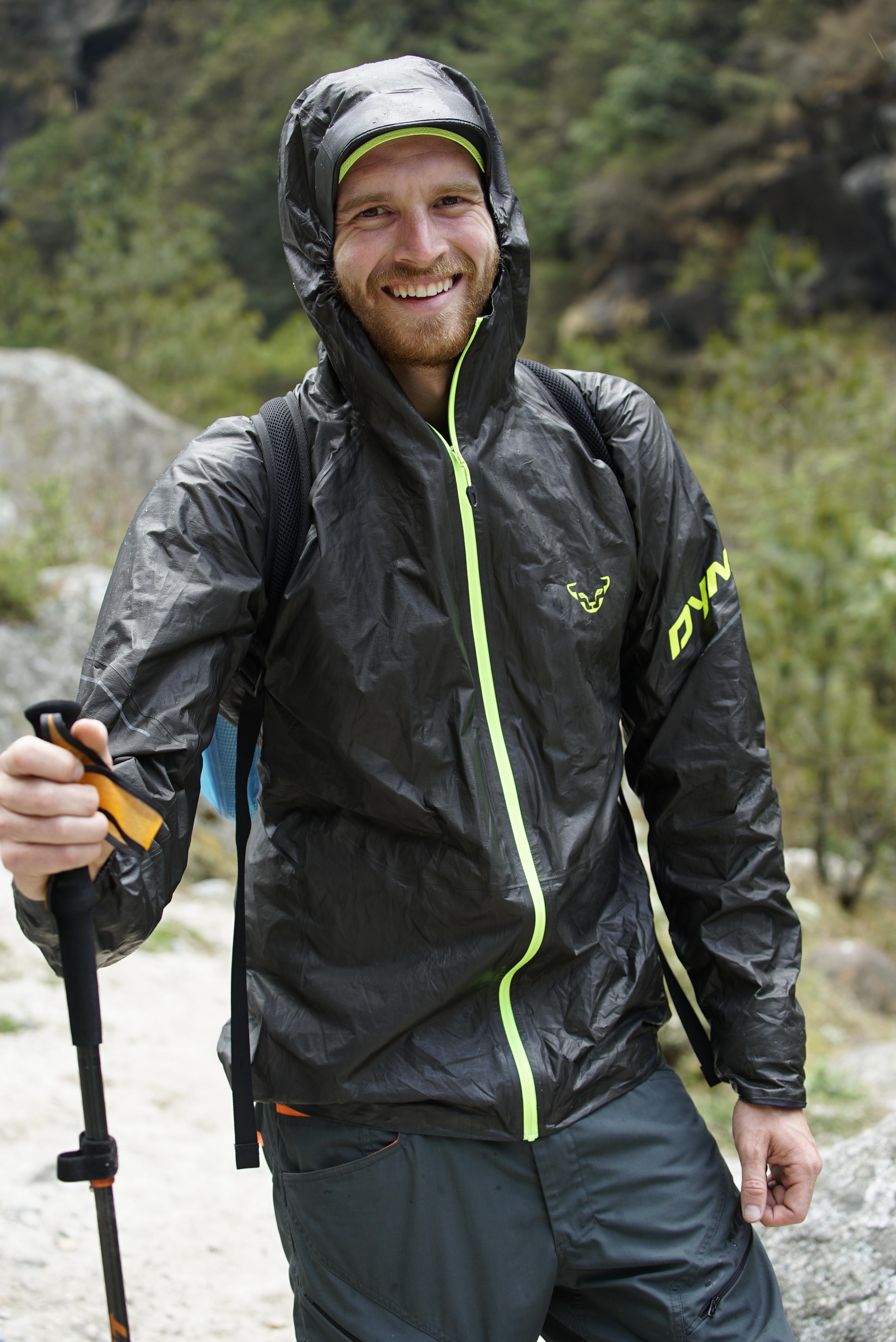 Christopher was given the Dynafit Ultra Light GORE-TEX ShakeDry ™ jacket and Feline GORE-TEX shoes, which are waterproof, windproof and breathable thanks to GORE-TEX technology, to give him ideal protection from all weather conditions. The winner was thrilled with the 140g light Dynafit running jacket in particular:
«The Ultra Light GORE-TEX ShakeDry™ Jacket helped me fulfill my Mountopia with its versatile functions. It was light and compatible enough to throw in my daypack without any notice in weight or bulk, performed outstandingly during random mountain rainstorms in keeping me dry, and kept me warm with just my Traverse Thermal Hoodie underneath without over heating when the wind picked up during my trek through the mountains. Likewise, when I was running it was as light as breathable, keeping me warm in the strong cold breezes without sweating to death while wearing it! In short, it kept me comfortable throughout multiple conditions and situations!»
After intense preparations, all 200 runners lined up at the starting line beneath the icefall on 29 May 2017 around 6.45. Christopher listened to David Bowie's song Space Oddity to get in the mood shortly before the start – a song that speaks of courage and setting off into the unknown. And they were off from base camp at 5,364 metres above sea level, from where the route leads over glaciers, scree fields, steep slopes and even suspension bridges to Namachee. Breathing may have become easier as their altitude decreased, but Christopher was constantly close to giving up. He not only twisted his knee during the marathon, meaning he was in pain for long stretches, but was also overcome by repeated attacks of nausea. Only the thought of his father motivated him to keep putting one foot in front of the other despite the pain and nausea. He had to complete the marathon in one day in order to meet his dad at the finish line before he left.
At last: after 11 hours and four minutes, Christopher finally reached his goal in the Namachee bazaar (3,400 metres above sea level) and fell into his father's arms. Despite all the effort, pain and tears, he managed to fulfil his greatest dream. What mountain sports dreams do you want to fulfil? Leave us a comment on this blog and share your personal Mountopia!