Ski mountaineering is one of the most honest sports
Gore Brand Partner Maloja will once again give the German National Ski Mountaineering Team a winning look this season. We spoke with Maloja CEO Peter Räuber about his passionate involvement in the project.
Your pulse is at the limit; your leg muscles are full of lactic acid; your comfort zone is a long, long way away. Ski mountaineering races are absolutely hardcore and not for the faint of heart. If you don't have a high pain threshold, extreme stamina and excellent ski technique, you are not going to get very far. The world's best competitive ski mountaineers begin a new World Cup season on 21 January in Andorra. The German National Ski Mountaineering Team will be there, no doubt causing a stir in their very stylish performance apparel made by the Upper Bavarian brand Maloja.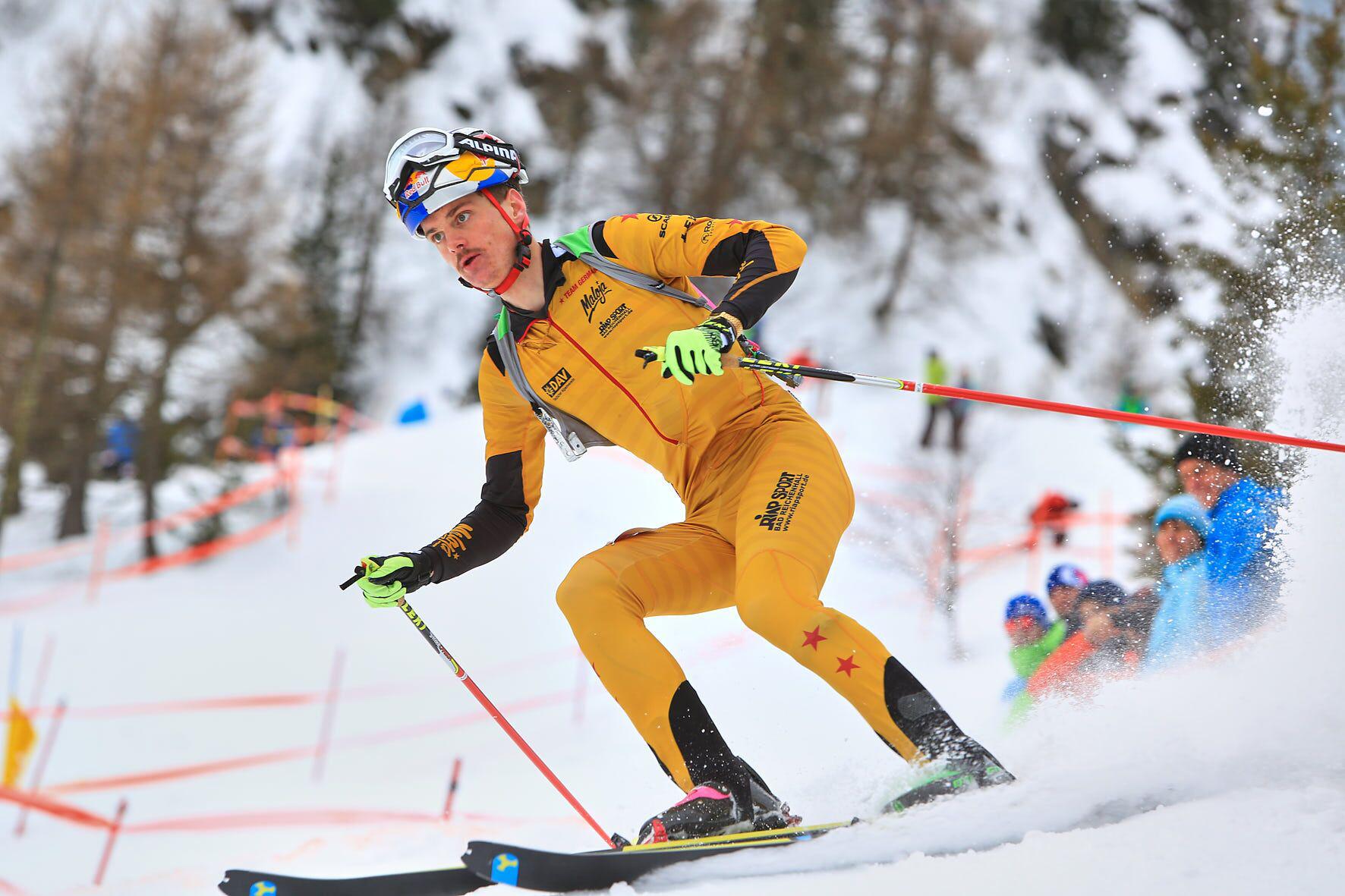 Which criteria does Maloja use in selecting athletes for sponsorship? Athletic success in alpine sports is certainly a factor, but for us the person behind the performance is most important thing. He or she has to be a role model and has to share our philosophy. And that is? Live your own life. Live simply, but live passionately and with as much curiosity for the world and empathy for others as possible. Treat people ethically, fairly and gently, exercise respect for your fellow man and for the natural world. These are the principles on which our company is based. There are no hierarchies here and everyone is treated with respect. And your focus? Definitively in alpine sports. Some people say we should branch out into other segments such as golf or sailing, but our identity is closely interlinked with mountain sports, and that's the way it will stay.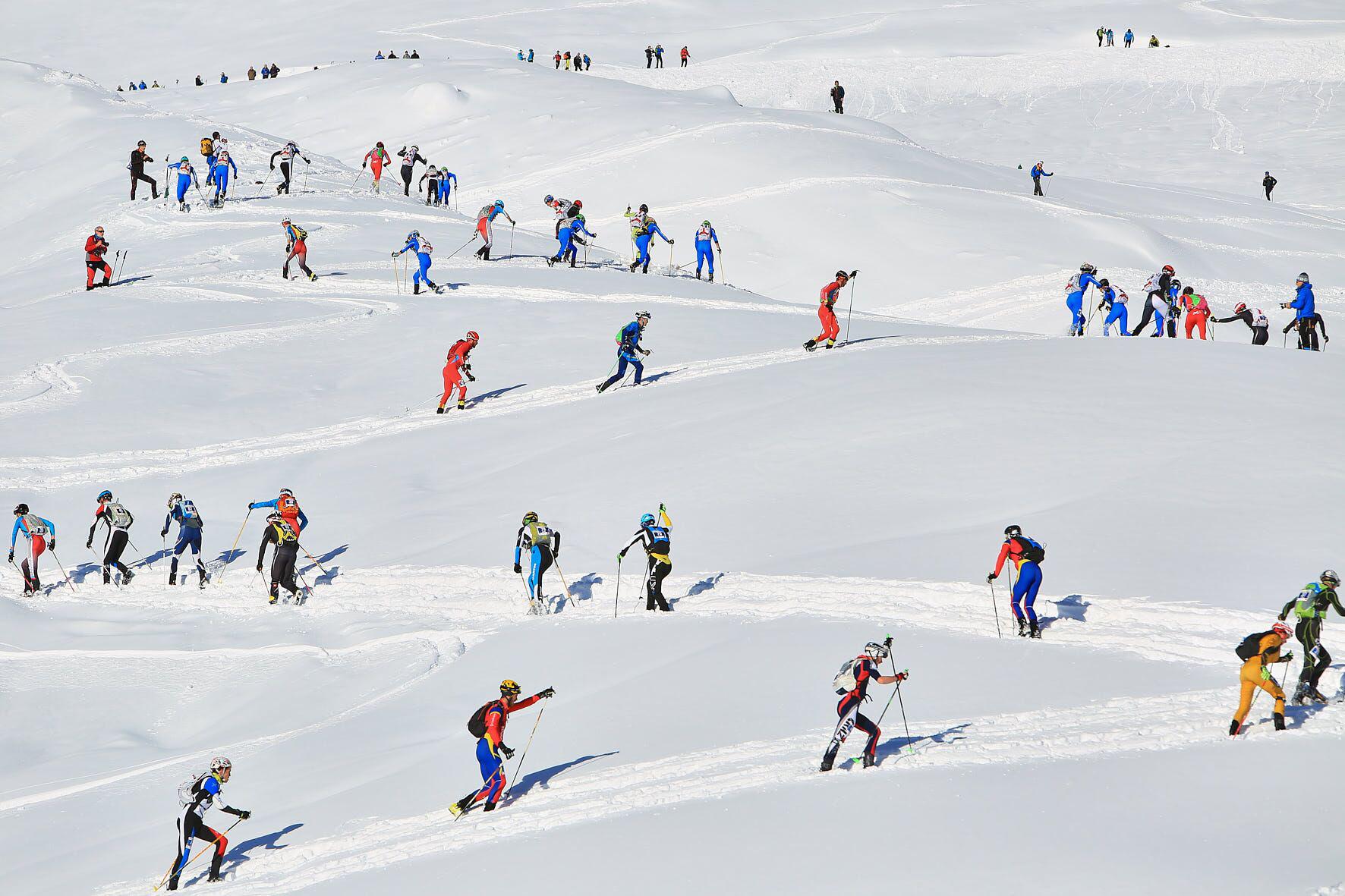 So ski mountaineering is a perfect fit for you? Absolutely. It is the most alpine of alpine sports, and one of the most honest sports there is. It's right on the limit, in my opinion. You have sponsored the German National Ski Mountaineering Team for five seasons now. How did this partnership come about? What drew you to it? It began when Seppi Rottmoser, the multiple sprint-distance world champion from Rosenheim, showed up at my door. He said he was a ski mountaineer and asked if we would sponsor him. That was our first involvement with the sport, and I was immediately fascinated by it. In 2012, the German Alpine Club (DAV) and Martin Dufter from well-known retailer Riap Sport approached me with a request for sponsorship for the national team. Given that we were still a fairly small brand in those days, we were really flattered, but we also approached the project with caution because at that point we had relatively little experience with highly technical ski mountaineering apparel. However, we saw this as an ideal opportunity to gain experience, and to work closely together with athletes and with well-known suppliers such as GORE® to find solutions and to establish the brand.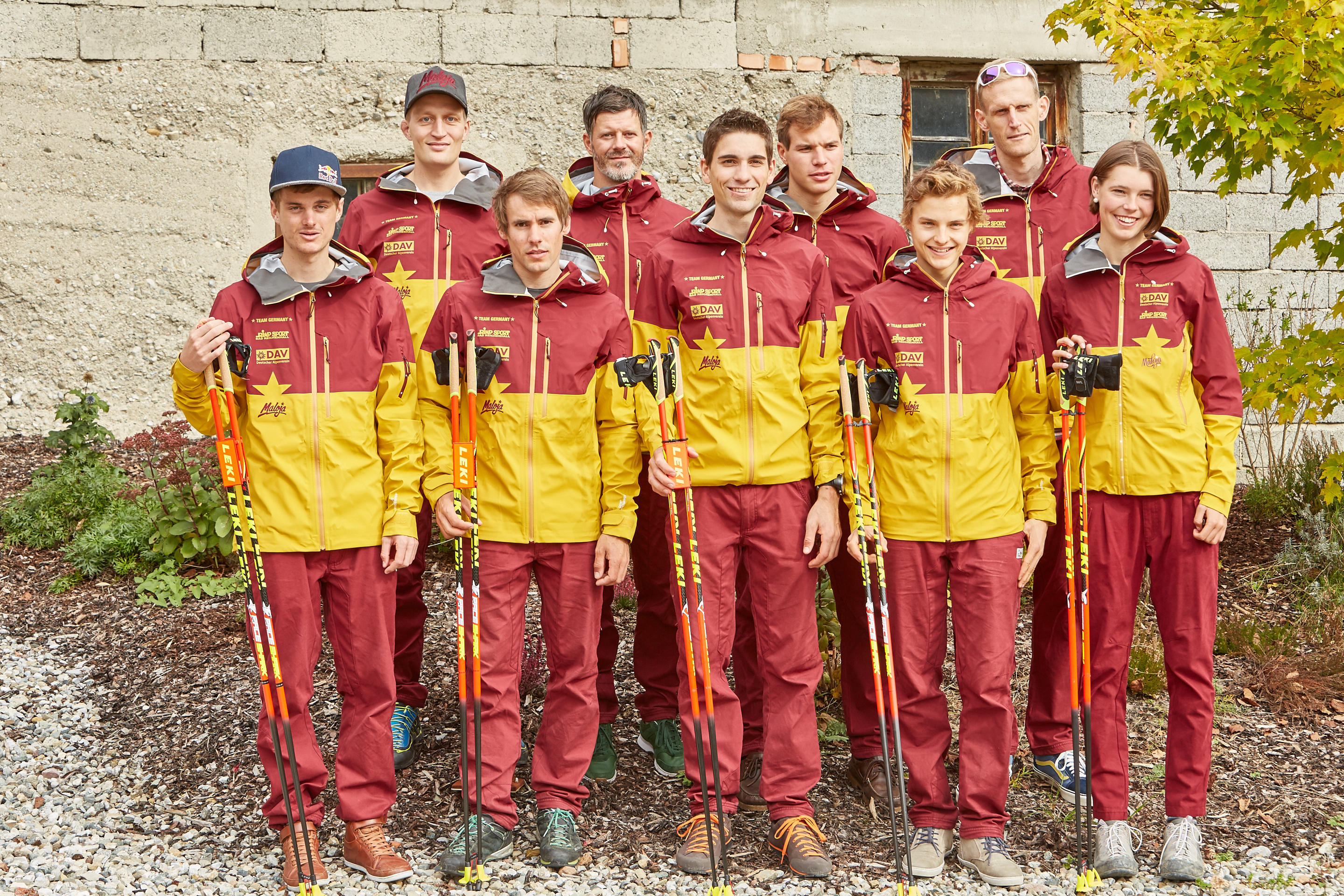 How has the partnership developed over the years? In the first year, there was a steep learning curve. We weren't able to provide the athletes with the functionality they needed. By the second year, we had figured things out and since then everything has run smoothly. Through the sponsorship, we gained a huge amount of expertise, and this functionality has flowed into our ski mountaineering apparel. Which special challenges come with this particular sport? Are there strict regulations for the race suits? In terns of technology, ski mountaineering is the "Formula 1" of ski touring sport. Obviously, the athletes require specific technical details such as openings that allow them to operate the quick-release bindings on their ski boots externally. Where do they need protection? Where can they stow their ski skins? Where will this year's rules require their avi beacon be stored? Where can we save a few more grams? These are just a few of the questions that we work on with the athletes in order to find the best possible solutions.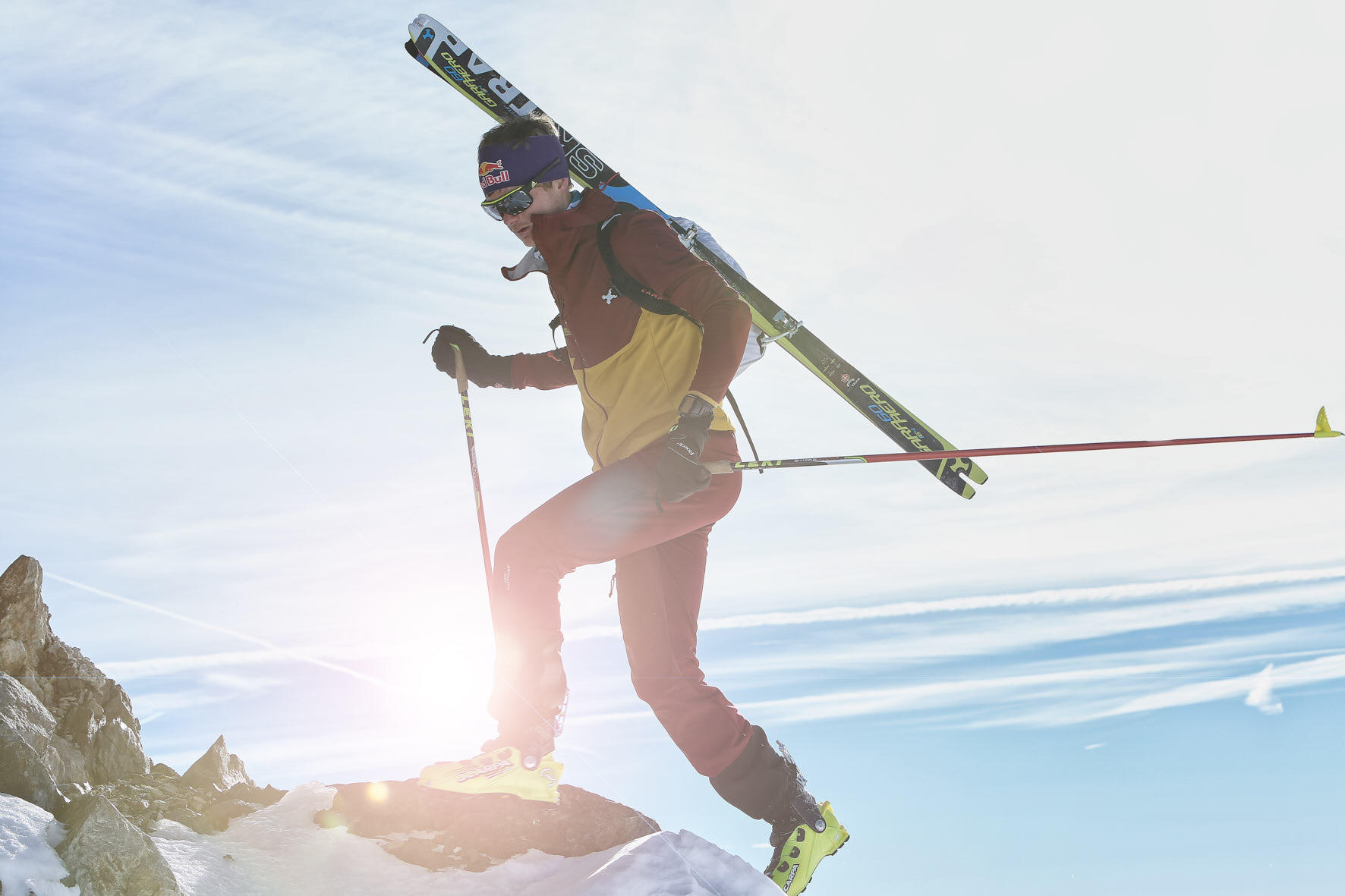 But you have more freedom in design with outerwear? Yes, we have a lot more freedom, and we have taken it upon ourselves to provide the team with training apparel which is not only functional, but which looks fantastic, too. For these garments we use one of my personal favourite fabrics from Gore, GORE® WINDSTOPPER® XFAST. It is an extremely breathable fabric that is very light, yet it provides an incredible level of comfort for ski mountaineers. For shell pants and jackets we use GORE® WINDSTOPPER® Water Resistance, to give the athletes protection from wind and weather. We use both PrimaLoft and down in our insulated products.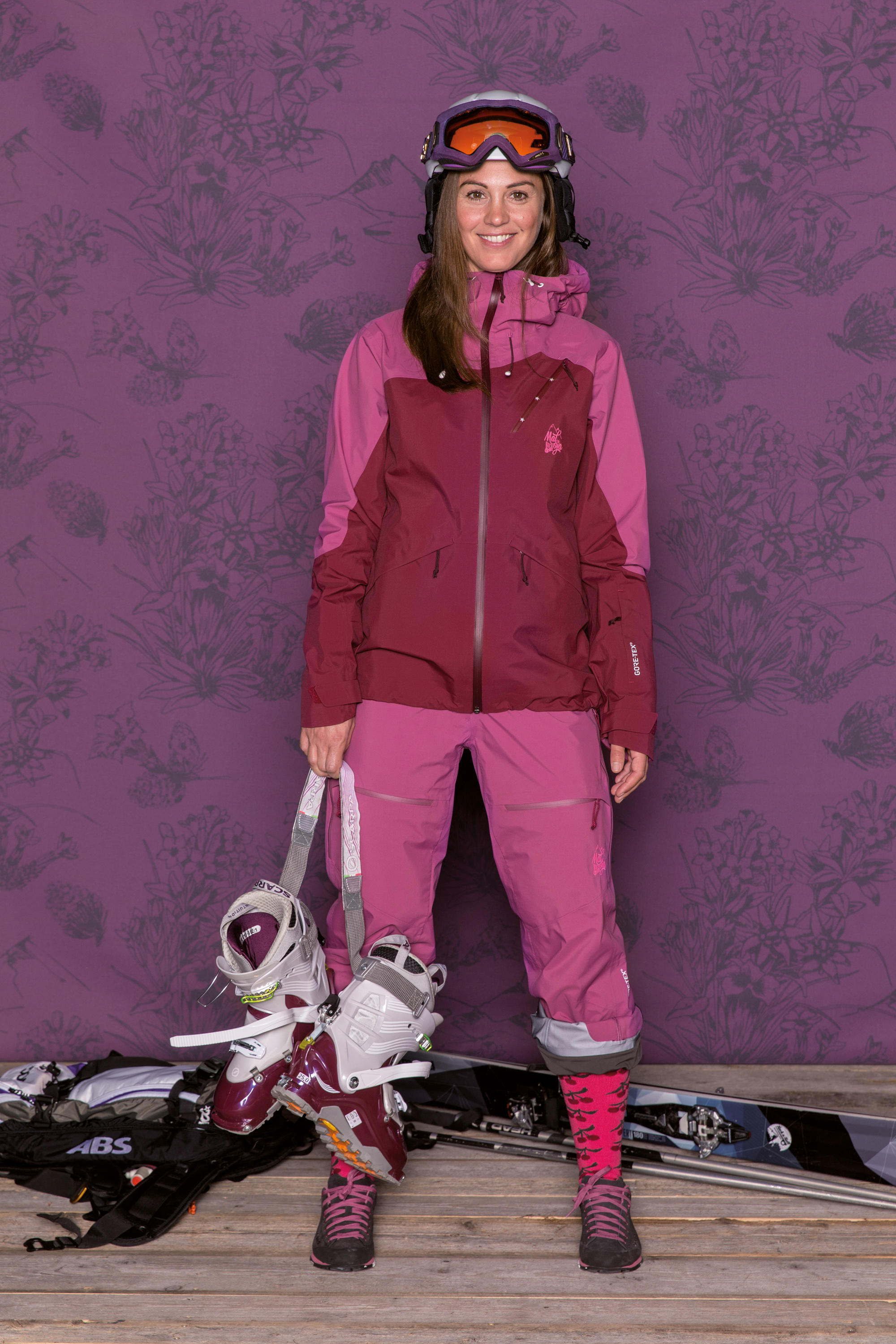 How many garments are in the range? More than 20 different models, including streetwear. The guys also want to look good when they're not out on the snow. I'm happy to say that for the first time we have a woman on the team, Tessa Wötzel. She has her own exclusive women's collection from us. Can consumers buy the apparel in stores? We offer the entire range, identical to the team apparel, via specialty stores. Even the race suits are available from retailers including German Alpine Club partner Riap Sport. Are they popular? Yes. Ski mountaineering is getting bigger and bigger, even among recreational athletes, some of whom are real gearheads. The Maloja design ethos seems to be really popular on the World Cup circuit. Yes, it is. From the beginning, we have always gone for eye-catching designs, and we've brought a fashionable flair onto the race scene. Our athletes get asked every year whether they would be prepared to trade one or another of their garments. What's the duration of the sponsorship with the German Alpine Club team? In Spring 2016 we signed an additional three-year contract with it, and we're completely committed to the partnership. However, if ski mountaineering should actually become an Olympic sport, it will be very difficult for a small specialty brand from Weiler Bach in Upper Bavaria to compete with the big companies. And I have no illusions about that.