A long-distance hike with the La Sportiva Nucleo Woman GTX
If you're thinking of tackling a demanding long-distance hike, you're going to need a reliable companion. This also holds true for what you wear on your feet. Acclaimed for its super-comfy fit and equipped with the newest product technology, the La Sportiva Nucleo Woman GTX is the kind of travelling companion I'm talking about. But can this boot cope with more serious mileage?
The perfect fusion of tradition and innovation
The La Sportiva Nucleo Woman GTX effortlessly combines two of the things that I think are so important in any hiking boot. I'm a big fan of leather hiking shoes. I like the look and naturalness of leather and the fact that it is both supple and sturdy. At the same time, I appreciate the wear comfort and protection offered by GORE-TEX products which are certified to be waterproof and still highly breathable. In this respect, I struck lucky when I set off in search of a new pair of hiking boots for a three week stint of long-distance hiking on Hawaii and came across the La Sportiva Nucleo Woman GTX. The uppers are made of soft leather, the sides of the shoes feature breathable inserts, and GORE-TEX SURROUND™ product technology has been integrated into both the uppers and the insoles.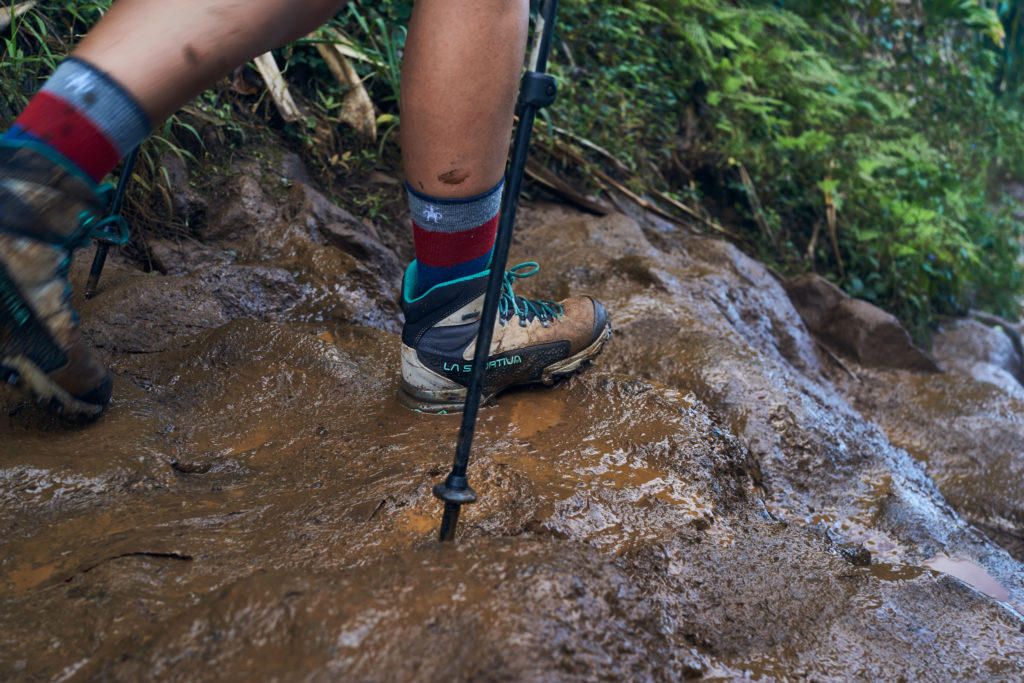 This technology allows sweat to escape, ensuring outstanding climate comfort for your feet. The ultramodern honeycomb structure of the side inserts and the leather of the uppers blends tradition with innovation to produce a very good looking pair of shoes. The first thing I noticed when I tried them on in the shop was their super-comfy fit. However, when I laced them up as tight as possible, my initial reaction was that the fit wasn't as snug as I typically liked my hiking boots to be. Since I was looking for a pair of boots for a long-distance trail that had a reputation for being not only demanding but also dangerous, this didn't make my decision any easier. In the end, their firm and comfortable fit convinced me that, after all, they were the smartest choice. I opted for the grey ones with splashes of mint green - feminine enough without making me look too girly.
The ultimate test
The Nucleo Woman GTX is a part of La Sportiva's mountain hiking line and was specifically designed for easier hikes. At 410 grams, there's no way they'll weigh you down, and they're also soft and comfortable to walk in. During the three weeks that I spent walking on Hawaii, the La Sportiva Nucleo Woman GTX lived up to my expectations. They give great support yet are still soft on your feet. On my all-day hikes, with difficult ground underfoot and a heavy pack on my back, the boots provided me with a sure footing while the soles supported the rolling motion of my feet and gave me a firm grip on all surfaces. I completed the distance having had no pain, no bruising and no blisters. My feet had stayed dry as I trudged through rain, mud and puddles.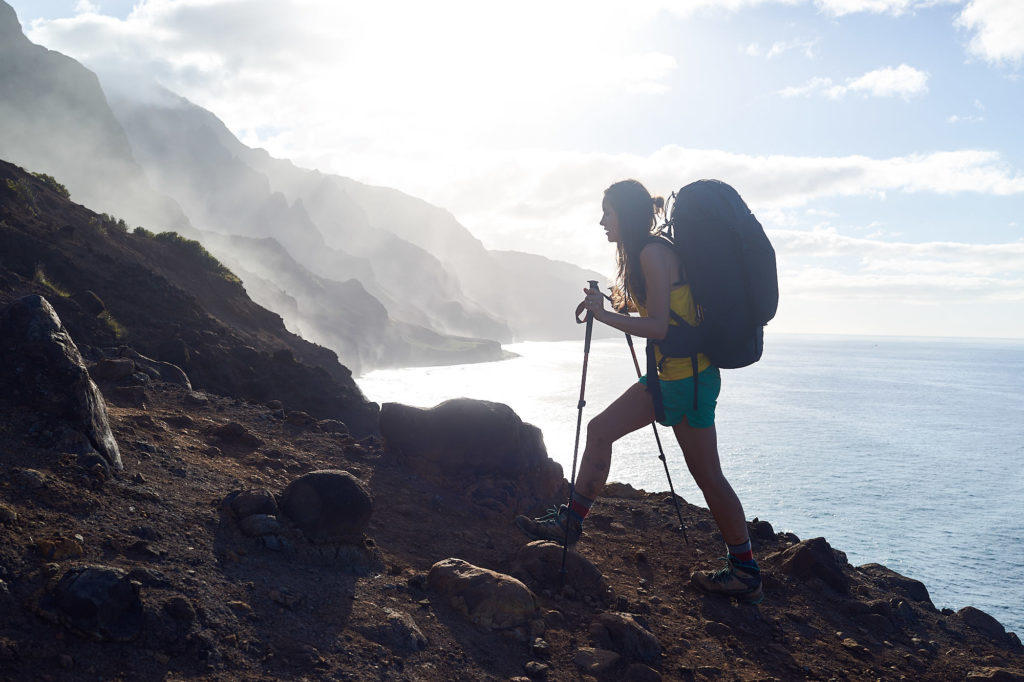 It's hard to believe that I wore them every day for three solid weeks, as there's so little to show for it. One of the seams is just beginning to come apart and a couple of stains left by the red clay soil show up on the light grey of the leather. The other colour, taupe/berry, might have been the better choice in terms of stain resistance. Overall, I was really impressed by the performance of the La Sportiva Nucleo Woman GTX on my long-distance hike over uneven, non-alpine terrain. They now have a special place on my shoe rack at home. [productlist ids=3441]