Lofoten Ride and Surf Diary: Day 7
Just right: even waves and spring powder – the last day on Lofoten.
We divided ourselves up so we could ride the waves in comfortable numbers. That morning, the Lofoten Ski Lodge was broken in two: roughly 20 participants went up the mountain for a ski tour, while the other half went down to the beach at Unstad. No more longing for the waters from afar on his splitboard for Simon Strangfeld, he could finally show us what it was all about. Everyone managed to catch at least one wave, but Simon's abilities clearly stood out! He didn't miss a chance in either session to be there on the sides giving everyone tips.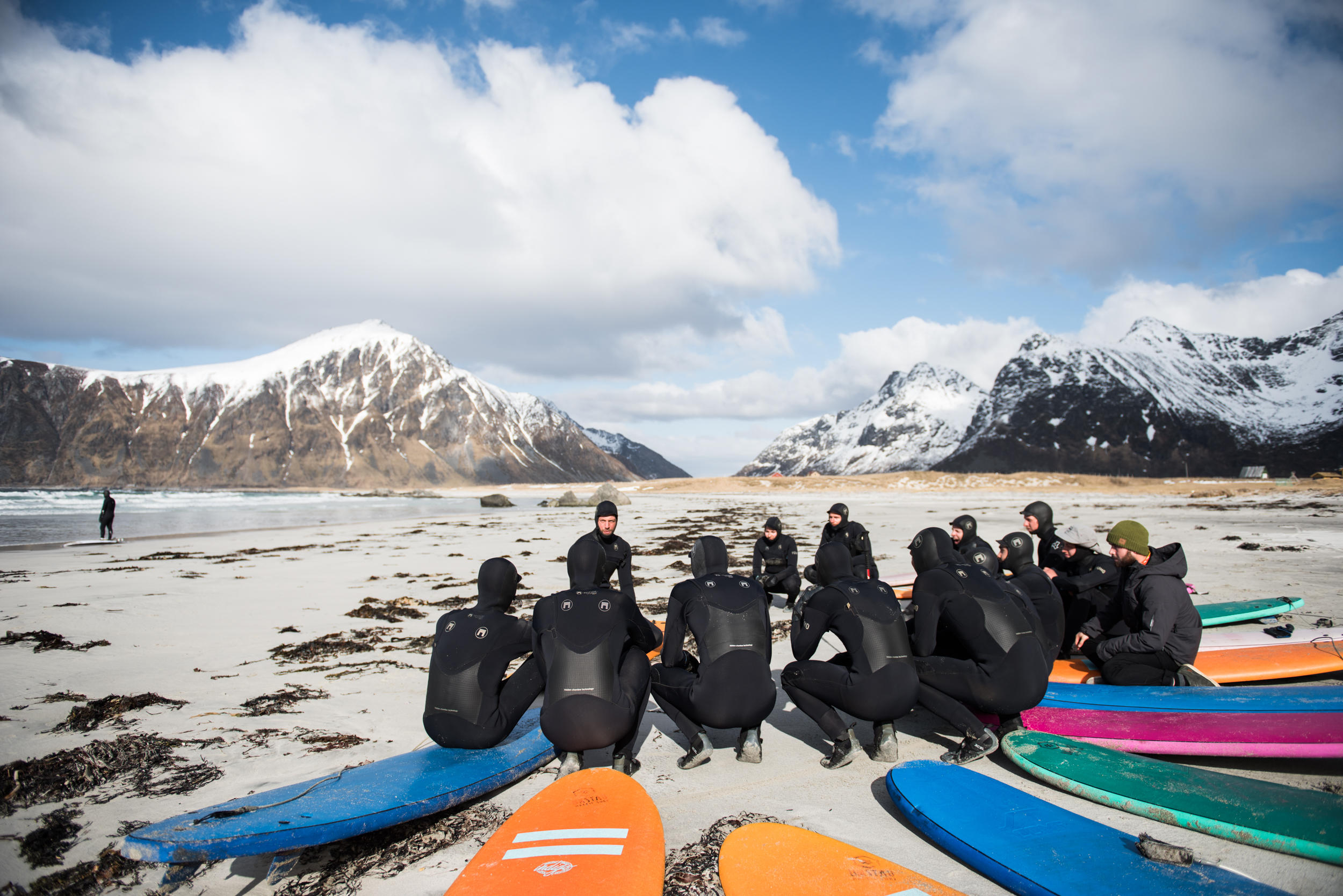 Dreams finally came true today: ride and surf, powder and salt spray just hours apart. And what chef Niklas and his cooks created for our last supper just brought more tears to our eyes! Surf & Turf, Lofoten Ski Lodge Style: fish & chips (cod and sweet potatoes), grilled whale and salmon steaks, salad and vanilla crème with fresh berries.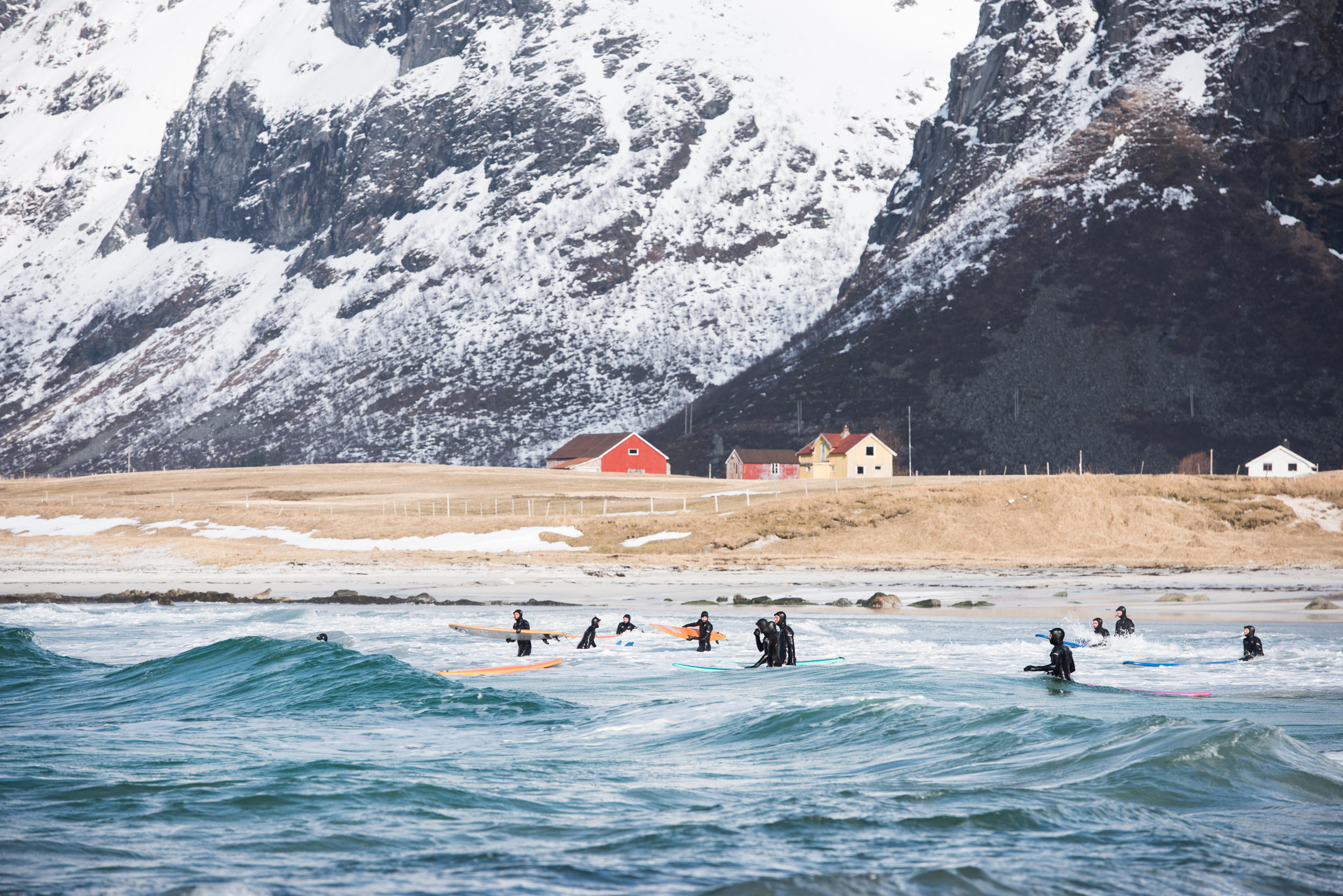 What was especially amazing, was to see the group of strangers from 15 different cultures become friends in just 72 hours! Nobody really wanted to go to bed early and not just a few were awake to see the sunrise. Granted, that's not so difficult when that happens before 3am : ) The GORE-TEX Experience Tour 2016 is over but the memories and the friendships remain!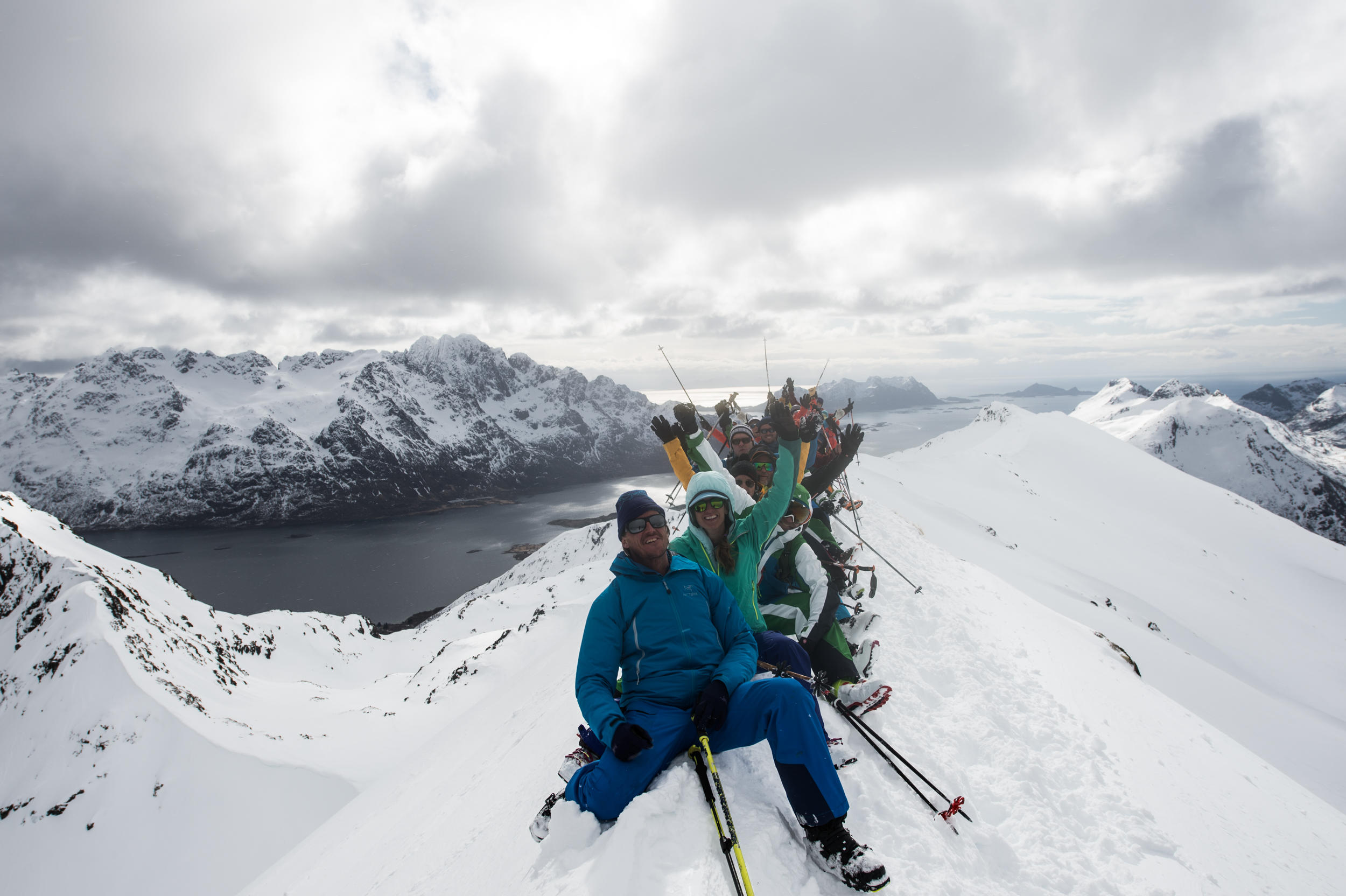 Here you can get a recap of each and every day over the last week. And in case it didn't work out for you this time, just wait for it: the next Experience Tour could be your chance!