Lofoten Ride and Surf Diary: Day 5
Our winners arrive and Seb Michaud shows off his famous back flip! Day 5 on Lofoten.
After the first few days of preparation on Lofoten in Norway, we're officially about to start. The participants of the GORE-TEX Experience Tour Ride and Surf Lofoten 2016 have arrived! [video width="1920" height="1080" mp4="http://www.gore-tex.co.uk/blog/app/uploads/2016/04/GET_Videoblog05.mp4"][/video] From 13 different countries, the chosen made their way to Lofoten – the first arriving around lunch and, due to various delays, the last around 1 in the morning. But all arrived, were given a room and the Lofoten Ski Lodge is now exclusively for us.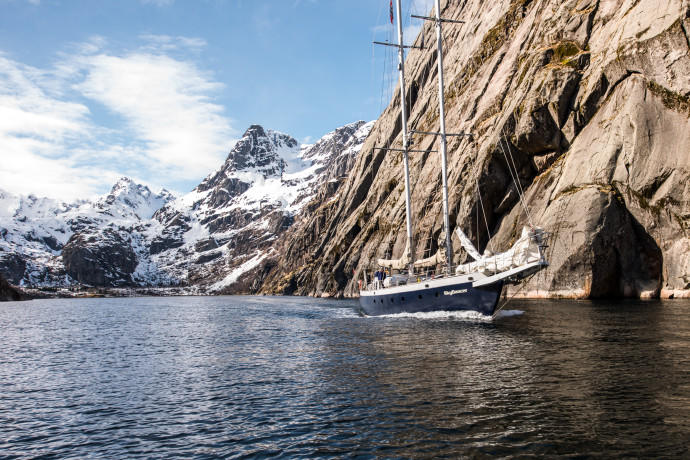 In order to use the time before dinner wisely, the athletes took a one-time chance on Thursday and accepted Captain Nick's offer to join him on his boat northward to a fjord that can only be accessed by sea.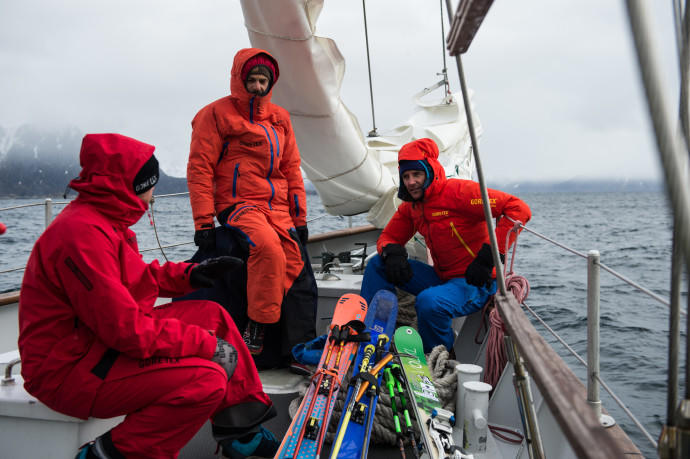 Greg, Seb and Nico obviously didn't need to be asked twice if they were up for an extraordinary boat and ski tour.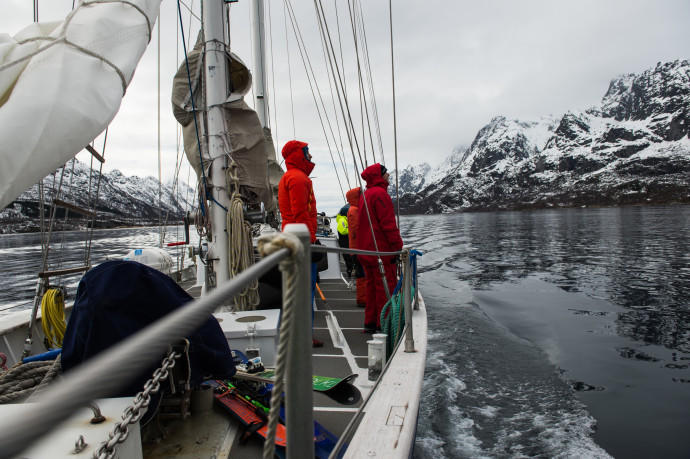 After a few hours on the boat, SkyDancer, they said goodbye to Nick and his crew and clicked into their skis.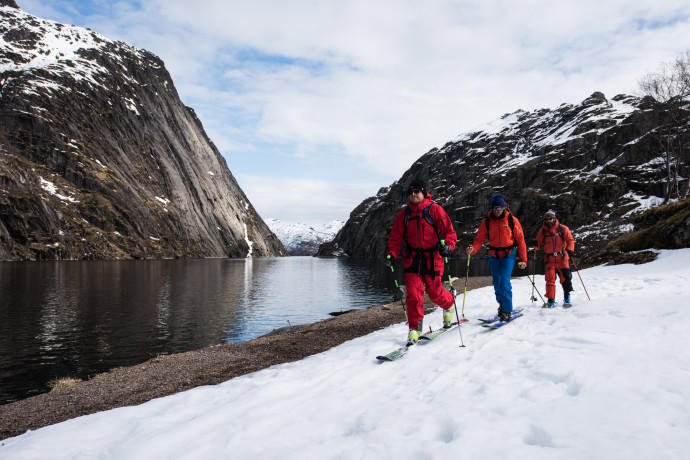 Pretty much right off the beach the three athletes started climbing, marching their way up to just another of the most unbelievable views this planet could offer.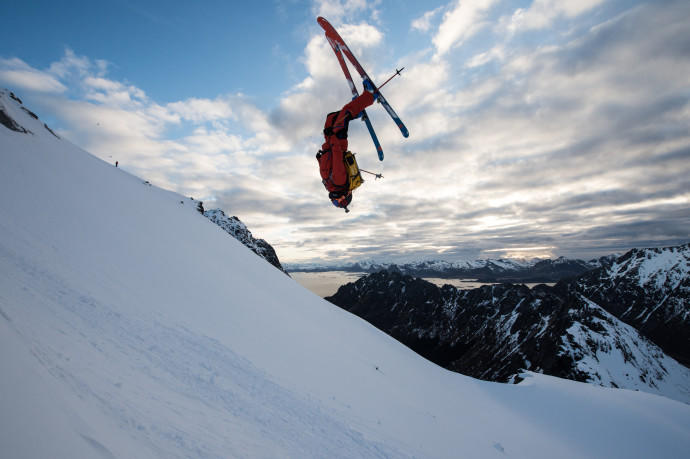 On the next descent, Seb finally showed off his famous Michaud back flip whilst Greg and Nico left their lines in the snow. Seth, our go-to guy for any questions on the mountains of Lofoten and co-owner of the Northern Alpine Guides, waited in the bay with the crew and speedboat that would go back to the lodge.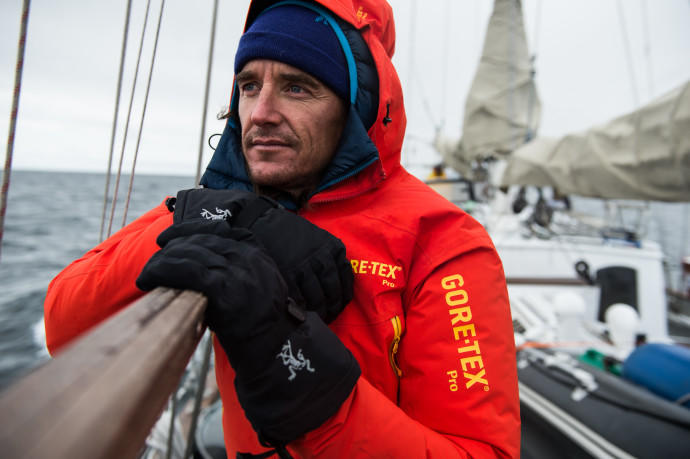 Tired but happy, Seb, Nico and Greg finally met up with the participants for their first dinner together (steamed salmon on sweet potatoes and aioli sauce) and told them about today's tour, as well as all the other days. As if they weren't excited enough!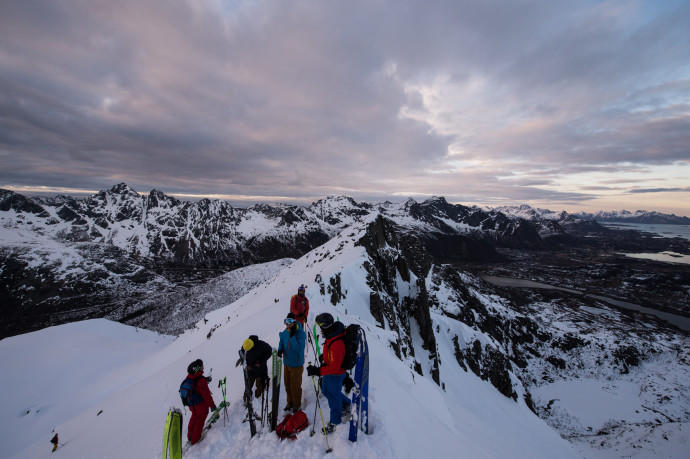 But the wait will soon be over: the weekend will bring everyone out onto the mountains. Lofoten got several centimeters of fresh snow and the weather forecast for the weekend is excellent!