Protecting the planet and enjoying Nature
My name is Leo Kleine, and last winter was the third one that I've been volunteering with Protect Our Winters Switzerland. After moving to Switzerland, I realized how vital climate protection really is – the melting glaciers are just the beginning. I want to make a difference in how my country prioritizes climate change, and how to fight it. It also happens to be a great complement to my job and a great addition to my hobbies: mountaineering, freeriding and alpine climbing. I am passionate about sports and the environment, so as a challenge, I entered the GORE-TEX Tested for Life Tryouts Challenge back in 2019. Of course, I need the proper gear to pursue my interests. That's why I trust products with GORE-TEX engineering because they keep me warm, dry and enable me to enjoy nature to the fullest.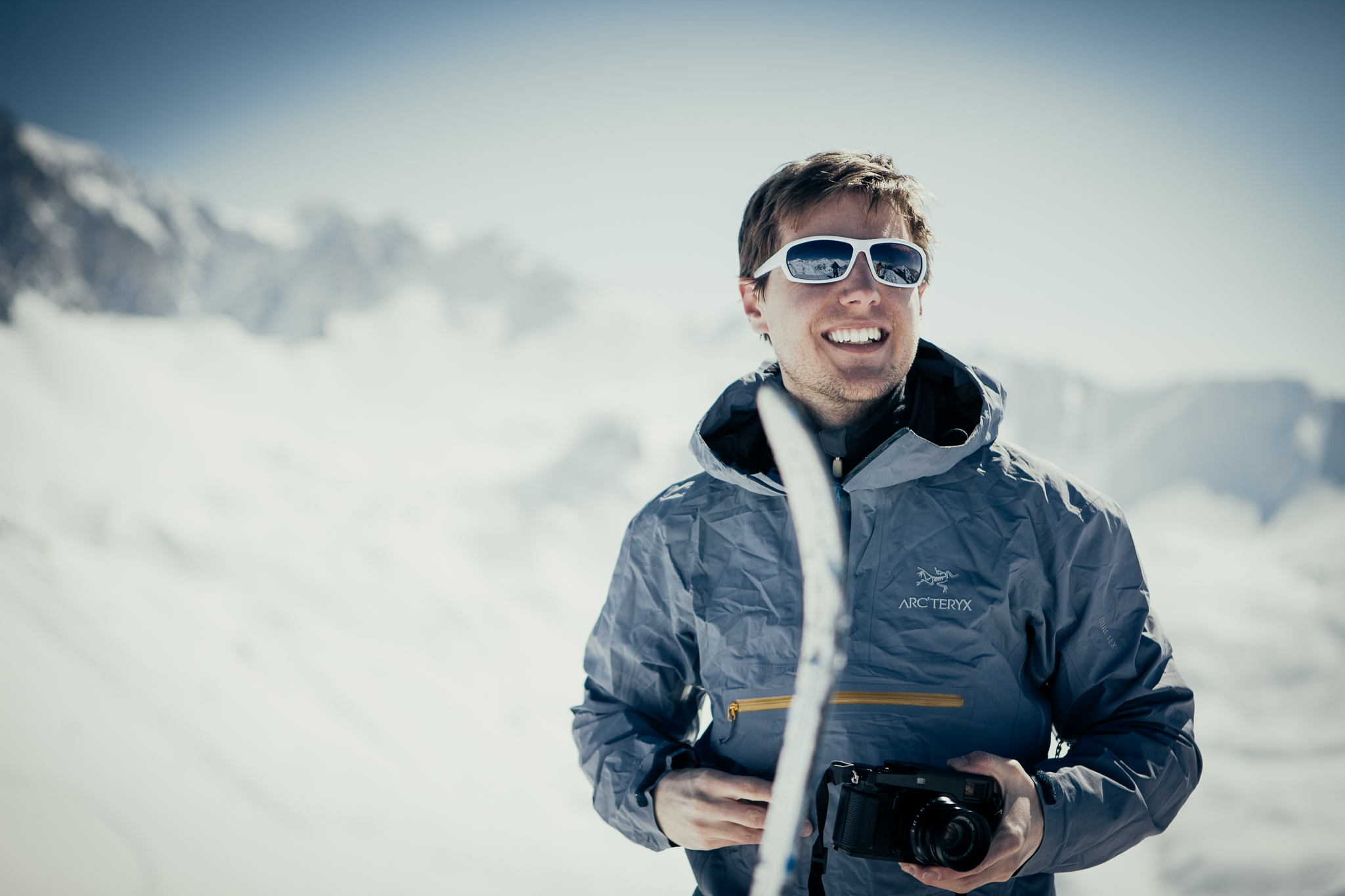 ©Konstantin Kleine
Since I was a child, I've been a member of an alpine association. Growing up in the hills of the Frankenjura in Germany, I have always enjoyed all that nature has to offer. As I grew older, the limestone cliffs were part of my new playground. Moving to Zurich was the start of my climbing "career" on a much bigger and higher scale. That's when alpine climbing started for me. Ten years in the Alps made me love skiing, ski-mountaineering and, of course, climbing even more.
As I enjoy being in nature, I wanted to do something good for our environment, too. So I came across Protect Our Winters (POW). This NGO (inspired by Jeremy Jones from the U.S.) has now been running for three years in Switzerland. Besides my voluntary work creating flyers, posters and brochures for POW, I also attend events to raise awareness about environmental issues.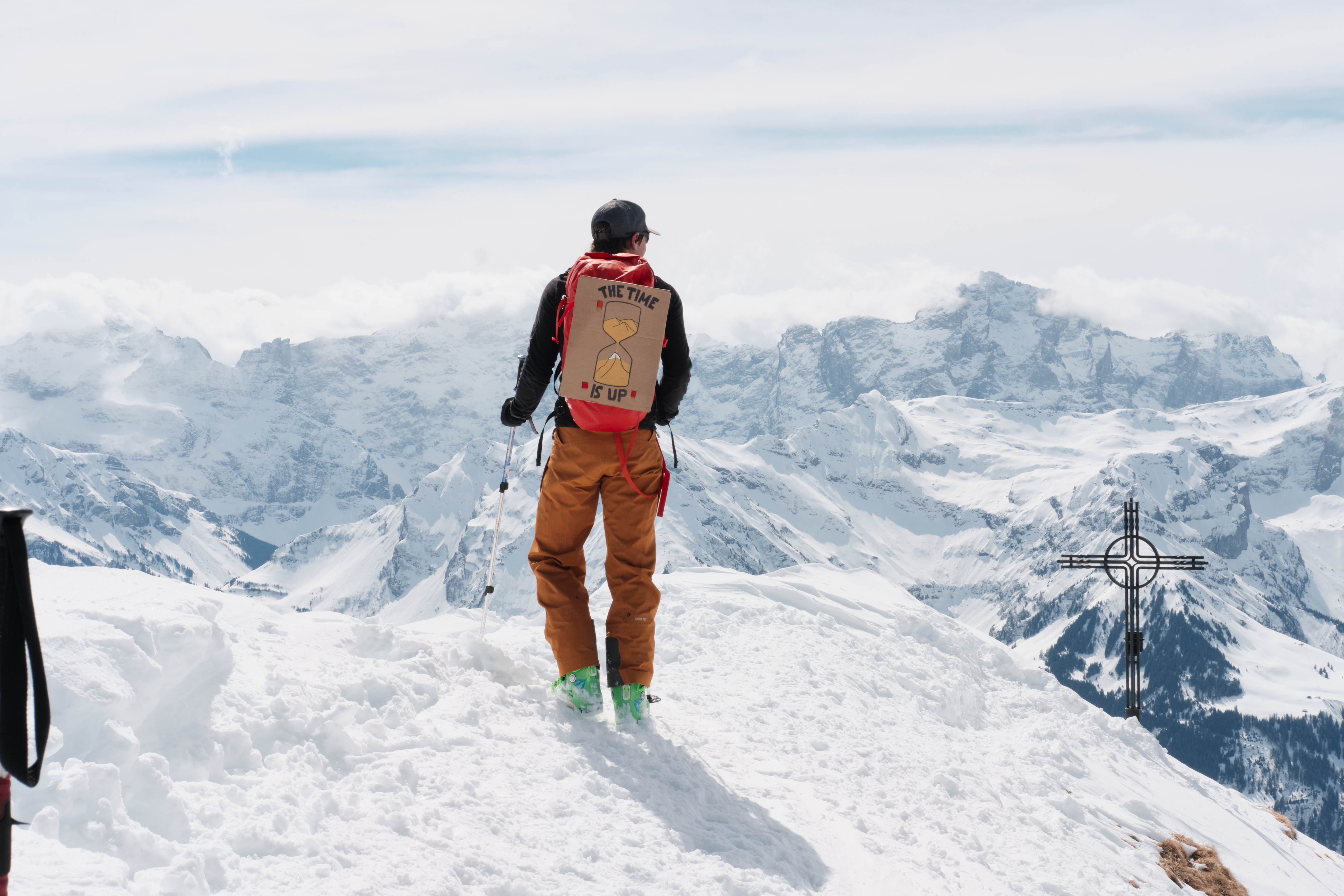 "Nutrition has a big impact on our climate"
I have been working with POW for a while now, and I have organized an event called "Climate protection on the plate". We have arranged mountain-hut weekends where hikers carry organic, vegetarian food from the region to the hut themselves. It's 100% bring-your-own-food. The evening-program is a short lecture where we want to encourage the participants to think about their eating habits and lifestyle in general. Nutrition does have a significant impact on our climate; there is no denying that. Last winter, we have organized two weekend events. Events like these combine my two passions: being in nature and working with people on solving the climate crisis. Although the dinner was for 60 to 80 people at that time, we were able to get in touch with the guests and a broader audience in an effective way.
We reached a lot of different demographics across the outdoor community as nobody had to sign up for the event. People just came by, hiked and went skiing like always but if they liked they could just join in and do something rewarding by carrying food and getting informed about climate change and how we could slow it down to save the very environment everybody is about to enjoy.
We hope that the guests take the information on board and spread it within their communities. Another important part of the project is supporting the huts to get in contact with local organic farmers and enable more sustainable business in the alpine valleys.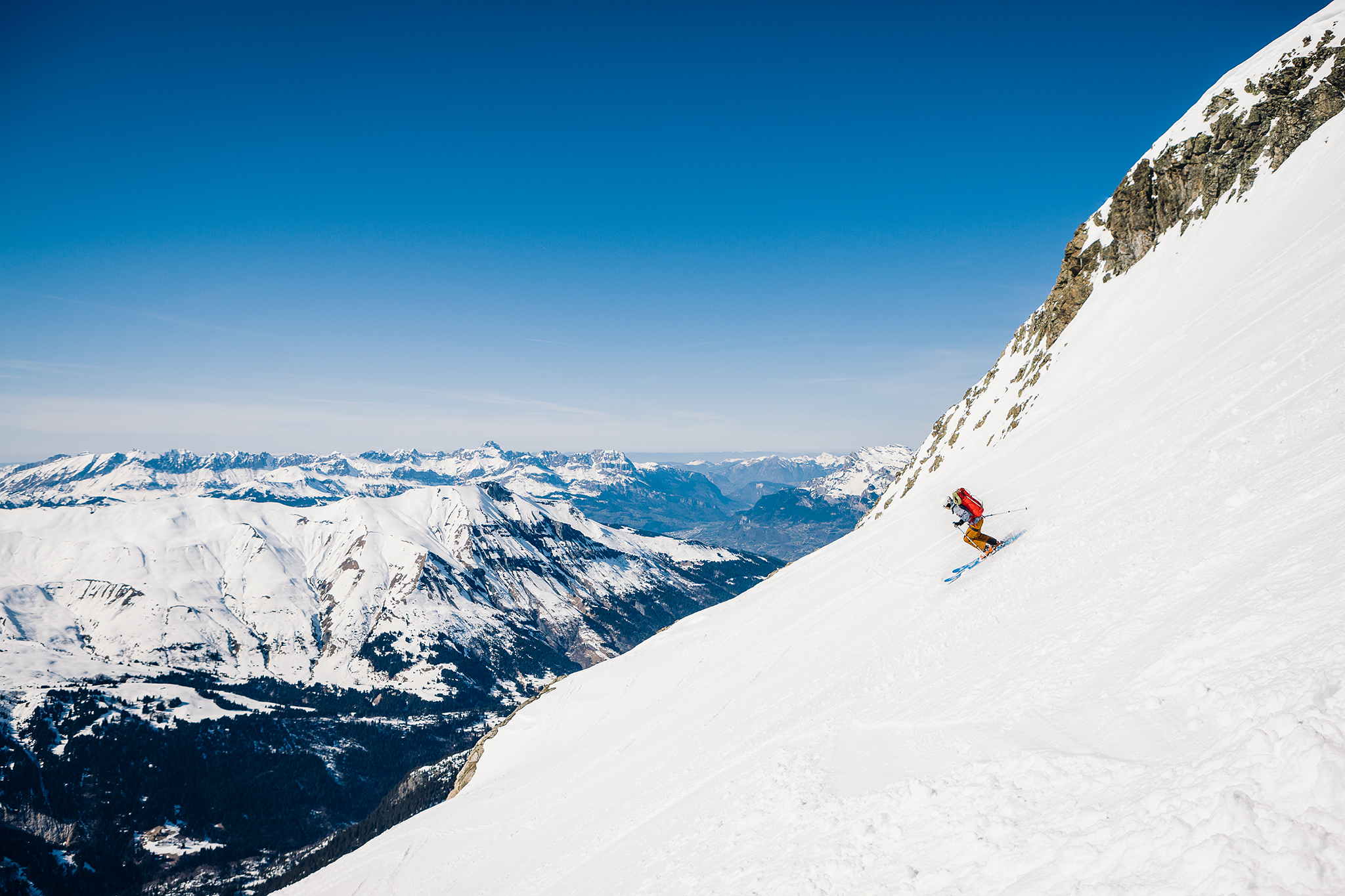 ©Konstantin Kleine
Free-time means me-time
Besides skiing and ski mountaineering, alpine climbing is also important to me. Once a year, I like to climb in the Dolomites in Italy with my closest friends and people from the German alpine club. Switzerland also provides perfect climbing routes, and since I changed my job some time ago, I now have more time to follow my passion for sports.
When my friends and I head for a climb, we need to be prepared for any weather. Precise preparation and the right gear is critical; otherwise, it can get very dangerous. Therefore, my backpack is never empty. Some things like a head torch, bivouac bag and a first aid kit have reserved spots in the bag.
Naturally, I take weather protection with me when going alpine climbing. Garments and shoes made of GORE-TEX material are always by my side. I wear waterproof shoes, a jacket and my rain pants (rather when biking to a POW-meeting than when climbing in the sun). I've had the GORE-TEX engineered apparel for many years now, and my jacket serves me every single day. It lasts forever, the Tech-Light jacket is not heavy at all and super comfortable. A life-long jacket is eco-friendly and way cheaper than buying a new one every season.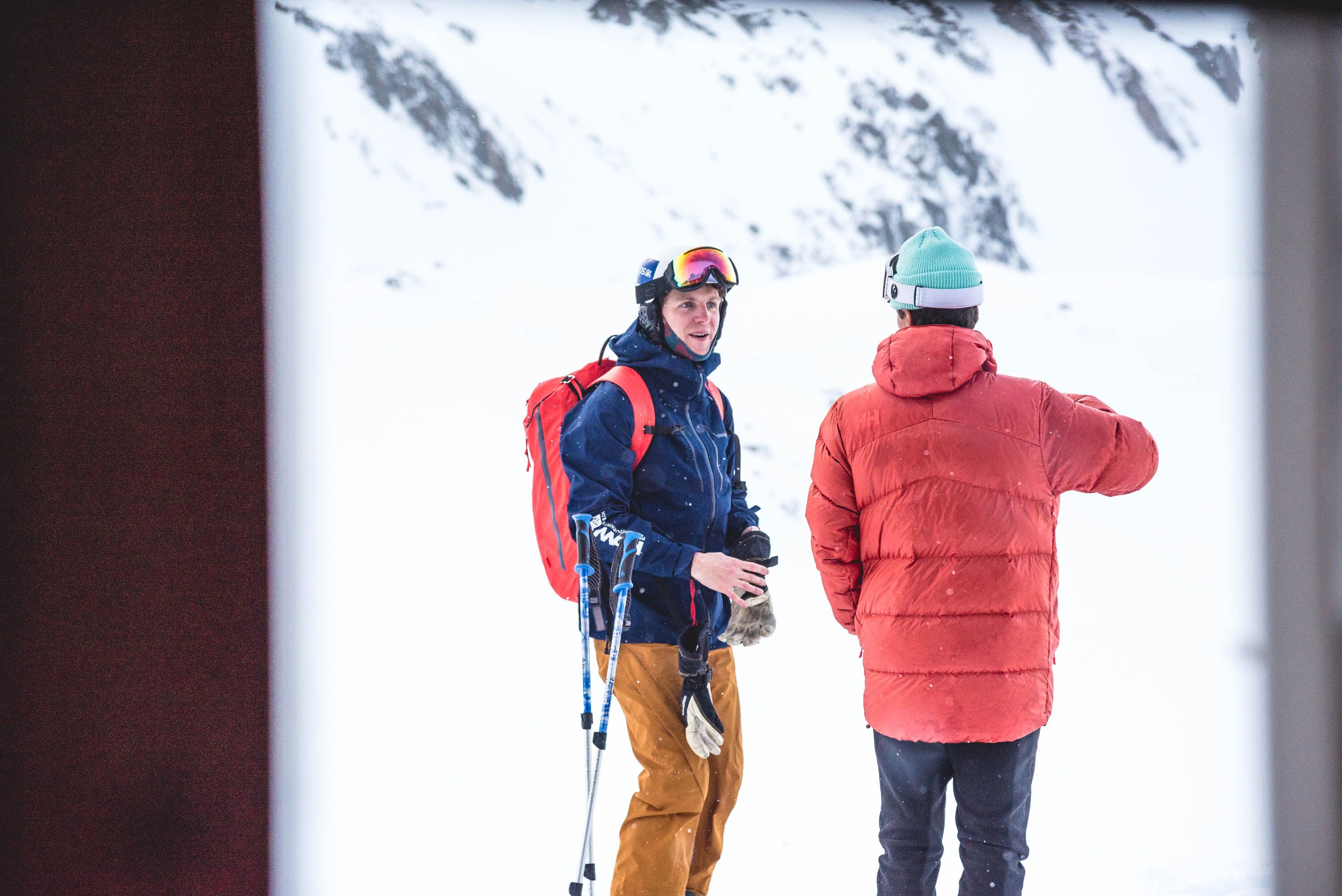 ©Hannes Kutza
I am in the mountains all day long when I do alpine climbing – it's an extended day. Hanging on a big rock makes me happy, but climbing easier routes do, too. The rewards are the incredible peak views, the deep connection with likeminded people and the feeling of pure happiness inside me. Thanks to GORE-TEX material, I stay warm, dry and comfortable in any situation. What matters to me is that my jackets and pants last for a long time and don't lose their quality. Luckily, that is the case!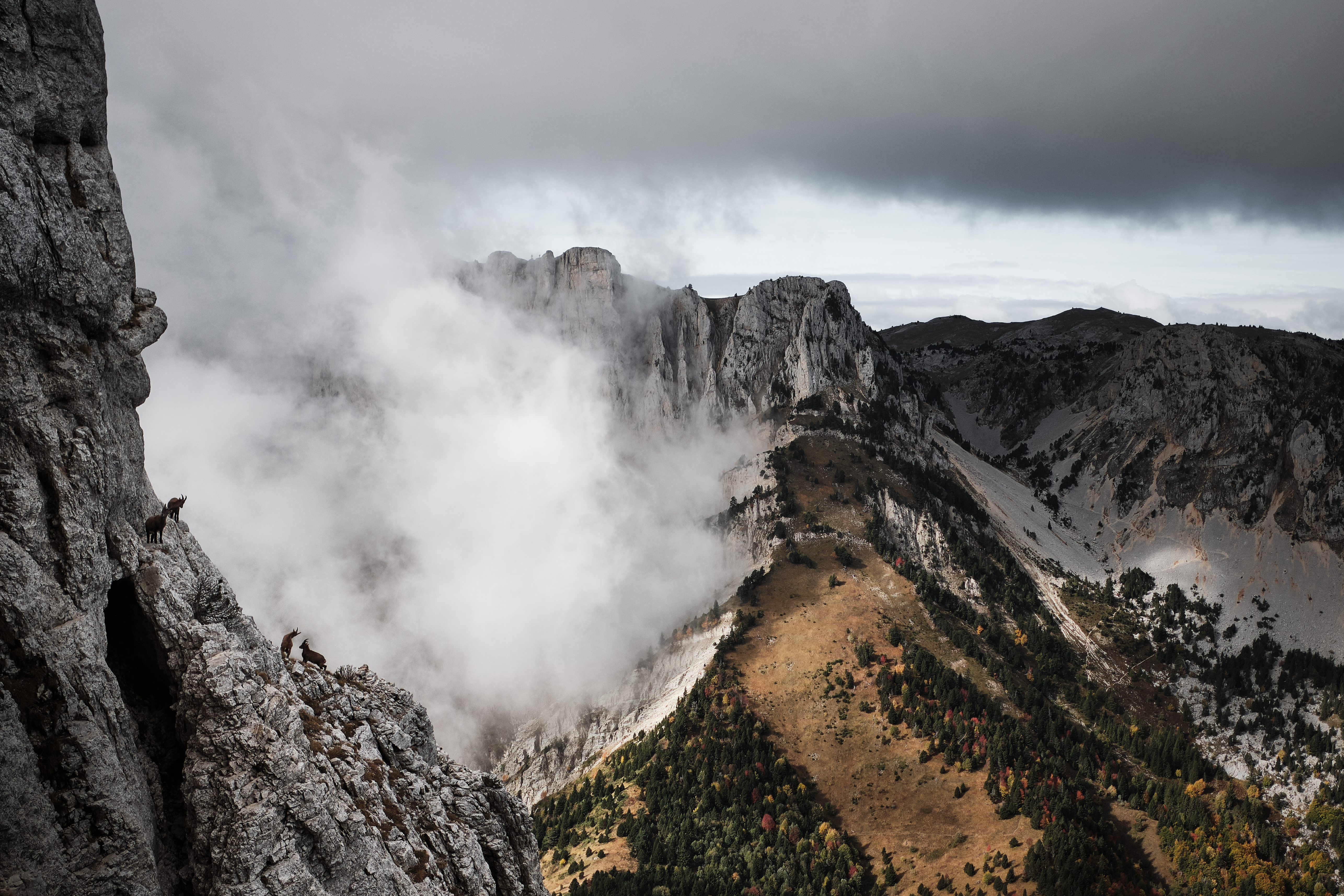 By the way: Gore Fabrics will announce exciting news around "Protect our Winters" soon. You may want to check back in mid-July.
Want to read more exciting stories like this? We are collecting every story of the winners of the GORE-TEX Tested for Life Tryouts Challenge for you to enjoy right here!