Stefan Glowacz, Robert Jasper and Klaus Fengler are getting ready for their next expedition. Destination: Baffin Island. Just before their planned departure, our intern Kristin got a chance to speak to them.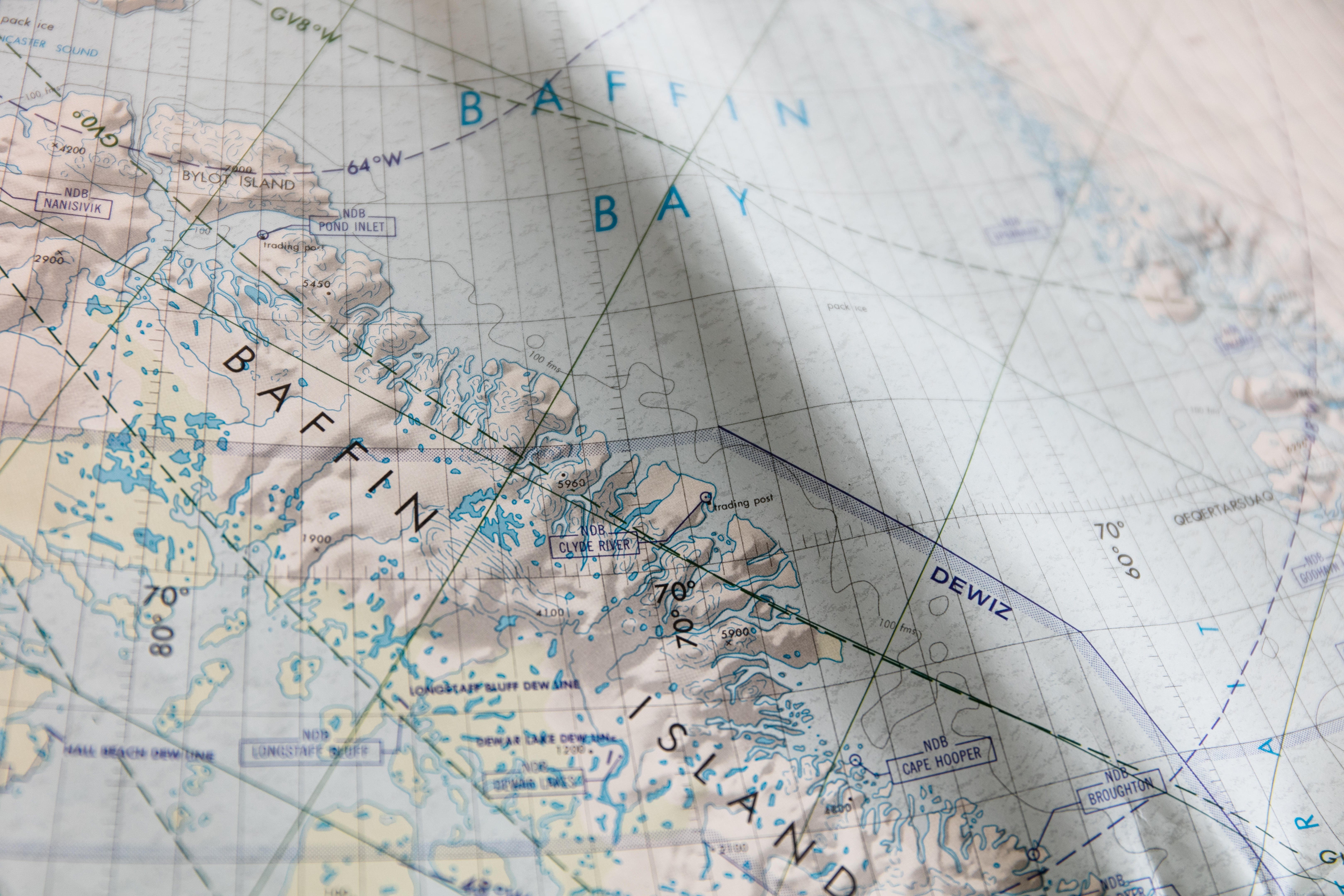 Off they go again. Professional climbers Stefan Glowacz and Robert Jasper along with their cameraman Klaus Fengler are about to start their next adventure together. They want to make a first ascent of a rock wall on the largely uninhabited Baffin Island. All they know about the wall is that it's 800 – 1,000 meters high. The expedition should last 30 days, with 10 days to get there, 10 days to climb and 10 days to return. It's about 150 kilometers to their destination from the last sign of civilization, Clyde River. At this time of year, the temperature varies between -20 and 5 degrees. Whether their path will traverse ice, slush or water, they cannot know. And because that isn't enough of an adventure, they will take on this journey completely on their own. That means no help from locals. This autonomy is made possible only by the custom-made multifunctional sled that was built especially for this expedition. Multifunctional in this instance means a sled, boat and bivouac in one. It sounds exciting and I can tell you, it is! I couldn't miss the chance to ask them a few (or more than a few) questions before they left: You're always looking for new adventures all around the world. In 2008, you made the trip to Baffin Island. Why did you decide to go there again? Stefan: For all of our expeditions, our focus is always on climbing. Baffin Island just has amazing, huge walls. We then added the logistical aspect: how do we get from the last inhabited town to the wall and back again on our own? Normally, you can only get to the walls with local help. In the winter, they take you there and back on skidoos over the frozen ice; in the summer, they have boats. Complete self-reliance wasn't possible until now. For us, that was the interesting question: how can we reach our destination by fair means, without technical help? You wanted total autonomy. And to achieve this goal, you had a multifunctional sled made for the expedition… Robert: The idea actually came to us on our last expedition in Patagonia in February. With 40 kg of equipment on our backs, we started talking about the options to better transport them. What did we need? How have we managed until now? And from 2008, we knew that the unpredictable conditions on Baffin would require amphibian transport. In spring, you never know what to expect. Will everything still be frozen or will the rivers have thawed?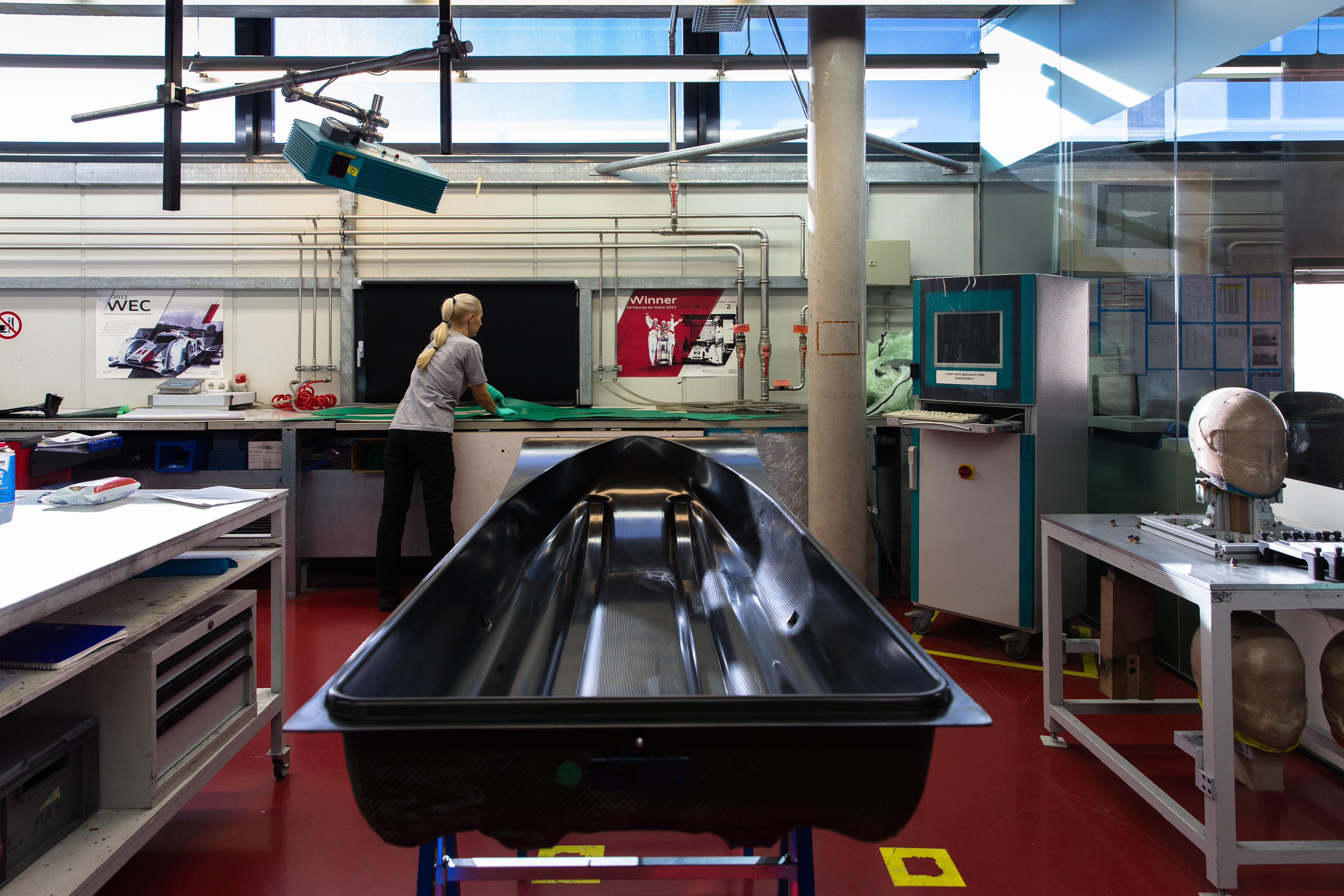 Stefan: All of the experiences from past expeditions also helped in the development, because the new multifunctional sled is made up of things we've used independently before – sled, boat and bivouac. Regardless, the construction presented a real challenge: firstly, no sled exists with this form, and secondly, we had high standards when it came to material, weight, and workmanship, etc. In that regard, we really appreciated working together with a great partner like GORE-TEX. You just mentioned your high standards. Which criteria were especially important in the development process? Robert: Since each of us will have about 60-70 kg of equipment at the start, the weight of the sled was a deciding factor in avoiding any extra load. We achieved that thanks to our partners. The sled weighs around 12 kg with all of the components – that is super light. To compare: a standard double portaledge, which can only be used for sleeping, weighs 9 kg. Klaus: Given the conditions on Baffin Island, when developing the fly (the tent over the sled) it was important that it comes with very good wind and weather protection. The material needed to be completely robust and tear-proof, since it would definitely come into contact with the rough rock face. Since the sled was custom-made, we couldn't use a standard fly. Here, GORE-TEX and Marmot were extremely helpful with their know-how.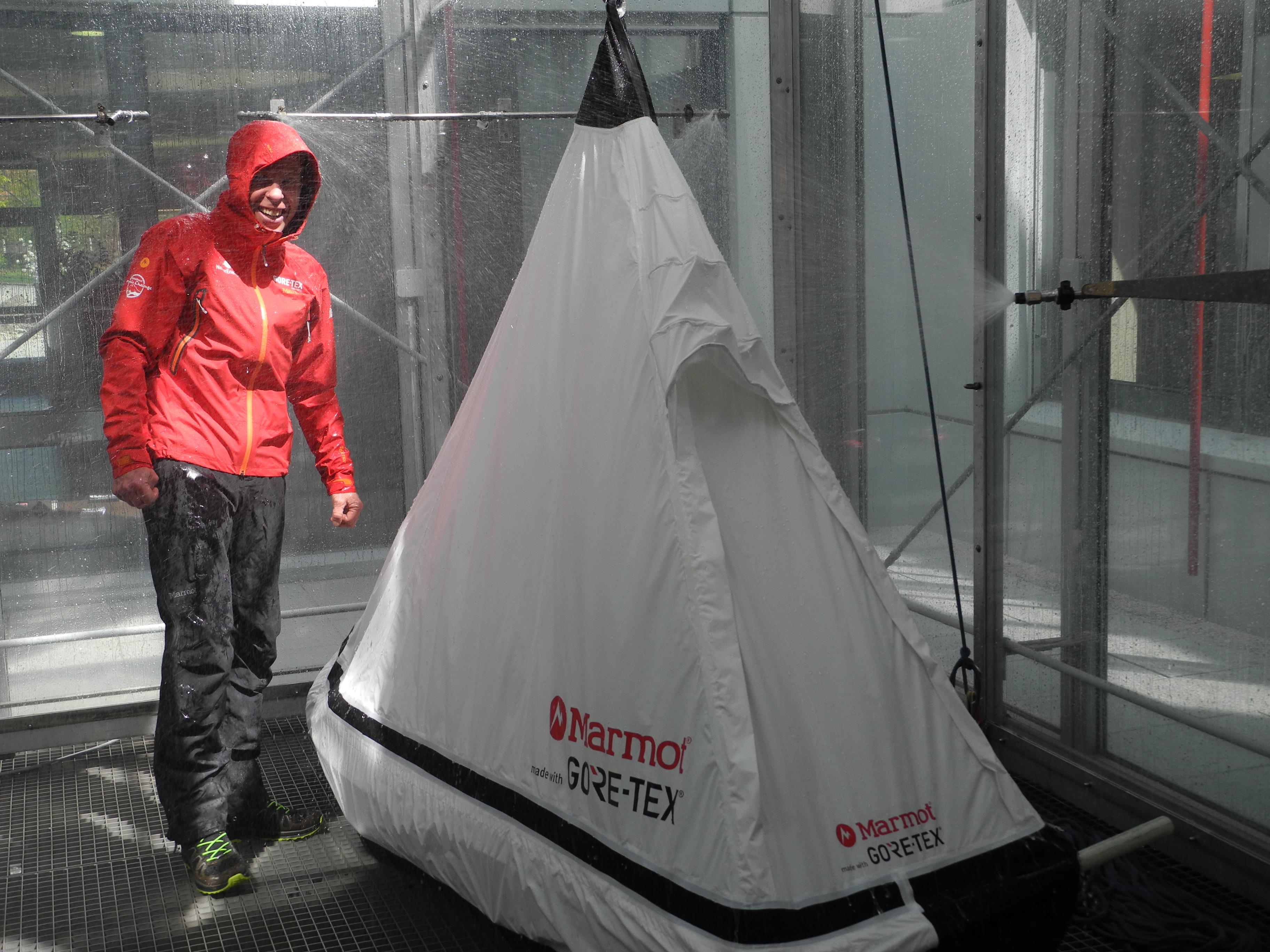 What have you learned from your last expedition that is helpful now? Robert: Naturally, you learn something from every expedition; you become mentally stronger. From the last Baffin expedition, we learnt how important the team is. That time, there were 15 of us, some of whom were there just for the documentation. This time, every single one of us shares the same desire: to reach and successfully climb the wall. In that way, the dynamic and feeling of solidarity is totally different. We need to work so well together in order to support each other. A small team, a new route, a different time of year. What will be the biggest challenge? Stefan: The first problem will be keeping to schedule, to get everything to the island on time. Logistically, we know that all of our baggage will arrive to the town Iqaluit. For the last leg, we fly with a small propeller plane to Clyde River, but it isn't clear if we can take all three sleds and all of our bags at once. It's possible that everything is pushed back a week because there aren't any flights. Klaus: For this expedition, I won't just be taking pictures, but for the first time, I'll be filming too. The biggest challenge for me will be capturing everything as best I can. There's much more data than with just pictures and I will need more power supply. On top of that, we'll have a drone with us – just another exciting challenge. Robert: You really test your limits physically and mentally on an expedition like this. Each of us will have moments after a long, exhausting day, when we just don't want to cook dinner or build a polar bear fence. In exactly these moments, it will be important to stick together and support each other.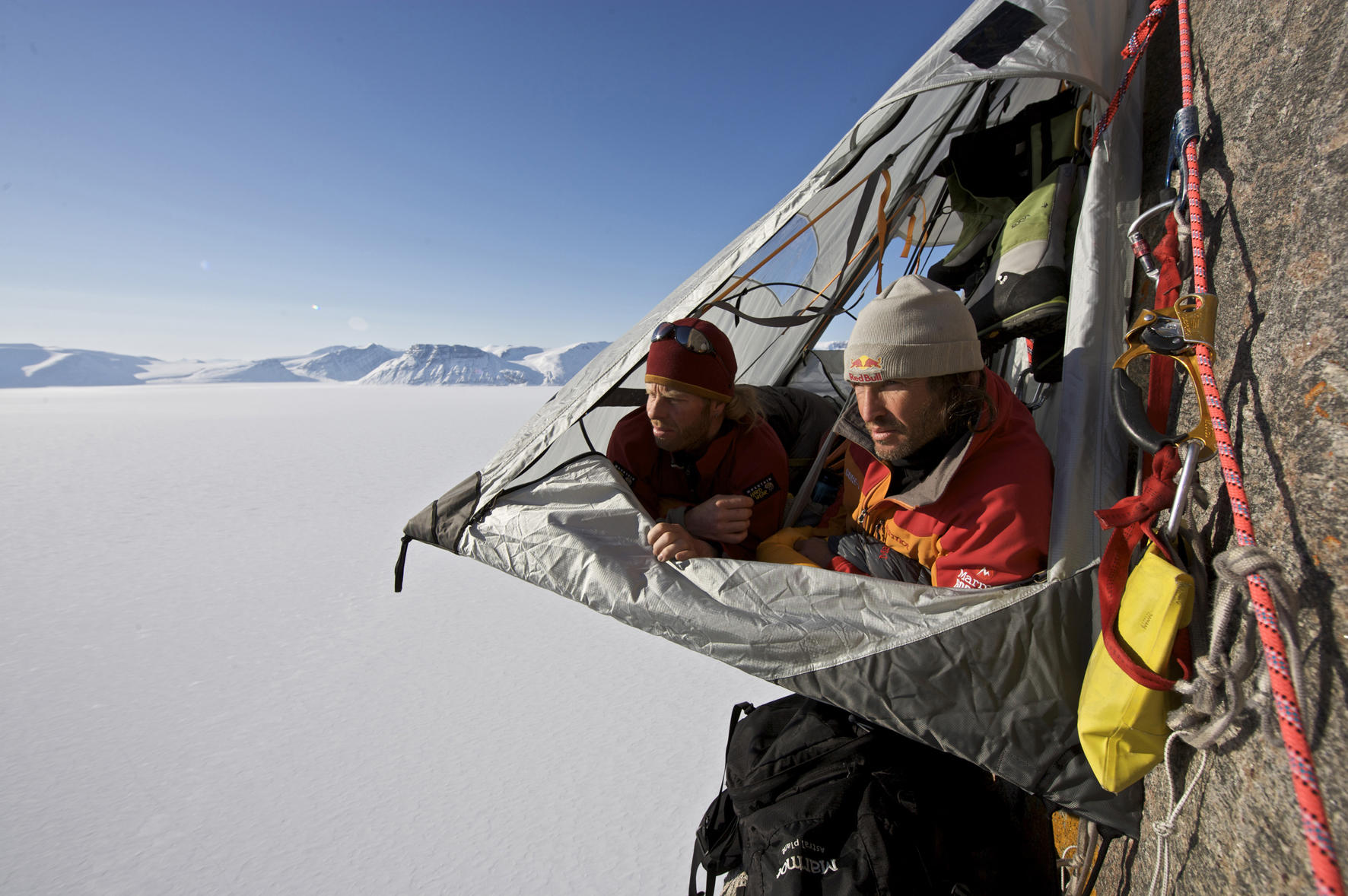 Klaus: The biggest unknown will be the weather. When we get to the wall, we hope that we still have a layer of snow, but what exactly happened in the fjords with ice, or melt, that we'll only see when we get there. Even the conditions on our return could be new. It's possible that there's a crack in the ice every 200 meters, or that we need to cross channels or go around them. It's all possible with our multifunctional sled, as long as we stay on schedule. Robert: Yea, but that's what's so exciting! Adventure has to involve a journey into the unknown. If you knew exactly what awaited you, if you knew how to deal with everything, it wouldn't be an adventure. Even on the climb – we know there are a lot of great walls, but which one we actually choose will only be decided then. That's pure adventure!