Three years ago Daniel Jung was still a very successful mountain biker. In 2015 the man from Italy's South Tyrol changed disciplines and swapped his bike for a pair of running shoes. The 34-year-old multiple-discipline athlete is now one of the best trail runners in the world. He's also the latest newcomer to the team of GORE-TEX athletes. Johanna Stöckl met up with him for an interview.
You were born in Schlanders, in the province of South Tyrol in northern Italy, you now live near Naturns, which isn't that far away. To what extent do you think that the South Tyrolean mountains have influenced you as a person, and as an athlete? Daniel Jung: My grandfather worked as a cowhand in the South Tyrolean mountains and, as a child, I spent a lot of time with him. Fairly early on in life, I discovered how much the mountains meant to me. I suppose you could say, I grew up with them. In other words, you've always been sure-footed running over off-road terrain? (Laughs) Yes, as a small boy, I always ran everywhere, uphill and down dale! I often ran along behind the cows and, as you probably know, cows never seem to take the direct route. But seriously, I do think that, as an athlete, my childhood spent in the mountains got me off to a good start. You came to trail running fairly late in life. Up until three years ago, you were a mountain biker, competing regularly and successfully in races. Why did you change disciplines? (Laughs) It wasn't the first time that I had changed sports. From the age of 7 to 21, I played football. I was mad about it. Then I had a kind of time-out. Other things became more important: going out, meeting girls, parties. At that time, my father and my brother were keen mountain bikers, so I decided to give it a try. I liked the sport immediately and was soon competing quite successfully. After about 10 years, I noticed that my enthusiasm was wearing off. I wasn't as passionate about it as I had been. I needed a break from mountain biking and started trail running as an alternative. It fascinated me right from the start. It's the freedom of the sport that appeals to me. I love it.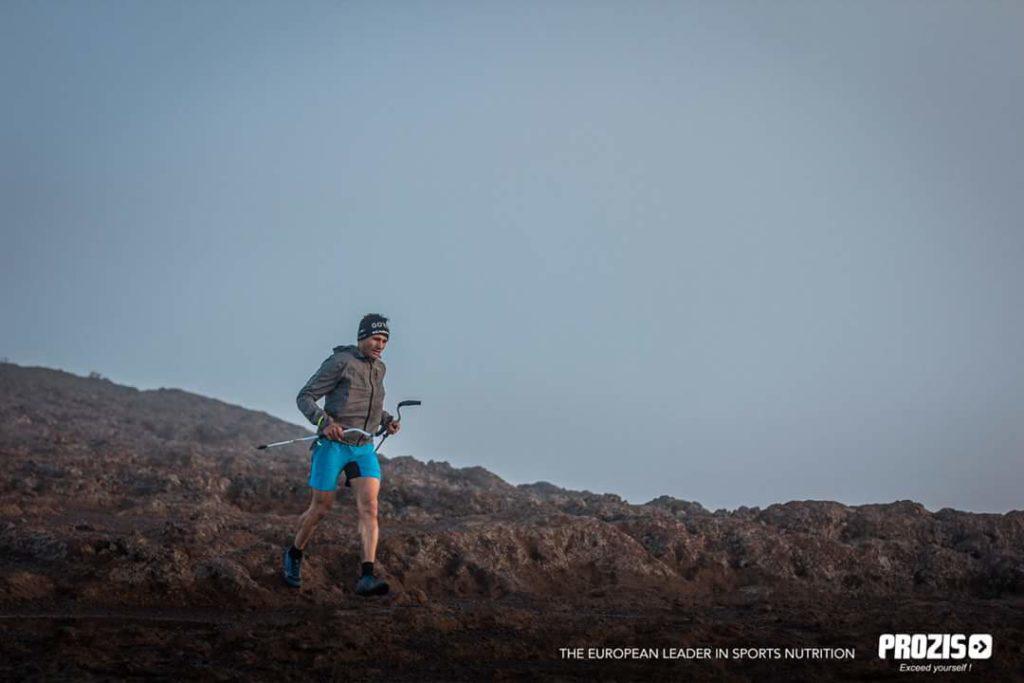 Very few rules, hardly any officials, no referees, no purpose-built trail centers: your domain is the great outdoors, surrounded by the wonders of nature. Is trail running a freestyle sport? Yes, that's exactly what it is. That's its great appeal. Mountain bikers need to find suitable trails. If the climb is too long or too steep, you have to get off and push or even carry your bike. Trail running has virtually no limitations, especially not for athletes who like running over the technically challenging terrain. You decide on your own route. You're not monitored by a coach standing at the edge of the pitch. Trail running is one of the very few sports where you make all the decisions. That's what I call maximum freedom. You only started trail running three years ago and you're already up there with the best in the world. When you're running, are you able to draw on your experience of mountain biking? Yes, I do think it helps. My career in cycling has definitely meant that I've built up considerable muscle mass and physical stamina. That makes me faster on steep gradients. However, when I'm running across flat terrain, these muscles are more of a hindrance, making me slower. On the other hand, I think that when I'm running, I have a good eye for the best line, because that's something you have to be able to do on a mountain bike. Generally, I think that I quite simply benefit from having done a number of different sports over the years. If all you do is run, for 15 years of your life, at some point your body won't be able to cope with the one-sided strain anymore and your enthusiasm will wear off. What's your favorite distance, what type of trails do you like best? What sort of terrain are you fastest on? I run my best races on technically demanding trails, between 50 and 120 km long, the steeper, the better. I'm strongest on the downhill sections. Anything less than 50 km is too short and fast for me. I'm a bit like a diesel engine that takes time to get going. But once I've got going, I can keep going at a good pace over long distances. Extreme races lasting several days are not for me. I would say that my limit is about 160 km with 10,000 m of vertical ascent. That's the distance I'm going to try next year.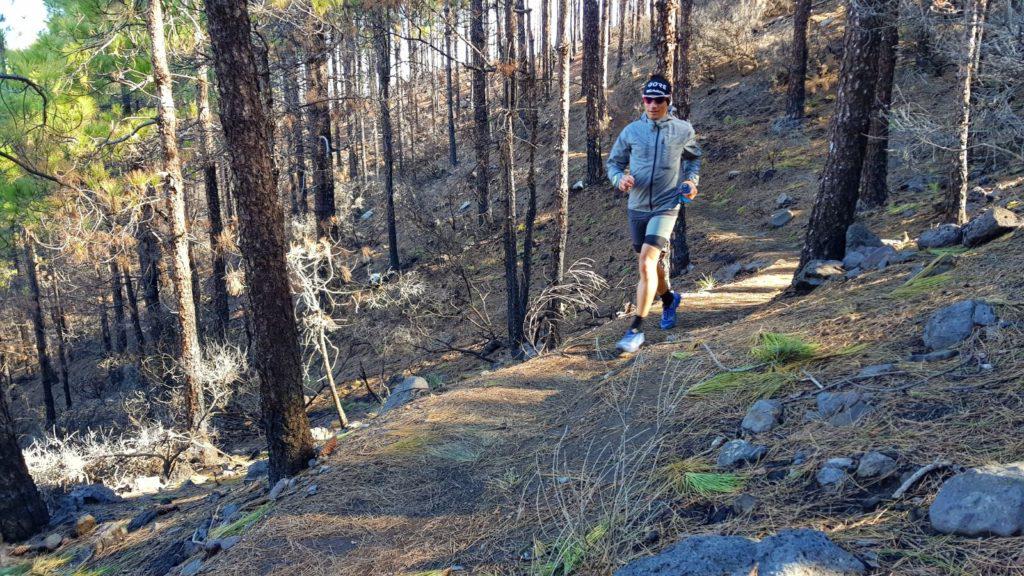 Will that be your longest race so far? Yes. It's called the Südtirol Ultra Skyrace and is 121 km long, involves ascents totaling 7,500 m and will take about 17.5 hours. Is it possible for world-class trail runners to live on what they earn from their sport? If there's any prize money at all, it's not much, usually just about enough to cover your travel expenses. 2018 is the first year in which I'll be able, for the most part, to earn my living from sponsorship money. However, I still need to work as a bike guide and I also have a job in a sauna complex. Although, I do actually really enjoy both of these jobs. Perhaps at some time in the future, I'll be able to truly earn my living from my sport. Does that mean that when you have to travel to get to a race, you pay your own expenses? There are a few races, typically ones that are not yet that well established, to which the top starters are invited. At World Cup races, there's hardly any support because more than enough top runners want to compete in them. In other words: at the end of the year, all my money has gone. What's the fascination of ultra running? What makes you want to do it? When I first started trail running, I had tremendous respect for anyone who could manage 40 km. I thought it was madness. But then I started to notice that the longer distances were actually my thing. When I competed in my first ultra-marathon event, I felt good right from the start. Over the ultra distance, you really get to know your body. It's a continual up and down, not only in terms of the terrain, also physically. There are moments when you feel awful, soon afterward you might be feeling great again. It's an emotional roller coaster. Plus, it's fascinating to find out what your body is capable of. I love running at the end of the day, as dusk falls and night begins. I also love running through the night. At ultra events, you also have time to look around and enjoy the magnificent scenery that you're running through. So, part of the pleasure is having the time to stop and take a photograph? (Laughs) No. You don't stop to take a picture while you're racing, but that doesn't mean to say that you can't enjoy the surroundings. That's something you don't have time for on shorter runs. You run at full speed right from the start! I really enjoy the atmosphere. That's one of the main reasons why I like competing in ultra races. You get to know areas of the world you've never been to before, and you get to know so many nice people. The trail running community is very close-knit. I've got a lot of good friends in the trail running scene. (Laughs) I have a clear policy when it comes to deciding which races to compete in: the race must always be longer than my journey there.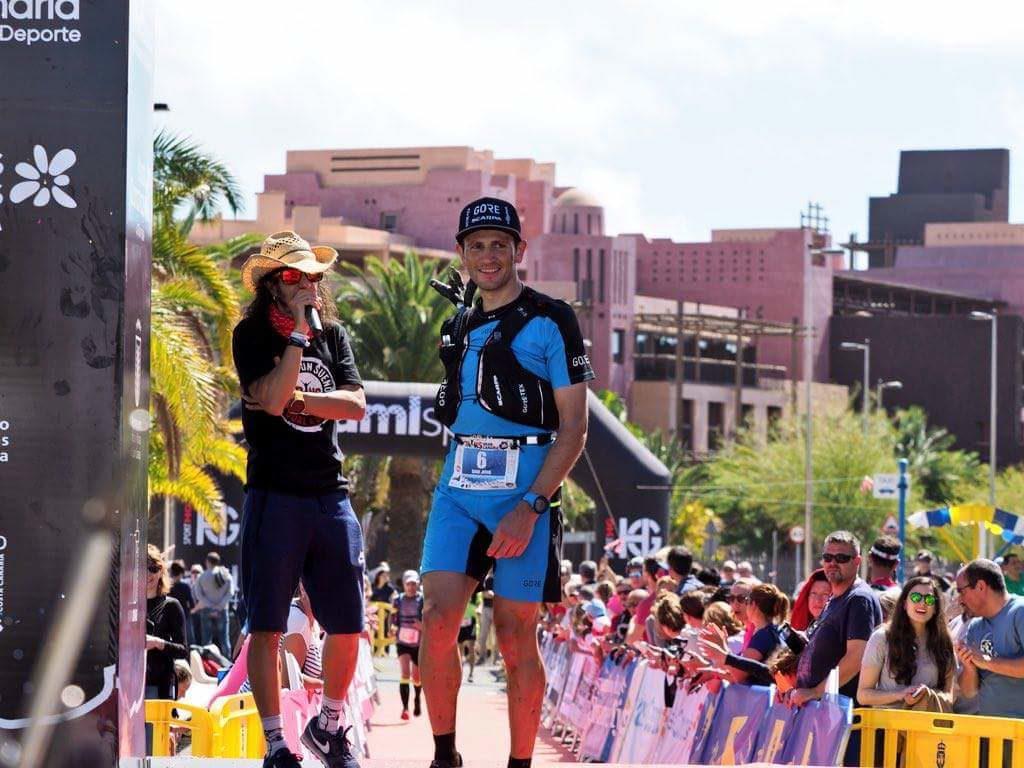 As far as training and regeneration is concerned, how do you prevent all that strain and physical exertion from taking its toll on your body? I don't stick to any specific training plan. but what I do do is listen to my body. Especially when I'm training. If I'm not feeling good, I take it a bit easier. If necessary, I'll even turn back. When I'm working out I make sure that my regime features a wide variety of sports. I still do mountain biking, I go swimming and have regular saunas. In winter I go ski mountaineering, indoor climbing and, once a week, to Pilates. Each sport trains different parts of my body, so I'm not just working the muscles that I need for running. Obviously, I also do strength and stability exercises, as well as regular workouts to improve my balance and get my tendons and ligaments in good shape to tackle the hills. Eating the right food supplements is also important. You quite simply cannot eat enough normal food to replace what you take out of your body. You need to consult a doctor and go for regular check-ups. So have South Tyrolean dry-cured ham, dumplings and wine been taken off the menu? There's nothing I don't allow myself to eat. I sometimes even run for an extra hour so I can go home and eat a large helping of dumplings. I eat almost anything: ham, dumplings, pasta, pizzas, chocolate, crisps, sometimes even junk food. The way I see it, my body also gets energy from unhealthy food, and sometimes even needs the extra calories that unhealthy food contains. What do you do in winter? I live in the Vinschgau. That's in the western part of the province of South Tyrol in Italy. A lot of the surrounding mountains have the word "Sonne", which means sun, in their names, for example, the Naturnser Sonnenberg and the Latscher Sonnenberg. On these south-facing mountains, you can even run in winter. The ground virtually never freezes and the snow never settles for long. So, I can go running and biking there all year round. Although, I also go cross-country skiing and ski mountaineering.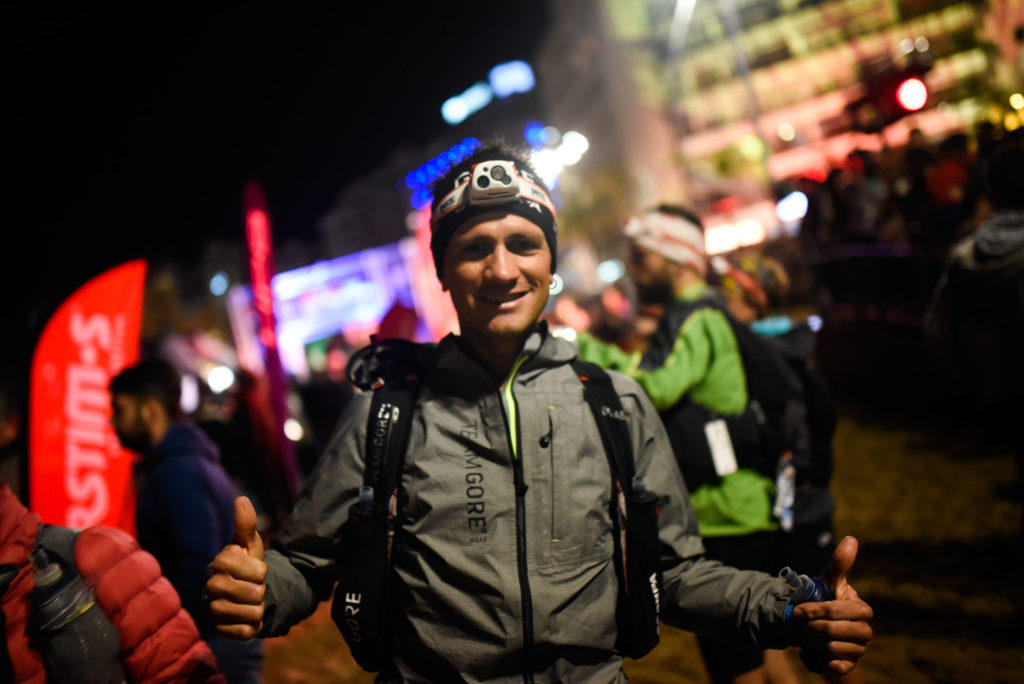 Last year you ran the Berliner Höhenweg (94 km with 7,000 m of elevation gain) in a record time of 18 hours and 11 minutes. Was that a private project? The Berliner Höhenweg is a steep, extremely technical trail. At the same time, it's a great opportunity to train your endurance in stunning scenery. It's an effective way of getting your body prepared for long-distance races. Who would want to run up and down the Sonnenberg ten times! That's why I like running on circular hiking trails, particularly along ridgeways, for example, the Vinschger Höhenweg or the Meraner Höhenweg. A friend of mine, his name is Peter, lives in the Zillertal in Tyrol in Austria. For ages, I had been meaning to visit him for a few days. Then I suddenly realized that the Berliner Höhenweg is in the Zillertal! So, I decided to combine a couple of days' holiday with a personal project, hoping that the weather would play along. This year we're planning a big project with GORE-TEX. All I want to say at the moment is that it has something to do with simply setting off and running as far as your legs carry you – without all the stress of racing. That's the sort of challenge I love. Talking of racing, what's your plan for 2018? How many endurance events can you race in a season? I have to admit that I probably ran in too many ultra races last year, about one race a month. This winter I noticed it had been too much. I've decided to take the logical step and only run in two or three races over 100 km this year. The other races will be between 50 and 75 km. I'll be doing less this year. (Laughs) But then I'll run faster!