'Old-school', that's how Stefan Glowacz describes his relationship with social. The 51-year-old reveals how he feels about Facebook, Instagram, and Twitter in the following interview.
Stefan Glowacz: who is he? A climber, brand, or entrepreneur?
Stefan Glowacz isn't a brand. I don't see myself as a product. First and foremost, I'm an athlete and adventurer. And, of course, I'm also an entrepreneur as I manage my own company, Red Chili.
What do you think about PR?
PR is important to me. Yet it has undergone massive changes in the past years. You can't just have good ideas and stories and develop them for print or online press anymore. You also need to consider your social media presence. That's why I work with professionals on it. Up until recently, this meant PR agencies, but now I've got my very own, small editorial team which has also been taking care of my social media presence of late.
Does that mean you're not the one behind your Facebook page?
That's me alright, I just have help with managing my presence, that's all. I didn't grow up with social media: you could say I lack that content creating gene, to a certain extent. That's why I rely on a freelance editor who supports and instructs me, expresses my ideas, and chooses the best time to post. You'd be surprised at how scientific it can all get! I personally answer the questions my fans put to me, which is why they have to wait a bit.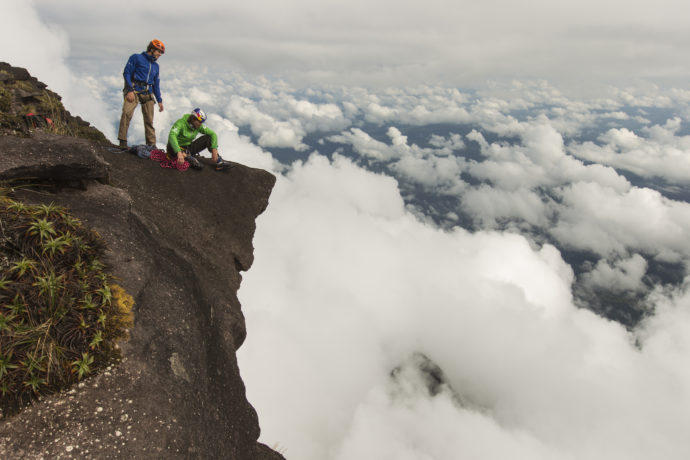 Do you think about your online presence when climbing or going on an expedition?
If I spot a great sunrise while climbing, I enjoy the moment and don't even think about snapping a picture of it to share it later on Facebook. (Laughs) However, I do get regular reminders about it from my mini editorial team on our Whatsapp group.
What do you like about social media?
The direct contact with your community, the interaction. I receive the most diverse requests on Facebook. Some followers want to know about training or equipment, others want me to answer some questions for a seminar, while others want an autograph. I love that kind of exchange. I can also publish my own content on social media without having to petition a magazine or newspaper for an interview. I control my own medium. I regularly ask myself what I would like to convey. Who is Stefan Glowacz and what does he stand for? What's so beautiful about this medium is that I can shape it myself.
Do you also follow what goes on in the climbing scene?
That goes without saying, also because I get current information directly from the source. Who is hiking around where? Who's injured? What's going on in the scene? If I were to read these things in newspapers or magazines, I'd read about them when they'd be over.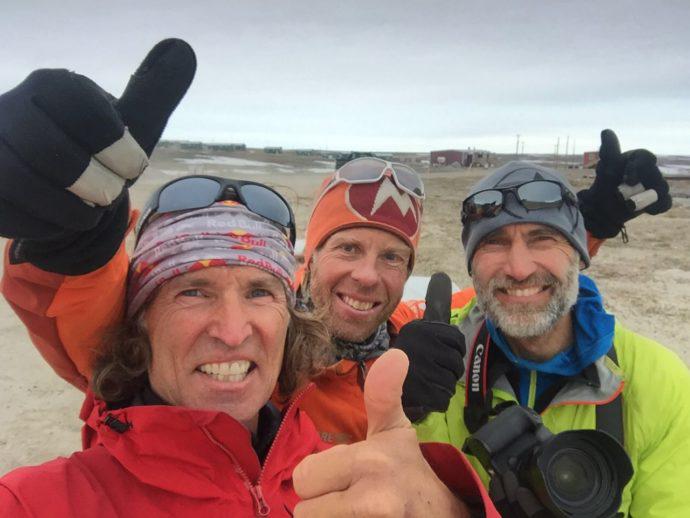 Since your colleague Chris Sharma has become a father, he often posts pictures of his daughter and wife. Both those pictures and the striking climbing ones receive thousands of likes. Why don't we see more of your private life on your account?
I belong to a generation which didn't grow up by sharing everything. There are clear boundaries on social media for me. Maybe my community is interested in family pictures, but I don't even consider that. I'm ready to offer a glimpse into my private life now and again but I don't want to reveal everything.
Skier Felix Neureuther has a very amusing, refreshing and entertaining online presence. He posts funny holiday snapshots and every fan knows his dog, Buddy. Is this kind of storytelling all hype or does it represent a Holy Grail one should aspire to?
Felix has a great and fun way of presenting himself on social media. Then again, it all boils down to age in the end. That's what it's all about: finding good content which works for you. Everyone who follows Chris Sharma and Felix Neureuther know they're respectively one of the best climbers out there and a great skier. Social media allows fans to discover more. The glimpse behind the scenes is extremely attractive: personal stories can be relevant. Hype or Holy Grail – what's emerged is that having a social media presence has become indispensable for every professional athlete.
Alex Honnold reaches 420,000 people on Instagram alone. David Lama has 110,800 fans on Facebook. Climbing legend Glowacz seems to be lagging a bit behind with his 22,500 fans on Facebook. How do you deal with it?
In a very relaxed manner. Obviously, it's interesting to see how successful some athletes are on social media. I do think about the reach of my posts, but I won't bend over backwards to reach another 10,000 fans.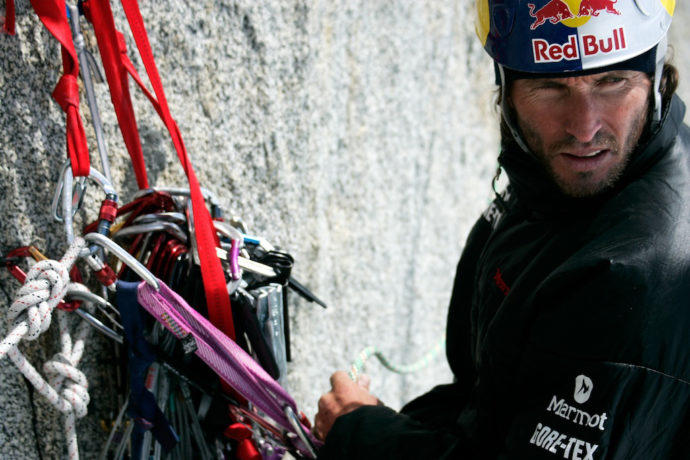 Would Facebook have been a good medium back in the day for Reinhold Messner and Wolfgang Güllich?
Wolfgang Güllich wasn't just the best climber of his times, he massively shaped and developed this sport. Güllich was relevant because he took a stance and was outspoken about it. I can picture him using social media as a mouthpiece for his opinions. His friend Kurt Albert, on the other hand, couldn't care less about it. The only thing that mattered to him was climbing. Reinhold Messner was also an important figure in alpinism, definitely not someone as reserved as Loretan. People who polarise and represent an opinion come across more forcefully than others. Adam Ondra will surely take climbing to a new dimension, but as far as his opinions are concerned, he barely gives us anything to work on.
Are the number of followers the new currency of sponsors?
Definitely. If someone like Honnold boasts 400,000 followers on Instagram alone, he becomes an extremely powerful mouthpiece and communicator. Being an 'influencer' is extremely interesting to partners in the industry.
Do partners such as Red Bull, BMW, Marmot or Gore require you to work on reaching a certain number of people?
No. My partners have been working with me for some time now. If, however, I wasn't on social media at all, that would be problematic.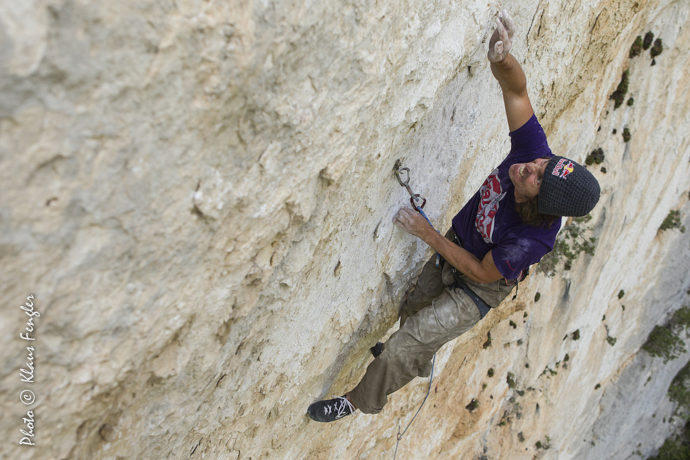 German industry magazines such as Alpin, Bergsteiger, Klettern or Climax have a circulation of about 30,000 copies. Right now, you have 22,500 fans on Facebook. Are printed materials for you, as an athlete, still important?
These publications are important to me, of course. However, as far as pure news is concerned, I don't only rely on that type of medium. All you need is a post on Facebook. My social media content reaches nearly as many readers as the print circulation does, which is great, really. I can manage targeted content on my channels as well as publish real-time posts.
Do you believe printed media is still relevant?
I publish a print magazine myself. With Allmountain we're walking on a path where outstanding quality is key: we offer interesting topics, exciting and extensively researched stories, high-quality pictures, and it is graphically sublime. Quality will out. Good printed material will survive for quite some time yet.
What do your 20-year-old triplets think about your social media activities?
They follow what I do and are my consultants of sorts, as they grew up with social media. A good social media presence needs authentic content and the right lingo: one which works for me. I'm not 20 anymore. Getting social media, another form of art, if you will, right means finding your voice.