In just 266 days, he conquered more than 600,000 vertical meters across 71 mountains – playing at an entirely unique level of performance. Sebastian Huber talks to Greg Hill.
Greg Hill is a phenomenon. The list of his successes and performances on skis and in mountains around the world is impressive. To enumerate all of his records would never fit in this space, but two total highlights of his performances must be cited to start off:
100,000 vertical meters in a month (March 2014) without doubling back over the same routes at anytime.
2 million feet of vertical (more than 600,000 vertical meters) over a year, equal to more than 1,600 vertical meters every day.
What drives Greg Hill to such incredible feats and how does a person function after these records?
I took advantage of being able to take Greg aside at the GORE-TEX Experience Tour at Lofoten to ask him a few questions.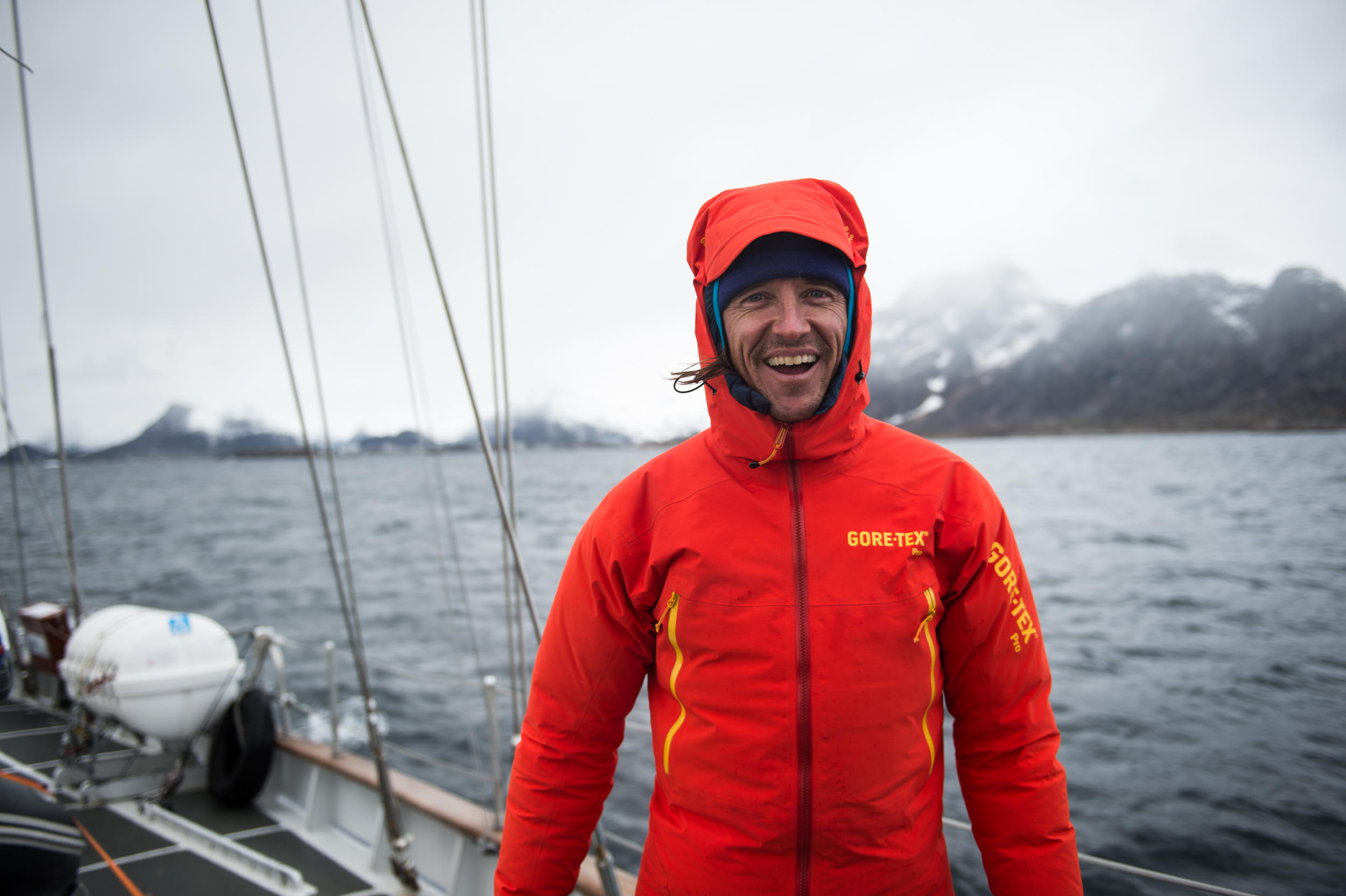 Greg, The total vertical meters you amass every year is amazing. Still, compared to the typical ski mountaineer normally seen in Europe you seem to (still) have a strong focus on spectacular and steep descents. Could we perhaps call you an extremely fit free rider? If being a free rider involves bucking big cliffs, that's not me. If being free rider means you do backflips, than is not me. However, if a free rider is someone who loves exploring mountains, who understands that fitness can mean more great lines in a day. If it involves going fast down mountain faces, that's me. Early on, I understood that fitness equaled more adventure in the mountains, more powder turns...more summits...more amazing moments. When I lived in Whistler, British Columbia, in 1999 I started to train myself to be faster. At the time I was fit but not efficient, and I had absolutely no mountain sense. I yearned to become in tune with the mountains and to develop a fitness that could make me a good partner. 1500 vertical meters was a huge day for me, and I can guarantee that I was exposing myself to far more risk than I needed to. I immediately enrolled into a weeklong avalanche course and proceeded to take guides courses and search out mentors to teach me the ways of the mountains. Meanwhile, I was also running up and down mountains with these new tools, developing my own mountain sense. What is so special about backcountry skiing and ski mountaineering to you? To me the major draw of the mountains is what I call 'Mountain Sense'. It is a development of understanding, a way to walk around in the mountains. It's a lifelong goal and one that keeps me enthralled with mountain travel. This mental aspect combined with the pure freedom of skiing down untracked slopes makes backcountry skiing extremely addictive.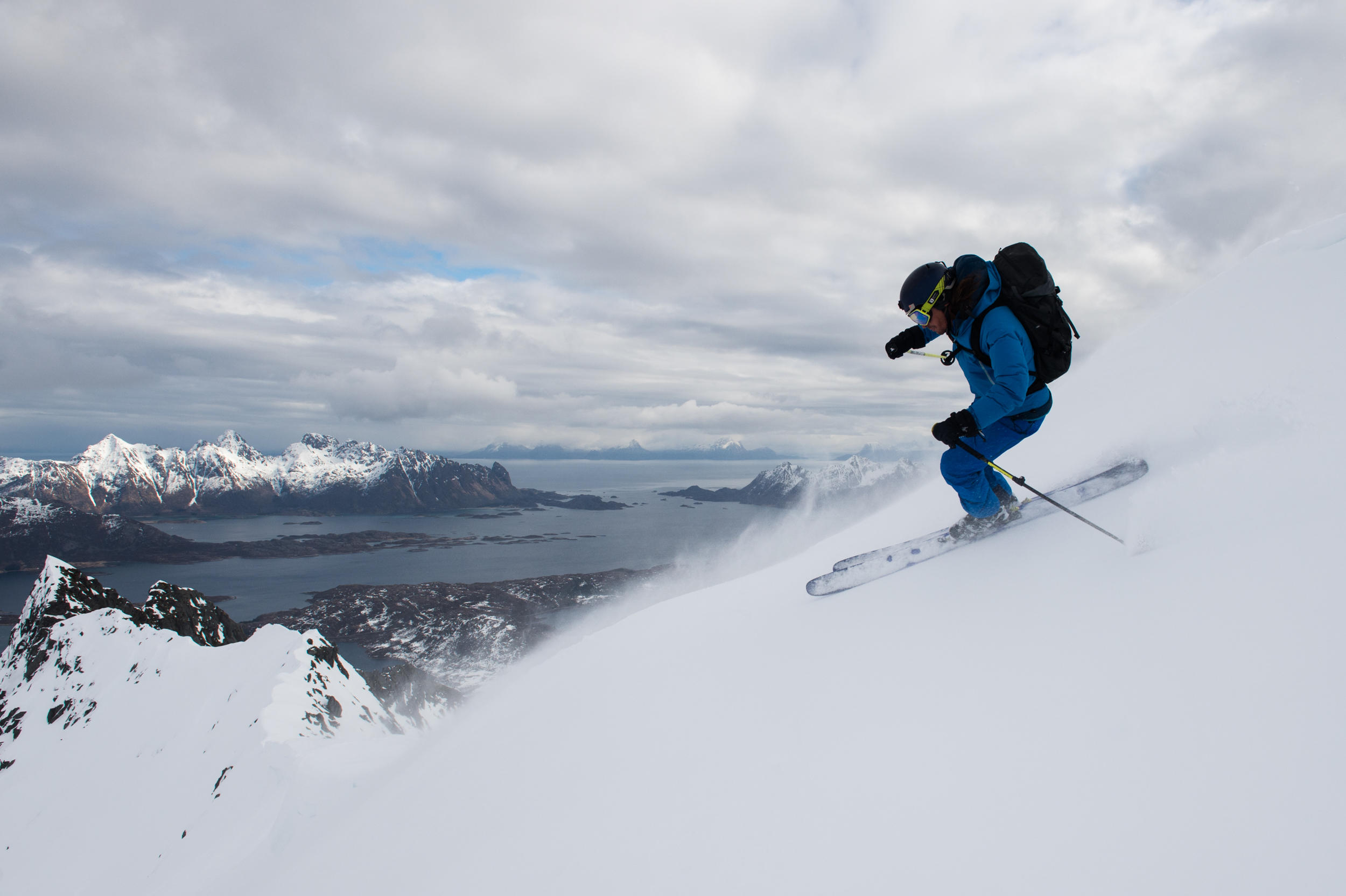 Do you have a particular training routine, that is, is there any secret behind your performances? I keep as active as possible, getting out at least five days of the week. Stretching at home is a key to keeping a little limber well. I eat as well as possible, but don't restrain myself since endurance sports are the best excuse for eating a lot. You have two children. Did you alpine adventures change after that? Did you get more cautious when it comes to descents? Having kids changed me a little, but I have always been truthful to myself about the reality of mistakes in the mountains. An error in the mountains would affect a lot more than just my own well-being, and I take mistakes very seriously. Sadly, I got caught in my first major slide after having kids, so they had to hear of my misadventure and watch me healing a broken leg. It's a very tough one, and I feel that as we get older we do become more cautious, but this caution is warranted in the mountains.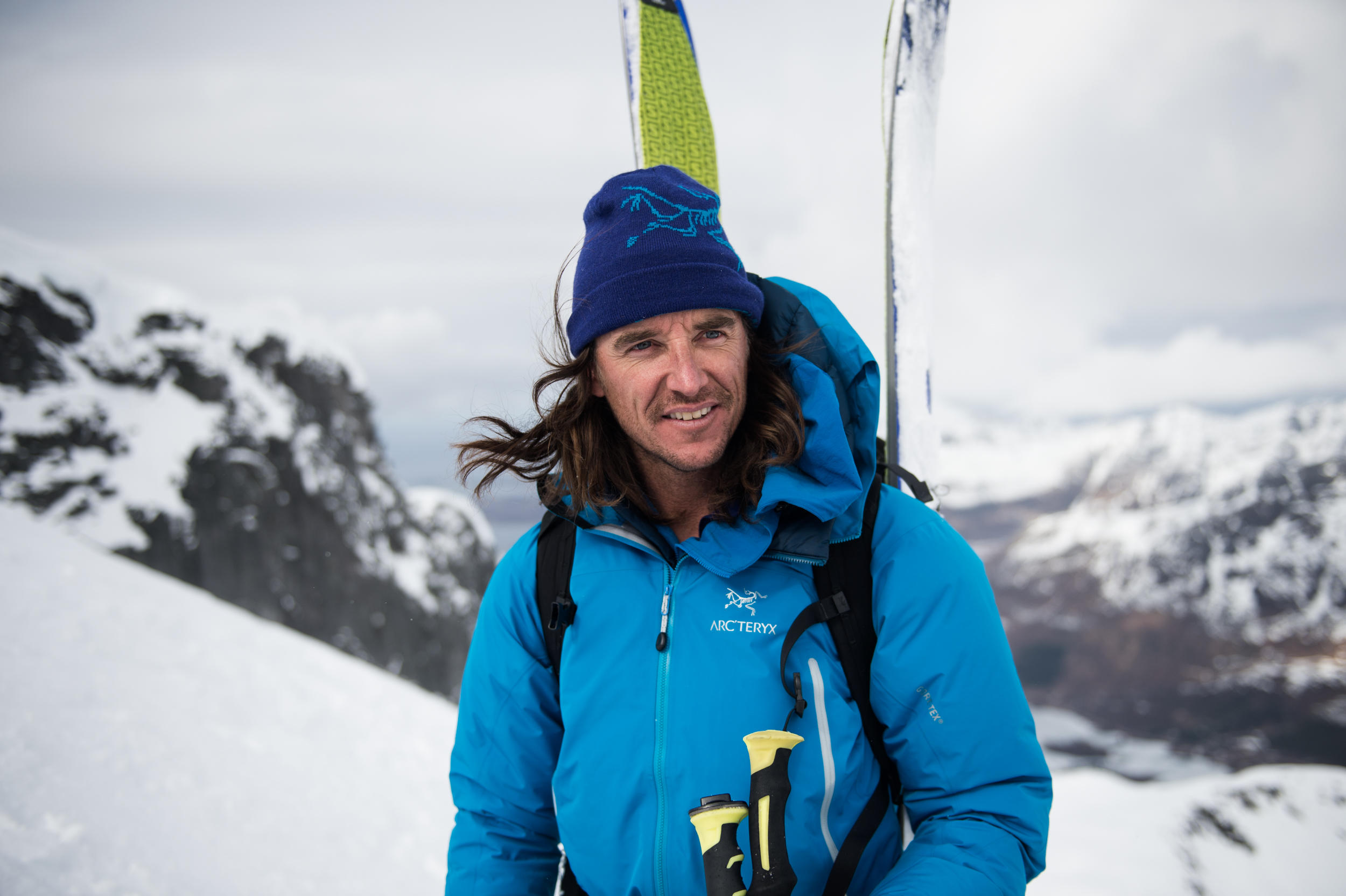 In your presentations, you always tell the stories about how in your earlier years you planted thousands of trees during the summer to finance your winters. Would you still live this ski bum life if you hadn't become a professional athlete? This is a tough one since I have just turned 40, and the reality that I am closer to retirement than high school is daunting. I have always liked the saying, 'Live the life you love', and I firmly believe that happiness is the only true focus in life. For me happiness comes from being adventurous and exploring the mountains and myself. As long as I am always progressing, then my passion will stay strong. What's next? You told me about your idea to run a marathon some day. Do you have other ideas, plans or projects that you want to share? I broke my leg in 2014, as I mentioned, and while I was healing on the couch I realized I had never run a marathon and that it was always something I felt I should do. So, now that I am healed, I am slowly working my way up to a 45k run. In theory, it seems easy but so far it has been a great challenge. I have countless other challenges on my list, such as mountain biking, mountaineering and other pursuits. I do have a project that I am not talking about yet that involves the environment and our outdoor approach to it, but it is still in a developmental phase and I am not ready to talk about it.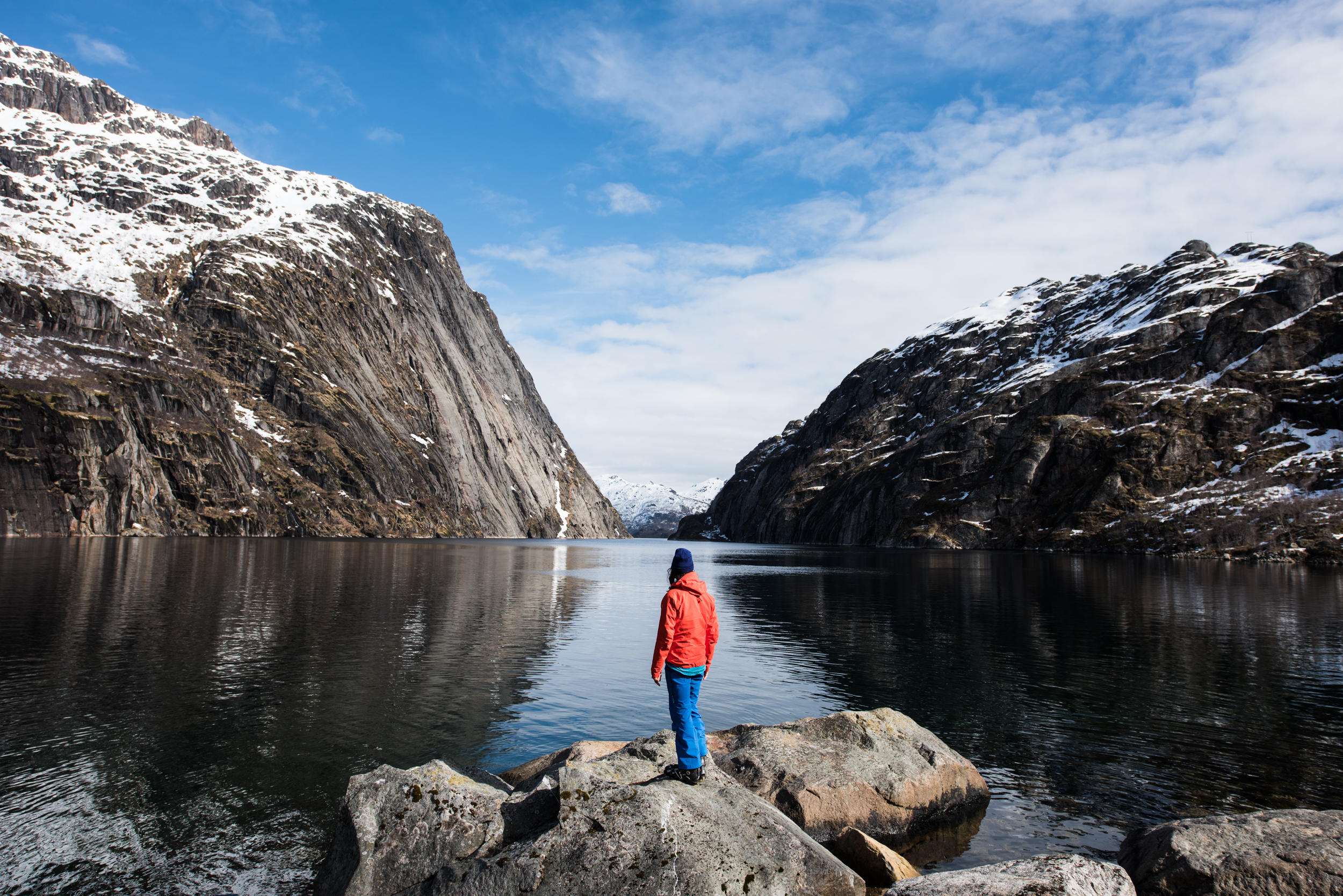 One last question: What is Greg Hill doing when he is 50? 60? 70? Ideally, Greg is a fit older man, out exploring and pushing his personal limits. His 100% is not going to be the same as in his 20's but I can guarantee you he is going to be pushing his limits. Thanks for talking to us, Greg. Good luck on anything you have coming up! More about Greg Hill! All pictures: ©Manuel Ferrigato.