Trail Scout weekend 2: GORE-TEX Transalpine-Run
The GORE-TEX Transalpine-Run had always been on Sebastian's bucket list anyway, so you can imagine just how happy he was when we called him to be our trail scout for weekend 2!
If you're a trail runner, and haven't been stuck in a cave somewhere for the last years, then you surely know all about the GORE-TEX Transalpine-Run by now; after all, it's celebrating its 12th edition this year, with hundreds of runners from all corners of the world flocking to the event to race across the Alps. We've had a bit of an odd summer so far, with snow covering the mountains around Innsbruck – a dream come true for hard-core skiers who whizzed off to Tyrol to continue their ski tours – and it was about to get even stranger. As my mobile phone rang, I had no idea what I was about to sign up for. A voice on the other end asked if, by any chance, I'd be interested in running the 3rd and 4th stage of the TAR with other trail scouts at the beginning of July? What a no-brainer: sure, count me in!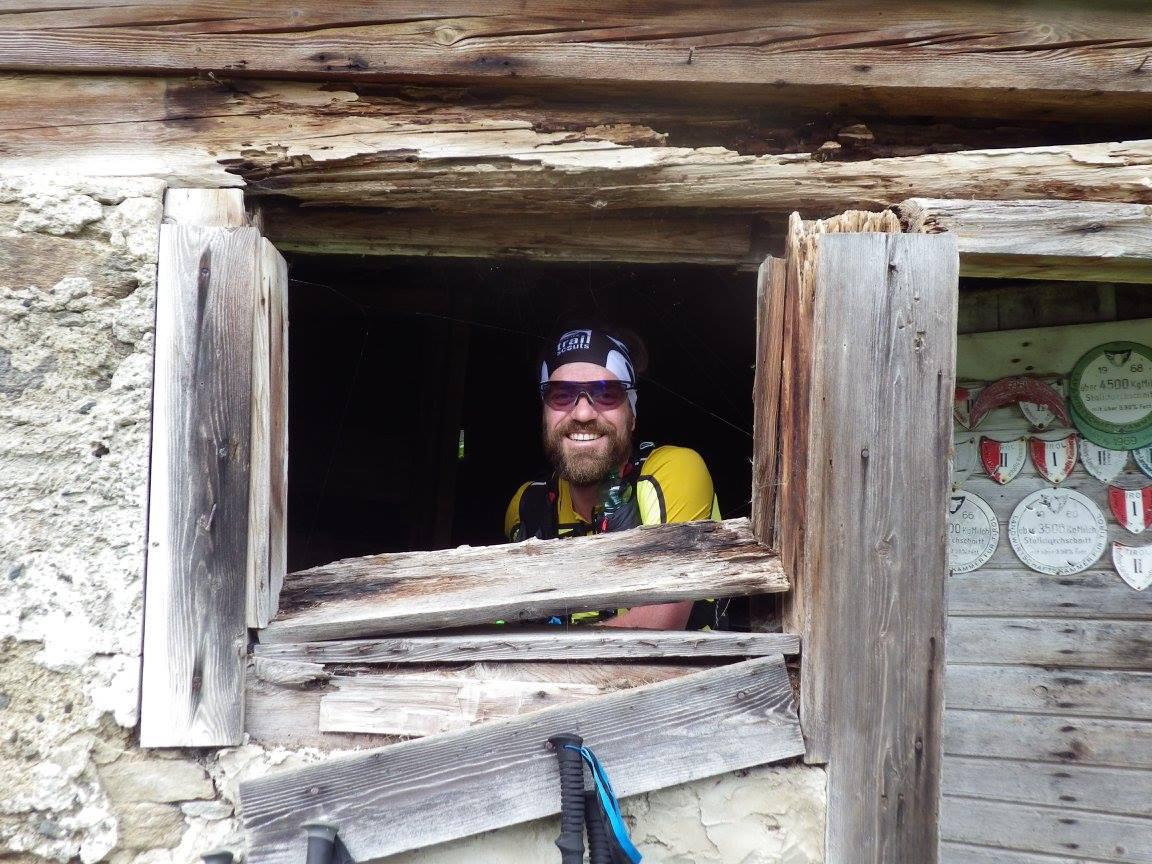 Being the responsible driver that I am, I'd switched the speakerphone function on, as both my hands were busy driving me safely to my destination at the time. This, of course, meant I couldn't go online until I got home… and that's when the penny dropped regarding the enormity of the appealing (so I'd thought) task I'd spontaneously agreed to. A good 48 hours, 75.2 kilometres and over 5,000 metres elevation gain from Imst across the Pitztal valley to Sölden. So, just to get things clear, I'd be running an ultramarathon of sorts on day one, and up glaciers and mountains on day two. Sounds about right! Well, it sounds good, incredibly hard… I don't have to do it, but then again, I really want to. I'm no stranger to ultramarathons, and the Transalpine-Run had been on my bucket list for some years now anyway. Talk about perfect timing then, that I get to run a 'lighter' version featuring just two stages! I'd already run on the Zuckerhütl with Mirco Berner from the winning team back in 2014 but that's about it as far as my points of contact with the Transalpine-Run go. It's not that I've been stuck at home this year, quite the opposite; but the really long races such as the one I completed last year at the Lavaredo Ultratrail (119 km/5,850 m) haven't made it onto my 2016 calendar. Oh well, it will all work out, somehow. During the last week of June, I fell back into the old routine: two leisurely runs, ate loads of pasta, sorted and prepared my gear and constantly refreshed every weather forecast site I know. Looks like I won't get sunburnt that weekend, but then again I don't really have to worry too much about my pale, white skin: I've never achieved – and probably never will – that golden, summer tan. But I digress… (I've packed my sun cream anyway, as well as a motley collection of my favourite energy supplies. Food stations are, obviously, organised during the actual Transalpine-Run, but none are provided during the trail scout weekend.) I used up my remaining holidays, leaving Thursday and Friday for some me-time and 'pre-emptive sleep', as it were, before hitting the road at the crack of dawn to Imst on Saturday. It's just under an hour's drive from Innsbruck, so I could travel on the first day of the run after having had breakfast at an ungodly hour.
Day 1: Imst - Pitztal
We all gathered at the meeting point: locals and 'lowland dwellers', participants of the 2016 TAR and even the merely curious, who didn't want to miss a chance of running an ultramarathon just for kicks. Yeah, right. Don't we all. We bundled our bags in the shuttle, took the traditional group photo, tied our laces and left Imst at 8.30 sharp, with a glorious sunny day ahead of us. The first kilometres were a perfect warm-up: slightly uphill, to then transition to the first harder climb cutting across a forest after five kilometres. Steep, littered with treacherous roots, just what everyone wishes for. Yet every step we took offered us yet another, even more beautiful glimpse of the surrounding mountains.
More of the same followed: the trails gradually took us higher (we even saw snatches of snow-capped mountains!) and the terrain became more technical, with even more of those annoying roots and stones. Simply put: Alpine trail running at its very best! The Wildspitze, Tyrol's highest mountain, unfortunately faded away from our sight as the forecast clouds started drifting in – later than expected, so that was good. Our silver lining was that we only got drenched after completing the marathon distance, even though most of the others had already reached the final downhill stage in the were already in the final downhill in the Pitztal valley. I call that a resounding success! The longest stage of the TAR was behind us, soon we'd be taking a shower, and everyone could still follow the EURO quarter-final match from the comfort of their bed or slouching down, exhausted as they were, on a chair. No guarantee that any of us would actually see all of the match, though…
Day 2: Mandarfen - Sölden
The rain drummed against our windows throughout the night but it had petered out come morning, for the weather was a lot better when we woke up. A refreshing 8°C and mountains shrouded in fog had all the hallmarks of what promised to be a veritable trail adventure! The next stage would take us up high, up to 3,000 metres, meaning we all had an extra layer in our running rucksacks or were already wearing one. We kicked off at 8.30 from the Rifflseebahn cable car on a steep climb which would take us to the Rifflsee lake. It's a shy old thing, but it soon emerged from the bank of fog to properly greet us. We ran back downhill to the Pitztal valley and then continued on a soft climb to the Braunschweig Hut. Its waterfall (and rainbow!) could be seen from afar already. This is where the going got tough: a steep climb to the hut at 2,759 metres. Some stretches were secured with a rope, the trail itself however is rarely exposed and is ideal for running. Other runners passed us by on the way down, shouting that we could look forward to the sun at the top. That was all we needed for one last push – and, lo and behold, we made it up to the sun-kissed terrace of the hut! Next stop: Rettenbachferner, the glacier of the Sölden ski carousel. Wow, what a view! We crossed the glacier smoothly on its edge without any crevasses, and then continued climbing on the snow-covered slope!
As soon as we stepped off the snow we landed on an incredibly flowy single trail, followed by two tough climbs. After repaying our elevation gain debt we could look forward to what Stefan, another participant, described as one of the best stages ever: a nearly never-ending downhill single trail! Stefan then said, 'What a jolly good stage!' We reached our destination in Sölden bursting with happiness and hugging everyone. After a well-deserved shower, however, we had to slowly head back home. What I can say is that I'm even more excited about the TAP now after having seen just some glimpses of the trail! We could end the report about the second trail scout weekend here…but my adventure is just about to start: I've caught the Transalpine-Run bug. If all goes according to plan, I'll take part in the 'real' run and report back to you on the individual stages as a running reporter (or blister-riddled blogger?) Well, guess all I can do now is train – and if you still haven't signed up, better hurry up, because if the remaining stages are anything like this one, then the GORE-TEX Transalpine-Run 2016 will be epic!