GORE-TEX Transalpine-Run – Stage 1
300 teams will cross the Alps on epic trails and over the most beautiful mountains between Garmisch and Brixen. They will run for about 250 kilometres and 15,000 m elevation gain. Sebastian reports live from the event as a participant of this year's GORE-TEX Transalpine-Run.
On Saturday, I was enjoying my train ride down to Garmisch-Partenkirchen, when all of a sudden my phone starts ringing: it's Annette from Gore. From the sounds of it, looks like she's planned a teeny-weeny ambush for me: one of the Chinese teams is one man down, as the other runner couldn't get their Visa issued on time. Registered teams have to turn up as a running duo right from the start, otherwise they would be disqualified. And as the stranded runner, obviously, doesn't want to be flying around half of the world only to be told he cannot compete once in Garmisch, well, how could she put it, maybe I could possibly, if it's not too much of a bother…? Let me give you the low-down: as a solo runner, I would not actually be ranked, and was 'just' there to run and report on the GORE-TEX Transalpine-Run. So, you know what? Why not. The chances of having another German-Chinese team would be pretty slim, if you ask me, so we would probably place pretty high up in the ranking anyway. He spoke English and should be quite fit, otherwise he wouldn't have been here in the first place, right?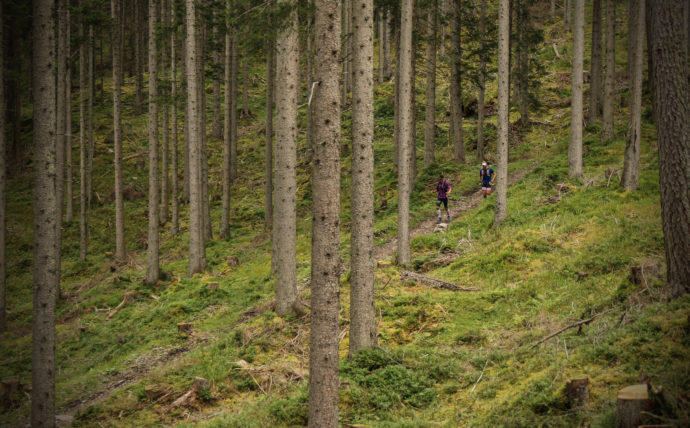 Great, bring it on! We met and chatted during the race briefing and the 'pasta party'. The following day, Xiao Bin and I turned up at the starting line as 'Team Bingo' (don't look at me like that. They'd already decided the name!) at the Richard-Strauß-Platz in the centre of Garmisch-Partenkirchen. The first stage started relatively late, as runners shot of only at 10 a.m. towards Lermoos: 36.7 kilometres and 2,088 metres cumulative elevation gain awaited us until we crossed the finish line in Tyrol.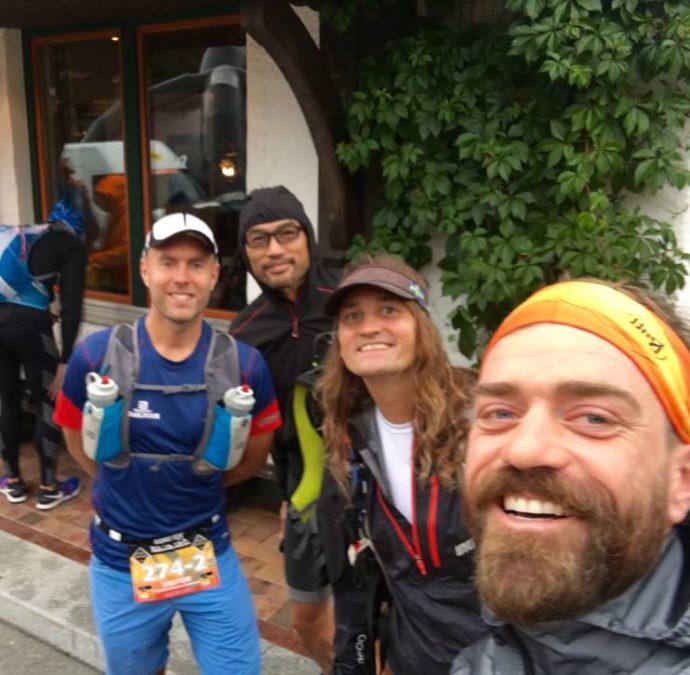 Right from the start, Xiao Bin kept a pretty good pace, probably because he regularly takes part in road marathons (he dropped that revelation nonchalantly as an aside. Well, good to know, I guess.) If he goes on like this, I'll be out of breath in no time! Yet as soon as we reach the countryside and the route gets gradually steeper, our run balances itself out: I'm more used to mountain running and, ultimately, we find an even flow to our run, managing to keep the same pace. Our biggest insecurity has been vanquished: we succeeded in harmonising our running style, even though we'd never met, let alone run together, until that very day.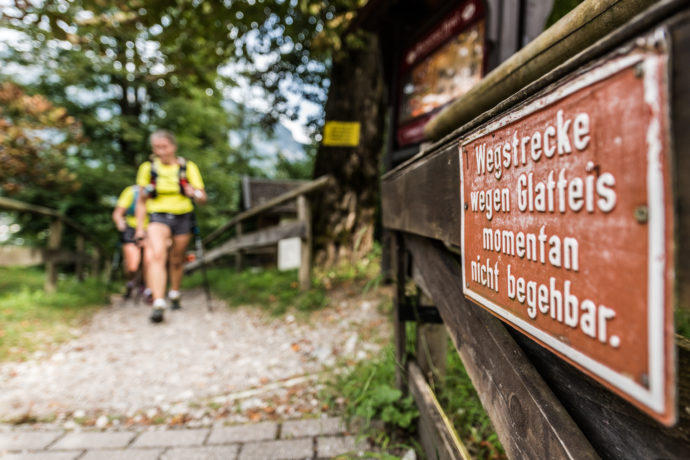 The Transalpine-Run is no leisurely hike, and it becomes obvious during this first stage: the whole gamut of human emotions flash by as we run on the trails. Pure happiness and motivation and smiling faces mix with tear-streaked faces, fear, and doubt. We still haven't ventured up into the mountains yet, however the single trails and downhills can be quite challenging in some points, featuring technical stretches now and again. Luckily enough, the weather is on our side: Sunday started as though it would turn out to be a real scorcher, yet a bunch of lazy clouds drifted by to cover the sun, and the temperatures dropped to more agreeable, running-friendly ones.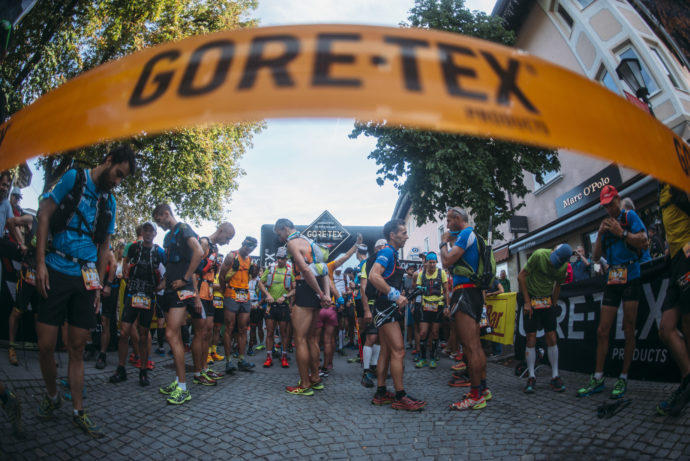 Xiao Bin and I listened to the words of advice of seasoned participants: whatever you do, just don't overdo it on day one! Wise words. We reached Lermoos, exhausted but happy, and confident we would make it to the end of the event! If you were ever curious about finish line rituals, here's a glimpse into what runners get up to: trainers off, change into dry clothes, grab your nearest alcohol-free beer, take a snapshot to commemorate the day, use the Blackroll and sit down on a deck chair at the GORE tent, a quick hop under the shower, and then eat, eat, eat…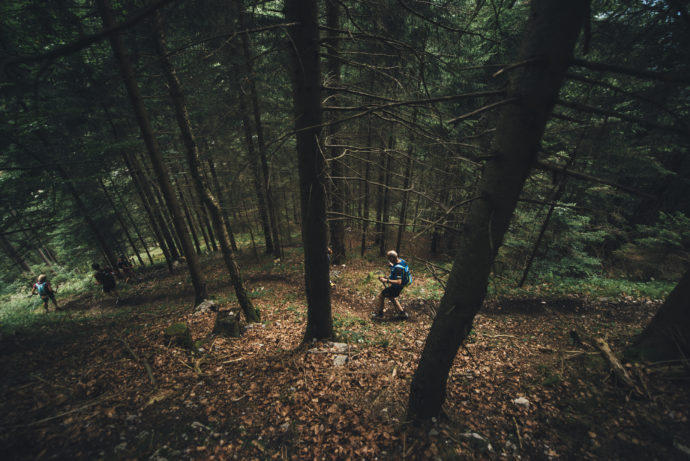 The second stage from Lermoos would take us closer and closer to the lofty mountain range. However, following a weather forecast, we would be running that stage on an alternative route, saving us the effort of some metres in elevation gain before facing the ultra-marathon stage on Tuesday!