GORE-TEX Transalpine-Run: Crossing borders, borderless views
BRIGITTE editor Daniela Stohn ran the second GORE-TEX Transalpine-Run stage as a guest along with six readers – and fell in love
Before
Sometimes it's better to know nothing. When we ran a competition to win six starting places for the second stage, from Lech to
St. Anton
, in
BRIGITTE
this summer, I didn't really realise what I was letting myself in for. 26 kilometres and 1,800 metres cumulative elevation gain? Sure, it sounded bad, but it also sounded adventurous, extreme and challenging. But, as a flatland native, you frankly cannot really judge these dimensions properly (the 'highest' mountain in Hamburg is just about manages 116 metres!). And most of all, you can't really prepare yourself for what's coming. Even though
Salomon
athlete Philipp Reiter, who supported our guest runner group for six weeks via WhatsApp, gave it his all to try and get us in the right mindset for the
GORE-TEX Transalpine-Run
experience. The only thing he couldn't move was mountains.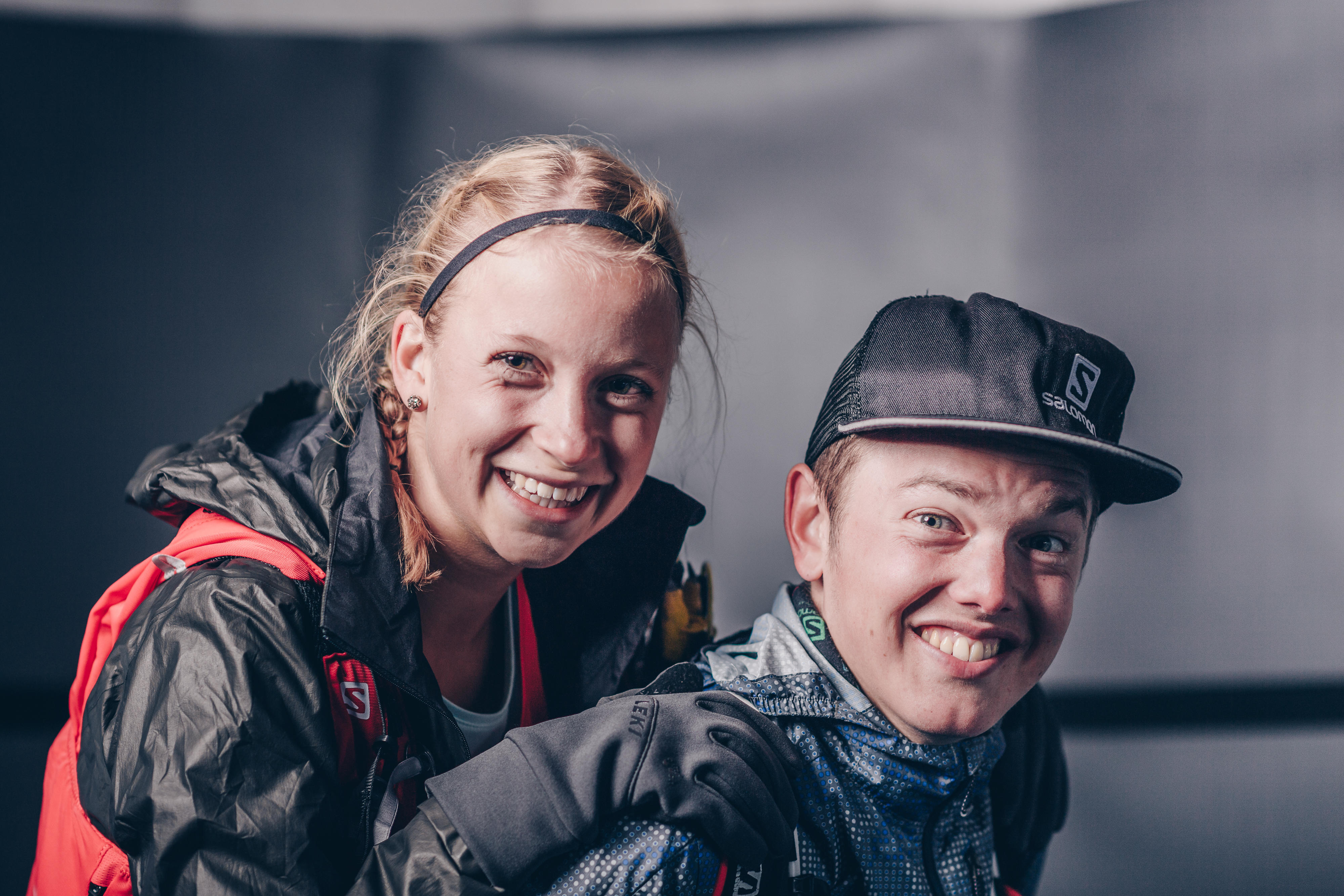 During
They provided an idyllic backdrop as we stood in the starting area in Lech am Arlberg on 4th September in temperatures of about three degrees. We, apart from my team-mate Julie and me, means the three BRIGITTE teams of Frank and Bettina from the Black Forest (both have trail running experience), Nathalie and Lara (colleagues from Rüsselsheim who do half marathons and triathlons together) and Pia and Elke (mother and daughter from Hamburg and marathon finishers). It's everyone's first GORE-TEX Transalpine-Run experience. And everyone apart from Bettina and Frank did their training in flatlands. The thing worrying me more than the 1,800m cumulative elevation gain at this point, however, is the fact that it snowed at the weekend and there's a blanket of white over everything above 2,000m. Have I maybe taken on too much? [gallery size="full" ids="2810,2809,2808"] Happily, I don't have time to wonder as we're off. We complete the first 900m incline up to Rüfikopf easily at a nice fast walking pace. The ground may be slippery and wet, but the blue skies and views of craggy cliffs and mountain ranges are exhilarating. The sun shines down as we run in single file into the snow – more isn't possible. I watch the 'real' GORE-TEX Transalpine-Run runners overtaking me, who already laid down 40 kilometres the previous day. Do they still enjoy how beautiful it is here? Or does it just become normal at some point? I am goggling and have to take care not to fall into a mud puddle as I'm constantly distracted. At the second refreshment station in Zürs, after a long downhill stretch, we have already completed half of the route and still feel fit. Frank and Bettina have long ago pushed forwards, Pia and Elke have fallen back a bit as Pia has a cramp in her calf. On we go past steep slopes and then up a sudden steep incline to the Ulmer hut. Now we just have 600m of cumulative elevation gain ahead of us. I now notice that my leg and arm muscles are tired after all. Much more slowly than at the beginning, we climb up the slopes until we're standing at the top of the mountain with views all around of the Lechtal Alps. So beautiful! [gallery size="full" columns="4" ids="2811,2812,2813,2814"] My personal ordeal is, however, still to come. The last seven kilometres are steeply downhill into the valley to St. Anton. I hadn't had even the faintest idea how much it can hurt to go downhill. My legs don't want to move, my right knee is hurting, my muscles are twitching. Muscles that I otherwise obviously don't use much. Where do I go downhill at home, other than down a few stairs? Julie's knee is also hurting and we grit our collective teeth. Now I don't notice the scenery any more, just the ground under my feet. But stopping is not an option and, after 5:50 hours, we finally reach our goal. Bettina and Frank are waiting for us, they completed the stage in 5:15h, the others arrive around ten minutes after us. 'The sickest experience of my life,' says Pia, exhausted. Everyone is hurting somewhere, but we all agree: that was amazing! 'What mattered was that we ran the entire route together as a team and grew together as friends while doing it. Our solidarity was brilliant and we gave each other great support,' says Lara.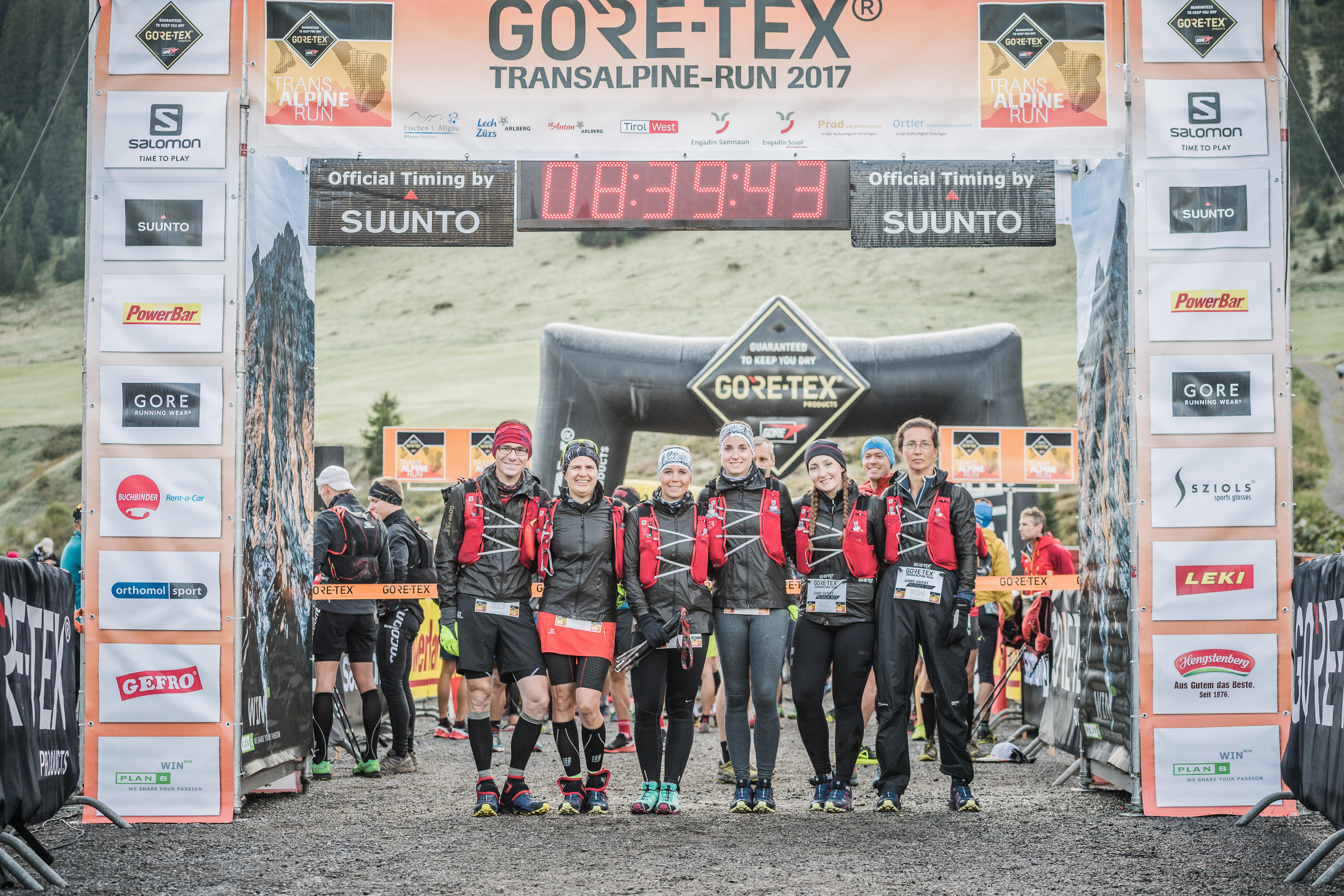 After
Checking my body over the next day, which I mainly spent at home on the sofa, I find that my feet are, contrary to expectation, OK (no blisters), but my legs are on fire – I can hardly get down the stairs thanks to the soreness. But I feel great, happy and proud. A life experience, I tell my family. I have crossed borders and seen borderless views. Got the goose bumps, endured the pain, never gave up. Extreme. But extremely exciting.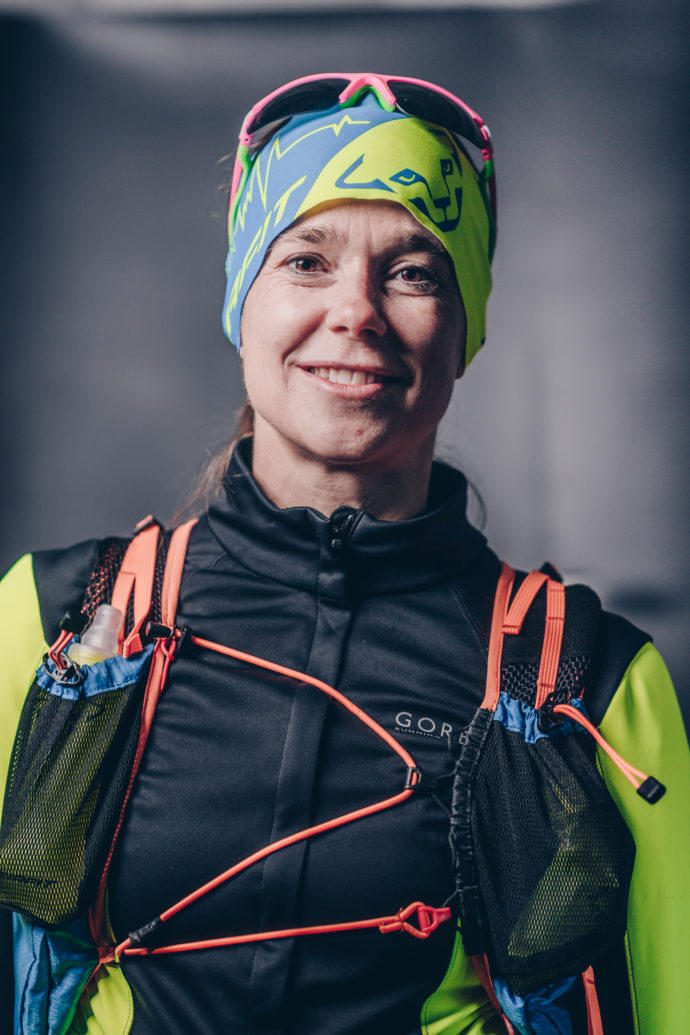 Daniela Stohn works as an editor for fitness and nutritional topics at the magazine BRIGITTE. She has studied sports science and has been passionate about basketball for 30 years. If there is still time left besides family and job, she likes to walk, do yoga or ride a mountain bike.