Every year, the rock stars of the international competitive climbing scene flock to Stuttgart to test their skills in an attention-grabbing sports show. Amateurs will also have the unique chance of purchasing a ticket to the GORE-TEX Be a Rockstar pro competition.
The moment you've all been waiting for is just around the corner: in September, the adidas ROCKSTARS will welcome renowned athletes of the international competitive climbing scene to Stuttgart for the sixth time. World Cup winners, World, European, and National Champions as well as rising stars from all over the world will compete on 23 and 24 September for the 'adidas ROCKSTAR 2016' title. On this occasion, the Stuttgart Porsche-Arena will be transformed into a spectacular climbing hall. After countless demanding rounds on Saturday 24 September, the winner will be celebrated to the sound of live music on the imposing stage.
GORE-TEX Be a Rockstar competition
One very special highlight of the event is the GORE-TEX Be a Rockstar competition. Amateur climbers aged 16 and above have the once in a lifetime opportunity to qualify for the pro competition and test their strength against the best bouldering athletes in the world! Moreover, the first three spots (men and women) in the amateur category will be at the centre of attention during the final: in fact, the 'Build your Boulder' competition will feature teams including an outstanding professional athlete.
A stepping-stone for amateur climbing enthusiasts
Only 120 people can sign up for the GORE-TEX Be a Rockstar competition taking place on Friday, 23 September 2016. They'll have to overcome and climb eight different bouldering problems in a random order within a given time frame. On the following day, the first three athletes of the respective Jam Sessions will test their strength in a 'Build your Boulder' competition. The finalists will then form a two-member team with one top professional athlete assigned by lot. Together, they'll tackle their own devised boulder problem for one hour. Creativity, speed, and good analytical skills are called for, as only whoever tops their boulder problem will have the opportunity to win. Every finalist has to climb all three self-made problems, as well as a fourth boulder problem developed by the route setters. Whoever tops the most boulders in the least number of attempts will be declared the winner of the GORE-TEX Be a Rockstar amateur competition. The winner will be invited to adidas ROCKSTARS the following year and compete together with the pros!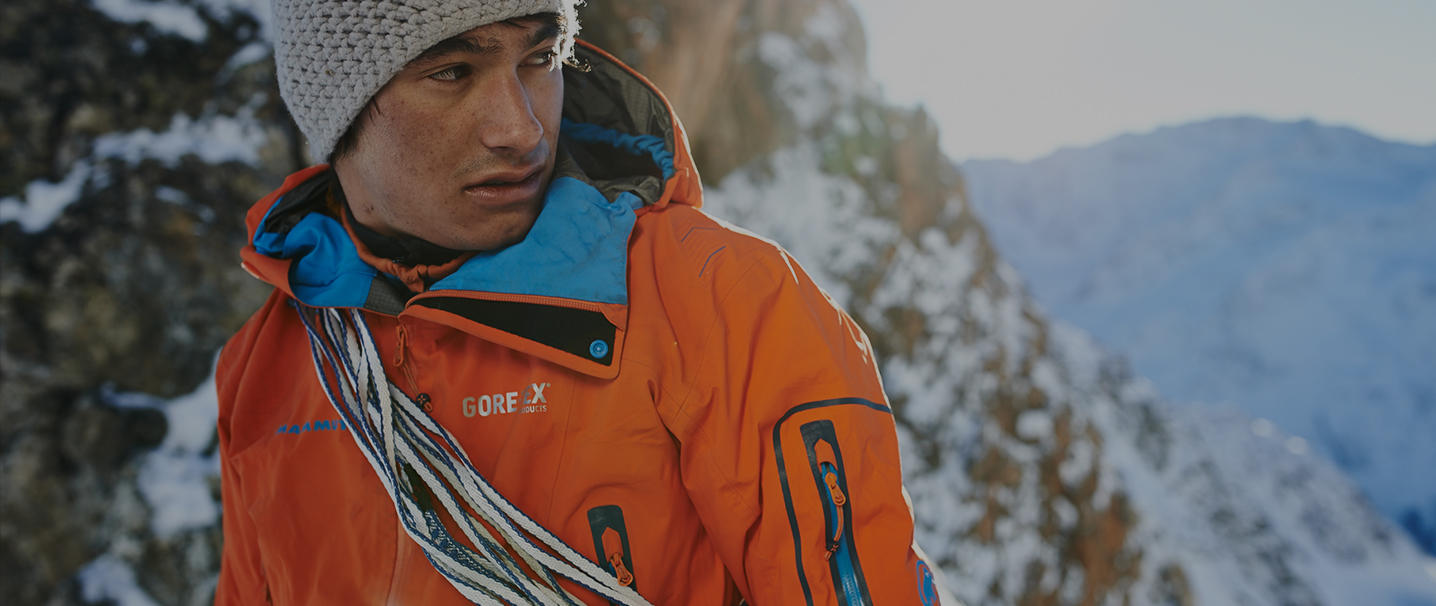 Want to get involved? Come and climb with David Lama!
Has your dream always been taking part in this event? If you compete you may just win a trip to the adidas ROCKSTARS… including a meet & greet with David Lama! Visit Ilooove.it between 11 July and 7 August 2016 and browse through different pictures of GORE-TEX's professional athlete, David. Your task is to recreate one of these photos as creatively as possible: submit your pictures before the deadline, when a jury will pick the three winners out of the 20 pictures with the most 'loves', i.e. with the most votes from the online bouldering community. It's well worth a try! 1st prize: an exclusive VIP trip to Stuttgart and meet & greet with David Lama Win a trip for 2 for an unforgettable VIP experience to the adidas ROCKSTARS in Stuttgart, including travel expenses and a two-night-stay at a hotel. Meet our professional athlete, David Lama, during an exclusive meet & greet and together you'll discover what goes on behind the scenes during the event. And, as you're already here, you could tag along and prove your strength in a bouldering competition, fighting for a place in the final of the GORE-TEX Be a Rockstar Jam Session. 2nd prize: adidas agravic GTX® shoes The ideal shoe for your next trail running adventure! Thanks to its boost™ cushioning technology, this shoe provides you with highest energy return, and the waterproof GORE-TEX membrane keeps your feet dry. The Continental™ sole design was inspired by the profile of the mountain bike tyre 'Der Kaiser' and offers an optimal grip on wet and slippery roads. 3rd prize: adidas TX GTX® Techrock jacket The adidas TX GTX Techrock jacket will win over all mountain athletes wanting a hard shell jacket with maximum breathability and lightweight packability! The jacket features GORE-TEX Pro technology as well as a three-layer, long-lasting and waterproof material, which stands out for its excellent breathability and is extremely comfortable to wear, to boot. Moreover, the TX GTX Techrock jacket also stands out for its Formotion® cut, a fully adjustable and helmet-compatible hoodie and many more extra features. For further information and the complete programme visit adidas-rockstars.com