GORE-TEX Big Days: Big heroes with small feet
For the fourth time, the GORE-TEX Big Days are ready to go: families from all over Germany act as active brand ambassadors. In their blogs, they report on their kids' experiences at Big Days events with GORE-TEX shoes.
"Do you think a shower would help?" asks a mother as she collects her son at the finish line of the "Viking Kids Heroes Challenge". Her offspring is covered in mud from his toes to his glasses -- hardly surprising as the obstacle course he has just completed at the event organised by the partner brand Viking included crossing an artificial swamp. The boy has a broad grin on his face: equipped with a pair of Viking shoes he has just had a "Big Day". The tagline for these events is "Big Days: small feet - big appearance". For the fourth year, GORE-TEX Big Days offers 25 brand ambassador families, each with one to three children, the chance to write about their small heroes online. You can discover just how varied the experiences of those families are at GORE-TEX Big Days by reading their blog entries on our website.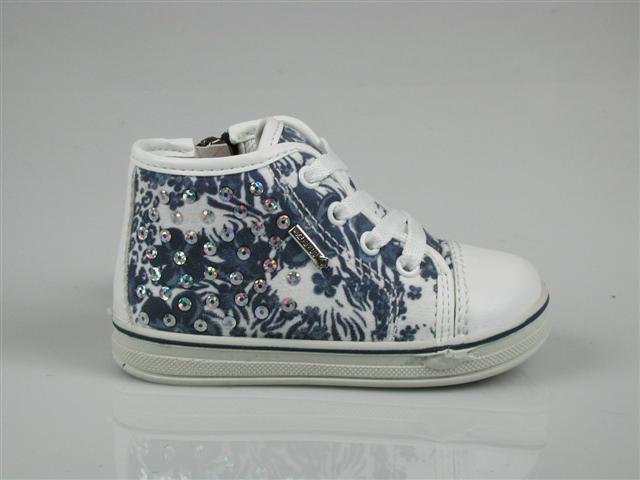 The interests and activities of our brand ambassador families may vary, but they all have one thing in common: They are all active outdoor families, and therefore their children's shoes have to be built tough. Anyone whose children careen down sledding hills in winter, or make sure to jump into every puddle on the way to school needs well-made shoes that are also waterproof and breathable. Shoes with
GORE-TEX SURROUND®
technology meet and master these kinds of daily tests. It is well known that parents are the hardest critics and that children are the toughest testers in the world -- and that makes the opinions of this specific consumer group of particular interest to GORE-TEX. All of the participating families receive two pairs of shoes for each child, to be tested as thoroughly as possible: one pair for spring/summer and one pair for winter. All kinds of shoes are available, from rugged hiking boots to casual training shoes. The kids and their parents can learn first hand whether GORE-TEX SURROUND® really does keep children's feet dry throughout all kinds of adventures.
A look behind the scenes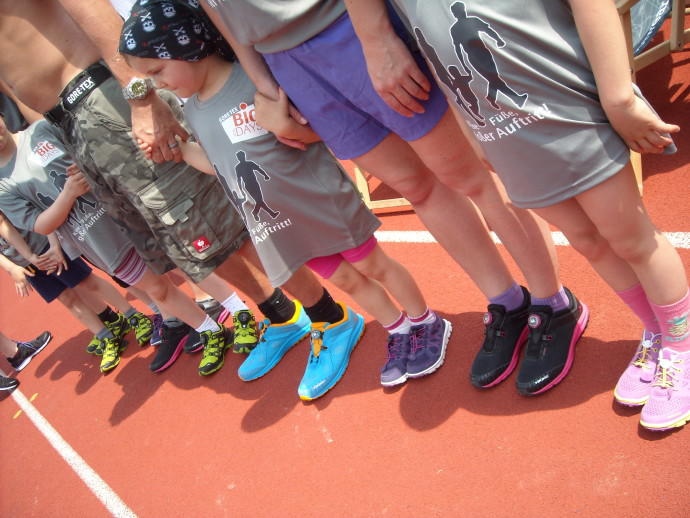 Last year, GORE-TEX invited the participating families to a special "Big Day" -- a visit to the plant south of Munich. The families were able to discover just how the GORE-TEX membrane works: Children were given two different gloves, one made of a transparent plastic film, the other with GORE-TEX technology. The kids held their hands (inside the gloves) in buckets filled with water. Both gloves kept external water out, but sweat formed quickly inside the plastic glove, whilst hands in the GORE-TEX glove remained dry. Experts were on hand to explain in detail how the membrane works in this way. To keep children's and adult's feet dry, GORE-TEX conducts thorough testing on an on-going basis there, and the families were also allowed to check out those laboratories. One machine, equipped with a test tank filled with water, simulates the constant bending of a shoe during normal walking. Inside the shoe being tested are sensors: If the membrane were to become compromised and water were to enter the shoe, the sensors would indicate this. One of the days' high points for the children was definitely the rain tower. There, they were able to see how GORE-TEX tests membrane-equipped clothing. Definitely fascinating for both young and old.
This year, participating families will once again be writing about their experiences, this time with GORE-TEX SURROUND® children's shoes. You can find all of their reports and the models of tested shoes at
bigdays.gore-tex.co.uk
. There, you'll also find information about children's feet and health tips related to feet. Our brand ambassador families share their personal experiences and provide an important resource for other parents evaluating the purchase of children's shoes. And, as the participants in the "Viking Family Heroes Challenge" observed, even sticky mud is no match for GORE-TEX. The only thing missing is self-cleaning children's shoes,… but that may still take a little time.
Would you like to apply to become a brand ambassador family? Stay tuned! The next edition of Big Days will be happening soon! More details here.