The kick-off: As part of the GORE-TEX Athlete's Couch series, Maximilian Haslbeck and his university friend Andy Schmidt won an evening get-together with David Lama – in their living room. Johanna Stöckl attended the event in Munich as an onlooker.
When an Austrian friend told Max and Andy about the GORE-TEX Athlete's Couch event with David Lama, the two 28-year-old IT specialists, who also share a flat in the north of Munich, didn't hesitate to put in an application. As passionate amateur climbers, they took the event's title literally and sent in a persuasive application essay along with a photo showing the two of them sitting on the brown leather sofa in their living room in Munich. They cordially invited David to take the empty seat between them, adding: "The ingrain wallpaper behind us is still waiting for its first ascent." "If someone had told me a couple of weeks ago that David Lama would be sitting in our living room," said Max just before the event, "I would have said they were crazy."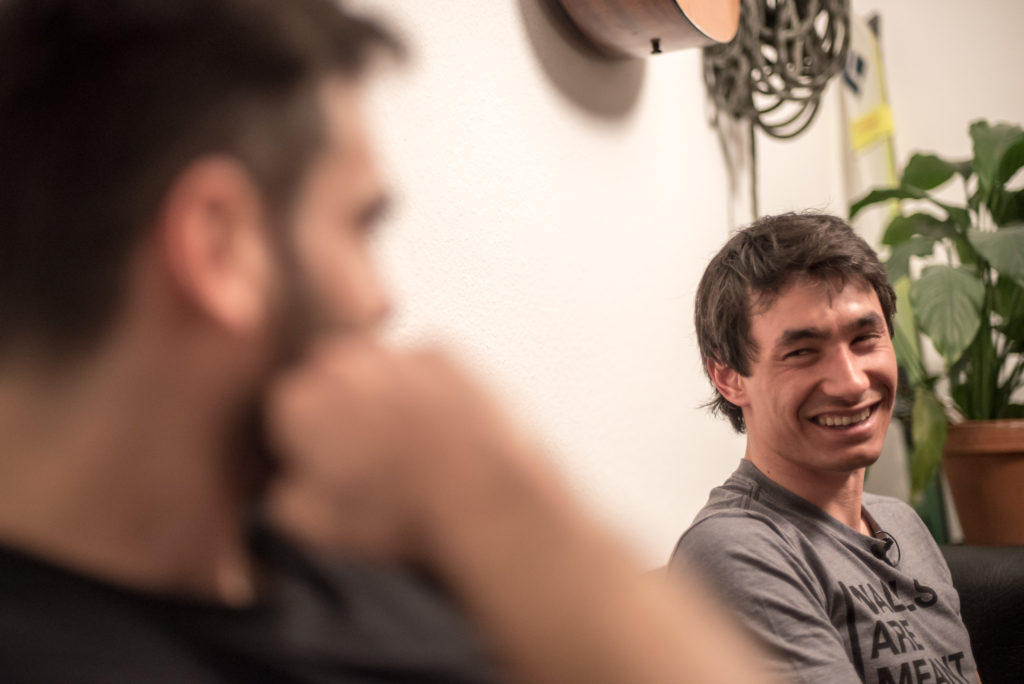 Seeing David Lama in such personal surroundings – in the living room of people he's never met before – is an unusual experience for me as well. Even though I've followed 28 year old Lama, an all-round alpine athlete from Innsbruck, in the media and have interviewed him several times, today is something special. They arrive one by one, the ten friends who've been invited to spend the evening with the two prizewinners. They all know each other, from climbing and from skiing trips. As soon as you come in the door it's obvious that Max and Andy are worthy victors. There are outdoor jackets on the coatrack, trainers lying about in the hallway, and beer in crates out on the balcony. The living room is bare of pictures and is decorated instead with guitars, ice axes, and a climbing rope mounted on the wall. A pair of touring skis is propped up in the corner.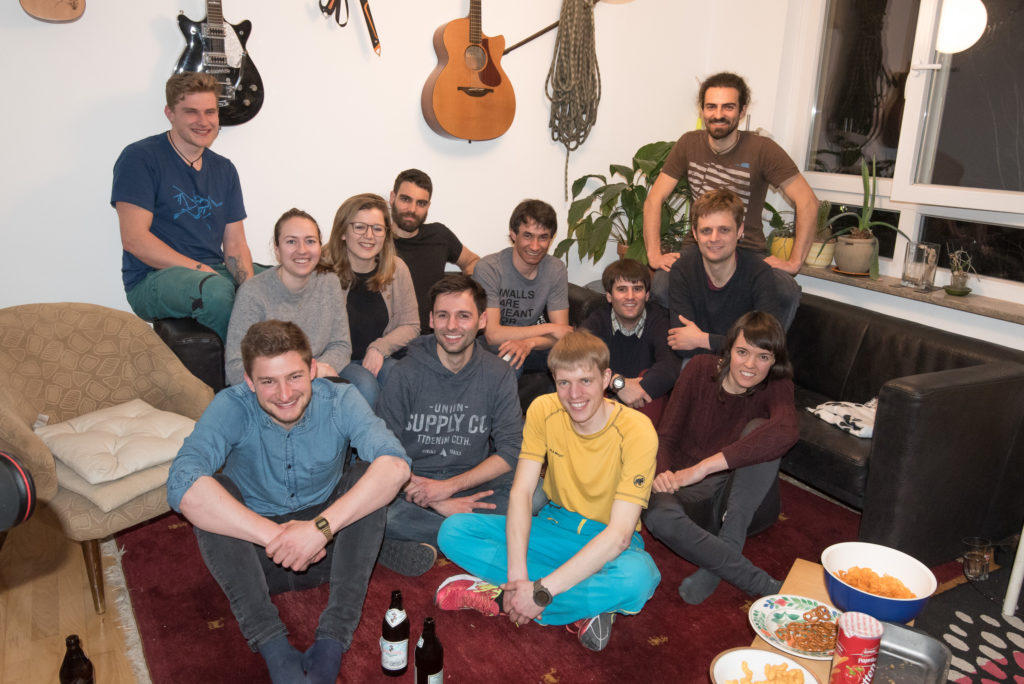 David Lama appears in the doorway at 6.30 pm on the dot and begins by taking off his shoes, without being asked. Then the 27 year old mountaineer shakes hands with everyone present, smiling and introducing himself to each individual, which is superfluous but charming, and proof of his good manners: "Servus, i bin da David." ("Hiya, I'm David.") Of course from the start, the atmosphere is more relaxed and communicative and as such is much more intimate than in a large lecture hall, where some of us might have heard our hero speak live and in the best-case scenario were able to exchange a few words with him afterwards. While David joins Max and Andy on the couch, the other guests settle onto a half-circle of chairs and stools, and others take a seat on the floor, beer in hand. They can hardly wait to get started – one question follows quickly on the heels of the last. And David is eager to provide answers and information. Whenever a question especially appeals to him, he gives especially detailed and extensive replies.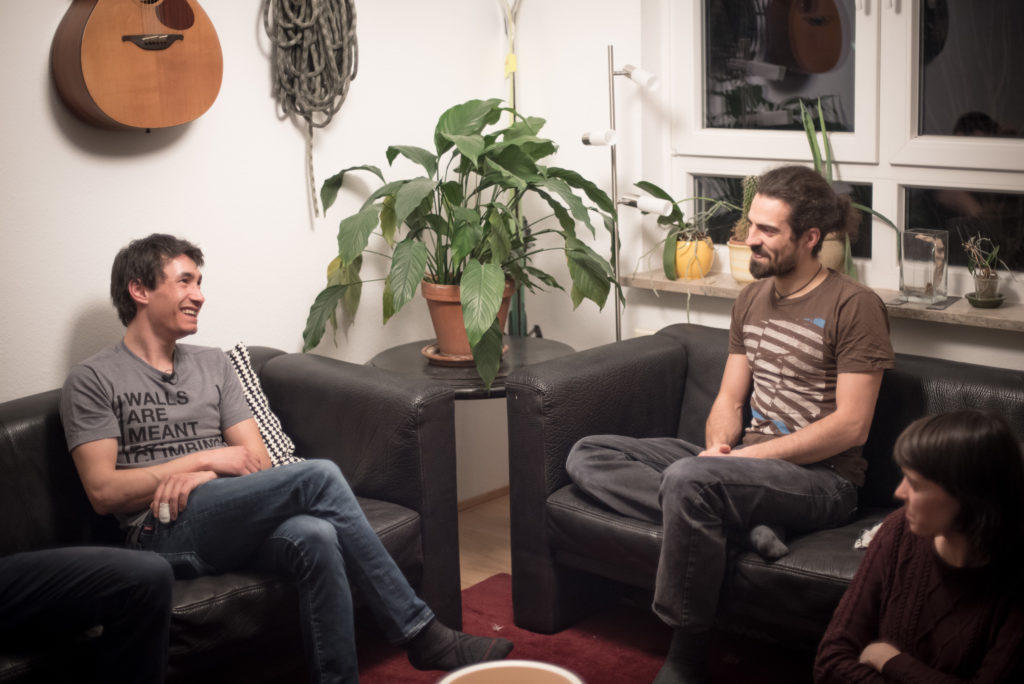 But unlike the public relations events, this is not a polished press-conference-style panel – it starts with the language. In this living room in Bavaria, no one feels the need to speak proper High German. Everyone in Munich understands David's Tirolean accent, making this informal event even more relaxed and enjoyable. In any case, David doesn't act like a star with his fans, but behaves as if he is among equals: communicative, open, interested. More than once he asks questions himself. "How many of you have already done a first ascent?" Or: "When was the last time you took an avalanche course?" And of course he gives advice, when the guests ask him what climbing areas he recommends for amateur climbers, what training methods he prefers, etc.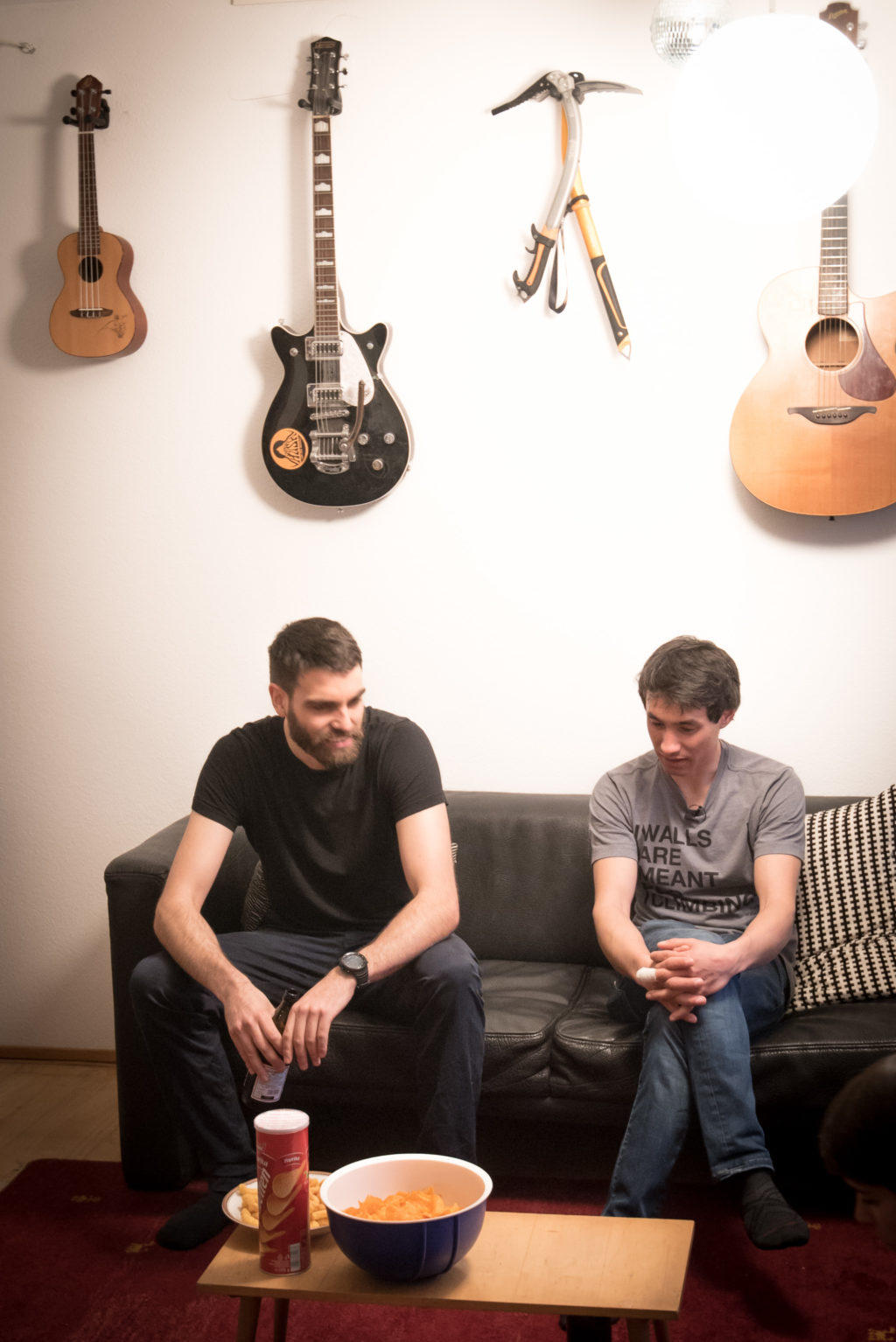 Like everyone else in the room, Max and Andy have prepared themselves for their VIP guest from Innsbruck, meaning they tidied up the living room and did some quick hoovering. Some of the guests have obviously studied the newest posts on David's website in detail. Most of them have also been following his activities on social media for many years and are clued in on his failed projects, as well as his visions, plans, and expeditions. Lama shares exciting details on his latest success: a first ascent of the "Sagzahn-Verschneidung" in the Vals Valley, which he and a school friend finally managed after four attempts. Later, he speaks in measured terms about other major climbing challenges he has confronted, so far without success. He feels drawn to long and extremely difficult vertical ascents. "Climbs of the century" is how he refers to them at one point during the evening. The ascent of the north-east face of the Masherbrum is one of these dreams, along with the 6,905 m, as yet unclimbed Lunag Ri in Nepal, and the south-east ridge of Annapurna III, which no rock climber has yet conquered. He is undeterred by unsuccessful attempts and plans to try again.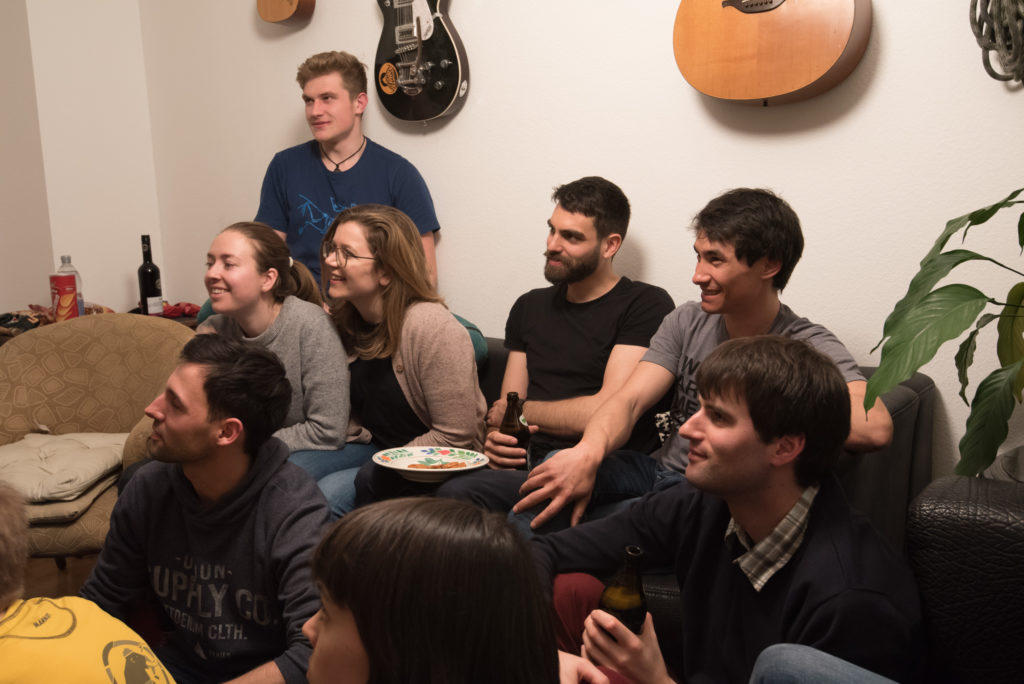 Risk and how to minimise it is a major topic. There is talk about sponsors and what the obligations to them are, about fellow climbers and other alpine athletes, speed ascents, training, the ideal team size for an expedition, film production, avalanche courses, social media, product development, indoor climbing, the Olympics, parents, friends, climbing partners…and of course Lama's great feat on the Cerro Torre, which has shaped his life and even changed it to a certain degree. Since that ascent, the friendly Tirolean has become known as an exceptional climbing talent even outside mountain climbing circles When talking about fear, Lama draws a clear distinction between justified caution and fear or panic, explaining by using examples of how he sharpens his awareness in critical situations and how he manages to focus on positive thoughts when confronted with potential hazards. The guests also learn that Lama doesn't necessarily believe in alternatives: "I don't believe in having a plan B; I'd rather devote all my efforts to plan A." He says climbers fritter away their energy otherwise.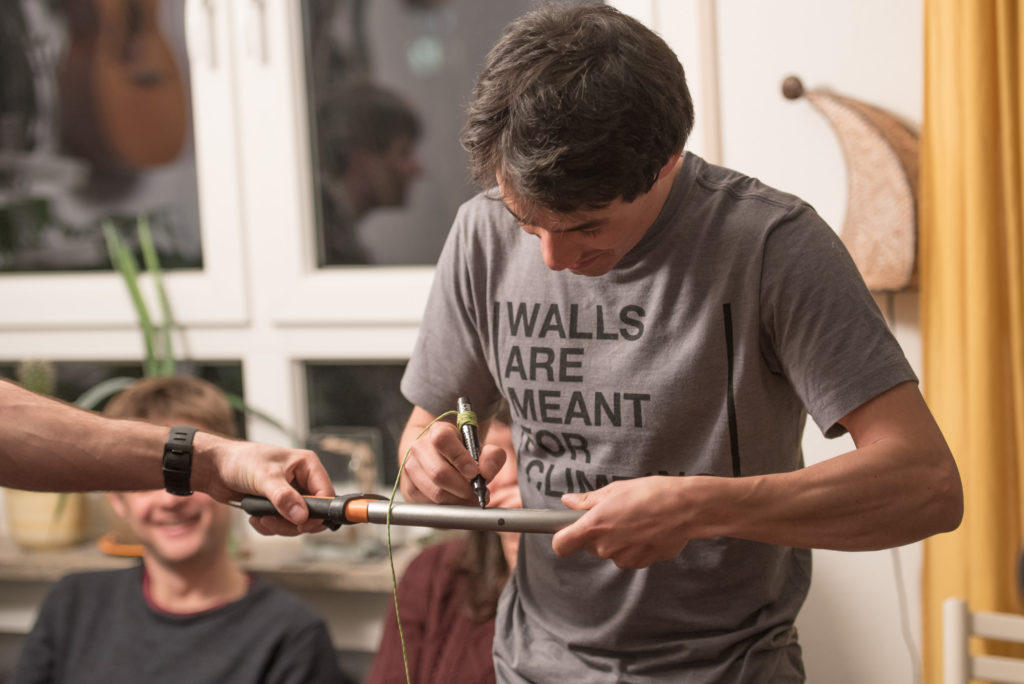 For me and for everyone else in the room, the best part of the evening is that David seems to be enjoying the chat himself. "I'll stay as long as it takes you to ask all your questions," he says. Just imagine it: David Lama takes three hours of his time before finally leaving to go back to Innsbruck around 10 pm – not before posing for a number of selfies, and signing pictures and magazines in which he features. And of course he immortalizes himself on the "wall of fame" in the hallway.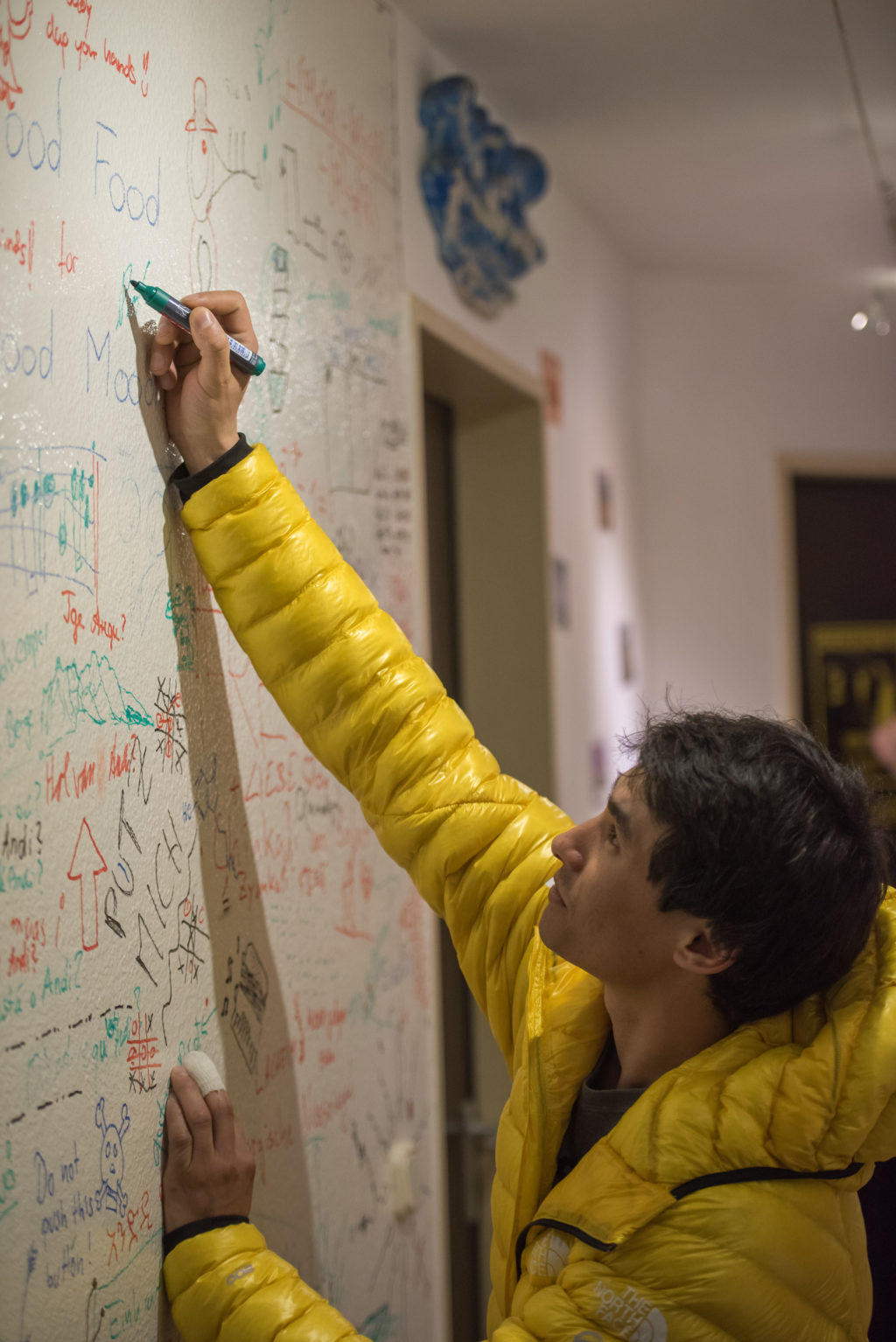 PS: Of course the GORE-TEX Athlete's Couch event series is set to continue. You can look forward to a special evening with Tamara Lunger and/or Stefan Glowacz. More information to follow soon.