DON'T THROW IT AWAY! REPAIR IT!
Taking a stand against the throwaway culture, GORE-TEX embarks on a #WORNWEAR tour with Californian apparel company Patagonia; long known for its commitment to sustainable ideals.
Oh no! I've torn my favourite ski trousers. Not just the outer fabric, also the membrane and lining, at the bottom, on the edge of my skis. So that's goodbye to waterproof and windproof. I suppose they have seen me through a few winters. But should I really ditch them? No way! They still fit, I like their timeless design, they've been through so much with me and, made of high quality GORE-TEX
®
, they weren't exactly cheap. Repair them? This winter you can go along to Patagonia's first-of-a-kind Worn Wear tour to learn how to repair minor damage to your high quality GORE-TEX
®
functional garments - and it won't even cost you anything.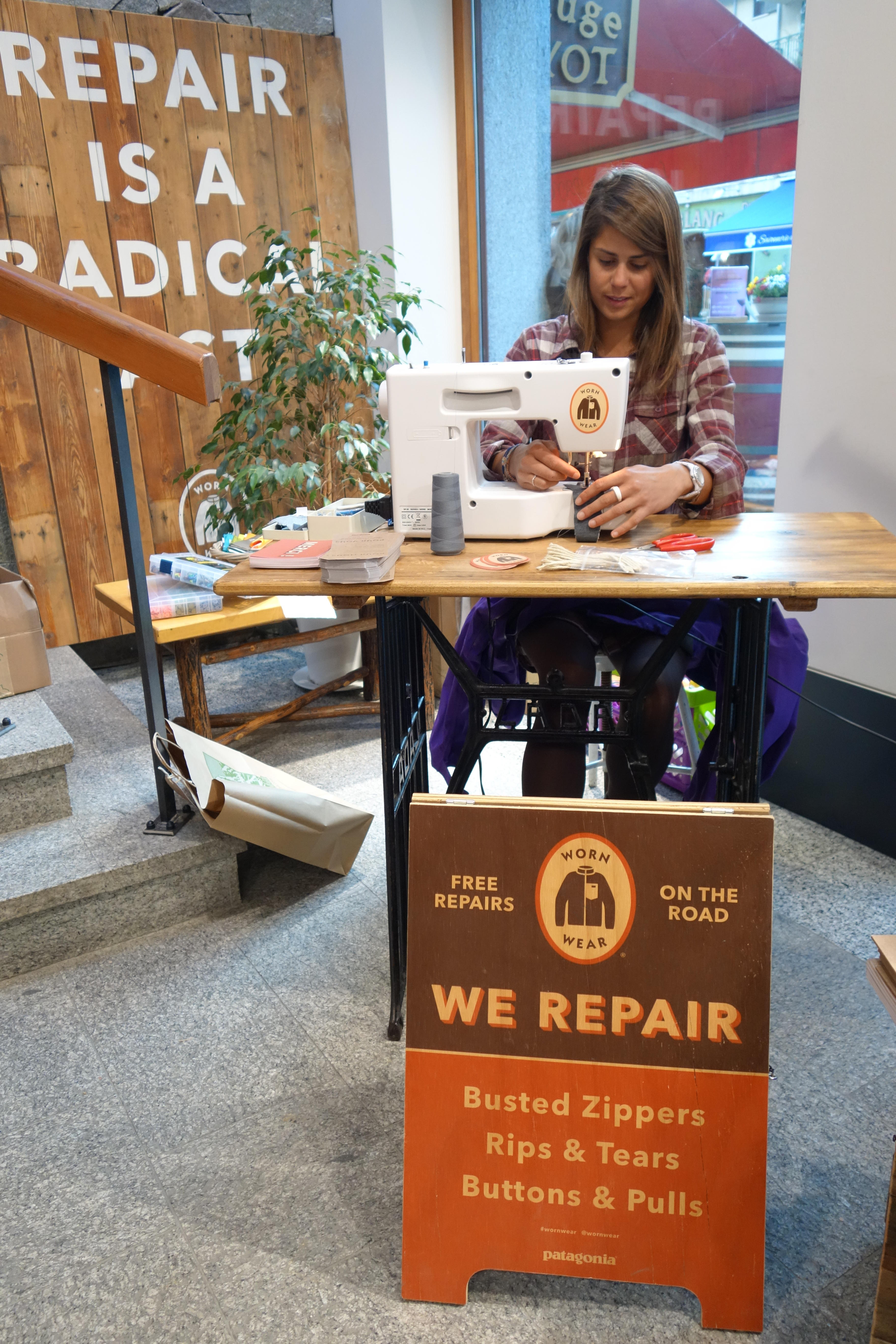 Take on responsibility
Patagonia has always had its own way of doing things and often chooses unconventional paths. It is forward-looking and in many respects worth emulating, especially in its strong commitment to environmental and social concerns. Founded in 1973 by climber Yvon Chouinard, the company has environmental protection firmly embedded in its corporate philosophy: "Build the best product, cause no unnecessary harm, use business to inspire and implement solutions to the environmental crisis." An ambitious goal. The Worn Wear tour is one of these inspiring paths, one that Patagonia has taken to encourage consumers to have a fundamental rethink. "As individual consumers, the single best thing we can do for the planet is to keep our stuff in use longer. This simple act of extending the life of our garments through proper care and repair reduces the need to buy more over time—thereby avoiding the CO2 emissions, waste output and water usage required to build it," says Patagonia CEO Rose Marcario. For her repair is a "radical act" and something that the individual consumer should be encouraged to carry out. "We live in a society of consumers – not owners. Owners are empowered to take responsibility for their purchases - from proper cleaning to repairing, reusing and sharing," she says.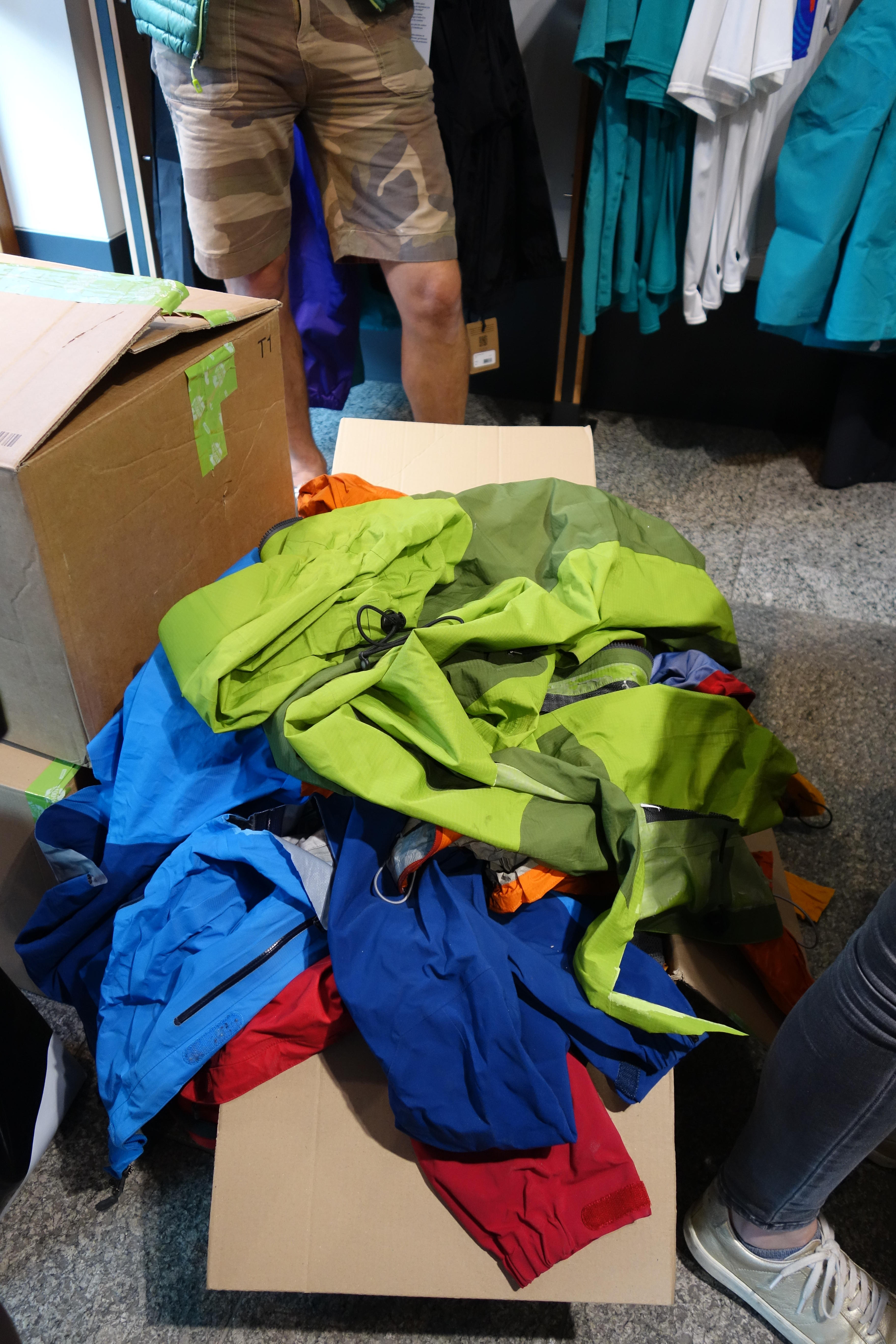 Helping people help themselves
Patagonia wants to teach people to take responsibility for their garments. Its Worn Wear programme focuses on helping people help themselves. In early 2016, the Worn Wear tour hit the road, visiting shops and attending events with its two purpose-built Worn Wear trucks at which consumers learn how to fix their damaged gear themselves. The 2016 tour circuit went to 50 different places in six different countries. By the end of 2017 truck stops and Worn Wear events at Patagonia stores will have taken place in nine different countries. For the first time high quality GORE-TEX
®
functional garments can also be repaired at these events.  
[gallery ids="3002,2996,2997"]  
Worn Wear staff attend special GORE-TEX® training sessions
"We at Gore also believe that garment durability is a cornerstone of sustainability and consequently have great confidence in Patagonia's programme," says Andreas Marmsoler, responsible for GORE-TEX Global PR & Sponsoring. Producing top quality garments that will last for as long as possible is also an essential ingredient in Gore's sustainability strategy, which aims at minimising the environmental impact of our products. For this reason, Gore was only too happy to actively support the Worn Wear project. Patagonia Worn Wear staff received special training in Gore's laboratories so that they would be able to carry out technical repairs on GORE-TEX garments. "This means that the team hitting the road this winter has all the equipment and know-how to repair high quality GORE-TEX fabrics properly." So, grab those trousers and have them repaired at the Worn Wear tour stop closest to you. The first snow of the season has already fallen and your next powder skiing experience is just round the corner!  
[gallery ids="2998,2999,3001"]  
For all the tour dates and to find out more about the Worn Wear tour check out
here