Our GORE-TEX athletes Tamara Lunger, Stefan Glowacz and David Lama are quite used to dealing with the cold. We asked them about their personal icy cold experiences and got a few tips too.
What do you find fascinating about winter, ice and snow?
Tamara:
The colder it is, the fewer people you bump into outside, and I can find my inner peace.
Stefan:
What I find so fascinating about winter is the fact that at some point it is also over. I am a passionate rock climber and have never been able to make friends with ice climbing. My search for new, undiscovered Big Walls has led me to jungles, veldt, and the frozen ocean at the end of the world. In the process, I have determined that I cope significantly better in cold polar regions than in brutally hot rainforests.
At what sub-zero temperature does it become for you personally uncomfortable outside?
Tamara:
For me, that always depends. Best scenario, I talk myself into believing that it's not cold at all and then everything works much better. In addition, I don't like having a thermometer anywhere near me. That inhibits me mentally.
Stefan:
I cope pretty well with really low temperatures, as long as I have the right equipment for this type of thing. Of course, though, at minus 30 degrees Celsius I'd much rather by lying in front of a warm stove in a cosy hut.
David:
For me, it always depends on how long I am exposed to extreme temperatures. For a short time, I can cope with even very icy temperatures quite well just as how you aren't immediately broiled in a sauna at 100 degrees Celsius. Expeditions where the air temperature during the day never warms up much over the freezing point are for example much more energy sapping when compared to a ski tour at -20°C.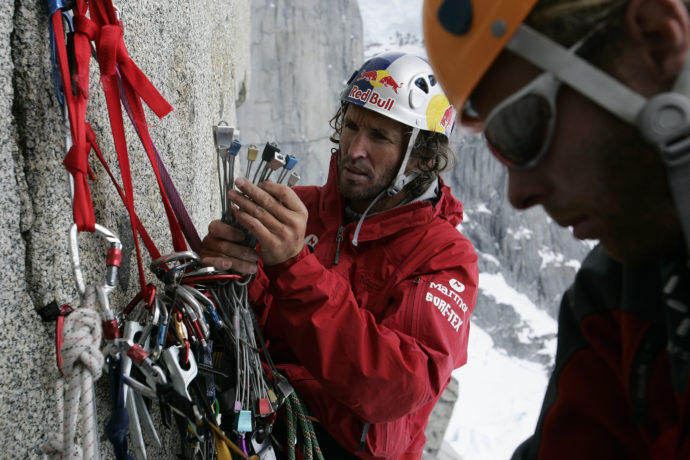 When it comes to the cold, what has been your biggest challenge, your iciest experience, to date?
Tamara:
That was in winter 2016 in Pakistan on Nanga Parbat when I forgot to close my portal after going to the bathroom. Ghastly cold!
Stefan:
During an expedition in the Urals to the Seven Giants, the temperatures dropped to -45 degrees Celsius. That was the coldest I had ever experienced. That drops into a realm that is truly dangerous for getting bad frostbite.
David:
For me, it was the bivy I had to do during the first winter climb of the "Schiefer Riss" (Crooked Crack) on Sagwand in Zillertal, Austria. As we set out from the car park, which was more than 1,200 vertical feet lower, it was already colder than -20°C. With my partner, I had to spend a night without a tent, only in a summer weight sleeping bag, sitting up on a small platform. Add to that the constant spindrift, a stove that wasn't working, and that we had to keep climbing the next day on very challenging terrain.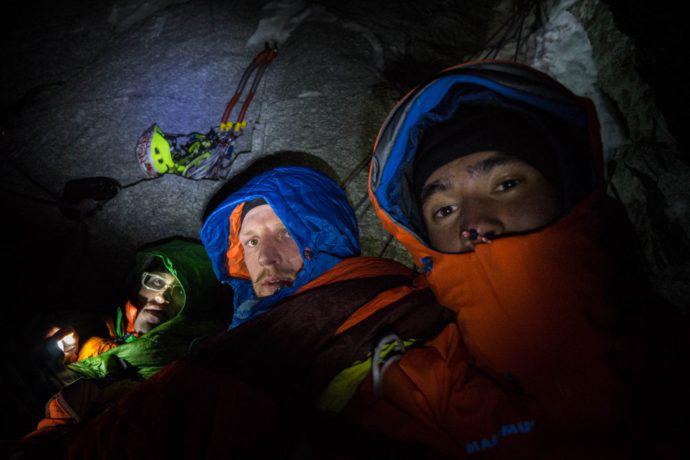 How do you gear yourself up when it comes to clothing technology for very low sub-zero temperatures?
Tamara:
A down suit and the Alpaca leggings knit by my mum. Mum is the best! I like merino a lot too.
Stefan:
I swear by the layering principle. Several layers that I can as needed strip off. Down for the cold, of course, whilst the outer layer is always a GORE-TEX jacket to protect me from wind.
David:
You always have to determine your clothing layers based on the tour planned. Are you always climbing or are there longer breaks to belay your partner or perhaps even a bivy? How long or how many days are you out? For most tours, however, I wear long underwear, a thin jacket with synthetic fibres, and my GORE-TEX jacket. And when for when it gets really cold, I have a spare down jacket in my pack.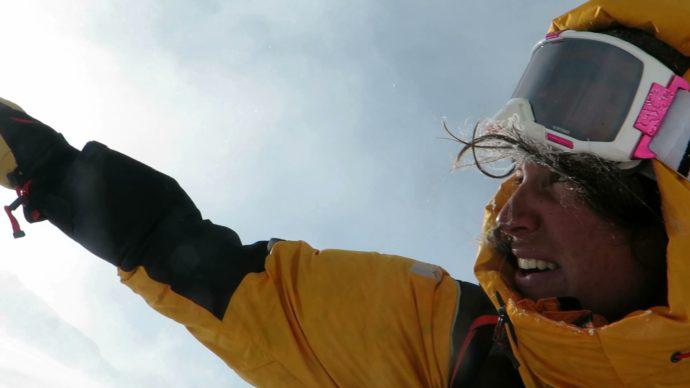 How do you protect your face, your hands and your feet? Any personal tricks?
Tamara:
The face with Kinesio Tape and storm hood, hands with thick down gloves as long as the route is not too technical. The feet are always a big question. I haven't really personally found anything really awesome for the feet.
Stefan:
I protect my face in really very low temperatures with a very thick, greasy cream. My trick for my feet: compression socks that fit very snugly. For my last Baffin expedition, I used CEP compression socks and was totally thrilled. They fit so snugly that you can totally pull on another thick sock layer over it. That wasn't however necessary.
David:
I find it especially important that gloves, socks and boots stay dry on multi-day tours or can at least dry overnight. On our expeditions, we dry socks and gloves on the wall in that we lay with them during the night against our upper bodies and sleep with them between our first and second clothing layers.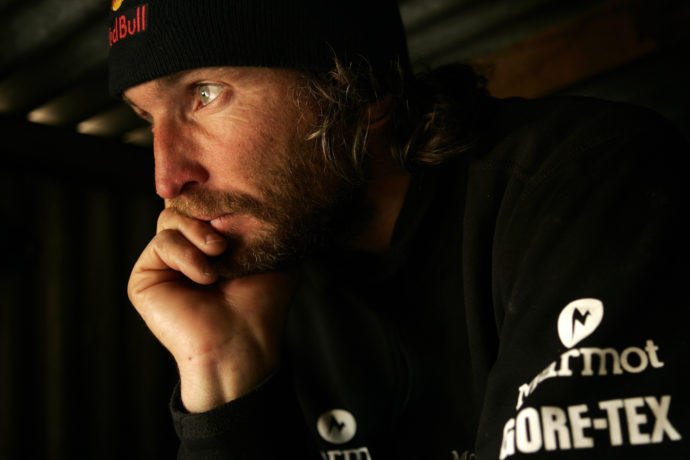 When you get really freezing cold, how do you warm up again most quickly?
Tamara:
Pull on fresh clothing and then jump in the sleeping bag.
Stefan:
Most preferably next to an oven in a cosy hut! On my expeditions, a very good down sleeping bag and a sturdy tent are the only ways to defy tremendous cold.
What must you have without fail on a tour for those icy emergencies?
Tamara:
Tea would be lovely.
Stefan:
A survival blanket and, if possible, a warmer sleeping bag.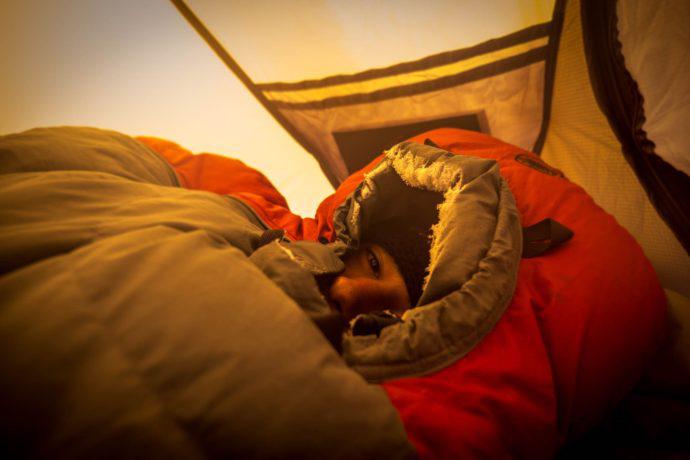 Bivouacking for days or even weeks in snow and ice. How do you keep your spirits up?
Tamara:
In truth, I don't need a thing to keep up my spirits. I just like it, plain and simple. But of course the right climbing partner! ;)
Stefan:
That is purely a matter of attitude and to feel comfortable you also must have the appropriate fill in a down sleeping bag. When the temperatures are really low, an undersized sleeping bag is totally hell. But even the best sleeping bag doesn't work when the mat is not appropriate for winter use. For expeditions in ice and snow I only use mats with down insulation. And when the going gets really tough, a small piece of chocolate works its wonder as comfort.
David:
A snack of bacon and playing cards makes time to go faster.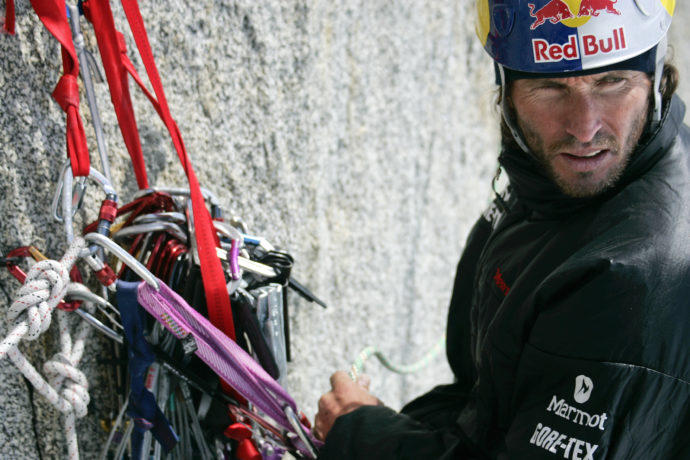 What in your opinion are the most common mistakes that recreational athletes make when it comes to cold?
Tamara:
Mental weakness and a negative attitude from the very beginning.
Stefan:
Incorrect planning due to inexperience or carelessness. On every tour, I have to always plan on a "worst-case scenario" when it comes to weather and plan my gear accordingly. Temperatures can also plummet at 3,000 meters elevation at the height of summer to below 0°C. You have to know that and with professional preparation and appropriate gear always put yourself in a position of acting, not just reacting.
David:
Simply that they don't set themselves up for it to be ready to handle it.  
Find out more about
David Lama
,
Tamara Lunger
 and
Stefan Glowacz
.