The BLACKYAK brand conquers Europe
BLACKYAK is one of the leading outdoor brands in Asia and is now also conquering the European market. An interview with David Randall, European design director.
Writing a successful brand story is an art. BLACKYAK, the leading Korean outdoor brand, has perfected it. Founded in 1973 by Tae Sun Kang in South Korea, the Koreans first conquered Korea and Asia. Now their sights are on the European and American markets with their own collection, created at the company's European headquarters in Munich. A great success: with no fewer than 16 ISPO awards to its name, BLACKYAK is a real star on the outdoor market.
After studying design and fashion, how did you come to the world of functional design and outdoor / sportswear?
David Randall: After completing my studies in England, I carried on with men's tailoring. I then started working as a tailor in London to earn some money. Disney, Warner Brothers, Ziener, Dynafit and La Sportiva were a few of the stops on my career journey before I came to BLACKYAK.

How might someone imagine how a collection is developed?
David Randall: The process from the design concept and the initial sketches, along with the "technical pack" (a type of instruction manual containing all of the information on the material, functions, cut, colours, etc.) to the first prototype can take just under two years if you take things seriously. The first step is to sit around the table with our athletes to talk about what they need on the mountain and we develop a prototype from this. In the second step, the athletes test the styles for several months on expeditions and in their everyday lives. Only if a product can withstand these tests do we discussion production technology requirements and take a look at various fabrics to decide which fabric a style can be created in. We then look at every style to determine whether it is able to exceed the usual expectations of products in its category, we clearly define what is important for us, which technologies need to be used, etc. As soon as the first prototype comes back to us, we start the next round until we are happy and we can start production.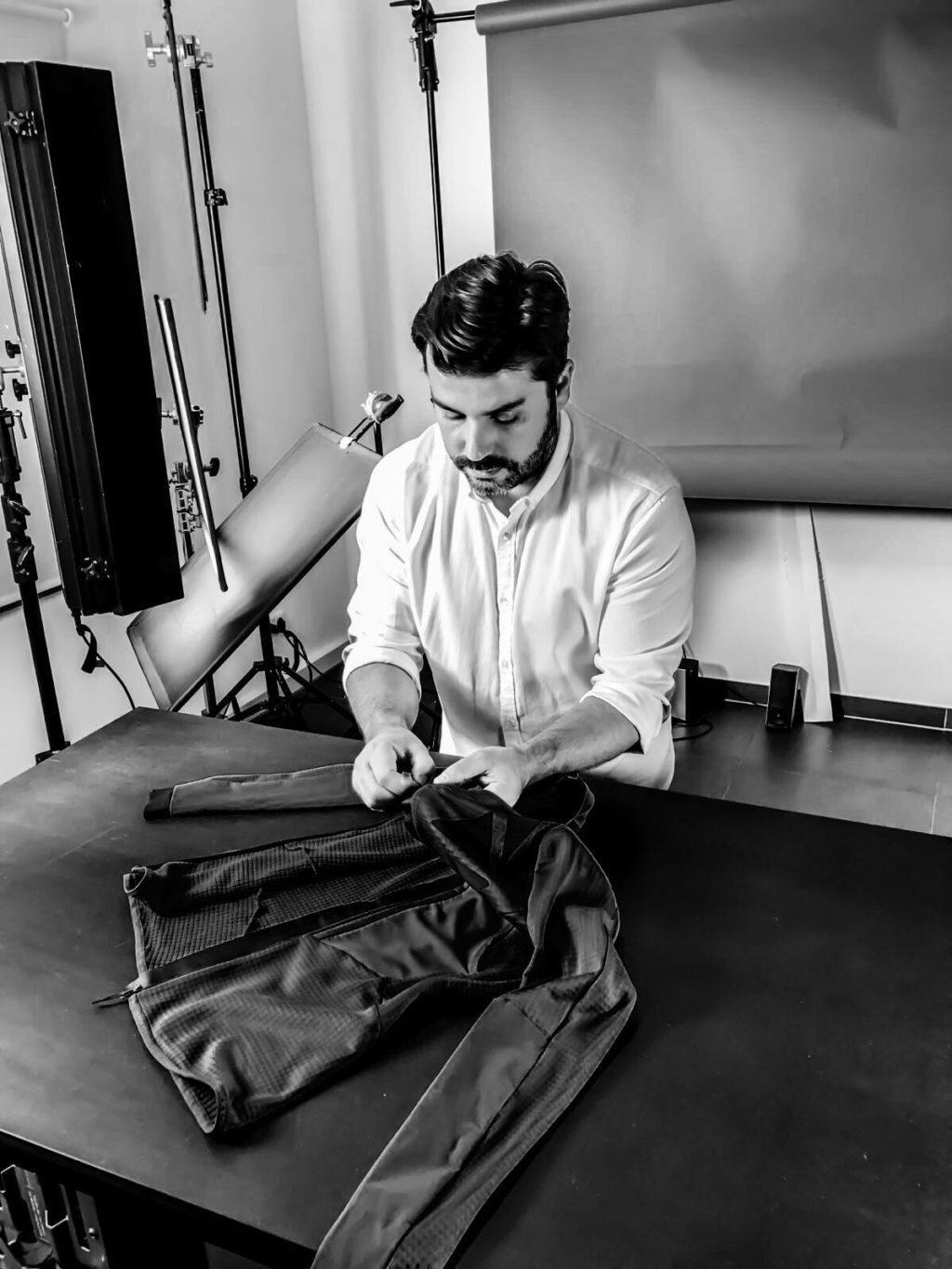 How might someone imagine a meeting with the first prototype?
David Randall: This first prototype meeting is tremendously important for us, since we are able to see exactly what our style looks like and how all of the parts work together. Has the producer understood the design lines, and has everything been implemented correctly? Producing a Gore 3-layer jacket is naturally more complex than a t-shirt. We decide as a team what we want to implement. If it works well, then we carry on to a second prototype, or we cancel it and carry on working on the perfect style.
Are there differences between the Asia and Europe collections?
David Randall: Absolutely. The Korea collections are very different. In Europe, we use a lot of material combinations that are slightly less visually striking, slightly less colourful, for example. We have also developed our own "global fit" for Europe and the USA, since the Asian body type is not a complete match for Europeans.

The first collection hit the shops in the autumn/winter of 2016. How's it going so far?
David Randall: With various ISPO awards, we've really had some great feedback and we're very happy.
Were there any challenges too?
David Randall: We're a Korean brand that's very well known in Asia, but in Europe we of course still have a lot of work to do. We're also not cheap, because functionality, technology, high-quality styles and top producers and partners not only increase the quality, but also the price.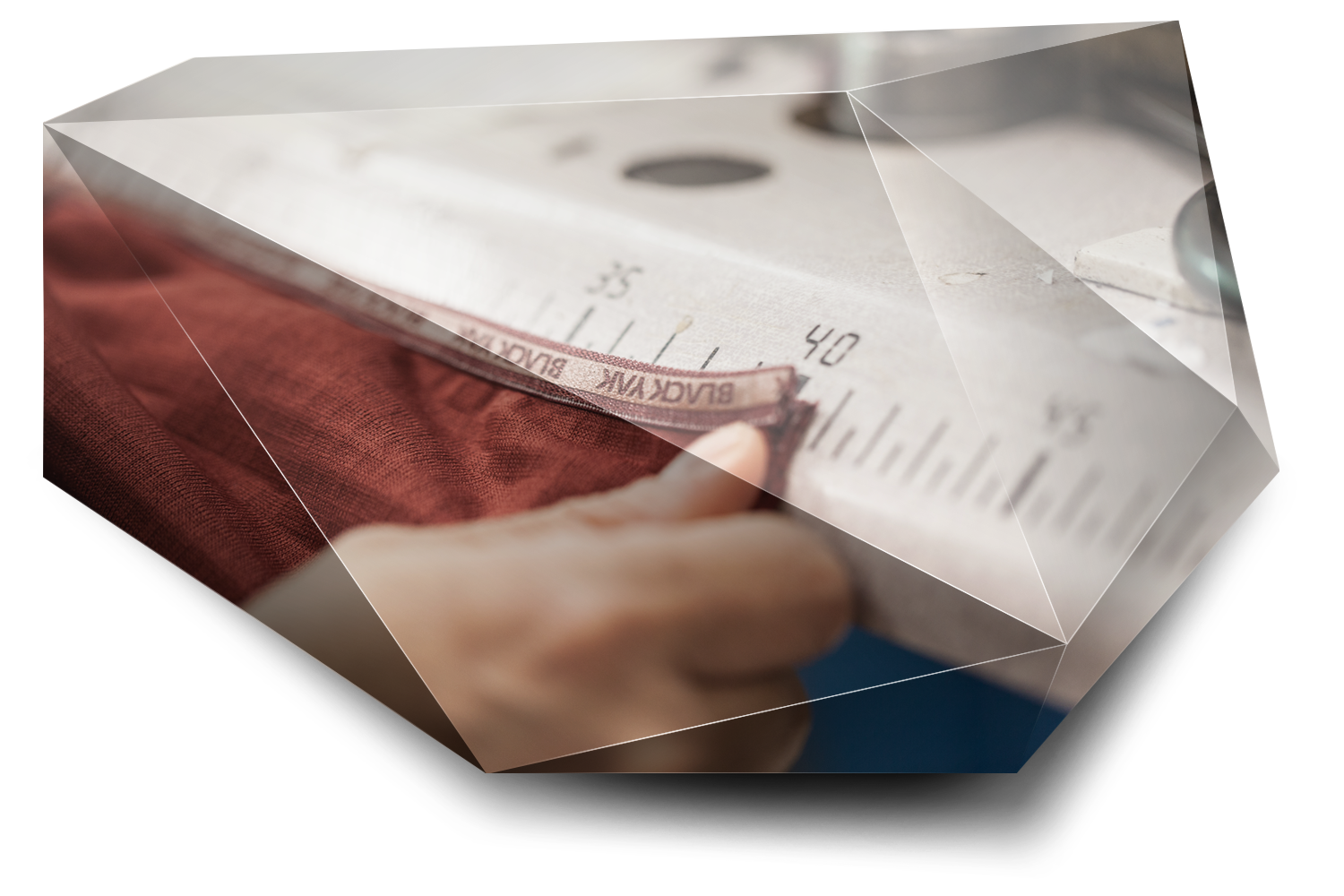 How do you differentiate yourselves from the competition?
David Randall: Striking the right balance between design, style, functionality and colour makes the difference. We have a very interesting story about our colours: they reflect the colourscape of the Himalayas, the country of our origins. So of course we want to remain loyal to these roots in our brand story. The yak, as the Sherpa's guardian and assistant, is a mighty animal that is anchored in our brand logo. Of course, we also follow current trends, but we also set ourselves apart a little: we not only offer a wealth of designs and technology, but we also have excellent understanding, which I feel only comes across though a strong colour story. [gallery columns="4" size="full" ids="2212,2213,2207,2209"]
How important is a product's design?
David Randall: Design is hugely important for a functional product: the customer walks into a store and wants to buy a jacket. Does he like it? Design success! It is the initial impulse, that must-have feeling, as soon as you see the product for the first time. First comes the look, the rest comes after.
What inspires you for new collections?
David Randall: Good question! Our products inspire me, along with the ability to be constantly developing them further! One word that we very often use at BLACKYAK is consistency: we want to be true to our heritage and therefore remain consistent. We are a relatively young company, but we have a strong history in Asia – and the reference to the Himalayas and our passion for development remain a never-ending story for BLACKYAK.