Best of ISPO: Gear Guide 1
New! Awesome! Cool! Wow! Innovative! And sometimes simply interesting or great looking: We rummaged around through the abundance of ISPO's new products as well as visited a number of GORE-TEX brand partners. In part one of the ISPO Gear Guide we will present you our garment highlights.
We start our Tour de ISPO at A1.400 A+B, i.e. the A1 hall, stand 400. That is where Gore is presenting its innovations, such as the GORE-TEX Shakedry™ Technology: These jackets help you stay dry. From the outside as well as from the inside, with their extremely good breathability. Not even the jackets get wet: Water simply beads up. Give one a quick shake and the piece is nearly all dry.
Gore Running Wear
by the way won an ISPO Gold Award for its creation, "One Mythos Lady Running jacket." The robot also should have earned one.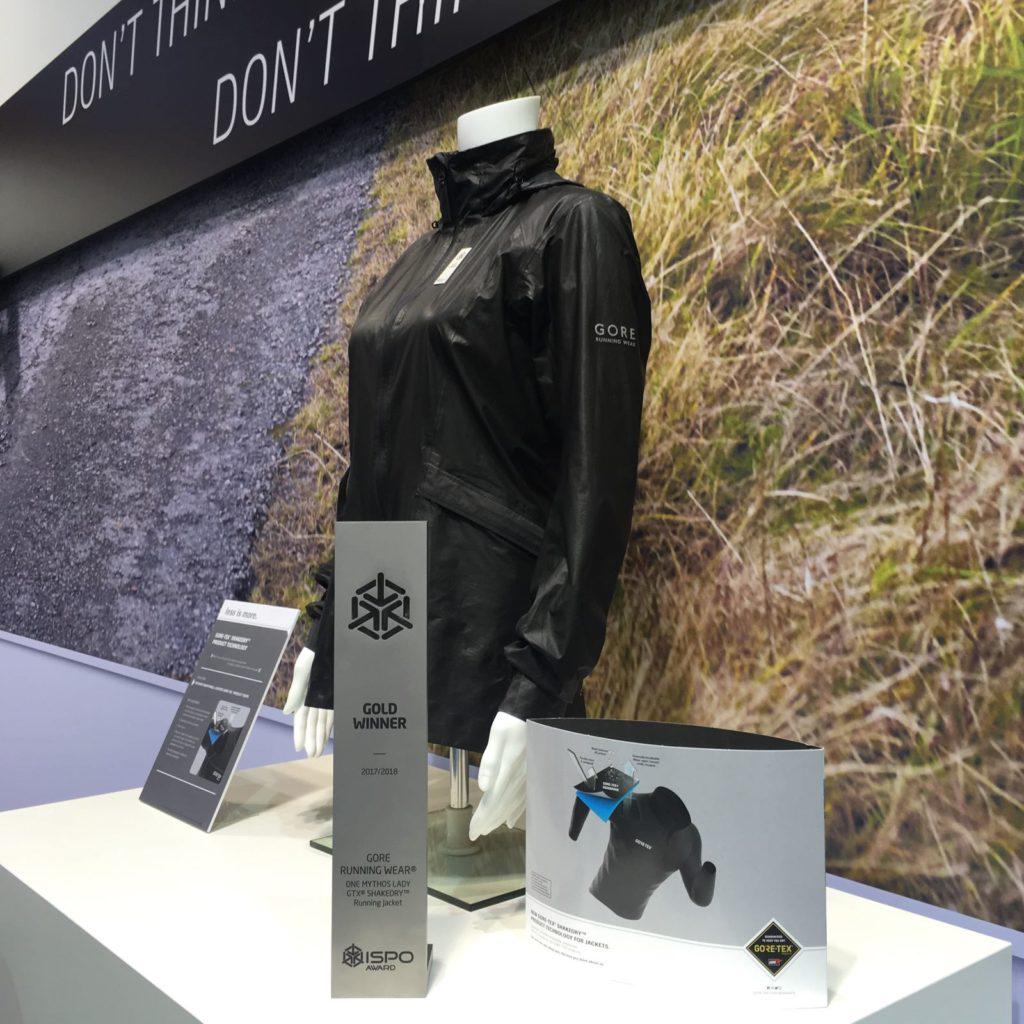 Arc'teryx
is a highly decorated veteran when it comes to the business of awards. This year, the Women's Shaska Ski Touring Pant made of GORE-TEX C-Knit® fabric earned a Gold Award. The pant is very soft, very comfortable and of course "guaranteed to keep the skier dry". The Nila Trench Coat for women is very unusual and equipped with a high degree of "must-have-it" style: This GORE-TEX 3-layer coat with the look of canvas has a front zipper. Nevertheless, it fulfils all Gore specifications when it comes to waterproofness: A cleverly designed manner of overlapping fabrics at the zipper reliably prevents water from permeating the coat and allows the piece to be adaptable for doing battle against wind and weather in urban canyons.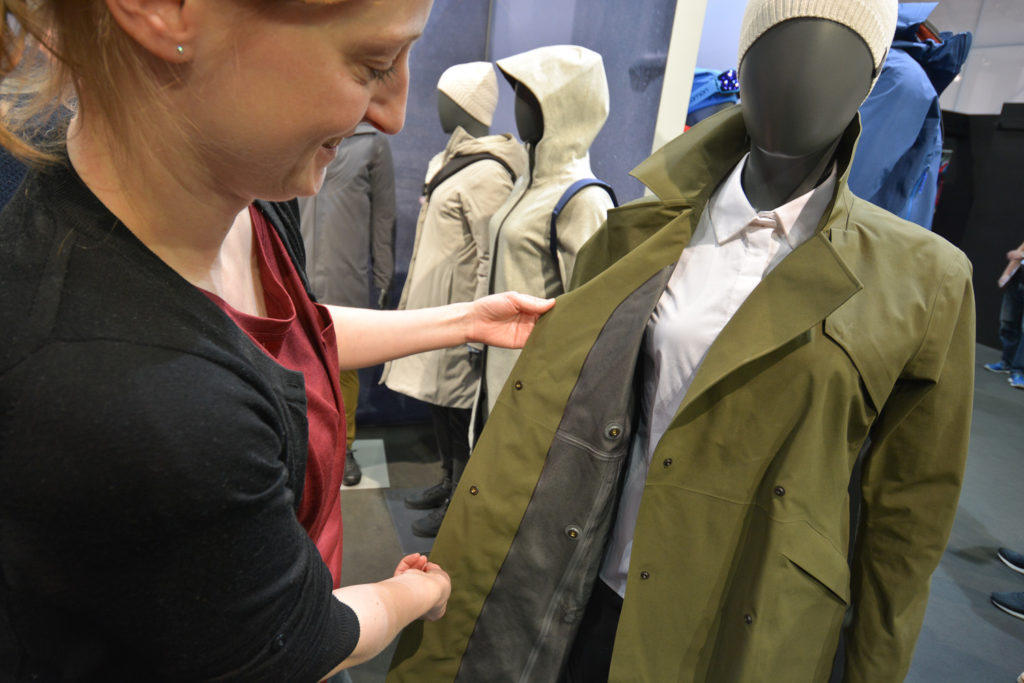 What
Acronym®
designed together with Gore is absolutely urban. The designer label is very fashion forward regarding fashion and style and offers a true delicacy to parade in front of the camera with its J1A-GT. The sign noting photography was not allowed only served to increase the desire to shoot the jacket. Instead of the water-beading exteriors of highly athletic running and cycling jackets packed into a super light little jacket, Acronym® is using the occasion to build a radically stylish product.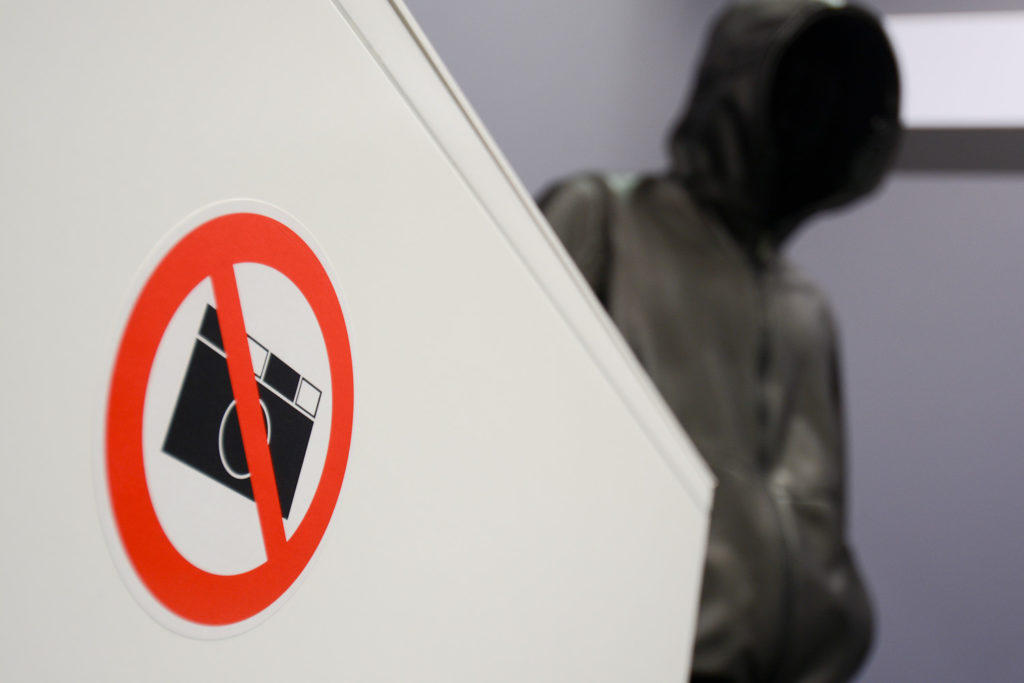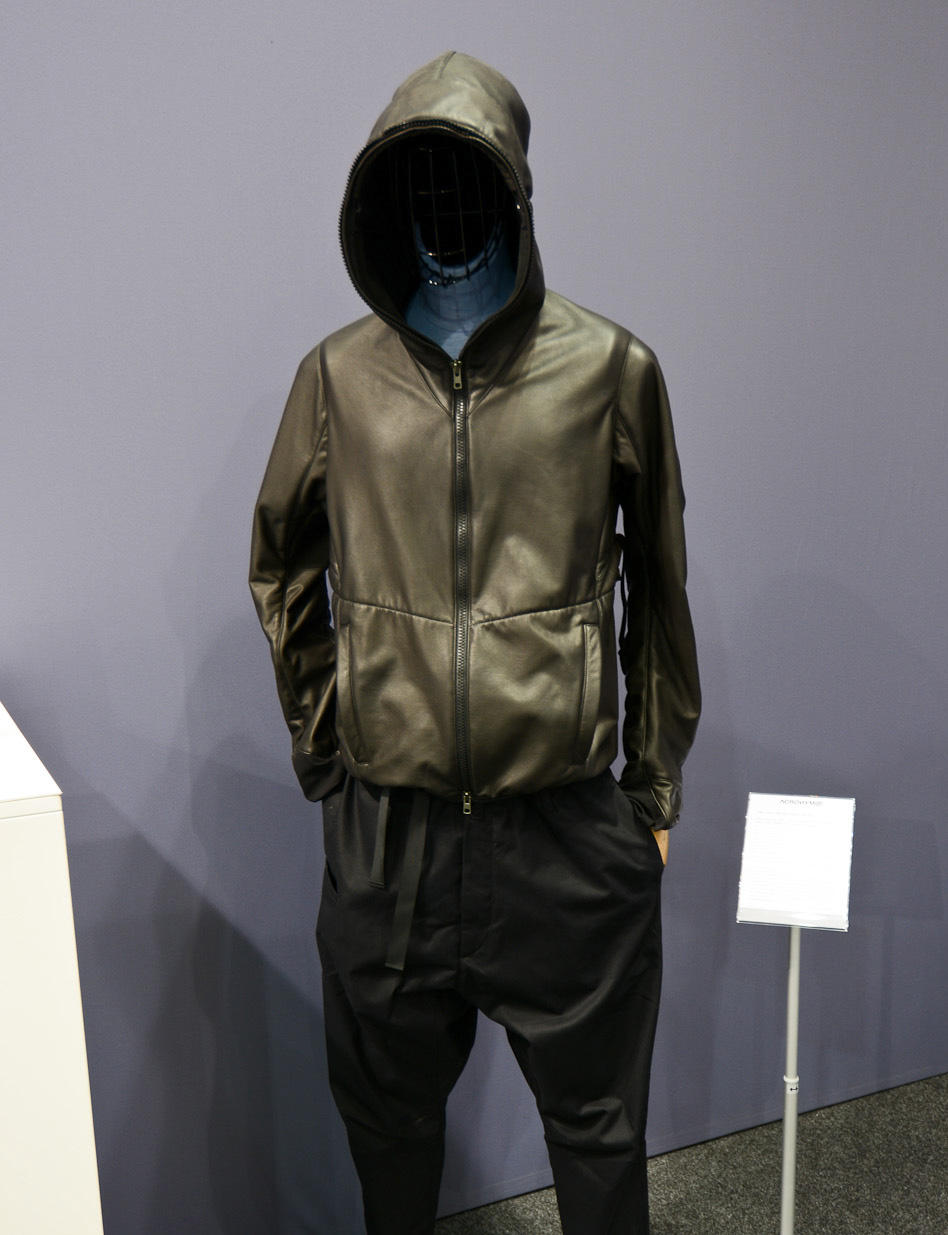 French mountain sports specialist
Millet
stepped up with something very alpine oriented. Two collections were unveiled at the same time, designed together with the mountain guide office in Chamonix and Grindelwald. The pros know how good apparel must be. The Trilogy GTX Pro Suit is the total package for pros and ice climbing enthusiasts alike.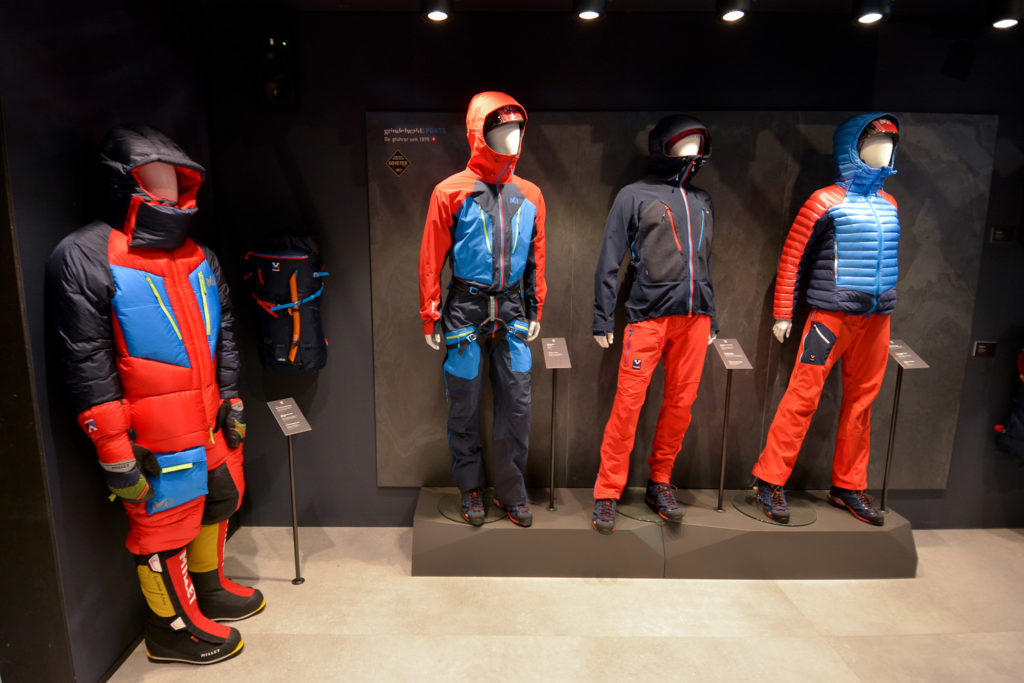 The ACE Jacket from
Norrøna
is also shameless as the "fortress" that it is. It is made of a unique and limited edition GORE-TEX Pro laminate with Vectran Fiber used as the outer fabric. This stuff is so utterly abrasion resistant and sturdy that you can't even crack it with normal cutting tools. If you happen to take a fall in the mountains and, à la James Bond, are left hanging somewhere, you can be sure it will hold: The "must-have-it" factor hits 100%, and it too won a Gold Award.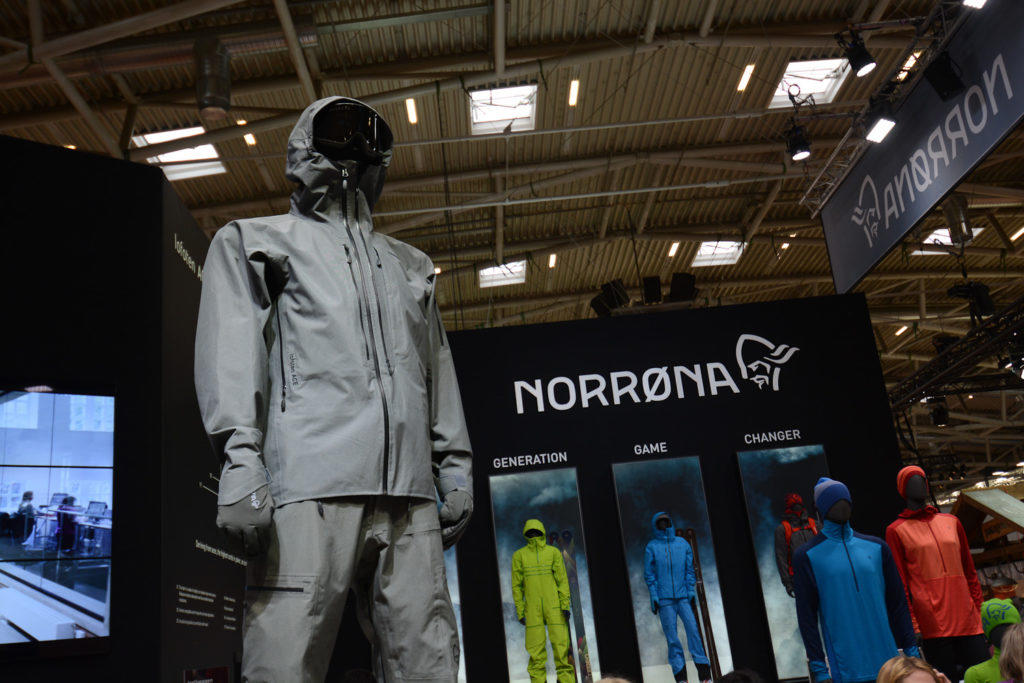 Kathmandu
isn't located in Nepal, but the brand of the same name has its headquarters in Christchurch, New Zealand. That begs the question, why wasn't the name of its hometown chosen as the brand name. These Kiwis may be big on the other side of the world. In Europe, however, this was the first time for the brand to exhibit, and it had its GORE-TEX jackets in their bags too.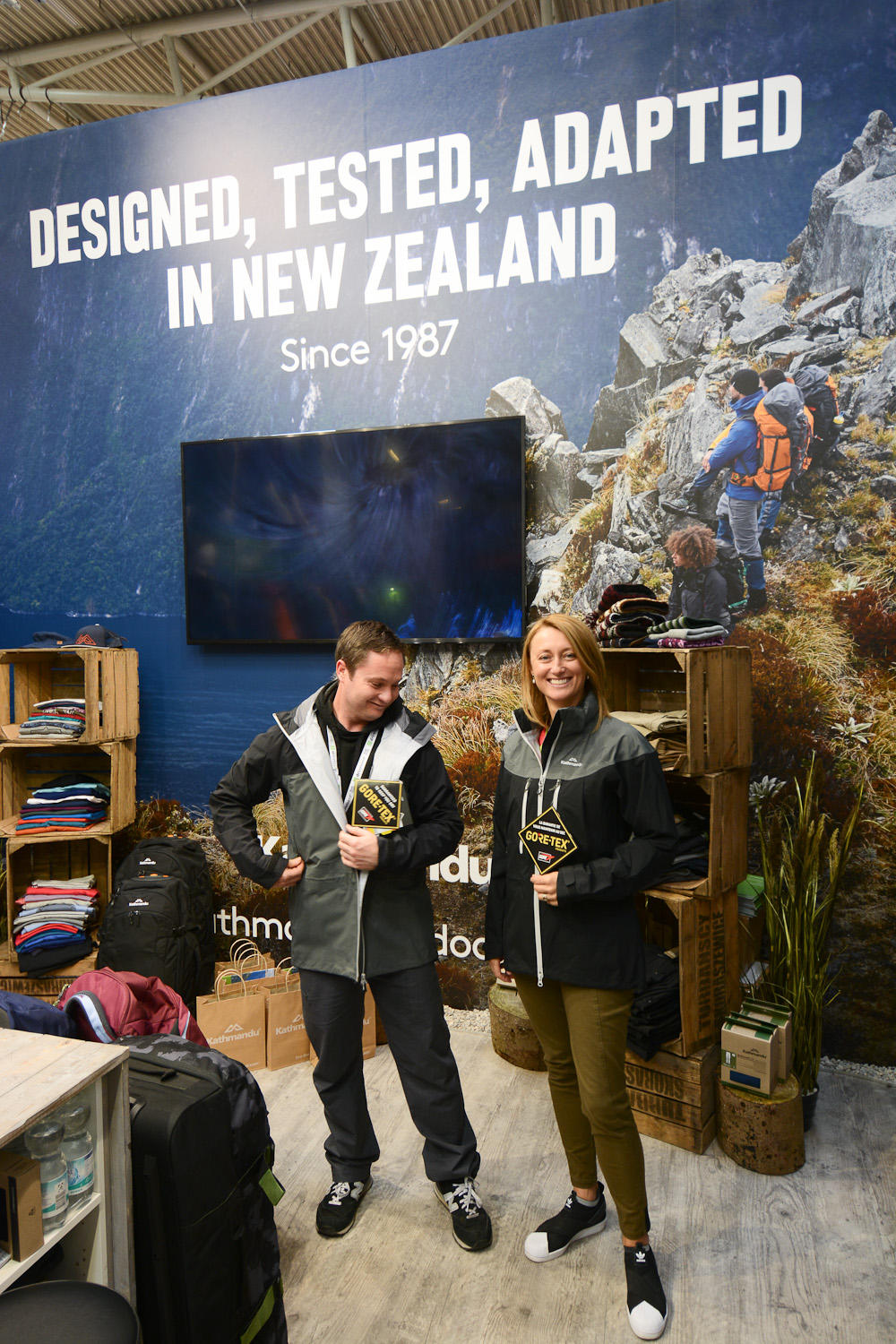 Learn more about this year's ISPO trends in part two of our "Best of ISPO: Gear Guide" (to be published on Thursday).