Ticket to climb: come and join us at the 2017 Arc'teryx Alpine Academy
The Arc'teryx Alpine Academy will be running for the sixth time in Chamonix. #GORETEX athlete Tamara Lunger will join the event in the French Alps – and with a little luck you could be there too.
Arc'teryx Alpine Academy in Chamonix is taking place for the sixth consecutive year. GORETEX® brand is a main sponsor of the event that has been drawing hundreds of committed mountaineers to the capital of the mountaineering world since 2012. This year, the Academy and Gore are taking it one step further – from the bottom of the Aiguille du Midi ski lift right into the centre of Chamonix. The heart of the Academy is in the "Alpine Village". There's also a great support programme with workshops, a GORE-TEX repair service, talks, concerts and a movie night, making sure that even the most curious and keen of academy attendees won't experience a single moment of boredom, even when they're not up the mountain. The Alpine Academy has become a real institution. It is now one of the largest and most ambitious events of its kind in the world. Registration for the workshops opened in mid March. Within hours all 700 tickets were sold.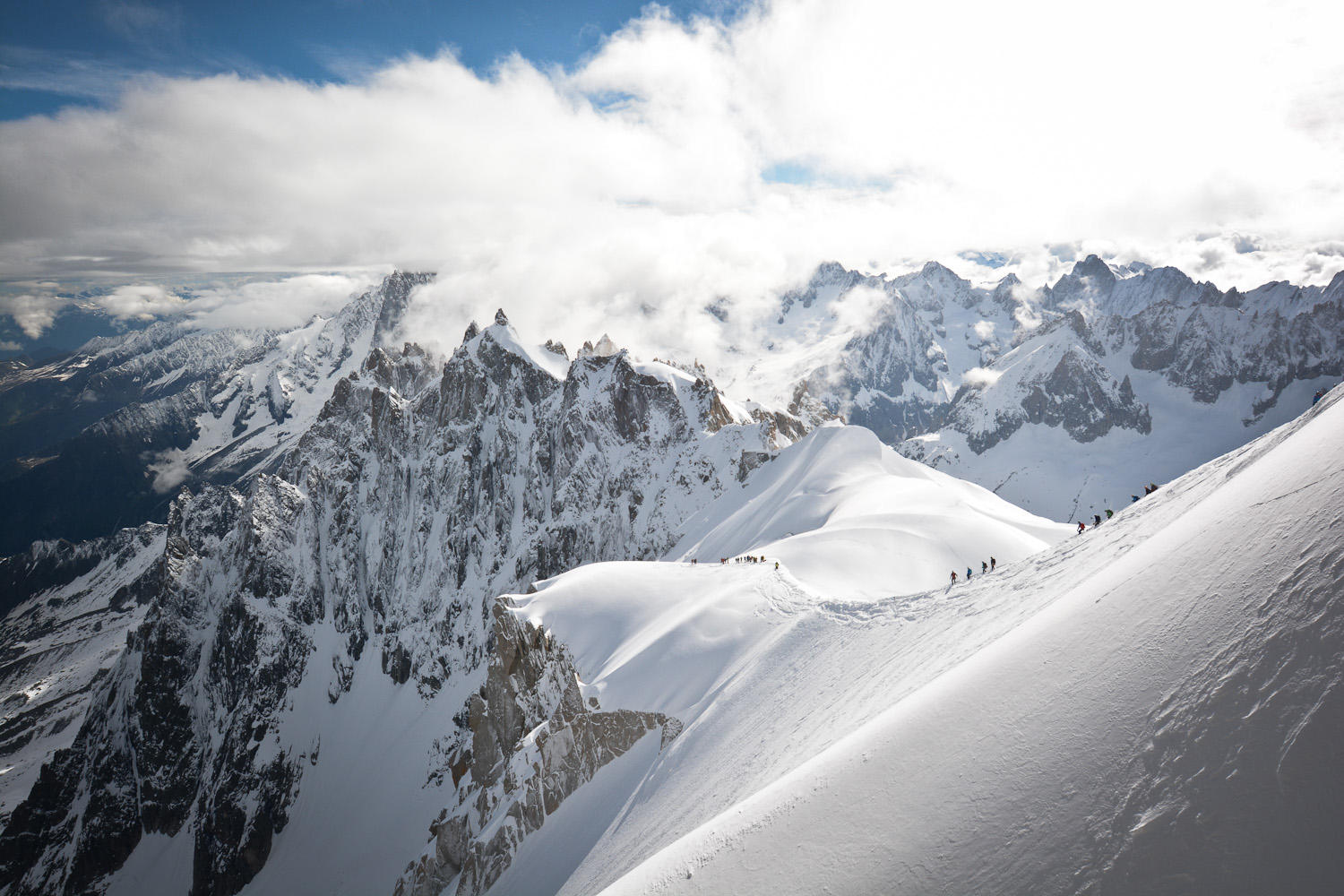 The good news: as one of the event's primary sponsors, we still have our allocation of exclusive tickets. And these are for you – our readers!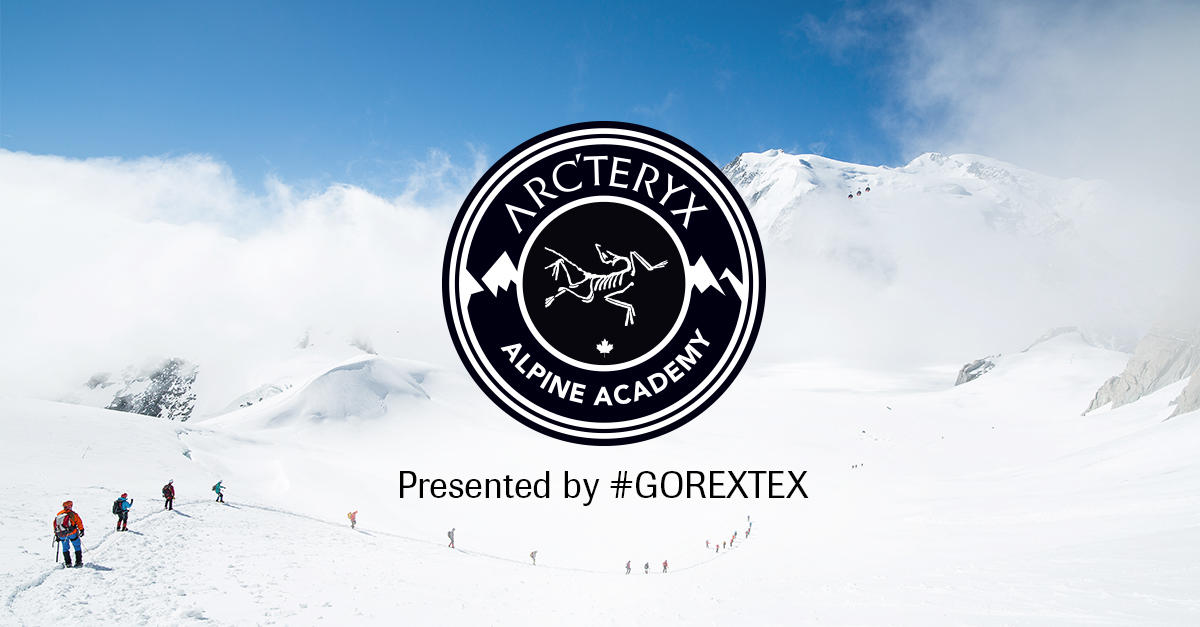 Exclusive chance for all mountain sports enthusiasts
Between May 3 and May 22, 2017 we will be giving away a total of eight tickets for a GORETEX® Mountaineering Education workshop. World-class climber
Tamara Lunger
will also be there! Tamara will be on the
expedition to Kangchenjunga
until the beginning of June, so we can't wait to hear what she has to say about that! She'll only have been back a few weeks, so it'll be fresh in her mind! One more reason to join us in Chamonix for the Alpine Academy.
SEE for more details about the contest and participation conditions.
Enter the contest on
Facebook
or on
Instagram
.
So if you are a mountain sports enthusiast and missed the registration for the Alpine Academy: this is your chance!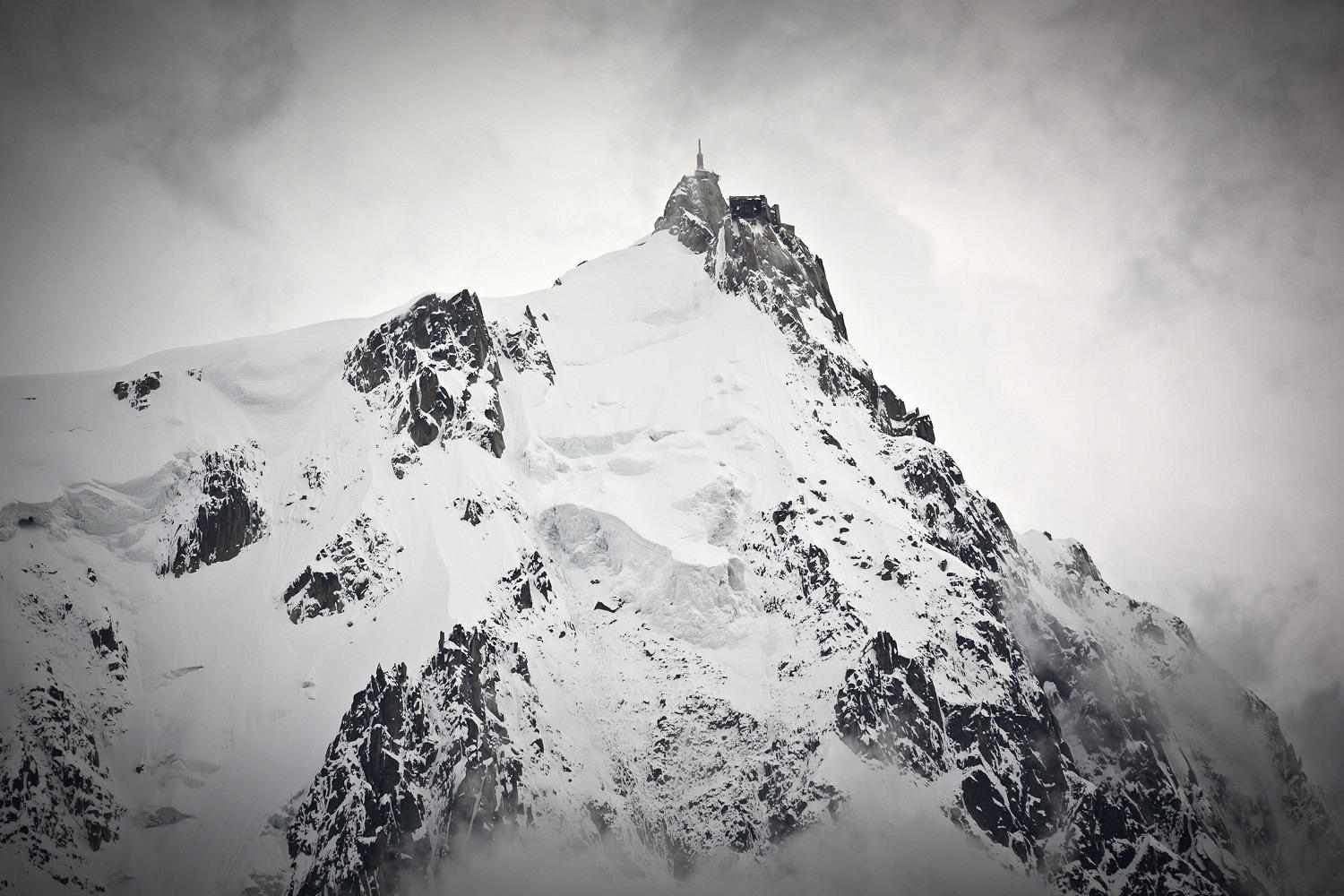 Capital of the mountaineering world
Chamonix is simply the best place to learn about being in the mountains, experience the alpine environment and find out what equipment is and must be capable of doing. This is one of the main reasons why we decided to support our brand partner Arc'teryx and return to their Alpine Academy in 2017. When most people hear the name Chamonix, they think of Mont Blanc – they're right, but there's a whole lot more to Chamonix than that. Chamonix resort itself is located at an altitude of 1,000 meters. Mont Blanc is 3,800 meters higher. Between the two, there are enough mountain paths, single trails, rock faces, multi-terrain routes, and ice and snow for all levels and types of mountain sports – from bouldering to alpine climbing, from trail running to mountain biking, from sport climbing to ice climbing, from ski touring to extreme skiing.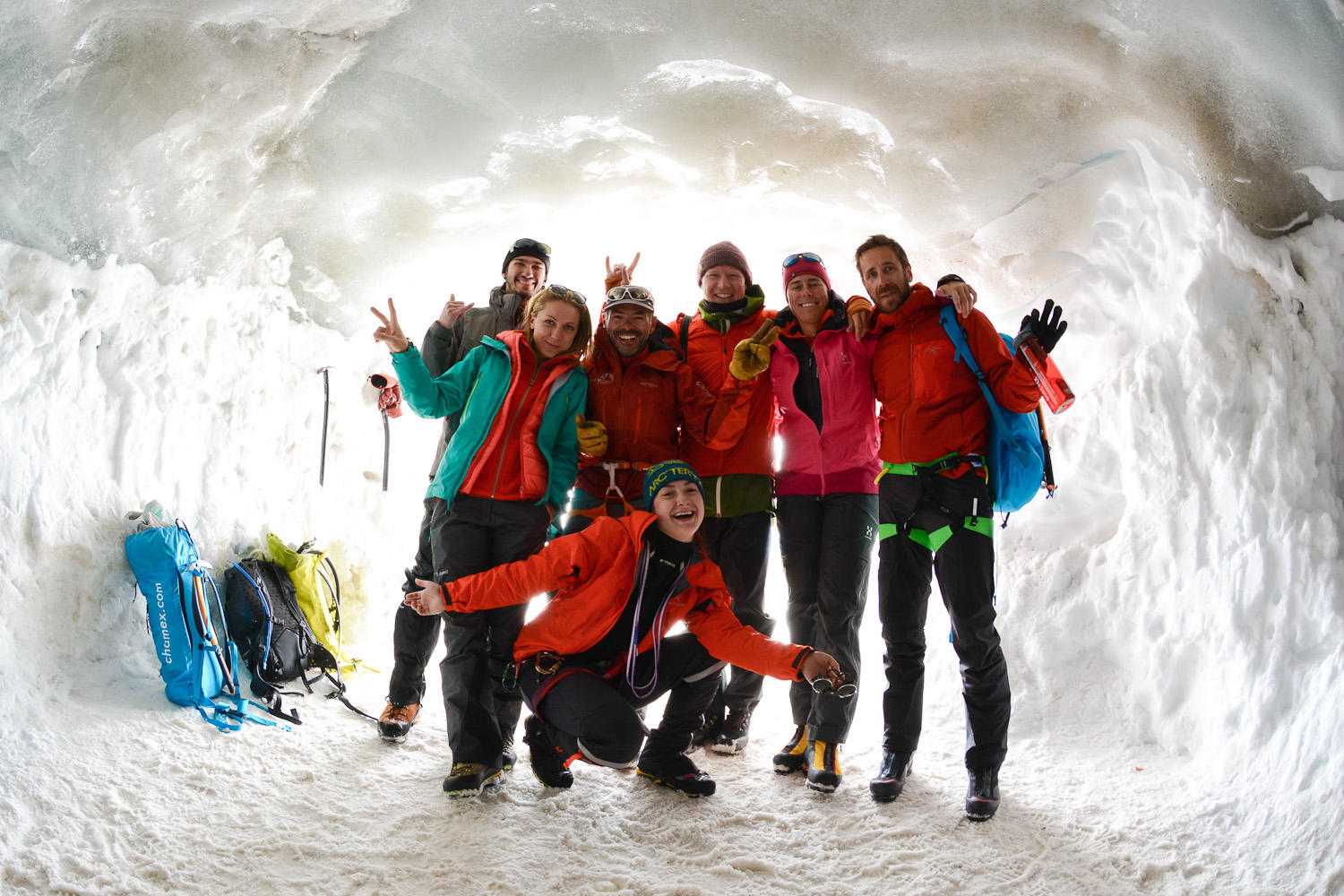 The perfect terrain for manufacturers to test their equipment and materials. At
last year's Academy
it became increasingly obvious just how vital good protective outer garments are: in Chamonix itself it rained while higher up a meter of new snow fell in just a few days. But just in case you're a little too hard on your outerwear and end up damaging it, don't worry: once again we're offering our repair service. Any small holes in jackets and trousers can be repaired by our professionals on the spot.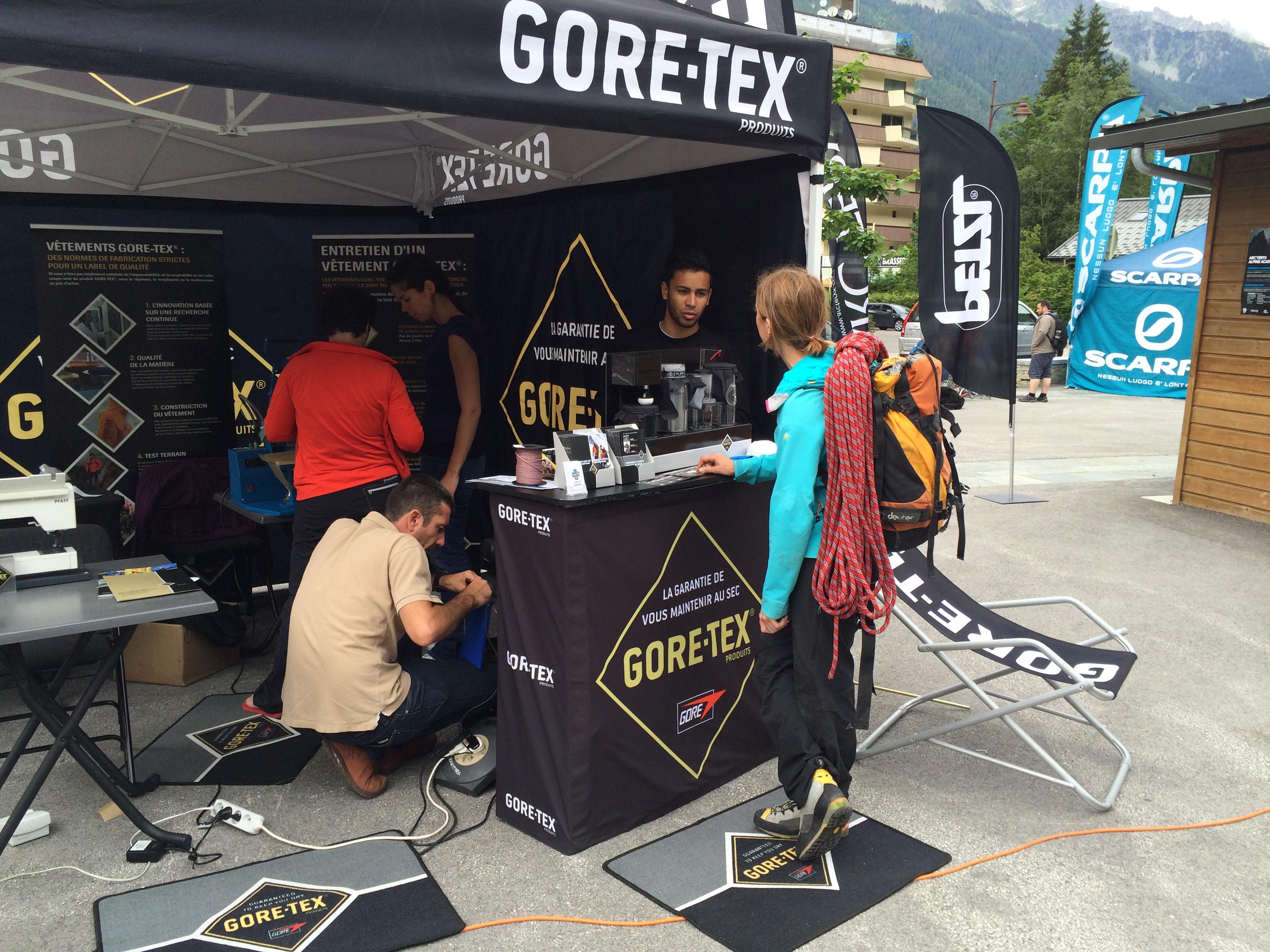 The highlight on Saturday evening (July 1, 2017) is our movie night. It will be attended by all sorts of well-known and not so well-known top-class athletes and Tamara Lunger will be presenting a film. Tamara will also be presenting her unusual charity project. For the moment, all we're going to let on is that instead of continuously posting photographs and blogs, there will only be ten pictures of the entire expedition. Actually not photographs, hand-drawn cartoons!
We promise to keep you up to date with more information about the Academy, Tamara's expedition and all the other action.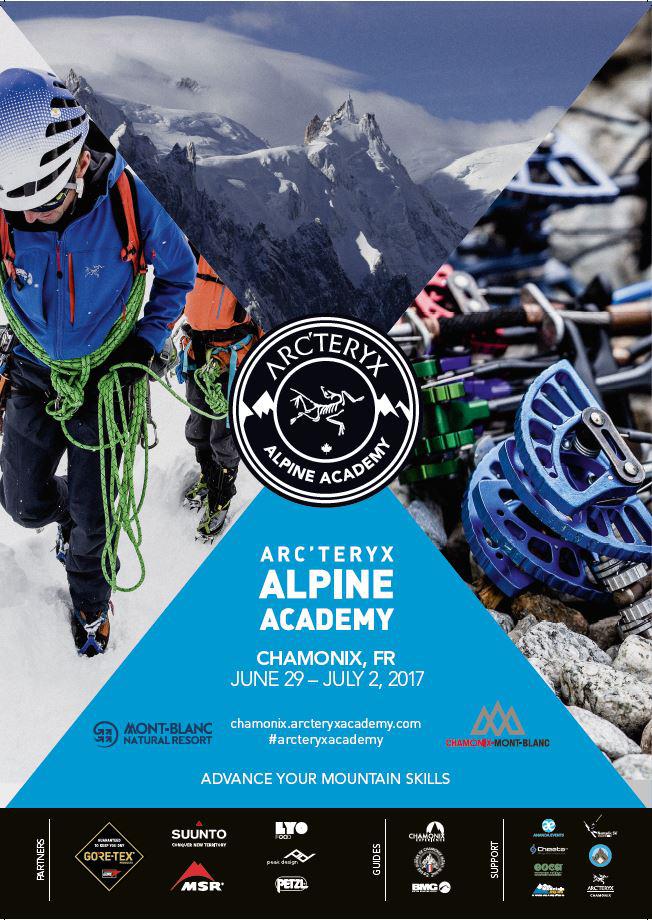 You want more information on this year's Arc'teryx Alpine Academy?
Visit the official homepage
.
More information on the Arc'teryx Alpine Academy 2016:
ARC'TERYX ALPINE ACADEMY WITH EDURNE PASABAN
READ THE LABEL: GORE-TEX A MUST AT ARC'TERYX ALPINE ACADEMY