Alex Megos (25) is doubtlessly one of the best rock climbers in the world. In 2013 he climbed the route Estado Critico (9a) in Siurana onsight, which changed his life completely. With this ascent, Alex becomes a pro overnight and has been going from one climbing spot to the next ever since.
25-year-old Alexander Megos is one of the strongest climbers in the world. Alex lives in Erlangen, Germany, and has been a member of the GORE-TEX athletes team since April this year. In this interview the amiable athlete touches on how he started climbing, the key moments that influenced his climbing career, his training routine, how he manages to relax and whether he wants to bid for a place at the 2020 Olympics.
Alex, welcome to the GORE-TEX athletes team! GORE-TEX and Megos, is that a good match?
Alex Megos: As a rock climber, I'm outdoors in all weathers. That's exactly what GORE-TEX stands for: being outdoors in wind and rain. So, I'd say we're a good match. If I only ever competed and climbed indoors, that would be different.
Alex Megos, professional climber. How do you explain what you do every day to people who have no idea about climbing?
First, I take my smartphone out of my pocket and show them some photos of me rock climbing. Then I tell them how lucky I am to be doing what I love for a living and that through my sport I'm able to travel to well-known and less well-known climbing spots all over the world. I explain that when I get to my destination I either try to climb hard routes that have already been climbed, or make the first ascent of a new route. For the past year or so, I've been competing again more at official international sport climbing events.
You've just had a birthday. Where were you and what did you do?
I was at home for a change! I just had a relaxing time barbecuing with friends.
Where is home?
Home is in Erlangen in Germany. I've lived there all my life. In recent years, I haven't spent much more than two or three months at home, so now, when I'm back in Erlangen, I stay with my parents. The rest of the time, I'm on the road.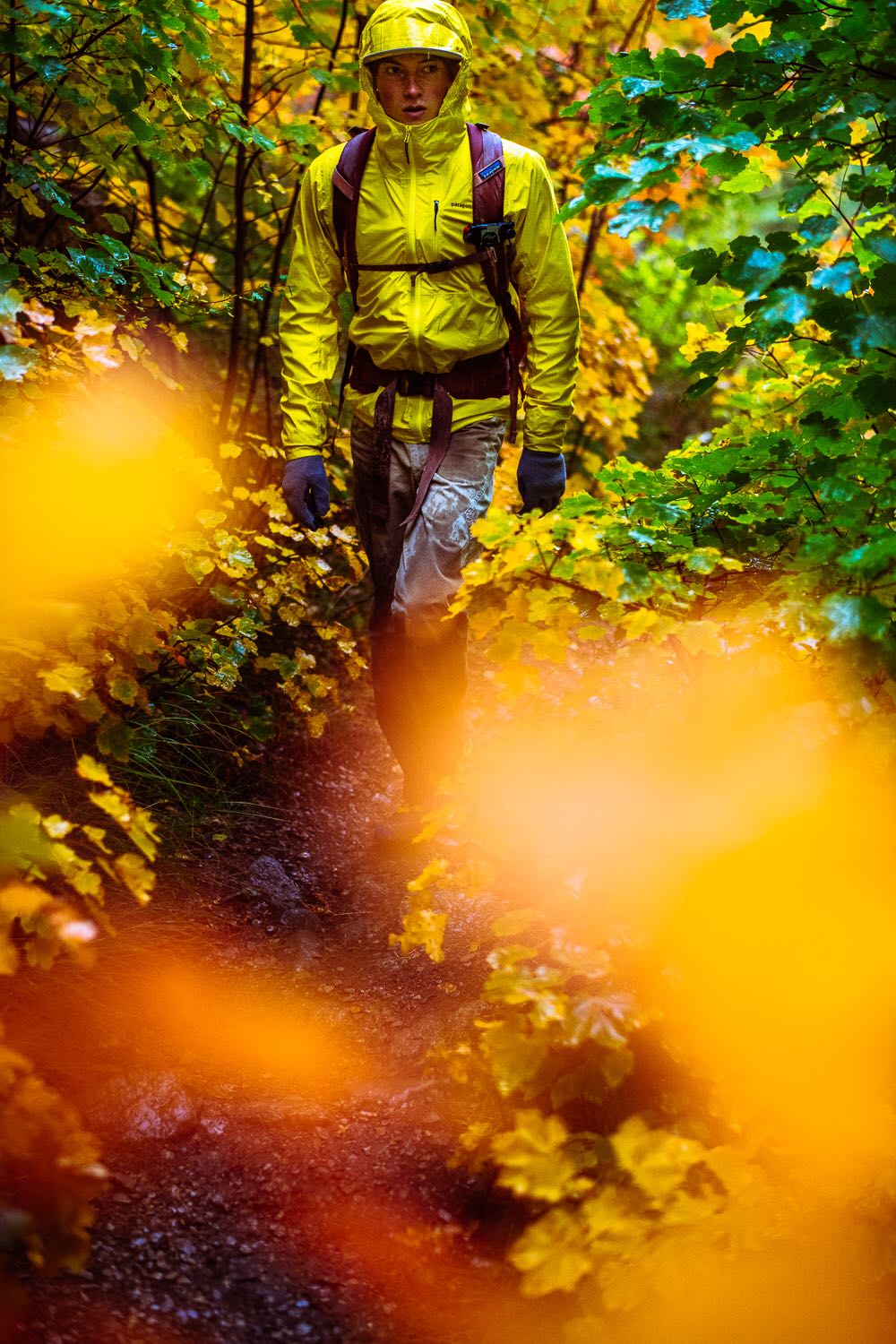 You've risen through the ranks to become one of the world's best climbers. I read that you first went climbing with your father when you were only six years old. Was it love at first sight?
To tell you the truth, I can't remember the first time we went climbing. But you're right. When I was young, as a family we often went climbing in the Frankenjura. What I do remember is that when I was 7 I joined a climbing group. We trained outdoors and in a gym, but only once a week. I did that until I was about twelve. Happy memories!
Do your parents still go climbing?
Sure! The whole family does – my father, my mother, my younger 22-year-old sister, we all go climbing.
Converting a hobby into a profession isn't always a smooth transition. What was it like for you?
I never actually made a conscious decision to become a professional climber. It wasn't anything I had put much thought into. So, from that point of view, you could say that the transition was smooth, even if it was all rather sudden and totally unexpected. It started immediately after my onsight ascent of Estado Critico (note: 9a) at Siurana in Spanien. My life changed overnight. I was suddenly thrust into the spotlight, being approached not only by the media, but also by companies offering me sponsorship agreements. My onsight ascent meant that aged 19, having just left school, I was able to take a year out and focus entirely on climbing.
Back in March 2013, were you aware of what might happen, if your attempt was successful?
No. I had no idea. It came as a bolt from the blue. In fact, I hadn't put any thought into it at all. I wasn't actually seriously thinking of onsighting such a difficult route.
It wasn't only international climbing magazines that ran articles about you, but also prestigious dailies. How did you react to all the media attention?
It was all too much for me! Until then, I had been asked the odd interview question. I was totally bowled over by the constant media attention. Immediately after my onsight ascent I was in the public eye. That was on the second day of my trip to Spain. I had planned to spend another 12 days there climbing various other routes. That all became rather difficult. Journalists were constantly asking for interviews, photographers from a Spanish magazine spent two days climbing with me. Everything was new. I wasn't used to it. Although, with the benefit of hindsight, I'd say that all the hype was a unique chance. Today, I can cope much better.
On May 9, 2018 you successfully made the first ascent of "Perfecto Mundo" (9b+), a former Chris Sharma project at Margalef in Spain. Before they set off, do climbers have to ask the person who originally bolted the route for a sort of permission to climb it?
There are exceptions to the rule, but that's what generally happens in most climbing areas. Chris hadn't attempted the route for quite a few years. Stefano Ghisolfi and I wanted at least to go there and have a look at the route, see it for real, and explore the local area for climbing opportunities. There are masses of great crags to climb there. So, we set off for Spain. I had contacted Chris Sharma by email before we left and he had given us his OK. In the end, Chris was so motivated that he joined us in Spain. He was the first person to congratulate me.
The list of your successes is impressively long, despite the fact that you're only 25. On Wikipedia the list includes 24 first ascents and 20 hard repeats. You've also notched up notable successes in competition climbing. Which would you describe as the key moments in your climbing career?
Alongside "Estado Critico" and "Perfecto Mundo", I'm certainly never going to forget my repeat ascent of the infamous "Action Directe". Not so much because of how it's been graded (9a), but because the route is so famously difficult. New on the list is also my best result in a competition so far: my world cup victory in Briançon, my first-ever IFSC Lead World Cup victory, that was in July 2018.
Why is the repeat ascent of "Action Directe" so important to you?
Because that route has made history in the world of sport climbing. Established by Wolfgang Güllich, for many years it was reputed to be the most difficult route in the world. There wasn't a climber that hadn't heard of it. Action Directe is definitely the most famous sport climb in the world. What's more, it's on my home territory, Germany's Frankenjura. Once I'd reached the required level (note: 2014), my project was to climb the route in a day, and that's what I did. On a personal level, that was a very special moment. In their day, climbers like Wolfgang Güllich, Kurt Albert, also Norbert Sandner (note: now Alex Megos' athlete manager at Patagonia) and various other local climbers, were instrumental in defining the changing face of sport climbing. By coining the term redpoint and taking the concept from the Frankenjura out into the world, they have certainly had a lasting impact.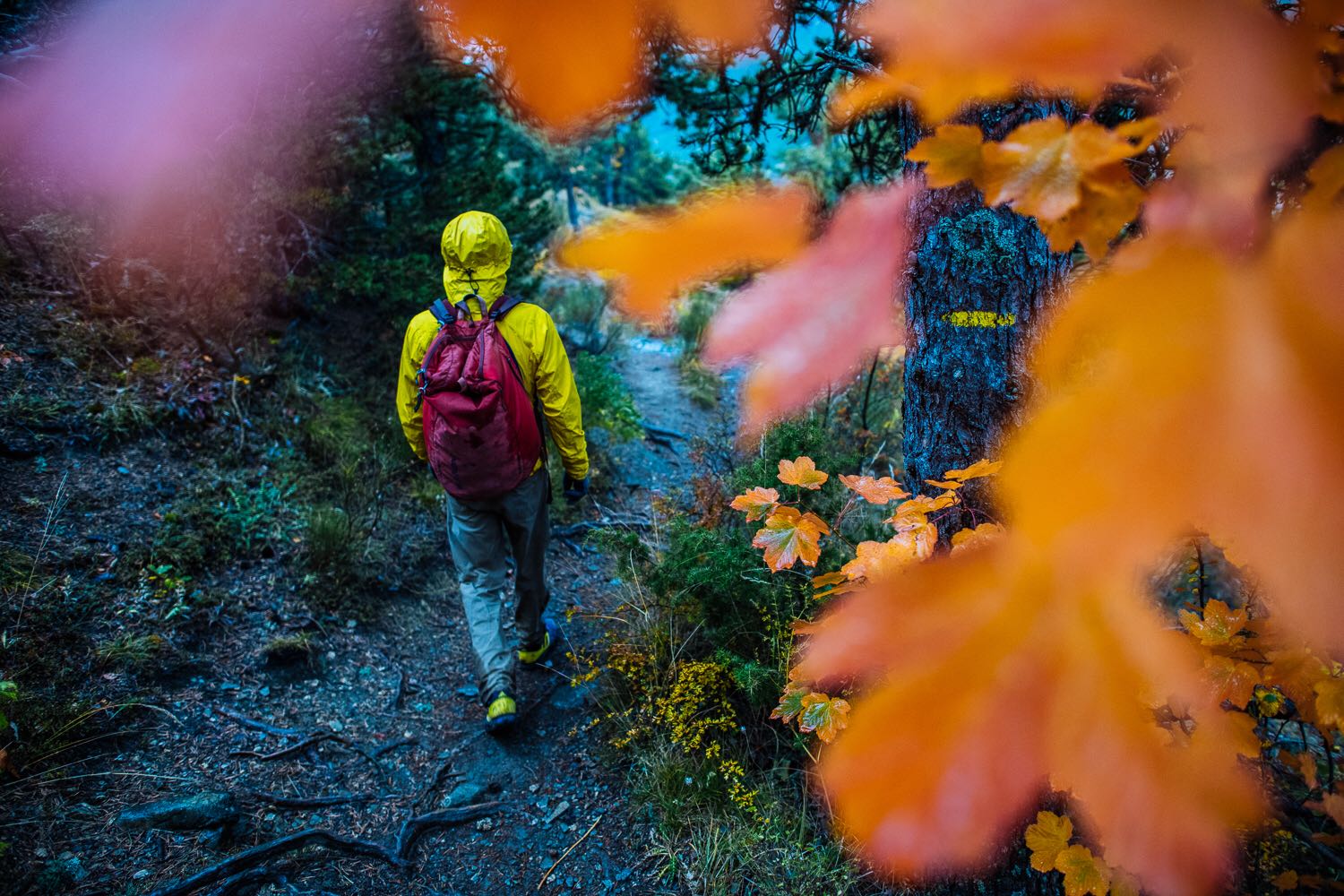 You have an affinity with both outdoor and competition climbing. How do you manage the balancing act of multiple disciplines?
I can do both disciplines at a relatively high level, but if I'm trying to climb a really hard route, I can't do competition climbing at the same time, or vice versa. As a climber, to perform at your best and produce impressive ascents, you have to decide what you want to focus on. What I can do well is to transition between two disciplines relatively quickly.
Sport climbing is set to make its debut at the 2020 Olympic Games. You've been named as a prospective member of the German squad. What are you going to do? Decide in favour of competing in Tokyo and soon start focussing on competition climbing?
Getting as far as competing in Tokyo won't be easy. There'll only be 20 athletes competing for the medals. Getting a place is going to be difficult. We don't yet know what the qualification criteria are going to be. So, at the moment, it's impossible to say what my chances are.
Do you think you'll try and go for this once-in-a-lifetime opportunity?
At the end of 2018, I'll decide whether or not to try. I don't want to rush into making a decision, so nothing is settled yet. I have to give it some careful thought. If I decide to try and bid for a place at Tokyo 2020, I will have to spend the next two years focussing entirely on competition climbing and pretty much neglect outdoor climbing.
When you left school in 2012 you focused all your attention on outdoor climbing, travelling from one climbing spot to the next. Was studying never an option? If it was, what would you have studied?
I was undecided and, to tell you the truth, I didn't know what I wanted to study. In other words, my year out came at just the right time. (laughs) And its been a long year. But it's not that studying is no longer an option. It's still a real possibility. You never know what's round corner.
Can you tell us something about your training routine? How often do you train indoors and how much of your time do you spend climbing outdoors?
That really depends on whether I'm at home or on a trip. I've basically climbed everything there is to climb in the Frankenjura. So, when I'm at home, I spend most of my time training, in other words, I train indoors six or seven times a week. When I'm travelling – like in Spain recently – I'll typically have a rest day after two days of hard climbing. If the project isn't too demanding, regeneration is less important, so then I might climb four or five days in a row.
Alex Megos and social media. You have 170,000 followers on Instagram alone. How much do you know about your community? Who are these people?
I don't do any analyses, so I'm only guessing. My followers are probably somewhere between 15 and 30 years old, male and female, and keen on climbing: the sport has seen a massive boom, very much fueled by all the new indoor bouldering walls.
Does your community increase dramatically every time you clock up yet another climbing achievement?
I can't really say. I've only been active on Instagram since 2015. The number of followers has gone up constantly ever since. But there have never been peaks as such.
Does anyone help you with your social media?
No. I write everything myself.
Can you switch off? What do you do when you're not climbing?
I'm very interested in photography, I love cooking and I read a lot.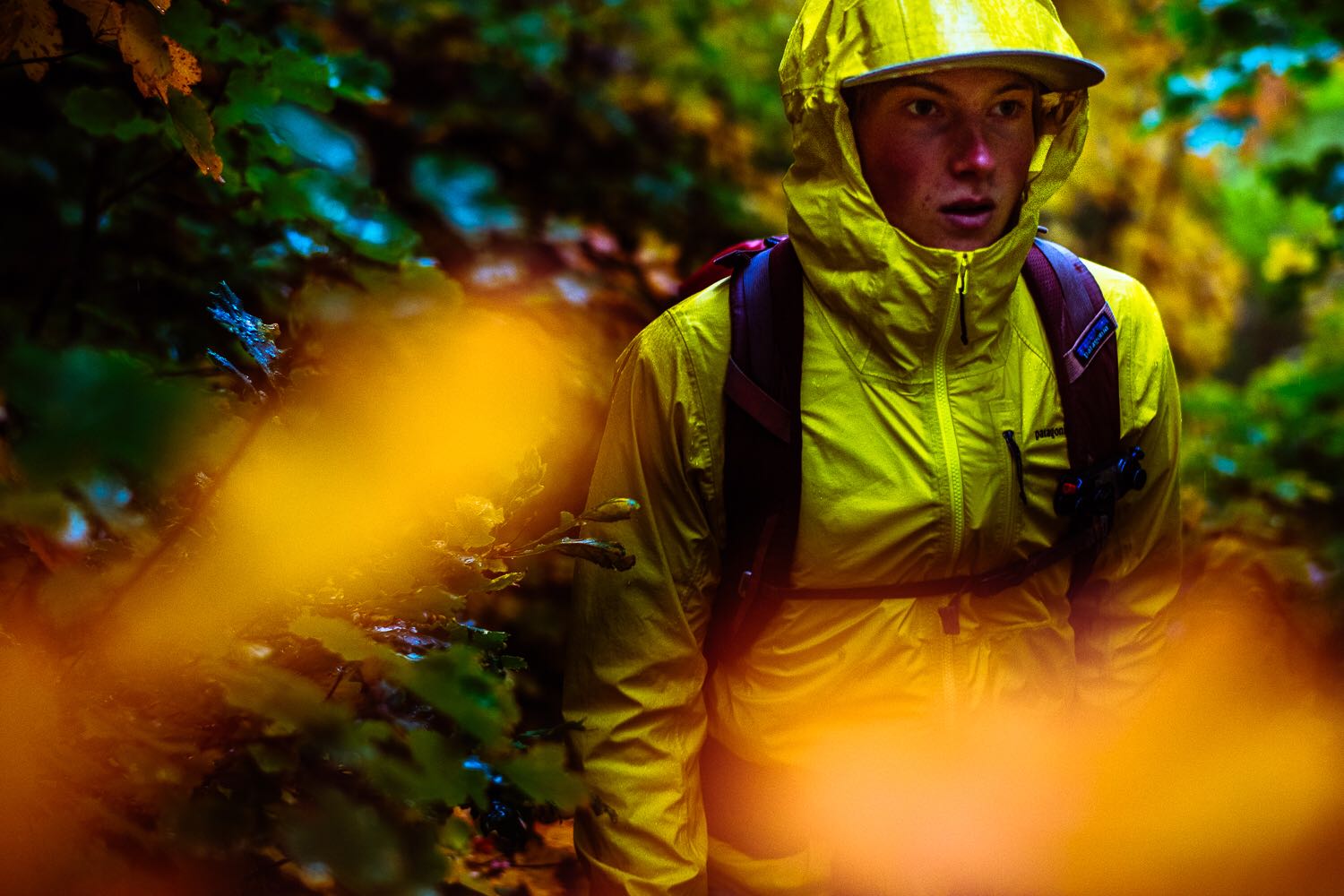 On October 11, 2018, fans will have the chance to see you at the International Mountain Summit in Brixen. What are you going to be doing there?
I'll be giving a talk which I've called "Alex on the Road". Most of what I'm going to say is new. I'll be talking about my most recent trips and looking at the particular facets of the different climbing disciplines, from bouldering to sport and multi-pitch climbing. Hopefully, there'll also be a few amusing anecdotes. What I try to do when I give talks is to explain what it is that makes our sport so fascinating. There's so much more to climbing than difficulty levels and athleticism. It's a whole package of things including travelling with friends and getting to know new cultures. I would say that climbing is more of an attitude to life than about levels of difficulty.